Cloud Computing enables companies and individuals globally to access and store data without physically dedicating a system for the data. The same can be said for not requiring powerful hardware to build or host advanced applications or programs over the cloud. Cloud Computing and cloud-based platforms allow developers, employees, stakeholders or any other kind of user to access and use data for different purposes.
For example, Data analysts or entrepreneurs can use Microsoft Power BI (Product as a Service or PaaS) for business intelligence with the help of data that is hosted through Microsoft Azure(Infrastructure as a Service or IaaS). Availing cloud services are cheaper for users and do not require massive investments. This is mainly due to most providers offering pay-as-you-go models. This has made cloud computing more popular than ever.
The term "cloud" was originally used to denote the idea of distributed computing, which became mainstream at Apple-spawned General Magic during the 1990s. It was a concept introduced by J.C.R. Licklider, the first director of the Information Processing Techniques Office at the Pentagon's ARPA division during the 1960s, as per the records in Computerworld.
Origin Of The Term 'Cloud Computing'
The origin of the phrase "cloud computing" can be traced back as early as 1996, which was first mentioned in an internal document from Compaq. A cloud symbol represented the connection between the computing equipment in the first ARPANET by 1977 and the CSNET by 1981, which are considered the predecessors to the Internet. The word "cloud" was more like a metaphor to the Internet, and a standardised cloud-shaped motif denoted the network on telephony schematics.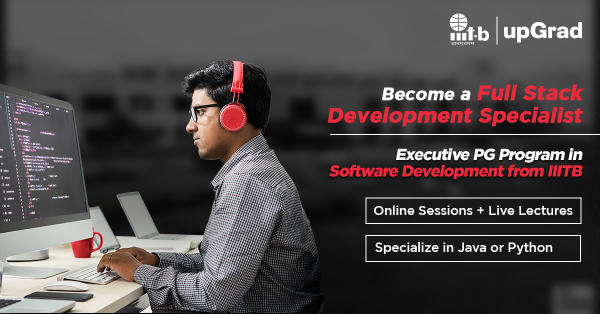 Cloud Computing Concept In Military Requirements
A military mainframe was formed in 1950 to link computer terminals across an internal matrix. Non-local storage technology was quick to advance the moment it was introduced in the scientific community. It was a crucially crucial million-dollar concept back when computing was quite an expensive process.
Over the years, it paved its way to satiate the need for the masses to access this technology which has become more or less a necessity now. Licklider's idea revolutionised cloud computing when Larry Roberts and Bob Taylor developed ARPANET (Advanced Research Projects Agency Networks) in 1969 and, eventually, gave birth to the idea of the internet.
Learn Software engineering online from the World's top Universities. Earn Executive PG Programs, Advanced Certificate Programs, or Masters Programs to fast-track your career.
Client-Server Computing
Before the birth of cloud computing, data was assessed in the Client-Server Architecture, where all the data and client's control resided on the server-side. If a single user required access to any data, they would need to connect to the server, and after which they were granted appropriate access. Unlike the user-friendly internet in the palm of our modern hands, it came with several disadvantages. Cloud computing was created to get rid of said limitations that users went through in the distributed system.
Explore our Popular Software Engineering Courses
Distributed Computing
During the 1990s, telecommunication companies began offering VPN or Virtual Private Network services compared to the point to point data circuits. With the help of switching traffic for balancing the stress on the server, both the users and the providers could use network bandwidth much more efficiently. Distributing computing became a way of making high computer power available for specific users at a given time. Eventually, distributed computing went beyond traffic and servers to prioritising CPUs for increasing efficiency and optimising platforms, applications and infrastructure.
The Arrival Of Software As A Service (SaaS)
In 1999, Salesforce released the first Software as a Service or SaaS product. Google and Microsoft learnt from this and started building more services to gain more market share of this cloud race. 'The cloud' was being heavily used during this period to refer to various IaaS (Infrastructure as a Service), SaaS and PaaS (Platform as a Service) products. Around this time, many people started streaming media from the cloud and storing data online.
Elastic Computer Systems
After Distributed Computing, in 2002, the concept of Elastic Computer Systems emerged. These systems helped expand storage, processing and memory power for computers that need it. This helped multiple networks of machines distribute their workload in an optimised manner. By 2006, Amazon launched its Elastic Compute Service or Amazon EC, and anybody could avail of its infrastructural and computing services. Other companies such as IBM followed suit eventually and started providing their off-site computing and other cloud services.
Cloud Computing In The 2000s
While SaaS and IaaS products were already being offered by giants like Microsoft and Amazon, Google released one of the first PaaS products, the Google App Engine. By 2008, The Google App Engine offered a deployment platform and ready-made infrastructure for creating web applications using languages such as PHP, Python, and Node.js. Fundamentally, the goal of PaaS was removing the need to take care of administrative and computing tasks that an average IaaS product requires. By 2010, Microsoft launched Microsoft Azure for everyone, and in the same year, NASA and Rackspace jointly launched OpenStack, a free and open-source cloud computing platform.
The Advent Of Cloud Computing From The Year 2010
In 2011, IBM launched the IBM SmartCloud Framework, and in 2012, Oracle launched its game-changing product, Oracle Cloud. Oracle Cloud offered additional IT solutions that include the features SaaS, IaaS and PaaS products offer. By 2013, the Google Computer Engine was launched for everyone to use, and Azure became one of the most popular cloud computing technologies. Linux started becoming more common during this time, especially for organisational systems.
By the end of 2019, Amazon extended its AWS infrastructure even more and started providing a better suite of AWS services at affordable prices. Alongside this, APIs and tools also received a massive upgrade for AWS and Microsoft Azure. Eventually, the cloud services started facilitating hybrid experiences by connecting systems that are on-site and in other co-location spaces to any data centre nearby. Today, cloud computing provides the most cost-effective way to scale businesses and manage development pipelines.
Conclusion
Computing over the cloud seeks to promote a smooth collaboration over real-time amongst many users. With SaaS (Software as a Service) applications gaining more attention from solo entrepreneurs and smaller-sized companies, Cloud Computing will simply grow to become more popular than ever since services such as AWS and Google Cloud Platform have already started being adopted by medium-sized and large corporations.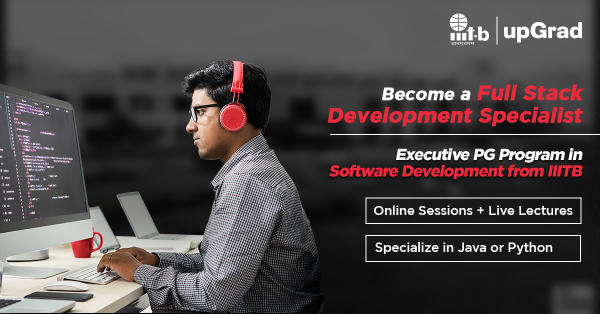 SaaS, PaaS and IaaS are the three main cloud service models. Companies such as Google, Microsoft, Amazon, IBM, Salesforce, VMware, Alibaba, Oracle, Lenovo, and many more MNCs are offering these different services. The global cloud computing market was USD 289.25 billion in 2020, and just within a year, the current valuation of the cloud computing market in 2021 is USD 445.3 billion. With an expected CAGR (Compound Annual Growth Rate) of 16.3%, it will grow to USD 947.3 billion by 2026.
Cloud Computing has one the most promising career prospects in the job market because of the high demand for skilled individuals in this particular field. If you are considering making a career in this field, you can check out our Advanced Certificate Programme in Cloud Computing program. which you can opt for a career boost.
If cloud computing is already at the top of your list in career choices, but you have no idea how to go about it, Upgrad mentorship has some of the best mentors and trained industrial professionals in this field to guide you towards the right path to success.