Gaming is one of the fastest-growing industries, with more than 2.8 billion gamers across the globe. It requires an interesting blend of technical and creative skills to produce interactive video games for individuals and groups. Read on to know about the top career options in game design, game developer salary, and some actionable steps for entering this work arena. 
But before we begin, let's understand the scope of gaming from the Indian perspective.
According to

NASSCOM

, the Indian gaming industry does business worth $890 million annually. 

A joint

study by Google and KPMG

estimates that online gaming is a billion-dollar opportunity for India. 

Another

report

highlights that the sector is expected to grow rapidly owing to rising mobile penetration, high user awareness, and increased engagement. 
So, if you are considering a career in gaming, now is the right time to start preparing. The following sections will inform you about the job description of game developers, their average salary, and career progression graphs. You will also get some actionable insights on how to make a career in this field. 
Game Developers' Responsibilities
A game developer is often used as an umbrella term for anyone who participates in building a video game. This job requires professionals to apply their coding expertise, problem-solving, and design skills to take an idea or concept to the finished product stage. 
Here's what game developers are expected to do on a day-to-day basis: 
Translating requirements into clean and efficient code.

Constructing the engine on which the game will run.

Making prototypes of the proposed features.

Developing work schedules and deciding milestones.

Producing scripts and storyboards.

Animating characters and objects inside the game.

Handling the audio-visual elements of the game.

Maintaining quality by creating unit tests and validation procedures.

Documenting the technical specifications.

Fixing bugs and ironing out problems as they arise.  
99Games, Apar Games, CreatioSoft, Dhruva Interactive, GSN Games, and 2Pi Interactive are some prominent recruiters in this space. Broadcasting companies, education resource suppliers, event organisers, advertising agencies, and marketing firms also hire gaming professionals for various roles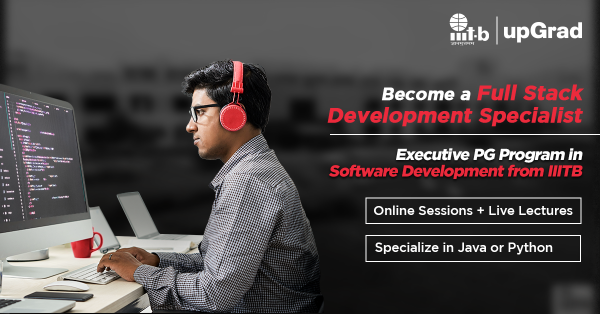 How to Become a Game Developer?
1. Get a relevant degree
Most game development job openings list a bachelor's degree in computer science or software engineering as the minimum qualification. However, hiring managers prefer candidates with advanced certifications that demonstrate foundational knowledge in a particular domain. It is best to go for programmes that provide a hands-on learning experience in programming tools. 
2. Master computer languages
Game developers should be proficient in C++ programming and other languages like C and Java. Familiarity with the popular game engines and core software development concepts is a plus. You can try your hand at coding with mobile games before you venture out into the world of studio games. There are plenty of online tutorials and several active developer communities that actively support beginners in their learning journeys. 
Also read: Java free online courses!
3. Build a portfolio 
Crafting a stellar portfolio is a sure-shot way to impress prospective employers. If you have the software, go ahead and create a game prototype that showcases your capabilities in coding, programming, design, production, and visual arts. When a hiring manager asks you about your skill sets, your work samples will speak for themselves! 
4. Gain work experience
It is easier to transition into the gaming world when you are already working in the software and technology ecosystem. Job positions like Coder, Programmer, Software Tester, and Application Developer, are suitable for gaining on-the-job experience and polishing the technical and practical areas. Later, you can combine this know-how with your passion for pursuing specific job titles in gameplay. So, it is best to keep an eye out for entry-level and freelance roles on job boards and company websites. 
5. Upskill with advanced courses
To excel as a game developer in the modern-day work environment, you need to have superior analytical and communication skills. These abilities are harder to hone at the undergraduate level as you are fully immersed in absorbing the foundational knowledge. With postgraduate courses and online certifications, you have multiple opportunities to explore new aspects of the work, interact with experts and practitioners, and become well-versed in industry-oriented skills. 
Now, suppose you took all these steps and started working full-time as a game developer in India. How much can you expect to earn? Let's examine the mean pay to get a better idea. 
Learn Software Development Courses online from the World's top Universities. Earn Executive PG Programs, Advanced Certificate Programs or Masters Programs to fast-track your career.
Game Developer Salary in India
The average salary for game developers in India is estimated at Rs. 5,00,000 per annum. Other related job titles like video game programmers and game designers also have similar pay grades. 
The compensation package varies depending on the job location but hovers around the same range. Here's the city-wise salary in lakhs per annum (LPA) for game developers in India:
Bangalore

: Rs. 6 LPA

Pune

: Rs. 6 LPA

Gurgaon

: Rs. 5 LPA

Noida

: Rs. 5LPA

Mumbai

: Rs. 4 LPA

Hyderabad

: Rs. 4 LPA

Chennai

: Rs. 3.6 LPA

Kolkata

: Rs. 3.3 LPA
If you look at the standard career progression, entry-level Game Programmers/Engineers upgrade to become Lead Game Developers, who further transition to the post of Technical Director. Leadership roles in this field demand several years of work experience. Naturally, you one earns more as they advance to senior roles. Video game design salary can go as high as Rs. 30 LPA.
However, you do not get promoted just because you have completed a certain number of years in a particular job or company. You need to demonstrate relevant skills in handling game projects with consistent performance results.
So, game developer salary also depends on the competencies of the employees. Proven experience in managing the game development life cycle, practical exposure in coding, working knowledge of APIs and libraries, and awareness about the latest gaming trends can work in your favour. Additionally, it is recommended to develop programming specialities in emerging tech fields like Artificial Intelligence, 3D Animation, Networking, etc. 
The most preferred skillsets by recruiters in online gaming are listed below: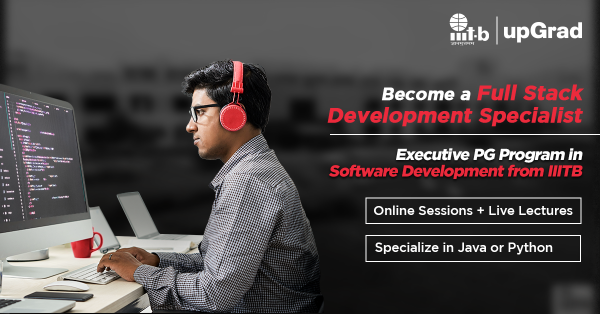 Gaming Technology: Taking the game designer's vision and specifications to completion with the help of technology tools.
Photoshop: Designing and painting the details of 3D characters and objects of the game. 
3D Design: Producing three-dimensional assets with the aid of modelling, animation, and rendering tools.
Design Thinking: Turning concepts into a tangible form through an iterative and user-centric process.
Prototype Development: Validating the game's idea by constructing prototypes, continuously improving upon the product as the process starts.
Writing & Communication: Documenting the technical specifications and procedures, interacting with different teams, stakeholders, and users. 
How upGrad courses help you?
upGrad offers a wide range of PG programmes in Artificial Intelligence, Machine Learning, Computer Science Software Development, and other technology subjects. These online courses and certifications aim to provide a holistic learning experience replete with live classes and videos, dedicated student support, and doubt-clearing sessions. You also get to learn from leading faculty from globally renowned institutes.
Before enrolling, you should go through the curriculum to see whether the subject matter and technology tools covered in the course align with your interests and aspirations. Some study options provide industry certifications, training boot camps, and placement advice for career transitions, which are ideal for students and working professionals alike.
These insights on the video gaming industry in India, game developer salary, and job market prospects bring us to the end of this blog. Now that you know what to expect from this career path, you can make an informed choice about your future course of action.
If You're interested to learn more about Software Development, check out Master of Science in Computer Science from LJMU which is designed for working professionals and Offers12+ Projects & Assignments, 1-ON-1 With Industry Mentors, 500+ Hours Of Learning.
What does a game developer's job entail?
Game developers work on the life cycle of a video game from the idea or concept stage to the publishing stage. They write code to convert technical specifications into software, build a strong base for running it, and also generate prototypes for different game features. "Game Developer" is often used interchangeably with other job titles like Video Game Designer and Game Programmer.
How can you become a game developer?
You typically require a bachelor's level qualification in computer science or software engineering to pursue a career in gaming. Advanced certifications in Artificial Intelligence and Machine Learning can assist in creating dynamic movements and training data. Online PG programmes in computer and technology-related subjects can help candidates refine their coding skills and take up projects in their area of interest.
What is the average game developer salary in India?
The mean salary for game developers in India stands at Rs 5 lakh per annum. The pay packages progressively increase with experience and skill credentials. The highest remuneration for game developers stands at Rs. 30 lakh per annum. Pay grades also depend on factors like job location, company, and market competition.
Software Development Course | Master Java, C, Python & more‎