Software development is no longer confined to the bounds of full-time IT job roles. Today, certified programmers are choosing the flexible route to software development – freelance programming. This is because freelancing puts you in control of your productivity, output, and deadlines. You have the freedom to take up software development projects that interest you and pay you well. 
Once you've gained enough industry experience and mastery over a particular software development domain, switching to freelance programming becomes both easy and beneficial for your career. While working on different projects, you get to learn new things and work with the latest technologies, thereby boosting your expertise. Most importantly, you call the shots and set your work-life balance – you can begin your day at your convenience without being stuck in the 9-5 monotony of a full-time job. 
Check out our free courses to get an edge over the competition.
Read ahead to know how to become a successful freelance software developer.
How to Switch to Freelance Programming?
If you are keen to switch to freelance software programming, there are two routes for you. You can either make the big switch by leaving your current job immediately, or you can make the transition gradually and plan your exit from the present company smoothly. 
Taking the Big Leap: This is a good idea if you no longer like being a full-time software developer in your company and have managed to network well with your clients. If your clients are willing to work with you independently, you can take the leap of leaving your full-time job. However, make sure that when you leave, you have a few clients ready and handy to work with you. This will ensure that you keep earning even after you leave your stable job.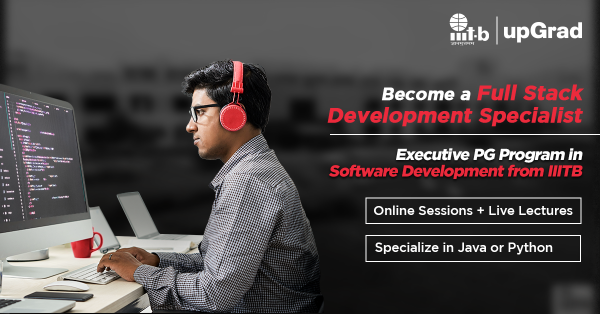 Check out upGrad's Advanced Certification in Cyber Security 
Moving Step by Step: If you're still in the process of finding good independent clients, you can choose to shift to freelance software programming gradually. While you still work as a full-time employee in your company, you can start freelancing on small software development projects. This will get your ball rolling and as your name circulates the clientele base, you will bag bigger projects. When you find that you have a few well-paying projects at hand, you can bid adieu to your full-time job. 
Explore our Popular Software Engineering Courses
Steps to Become a Successful Freelance Software Programmer
Here are some bulletproof tips to help you become a successful freelance software developer:
Check out upGrad's Full Stack Development Bootcamp (JS/MERN)
1. Get Trained in all the Vital Programming Languages
This step is fundamental to becoming a stable freelance programmer. You must learn multiple languages in programming as it will help you work on a diverse range of projects. It will also push up your reach among prospective clients.
2. Enhancing your Communication Skills
If there is one secret that can make a difference in your freelance career path, it's effective communication skills. This skill forms the bedrock of freelance development. It is quintessential to communicate with your clients so that you can understand their expectations well. Also, communication skills play an essential part in helping you maintain professional relationships and client retention.
3. Develop Work Ethics
Various basic work rules are necessary to become a successful Software Developer. Having a fixed schedule that you strictly adhered to is of paramount importance. You must also create a set pay rate quote that can be sent to clients to avoid loss-worthy negotiations. Finally, you must discuss and chalk out a rough schedule of meetings, possible deadlines, and any other commitment-related timeline for delivering optimal results to the client.
4. Work on your Online Portfolio 
As a freelancer, your online portfolio works like your resume. It is a place to showcase your certifications, degrees, educational background, past work experience, and everything that promotes your work to potential clients. Make sure to continually update your portfolio and keep it neat so that it attracts the right clients. 
In-Demand Software Development Skills
5. Know your Target Leads
Becoming a successful freelancer requires you to set a target audience – essentially, your work base. Next, you need to have an eye for these target leads and get to know their expectations and requirements. You need to dive into their demographics – age, location, gender, industry, etc. Once you get to know them well, you can connect with them via different channels to keep the conversation open and transparent. 
6. Upskill in the Latest Programming Languages and Technologies
It is crucial to stay curious about the latest languages and technologies to be a top Freelancer. You can subscribe to newsletters, publications, take up short online courses, read blogs, etc., on the latest updates to keep up with the current scene. These steps will help you in acquiring skills that are of industry standards and relevance. This will increase your earning opportunity and fetch you more clients on a long-term basis.
Learn Software Development Courses online from the World's top Universities. Earn Executive PG Programs, Advanced Certificate Programs or Masters Programs to fast-track your career.
How to Choose Clients?
Freelancing can be a tricky world, and you need to be careful while choosing clients. In addition, you must be cautious and prevent yourself from landing up into exploitative contracts. 
Three fundamental filtering aspects should consider:
The reputation of your possible client

: You must run a background check of your client, as the client would do for you. Make sure that they don't have a history of complicated transactions and payment issues.

The client hires rate

: A client may publicize 50+ projects but not hire more than 5-6 employees. This is a definite red flag. Companies with such a low hire rate aren't clients where you should approach. 

Feasibility

: Feasibility means looking into the fact that your available resources are enough to deliver a client or not. For example, if a client wants you to work on Android and you've been working primarily on Linux, an Android-based project may not be feasible for you. Again, there is no harm in exploring, but always prioritize your feasibility before choosing a client.
upGrad's Exclusive Software Development Webinar for you –
SAAS Business – What is So Different?
Are you aiming to nail the freelance software programming career? 
Then, check out the course Master of Science in Computer Science on upGrad.  This course gives you a specialization in java, python, and many latest programming languages. Curate by top-notch experts in the field, including IIIT Bangalore and LJMU alumnus, this course is a total game-changer concerning its syllabus, quizzes, and study material.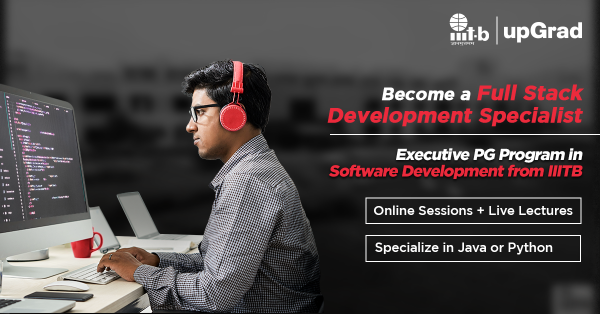 At upGrad, every learner gets 360-degree assistance with career prospects and dedicated support throughout. In addition, there are engaging and live interaction sessions taken by skilled mentors. Students also get a chance to indulge in peer learning opportunities that expose them to new ideas and opportunities. 
Explore Our Software Development Free Courses
In a nutshell
Switching to freelance software development is a lucrative prospect in the present market as the demand for freelance programmers has skyrocketed rapidly in the past few years. It is a desirable choice for creative people who always look for challenges and learning opportunities in their careers. 
However, you should remember that freelancing is not a cakewalk. It demands a significant investment of your resources and time. Sometimes the workload might be high, whereas sometimes, you might not have projects that you like to work on. So, switch to freelancing only if you are okay with an unstable workload.  
If you're interested to learn more about Software Development, check out Master of Science in Computer Science from LJMU which is designed for working professionals and Offers12+ Projects & Assignments, 1-ON-1 With Industry Mentors, 500+ Hours Of Learning.
Who is the richest freelancer?
James Knight is the richest freelancer. He left his job at Google to follow his passion for freelancing.
Do you need any specific education to do freelance work?
Well, people may ask about your qualifications, but more than the qualification, your work experience is considered while freelancing.
How many years of work experience are beneficial?
Work experience between 2-3 years helps you get great projects to work on.
What is Software Development?
Software development is known as the process through which programmers create computer programmes. Programmers follow the Software Development Life Cycle (SDLC), a method for developing products that fulfill technical specifications and user needs. It consists of various phases. The cycle of software development establishes an international standard that software developers may utilize to create and enhance their systems. It provides a well-defined structure for development teams to follow in the production, maintenance, and design of high-quality software. The aim of the software development processes are to provide high-quality solutions on schedule and within the budget of a company.
What do software developers do?
Software developers are the masterminds behind all kinds of software and computer applications. While some programmers concentrate on a single programme or app, others build massive networks or underlying systems that assist trigger and fuel other applications. These experts specialize in software for operating systems, compilers, and network distribution systems. This encompasses medical, commercial, military, telecommunication, aerospace, economic, scientific, and general computing software development. Software developers examine a user's needs before creating, testing, and developing software that solves a problem, entertains, or just makes life simpler for its intended audience.
What is the average salary of freelance software developers?
Software developers who work on a freelance basis work for one or more companies for a short or medium period of time. This means they are not official employees of the company or are entitled to a job but work on certain projects or tasks that the freelancer and organization agrees upon. These independent developers assist with the operation of websites and computer systems. According to Glassdoor, a freelance Software Developer can expect to earn ₹3,81,407 a year. Their annual salaries range from ₹3.1 lakhs to ₹20.2 lakhs.
Plan Your Software Development Career Today