If you have decided to go for a business degree, a global MBA is the best option; considering you will spend the next couple of years pursuing an MBA anyway, why not go for something that's a lot more thorough, functional and relevant internationally? A global MBA covers learning about major commercial exchanges and developments, including investments, logistics, governmental revenues, private sector priorities, etc – mainly all that there's to know about the international business spectrum.
Here's What You Should Know About Doing a Global MBA from Home
Just like any other business degree the course combines theoretical and analytical research and practical course work; a global MBA entails programs which are more matured and more attuned to the international market, and since it has a multi-cultural focus it usually is more effective in implementing a skill-specific curriculum that encourages better leadership skills and management techniques.
This has been designed specifically to acclimate students in the foreign and domestic markets by bringing them closer to trade risks and management details which are practised on an international scale.
What are your options?
It's essential that you decide what you really want to do after your MBA, so it gives your efforts in some direction.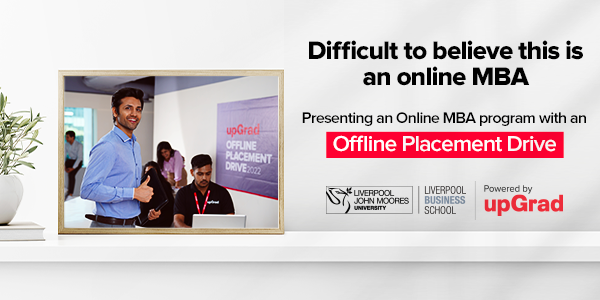 Jobs like Business Technical Consultant or Strategy Consultant or Business Development Executive or Business Analyst are something which is career options after MBA positions you can opt for after you finish your MBA. There are a lot of avenues in the travel sector as well, along with International Human Resources Managers design where you will be responsible for the configuration of resourcing policies to keep up with the global market
They may often be in charge of the organization of expatriate or migration programs, International Global Operations Managers, etc. Also, you can first check MBA fee structure which will help you to strategies further plans of getting into an MBA program.
Why should you pursue a global MBA from home?
There are many aspirants who are keen about a degree in global business management but do not exactly want to re-locate to a completely different continent. And with good reason, a lot can be said about pursuing a business degree from your home country because it familiarizes you with the legislations, worker relations and costing of your own country's market.
Even when you are studying for a global MBA, it will benefit you hugely to get closer to analytical strategies of handling business on your home turf, to learn how a business can be established in your own country, the kinds of licenses that are required, the economical margins, marketing strategies.
A huge number of millennial business degree holders pursue a global MBA and then head back to their home country to start up their own venture, whereupon they have to re-learn the basic business structures in place.
But studying for a global MBA from home is the wisest because you get an in-depth and internationally relevant business acumen that will help you if you choose to go abroad and work, and will simultaneously help you work in your own home country.
Plus, most business students are anxious about relocating as it's often too overwhelming to balance the pains of settling in a new country and handling the extensive curriculum and also probably a part-time job. It all becomes too much of a pressure. Whereas when you're studying for a global online MBA program from home, you get the best of both worlds and have enough time to focus on your curriculum.
Should you choose to study at a UK university?
A business degree from the UK can be a good alternative, but there are several things you need to consider and there are some benefits you will enjoy. In terms of ROI and cost management, your worries are significantly cut down because UK degrees usually prove to be extremely lucrative to the business degree holder.
Plus, management courses in the UK are designed based on a one-to-one approach and rely on a methodical cluster of specialized courses with programs that have been scheduled to allow enough time to the students so they can get the right kind of industry exposure.
Usually, a business degree from a UK-affiliated university is curated in a way which aids you in mastering the industry regulations and also allows a lot of room for networking and personal development; UK degrees are also extremely versatile and it is immensely helpful if you want to change tracks after a few years.
You will notice some homegrown entrepreneurs who want to set up their own enterprises often end up going to the UK for their business degree. That's because their MBAs usually provide the aspirants with an entrepreneurial edge, with measured insights and know-how on the pros and cons of starting your own business in a global market.
The degrees are also very skill-specific so anyone can find out if they have an aptitude or a sense of commitment to actually sustaining their businesses. UK business courses rely on a format anchored by strategic and technical knowledge, which you will acquire not just from the curriculum but also from your own network; the kind of mentorship you get often ends up determining the industry which you will choose to pursue.
But rest assured that you will get to mingle and interact with a very diverse set of industry pioneers and emerging business experts who can help you cultivate your skills. Read more about the advantages of doing global MBA from an UK university.
Should you choose to study at an Australian university?
Australia is famous for its multicultural work market, so you actually get a truly international educational environment where networking is a lot more lucrative. An Australian business degree opens up several business avenues in terms of experience and career alternatives.
Also note the number of students flowing in from Asian and American countries makes way for a more streamlined and accessible economic layout of tuition, where you can easily support yourself with a part-time job or seek a scholarship as there are more student-friendly provisions as compared to a European university.
Australia also has a steady reputation as a business-rich background which makes way for smaller business strategies to take flight. But it's not local at all, in fact, a global business degree from Australia is one of the most competent business degrees you can opt for and it will prove useful in any kind of market.
Around 50 accredited Australian universities offer the 'Harvard style' business degree, which is then sectioned according to your specialization. The reason Australia's business curriculums are anchored by their global perspective is that there are so many students who go there for a business degree from different parts of the world, this also strengthens their graduate programs as it diversifies the curriculum to include essential business tenets that will help them work in any country, so it's essentially international.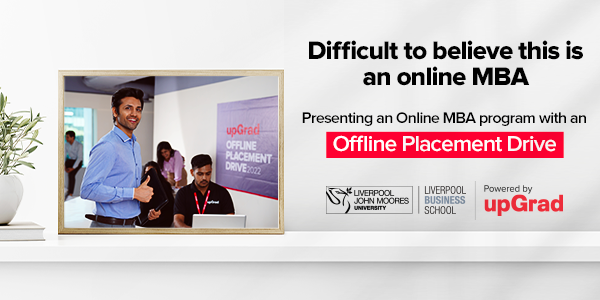 There is also a focus on interdisciplinary learning and the growth of soft skills. Personal development is something that gets preference in this curriculum which leads to more effective leaders and business managers. Read more about the advantages of doing online global MBA from australian university.
What Next?
Liverpool Business School & upGrad offers Global MBA program which helps you to transform your career. The program provides 1-on-1 mentorship from industry leaders, 1-week immersion program at University campus, dual credentials (MBA from LBS & PGPM from IMT), network with peers at offline basecamps and more.
Learn MBA Courses from the World's top Universities. Earn Masters, Executive PGP, or Advanced Certificate Programs to fast-track your career.