The present industrial and economic scenario mandates that every business and organization leverage the right mix of tools and strategies that will help them stand out in the crowd. One such fundamental tool is Management Consultancy.
Management Consultancy is all about identifying business challenges and utilizing business resources and tools to find innovative solutions for the same. It aims to help businesses improve their overall performance by making optimal usage of both human and financial resources and finding better techniques for conducting routine business operations.
A career in Management Consultancy is ideal for those who wish to specialize in the inner functionings of businesses. The focus of this business specialization includes the structure, management, operations, and the strategies used to make a business successful. Management Consultancy firms provide a host of services that encompass all domains of business, right from HR and marketing to finance and IT.
Read: MBA Salary in India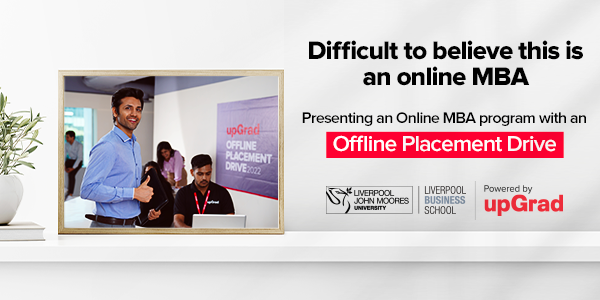 A career in Management Consultancy offers a broad span of consulting work, including varied projects, national and international clients, and business challenges. Hence, it is both an exciting and attractive career opportunity.
Who is a Management Consultant?
Management Consultants are necessarily expert business advisors who help businesses improve their performance and expand their market reach. To achieve this end, Management Consultants use their business skills and expertise to provide objective advice to solve complex business problems, create business value, and maximize profits.
They are primarily concerned with the strategy, structure, management, and operations of a company/organization. Although Management Consultants often specialize in specific industries or areas of study, their main job is to offer practical, actionable, and financially feasible advice to organizations.
Management consultants are employed in traditional and niche consulting organizations. They can find significant roles in start-ups or large-scale organizations after gaining a few years of experience. They are tasked with many responsibilities to offer effective business solutions to their clients. Therefore, the business consultant salary is worthwhile for their efforts.
Earn an MBA from one of the Top 5 Institutes in India, without leaving your Job.
The core specialization domains of Management Consultancy are:
Marketing

e-commerce

Human resources

Business strategy

Inventory control

Business restructuring

Information technology

Supply chain management

Financial and management controls
Usually, companies hire Management Consultants to reap business benefits by leveraging their industry insight, problem-solving abilities, and logical objectivity. Management Consultants research and analyze internal business data, interview business stakeholders (staff, managers, vendors, and clients), and prepare and present reports.
The job of a Management Consultant is not a regular 9 to 5 job – they work a minimum of 50 hours every week and spend a significant portion of their time in developing business relationships with clients and other stakeholders.
Responsibilities of a Management Consultant
Learn about the client's business challenges and present strategies to understand their specific needs.

Review internal client company data (for example, financial statements, payroll information, existing computer systems, business technologies, etc.).

Interview the client's employees, management team, and other personnel involved in the business.

Identify issues to form plausible hypotheses and solutions and prepare business proposals and presentations for the client.

Communicate the strategy and goals (that is, the result) that will be accomplished upon project completion.

Outline the scope of the work and create detailed logical schedules, milestones, and resources required to meet the newly formed business objectives.

Conduct regular meetings with the company's senior stakeholders, company staff, and internal/external project teams to ensure smooth workflow progress.

Make recommendations to the management through presentations or written reports.

Conduct training classes and workshops (if required) for company employees to inspire faster adoption of new strategies and higher productivity at the workplace.
Also read: Benefits of Part time MBA in 2022
Skills required to be a Management Consultant
Dedication and self-motivation – Typically, Management Consultants work at the client's office independent of the guidance of their seniors. Hence, they must have both self-discipline and motivation to meet the set deadlines in time.
Creativity – Since a large part of their job requires Management Consultants to find unique solutions and strategies to combat business challenges, they must have a creative bent of mind. Also, they must possess the flexibility and skill to handle any unforeseen situation.

They need to think out of the box.

This is because resolution need not always be traditional in nature.

Organizational skills – Management Consultants must be organized in their approach and implement the correct solutions in a stepwise manner to help businesses reap optimum benefits. Besides, being organized also helps save valuable time.
Analytical and problem-solving skills – Management Consultants have to conduct extensive research and analyze business data to understand the problems at hand and recommend solutions accordingly.
Listening, verbal communication, and interpersonal skills – The job of a Management Consultant demands a substantial amount of interaction with people from various backgrounds and skillsets. Thus, Management Consultants must have excellent listening and communication skills to deal with people and situations diplomatically.
They should be able to speak confidently and clearly with clients during presentations and meetings. Moreover, they should clearly communicate with employees during data collection and other parties involved in the project. Staying tactful would avoid confusion and miscommunication.
It is beneficial for them to form rapport and develop relationships with the people they meet in their consulting job. Consistently exhibiting emotional intelligence will attract cooperation and help build friendly relations in the team. The business consultant salary is inclusive of core skills and soft skills too.
Presentation skills – Since Management Consultants need to communicate their findings and solutions to clients and other stakeholders, they must be able to create apt visual and written presentations for the same.
Written Communication

– Clients need regular written reports to supervise a company project's progress. Management consultants should be able to produce documents with understandable and concise information.

Time Management Skills – Management Consultants either charge companies on an hourly basis or under a fixed-fee agreement. Hence, clients always value such consultants who can actively manage their time and get the work done within the stipulated period.
Decision Making

– They need to make decisions that are based on analysis. They should know how to explore possible options and derive probable outcomes. Moreover, they will encounter inevitable conflicts that can be successfully managed with this skill. This skill is one of the key reasons why the

consultant salary

is high for deserving candidates.

Critical Thinking

– One of their duties is to break down complex issues in an organized manner. They use management consulting frameworks and several other tools for in-depth analysis of business cases.

Research

– All recommendations should have credible bases. Thus, they always perform research on best industry practices, market trends, competitor's status, and many other topics pertinent to the business issue.

Computer Proficiency

– It is a fundamental requirement for most jobs currently. Management consultants need to prepare reports, make calculations, and present recommendations to high-level management.

Numerical Reasoning

– Numbers are crucial in this job position. They assess financial reports, market studies, and many other documents with statistical figures. So, they should enhance their numerical reasoning skills before presenting their application to potential employers. Acquiring numerical reasoning skills can add up to the

consultant salary.
Collaboration

– A management consulting project can't be completed solely. They need to partner with other consultant leads to ensure the efficient flow of the project. Collaboration helps them contribute to better results.

Stress Management

– A heavy workload can lead to fatigue and stress. They should learn to manage their mental health and happiness. They must know how to balance work and mental health.

Flexibility

– They may need to travel to various places and cities. They may not enjoy their job if they are not flexible with new cultures, eating habits, climate, etc. They should be prepared to face any challenge in the working environment. Along with offering a decent

consultant salary in India

, this job role prepares them for how to tackle real-world challenges.

Leadership Skills

– One of their prominent responsibilities is to ensure team productivity and propel the conversation forward. They can achieve these with leadership skills. It also helps in achieving business goals faster. They must take bold initiative and guide the discussion in the direction that leads to faster solutions.
Nobody will tell them how to organize a consultation session or what would be the next steps. Developing an entrepreneurial spirit helps them easily adapt to the changing environment.
HR Consulting Skills

– They also need to monitor organizational processes that revolve around team culture and employees. They advise decision makers in the HR department and other professionals on employees' performance, productivity, and well-being. A few of their most valuable HR consulting skills include recruiting and interviewing, cultivating the proper work culture, emotional intelligence, and communication on an organizational and personal level. Consistently enhancing these consulting skills help them to achieve a better position with a higher

consultant salary in India.
Education and Training
Generally, the entry-level education requirement for the profile of Management Consultant is a Bachelor's degree. It can be in any area of specialization, such as English, Finance & Accounting, Economics, Political Science, Marketing, Psychology, Business Management, Computer/Information Science, to name a few. However, many companies may demand an advanced degree like a Master's degree (in any of the specializations mentioned above) or an MBA degree.
Although professional certifications aren't mandatory, they certainly offer a competitive advantage to a candidate competing for thousands of other applicants for a Management Consultant's profile.
While entry-level consultancy roles often require no prior work experience, intermediate and senior-level positions require candidates to have industry experience. As for training, most companies Management Consultants receive little to no training. However, some companies may provide two to three weeks of training to entry-level Management Consultants.
How can you develop management consulting skills?
You must have a clear perspective on vital skills any management consultant should have. The best approach to elevate your career graph is to emphasize weaknesses and improve them.
Another effective way to hone your management consulting skills is to take training or appoint a coach to focus on a specific skill required for growth in this career. Moreover, you can enroll in a practice group or temporarily work at a consulting firm to learn by observing how other consultants work.
You can significantly hone these skills by practising them repeatedly. Remember to ask for feedback from your peers and mentors to pinpoint your weakness.
Following the above points, hone your management consulting skills. So, you can be eligible for a better management consultant salary.
Types of Management Consultants
Management consultants undertake different specialized functions, including operational optimization, core strategy growth, technology deployment, risk advisory services, and human capital advisory. Their versatility helps them to achieve admirable management consultant salary.
The following table shows the job roles of some of the major types of management consultants.
Consultants

Job role

Strategy Consultants

They guide clients in different areas of business, including business transformation, corporate strategy, and digital and invention capabilities

Operations Consultants

They guide clients about business process optimizations to enhance operational business potential.

Human Capital Consultants

They serve clients with changing management solutions and adapt them to any business changes that may influence the employees.

Financial Advisory Consultants

They advise clients about mergers & acquisitions, economic advisory, and business restructuring to ensure business success. They contribute to boosting business productivity; hence, these consultants can get a better

management consultant salary.

Information Technology Consultants

They provide and execute technological solutions for the client.
Management Consultant Salary
Management Consultants are expert-level business advisors, their salary scale is almost always on the higher-end. According to PayScale, the average annual salary of Management Consultants in India is Rs. 11,28,850. The Management Consultant salary in India depends on company size, location, education qualifications, skill set, and experience.
Usually, entry-level Management Consultants (having no or less that one year of work experience) can earn an average yearly compensation of Rs 6,45,841, whereas a candidate with 1-4 years of work experience can make around Rs. 8,72,252 LPA. Mid-level Management Consultants (with 5-9 years of experience) earn an average annual package of Rs. 13,06,183. On the other hand, senior-level Management Consultants having over 10-15 years of experience make around Rs. 19.5 – 23 LPA.
The location also determines the salary scale of Management Consultants. For instance, Management Consultants in Delhi earn about 21.0% more than the national average. The average annual salaries are also pretty high in Gurgaon (14.5% more) and Bangalore (9.8% more). Pune (24.1% less) and Chennai (12.6% less) record the lowest salary for Management Consultants.
As for skills, a select few skills pay higher than the national average. These include Business Strategy, Business Analysis, and Project Management. Reputed companies like Accenture, Ernst & Young, PwC, Deloitte, KPMG, and Infosys, pay hefty yearly compensation to Management Consultants.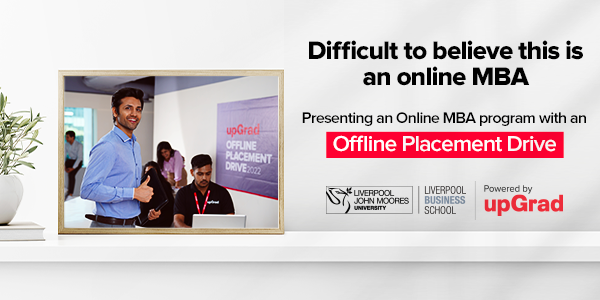 Conclusion
The job profile of a Management Consultant has always been relevant in the industry because businesses need expert advisors who can guide them through the challenges to the path of success. This is the reason why Management Consultants are always in-demand.
If you are keen on upgrading your career, check out Deakin Business School and upGrad's Global MBA Program. The program has been designed to stand at par with the best on-campus MBA programs across the globe.