Big data and data science have become the buzzwords of today's business world. The vast amount of data generated is a prospective goldmine for companies. To operate efficiently and perform competitively, they need to employ analytics for decision-making.
If solving business problems and implementing data-driven strategies interests you, a postgraduate business degree focusing on analytics may be the right choice for you. The career options after MBA business analytics are diverse and wide-ranging. So, let us explore the advantages of pursuing this course and why it has gained such popularity in recent times.
Read: what is business analytics – Career scope, Salary & Job Roles.
With data having seen an astonishing growth rate in the past few years, business analytics is currently climbing newer heights. A majority of companies are using the power of business analytics to boost their business on a global scale. No wonder this is the right time to work in a career based on business analytics.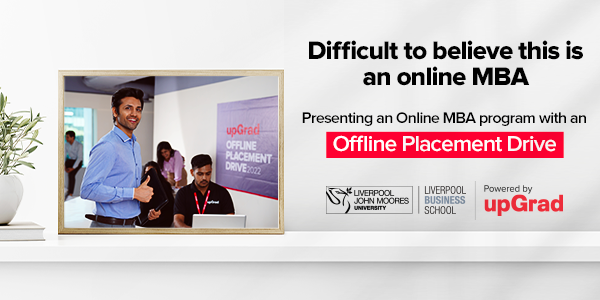 According to Career Explorer, the United States will see more than 120,400 business analysts over the next decade. However, the supply chain for such jobs will be crippled because less than 200,000 data scientists will be available for such roles. The study also predicts that such roles will see an increased demand by about 26 percent by the year 2026 globally.
The Chronicles of Analytics
Analytics has been around for longer than we can remember. One of the earliest uses was for record-keeping. In the 1800s, American mechanical engineer and one of the world's first management consultants, Frederick Winslow Taylor, applied analytics to business operations.
The principles conceived by him aimed to improve industrial efficiency, earning him the title 'Father of Scientific Management.' Another fascinating example of the meaningful impact of mathematics and science is from World War II when data analytics helped bring down the human costs of the conflict. Ever since then, technology has evolved and has application business analytics.
Economies around the globe have flourished as a result of the digital revolution. And modern-day organizations have been able to deliver seamless experiences to both employees and customers. Some examples of these functions include business intelligence, decision support systems, data warehouses, and enterprise resource planning, or ERP systems.
When you research online about MBA business analytics or jobs after business analytics or news on MBA in business analytics colleges in India, MBA analytics jobs, business analytics jobs or even MBA business analytics salary, you will definitely come across the fact that such professionals, and profiles of data scientists command immense respect in the job market. This is because such profiles help a company aggregate data before determining the means to leverage the same for efficient operations. As per the Glassdoor report on Best Jobs in America 2022, the profile of a data scientist ranks at the third spot.
Evolution of 21st-century Business Analytics
Here's a timeline of how business analytics evolved to include the advanced tools that we use in the current technology-led business spheres.
Prehistoric times: Use of rocks and sticks to keep a tab on the inventions taking place throughout the globe.
The 1880s and 1890s: F.W. Taylor came up with the theory of scientific management, providing a significant boost to manufacturing and the overall field of business management.
1913: Henry Ford installed the first assembly line for mass-producing automobiles. Back in 1908, he had measured the time to put together each component of the Model T car in an assembly line.
The 1990s: Gartner introduced ERP systems to deliver end-to-end operational processes across multiple industries.
The 2000s: Google Analytics launched to increase website impact and enhance digital marketing.
The 2010s: Big data revolution spurred the cost-efficiency of businesses.
Current scenario: Behavior analytics, predictive analytics, artificial intelligence, etc. are being increasingly employed in several industries.
Learn online MBA courses from the World's top Universities. Earn Masters, Executive PGP, or Advanced Certificate Programs to fast-track your career.
What The Current Scenario Is?
Given that there is such high demand for jobs after business analytics, colleges and institutions have realised this talent gap. Following the talent gap and vacant opportunities, more candidates are feeling inclined toward MBA business analytics courses and searching to find the best MBA in business analytics colleges in India.
Such courses are apt for graduates with quantitative backgrounds such as science, mathematics, business, or even engineering. If you are targeting jobs after business analytics other than MBA analytics jobs, a lot of business analytics jobs at par with MBA business analytics salary could be available for you. However, a master degree is always considered the best qualification to add to your resume.
MBA in Business Analytics basics
Analytics includes application of three main things:
Statistical techniques (for example, mean, standard deviation, etc.)

Information system software (data mining, sorting, etc.)

Operations research (methodologies like linear programming)
With the help of the above functions, analytics helps in exploring, visualizing, detecting, and communicating patterns in data. Therefore, analytics has gained prominence in business-related areas. All leading business corporations use business analytics components to support decision-making and enhance performance and profitability.
Moreover, the complexities and uncertainties of the business environment can be simplified and managed to a great extent by deploying business analytics. As a result, the demand for individuals with an MBA in business analytics qualification has gone up in the job market. Learn more about the scope of MBA in business analytics in India.
Our learners also read: learn business analytics online free!
Launching A Career In Business Analytics
There are several ways to kick-start a business analytics or data analyst career; for starters, gaining some competitive advantage to get increased opportunities in the relevant domain. A business analyst typically starts with good IT as well as business skills. Gradually you need to have a good understanding of the industry and the vertical market.
All sectors in the industry such as manufacturing, healthcare, finance, biotech, banking and retail are seeing increasing demand for accessibility of data structures in a more effective way, which are bound to have you find your place with the right set of skills.
Various leading institutions offer the course in both full-time to part-time formats. Some programs are offered entirely online, while others may require an on-campus presence. The length of the program varies from 15 months to 24 months.
And the minimum eligibility condition is typically a bachelor's degree from a recognized university with at last 50% aggregate marks. In some cases, you have to furnish scores of National Eligibility Tests, like CAT, MAT, CMAT, etc. For an executive MBA in business analytics, there is an additional condition of prior work experience.
Job Market Trends
Even industry professionals are making career switches like never before. If you have a feeling that you can take a fresh plunge with these latest industry skills, you can enrol in a course for business analyst certification to obtain an edge over other professionals.
As early as 2012, Harvard Business Review named Business Analytics as an attractive job field of the 21st century. The 2015 Corporate Recruiters Survey conducted by GMAC has also revealed that 50% of leading companies and firms planned to hire MBA talent for analytics-based roles.
And according to a McKinsey Global Institute report, nearly 1.5 million new candidates with analytical abilities will be required for different managerial positions. Data analysis has emerged as one of the primary skills that recruiters look for in new B-school graduates today. So, earning a specialization in business analytics helps you combine your problem-solving abilities with technical expertise.
Read: Business analyst career path and professional roles.
Analytical Skills Preferred by Employers
An MBA degree with a business analytics specializations aims to make you understand the science behind decision-making, all the while encouraging big picture thinking. Not only does the program focus on the core business concepts, but it also concentrates on data-driven tools that facilitate evidence-based practice. You have the opportunity to solve case studies and undertake projects to enhance your conceptual clarity.
Now, let us see how these subjects match workplace requirements. You can apply your data analytics training in three ways:
Descriptive analysis: Understanding the past and present business situation.
Predictive analysis: Assessing future performance based on historical data.
Prescriptive analysis: Formulating optimization strategy to achieve better business performance.
As per an analysis done by PwC in 2017, the following technical skills are valued by employers:
Domain knowledge about business and research

Visualization skills (ability to find the story in the data)

Business intelligence and analytical approaches

Business solutions, ERP tools such as SAP

Data warehousing, Cloud solutions

Risk management and data governance (ethics and security)
Now, let us see what kind of job positions you become eligible for once you have finished B-school with a business analytics specialization. Learn more about the top reasons to choose MBA business analytics.
Career Options After MBA Business Analytics
With an MBA in business analytics, you are open to a broad range of lucrative entry-level prospects and leadership positions. These roles are described in detail below.
Marketing Manager

Financial Analyst

Personal Financial Advisor

Operations Analyst

Supply Chain Analyst

Business Analytics Specialist

Management Consultant
So far as the pay scale is concerned, the compensation of professionals with an MBA concentrating on business analytics depends on seniority and industry sectors. The average annual salaries for different categories are given below.
Freshers (Job titles such as Big Data Analyst, Business Analyst, Market Researcher): Rs 5,00,000

Mid-Management Level (Data Mining Expert, Business Intelligence Expert, Data Scientist, Data Analyst – SAS Programmer): Rs 14,00,000

Leadership roles (Senior Data Scientist, Business Analytics Project Manager, Technical Team Leader, Big Data Manager): Rs 25,00,000
Some Leading Recruiters
The MBA hiring trends disclose that many industry leaders select and employ business analytics professionals. These include management consulting firms like Boston Consulting Group (BCG), McKinsey and Company; multinationals like KPMG, Accenture, Deloitte; financial services corporations like Morgan Stanley and American Express; technology giants like Microsoft, Amazon, Google, Facebook, Wipro, Infosys, and HCL; and also conglomerates like Tata Group, Larsen & Toubro, Reliance, etc.
What You Earn As A Business Analyst?
The salary range for a business analyst in India could vary between 3 Lakhs to 15 Lakhs. The annual average salary is around 7 Lakhs.
Since there are so many courses available to choose from, it can be hard to know whether an MBA concentrated on business analytics would be the right fit for you. This specialization is designed for curious problem-solvers with an inclination towards in-depth research and quantitative skills. So, if you are interested in using technology to analyze information and interpret results, you can go for this option!
Featured Program For you MBA From Golden Gate University.
Wrapping Up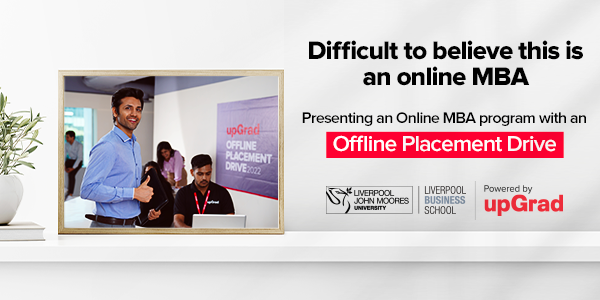 In this article, we learned about the evolution of business analytics, its demand in the industry, and the skills desired by top recruiters. We also looked at the different career options after MBA business analytics. With all these details, you can make an informed decision about pursuing a data-focused degree.
And the cherry on top – upGrad's excellent flexible and interactive learning and evaluation systems allows you to balance your personal and professional life in a hassle-free manner. Check out for more information & let our student counsellor help you with your questions.
If not MBA you can also check out certifications in business analytics from IIT Delhi. IIT Delhi is one of the top institutes in India and also one of the oldest IIT's and is always excelled in giving highly industry-relevant courses, Now IIT Delhi has partnered with upGrad to get these top IIT Delhi courses online. They have a variety of other programs like Machine Learning, Executive Management Programme in Strategic Innovation, Digital Marketing and Business Analytics etc