The growing importance of Big Data across all parallels of the industry is driving companies and organizations to adopt both Business Analytics and Business Intelligence. Data in its raw form is of no use until it is analyzed and interpreted to uncover valuable insights. This is precisely where Business Analytics comes in.
Business Analytics refers to the study of Big Data by leveraging statistical and operations analysis, forming predictive models, employing optimization techniques, and communicating the results to all the stakeholders involved – team members, business partners, and customers. It focuses on quantitative methods and evidence-based data for business modeling and data-driven decision making.
Read: Business analyst career path and professional roles.
Business Analytics is an emerging field and has a resign market, the market is projected to grow to 684.12 billion by 2030. Business analytics has a huge impact on organisations, as it helps to reduce risks for the organisation. Business analytics is to analyse the data to understand the customer and improve the products.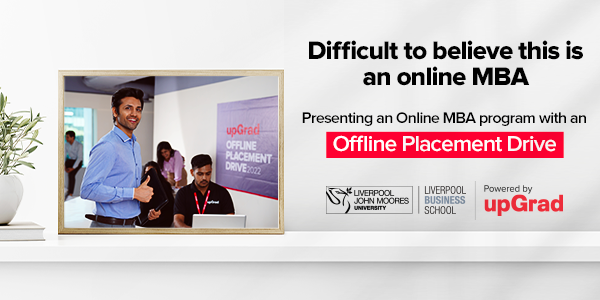 With data becoming a major center for organisations, interpreting it correctly has become important. Business analytics with its tools and technologies can compile the data to analyse and helps in effective decision-making. The decision-making becomes quicker, accurate, and target-specific with business analytics.
Usually, commercial organizations use Business Analytics to:
Analyze data gathered from disparate sources.

Monitor KPIs and respond to changing trends in real-time.

Use advanced analytical and statistical techniques to uncover hidden patterns in massive datasets.

Communicate information to relevant stakeholders through interactive dashboards and reports.

To create products that are innovative and serve the customer's needs.

To track the customer's behavior.

To personalise the products.
Every company has three core goals – cost-optimization and reduction, maximizing customer satisfaction, and boosting profits. If leveraged correctly, Business Analytics can not only help companies accomplish these three objectives but also much more:
Enhancing and speeding up the decision-making process.

Making decisions that are aligned with the company business strategies.

Responding to customer/client demands in real-time.

Synchronizing financial and operational strategies.

Keep pace with the latest industry trends to gain a competitive edge.
Business Analytics is the process of making decision-making easier. Business analytics also helps organisations to track the progress of work. And that is one of the reasons why an MBA in business analytics has become important in today's time.
Business Analytics helps to track the metrics and productivity of the employees as well that largely impacts the businesses and helps the business to grow and innovate more. The business analysts are also compensated highly for their effort and skills. On average a business analyst procures a salary of 7.0 LPA and the salary ranges from 2.0 LPA to 15.0 LPA (Source).
The following skills are a prerequisite for business analytics-
Data validity

Forecasting

Risk analysis

Statistical analysis

Data modeling

Reporting

Documentation
Back in 2016, McKinsey made it clear that Business Analytics is a must for MBAs when the company stated that it was looking for MBAs who "understand the science behind decision making." In a market where Big Data is everything, individuals who lack Data Analytics skills are at a clear disadvantage. Stating that Analytical talent is now "highly demanded," Juan Jose, the Director of the Master in Business Analytics at IE Business School, maintains:
Our learners also read: Business analytics free online courses!
"In the near future, we will all need to develop analytical skills in order to succeed in our job…There is a demand for Big Data expertise."
Data has become the core of any business and is used in almost every business, from marketing to sales, finance, investment, e-commerce, manufacturing, etc. The list goes on and the importance of data will not come to end. With the increase of data being the core, the proper analysis of it is also important where the professionals who are statistically inclined can look at the data scientifically. And that is why there is seem to be an increase in the demand for business analytics jobs.
A small example application of business analytics in marketing would be how it allows businesses to become customer-centric. That a reaction to the product or service gets tracked on a real-time basis which helps the businesses to understand the pros and cons of their product and helps them to create the next line of strategy for the product. The graduates of MBA business analytics accelerate this process to keep it error-free.
Demand for Business Analytics in different sectors of the industry
The increasing demand for MBAs with analytical skills has made Business Analytics a relatively new and popular specialization in the management domain. In MBA in Business Analytics, professionals are trained in data analysis and taught how to use the insights to drive company profit and revenues. Thanks to the Internet, social media and the growing proliferation of smart devices and IoT, jobs in this field of specialization are witnessing tremendous growth with long-term potential.
Read: What is business analytics – Its Career scope, Salary & Job Roles.
Scope of MBA in Business Analytics
MBA in Business Analytics is a two-year-long, postgraduate-level management education program. To be eligible for this program, you must have a Bachelor's degree in any discipline with a minimum of 50% marks in the qualifying examination from a recognized college/university. Apart from that, you must also pass in any one of the National Eligibility Tests, including CAT, MAT, XAT, CMAT, GMAT, ATMA, SNAP, etc. Top Reasons to do MBA
As we said, the scope of MBA in Business Analytics is growing as we speak and looks very promising. For an MBA in Business Analytics, one must be well-versed in:
Data programming techniques,

Statistical and Mathematical techniques/tools, and

Linear programming using the various methods of operational research.
After pursuing an MBA in Business Analytics, you can get into three fundamental Analytical domains:
Descriptive Analysis
Descriptive Analysis uses data to understand both past and present situations. So, using Descriptive Analysis, you will have to analyze and interpret data to find solutions to past business problems and design future business solutions.
The descriptive analysis uses the data which gets used recurrently by the organisations and can be worked with using various tools and also can be visualised easily. The descriptive analysis could be used to track the traffic coming onto the website or application or can also be used to understand the trends or to track the KPIs.
Predictive Analysis
Predictive Analysis uses data to assess the past business performance of a company/organization. In this role, you would have to analyze the past business performance to identify the shortcomings in the past business solutions and strategies to prevent them from happening in the future.
The process of predictive analysis can be conducted either manually or using ML algorithms. The commonly used tools used for predictive analytics are regression analysis, single linear regression, etc.
The commonly used applications of predictive analytics are in forecasting, entertainment, behavioural targeting, etc.
Prescriptive Analysis
Prescriptive Analysis focuses on formulating optimization techniques to enhance the present and future business productivity and performance. This helps boost the annual returns of a company.
The common examples that use prescriptive analytics are venture capital investments, fraud detection, algorithmic measurement, etc.
MBA in Business Analytics – Job roles
After obtaining an MBA in Business Analytics, you can get employment opportunities for the following job titles:
Data Analyst

Data Scientist

Big Data Analyst

Business Analyst

Qualitative Analyst

Predictive Modeller

Technical Team Lead

Market Research Analyst

Data Mining Expert

Data Warehousing Expert

Business Intelligence Expert

Data Analyst SAS Programmer

Business Analyst (Industry Expert)

Business Analyst (Project Manager)

Data Warehousing and BA Architecture
Companies usually offer these job roles to candidates according to their domain knowledge, skillset, and work experience. MNCs, retail and manufacturing companies, IT firms, e-commerce companies, consultancies, telecom companies, and Business Analytics and Intelligence firms create a high demand for professionals with an MBA in Business Analytics.
Not only MNCs, but even startups also hire MBAs. The business analysts are paid really well for their skill sets and the good alma mater also plays a defining role in one's career progression.
A good education from a reputed university becomes important as a business analytics MBA from a reputed university could play an important role in landing a high-paying job in a reputed company. As the alma mater is also a representation of having god skills that are required for a company's growth.
MBA in Business Analytics – Salary Packages for different job levels
Generally, freshers who enter in entry-level job roles like Data Analyst, Business Analyst, Big Data Analyst, and Market Researcher, to name a few, can earn a starting salary ranging between Rs. 2,50,000 – 5,00,000 LPA. The higher-end salaries are reserved for candidates hailing from reputed B-schools.
As for professionals who have gained around 5-8 years of industry experience, and have moved on to mid-level management roles, the salary package is anywhere between Rs. 7,00,000 – 15,00,000 LPA.
For senior-level professionals having around 10-15 years of work experience, the salary package becomes much higher. These professionals in managerial roles earn an annual package ranging between Rs. 18,00,000 – 30,00,000.
The salary packages acoording to the seniority could be higher as well depending on the experience, skillsets and the upskilling history. While entering a field, a company looks for skillsets and during promotions, companies look for upskilling history and experience, and for senior roles, overall qualities are being searched for. So one should always keep improving themselves regardless of the seniority level in order to keep moving upwards in their career path.
MBA in Business Analytics – Top Recruiters
While numerous companies hire MBAs in Business Analytics, here are the top few:
HCL

KPMG

Wipro

Google

Deloitte

Infosys

Amazon

Reliance

LinkedIn

Facebook

Microsoft

Accenture

Tata Group

Adani Group

Morgan Stanley

American Express

McKinsey and Company

Larsen and Toubro (L&T)

Boston Consulting Group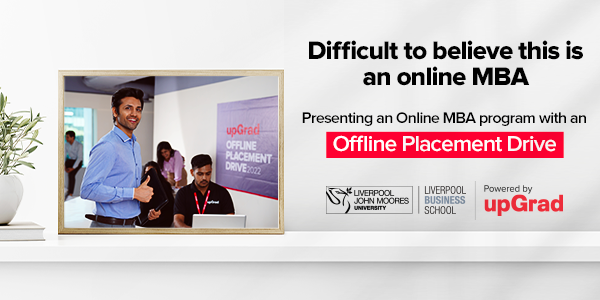 To conclude, MBA in Business Analytics is an up and coming area of expertise that is gaining increasing traction in all sectors of the industry. The specialization shows a positive and promising outlook, and for those of you who have long been skeptical about choosing this career path, you can go ahead and start your MBA journey in Business Analytics!
Featured Program For you MBA From Golden Gate University.
Learn MBA Courses from the World's top Universities. Earn Masters, Executive PGP, or Advanced Certificate Programs to fast-track your career.