A couple of decades ago, when asked about one's career aspirations, the chances are high that the answers would oscillate between 'doctor", engineer", lawyer' or 'teacher'. Business as a career trajectory was typically reserved for a select group who'd ideally have a family business already in place or access to enough resources to start one's own venture.
But as the professional domain, the industrial scenario keeps undergoing drastic transformation, be it digital, operational, or infrastructural, business as a field of occupation is clearly emerging as a preferred career choice among numerous aspiring professionals. One may not be anticipating an entrepreneurial role but even the prospects of business development of already established ventures have evolved into sought after designations.
Increasingly, business enterprises are recording the need for the advice and expertise of trained professionals who will advise them on running the business and maximizing the profits. Soon enough, this group of professionals has become rather crucial for the longevity and upscaling of most business ventures. No wonder then, alongside the traditional options of an "ideal career", diverse roles in businesses are slowly encroaching into the list. Parallelly, training opportunities and education around this vocation have increased at a rapid pace as well and every day the takers of these courses, increase by leaps and bounds.
In modern parlance, we know such courses as the masters of business administration or MBA, and today, the graduates holding an MBA degree are one of the highest paying professionals across all sectors. Between 2018 and 2019, 70% of the global recruiters have hired more than one management graduate in their respective firms.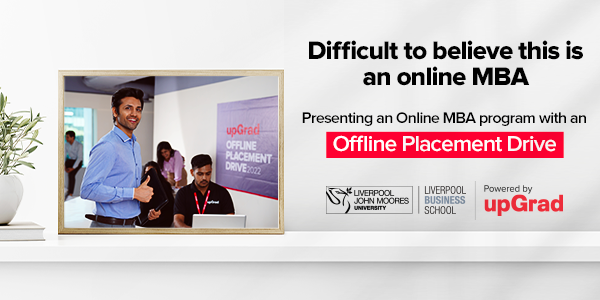 As businesses are diversifying their operations across different industries, the need to manage the sales and service better is increasing significantly. MBA graduates are trained to perceive the prospect of growth in the industry and push for strategies that can amplify the impact of the companies. At the macroeconomic level, professionals hailing from a management background are known to influence the market decisions by and large through their business insights.
Be it optimizing the resource allocation, handling the human resource, facilitating newer innovations, or engaging in revenue generation, businesses thrive only if the management wing works efficiently. So whether an MBA graduate or someone who has acquired management skills by learning the ropes through industry practices, an adept manager can indeed make or break the fate of a firm. It is for this reason that management roles are not only widely prevalent but also highly sought after.
Read: 5 Valuable Skills You Need to Study For an MBA
What is the kind of management roles available?
Typically, management schools as well as the industry experience equips the aspiring managers with the necessary skills that help them navigate the nuances of the business and the corporate sectors. Hence the approach to management is not always monolithic but rather multipronged. Be it the entrepreneurial head or the deputy who actually runs the show, managers often have their fingers dipped in several pies in order to keep the company running. Managerial expertise is necessary for three crucial aspects of running a firm.
Human Resource
No matter how many specialized HR personnel a company may hire, the foremost representative of the firm to the employees remains the manager. The HR team may look into the everyday needs of the employees or flag off issues with one or the other workers, but it is the manager who ultimately needs to take stock of it all and take the final call appropriately. Therefore, the interpersonal roles played by a manager is extremely critical.
This often encompasses the functions as a figurehead or as the point of contact for grievance redressal, often as a team-building facilitator, and on most occasions as the representative of the firm to the outside world. Liaisoning and networking with potential partners are some of the major managerial responsibilities that most managers have to comply with.
So as managers, one must be adept with handling often conflicting points of view and generating synergy between them while at the same time keeping an eye out for opportunities for strategic partnerships that can leverage the business by and large.
Learn: Artificial Intelligence in HR: 8 Exciting Applications
Spokesperson
Although a manager usually has a band of employees assisting her or him on the daily communications and development activities, the manager is imagined to be the most credible voice of an organization. Be it an internal issue or an external presentation, the manager is often expected to speak for the rest of the team.
Hence, strategizing effective communication policies is another vital role of a manager. Often there are tough decisions to take or unpleasant information to disseminate, it is really up to the manager to manoeuver through such tricky situations through effective communication. Within the ambit of the communication, monitoring the functioning of the firm, and taking stock of the regular activities is yet another important management task.
Decision Maker
Perhaps the most challenging aspect of a management role entails taking decisions which is likely to impact the future of the firm. As an entrepreneur, the manager is often the architect of new innovations and institutional changes, one who is often in charge of amassing and allocating resources optimally, resolving crises as well as negotiating deals that are important to the organization.
In other words, management roles require one to be in a position of command, to be able to think of one's feet, and lead the team to greater heights. The task at hand by virtue of being at the helm of affairs is that a manager should be able to make the firm economically profitable and sustainable while developing a skilled and motivated workforce.
This is, however, only an overview of what is essentially expected of a manager. On most occasions, the challenges are far more intricate and elaborate and the roles also diversify accordingly. Expectedly, it becomes arduous for one person to do all the roles. This is where a team of personnel with managerial skills has become widely sought after for most entrepreneurs.
Delegation and division of labor do reap the best benefits and skilled experts often lend proper direction to a firm. Thus, all those seeking management roles or with professional or educational backgrounds in management can expect some of the most lucrative jobs offers reserved for them.
Capitalizing on this factor, Business schools training students in management spring up every other day. While this poses a promising trend for the better management of the markets, it has also led to a peculiar problem. In the current context, there seems to be more supply of management professionals than the available jobs.
This, however, does not indicate that there aren't relevant jobs for management professionals at all. In fact, in absolute terms, there still remains a high demand for management professionals across different industries in India. Job prospects and potential for growth depend on factors like job location, designation or experience, location, and scale of the company.
Read about: The Soft Skills of a Product Manager
What are the Highest Paying Jobs in Management in India?
Data Science
With the advent of digitization, every aspect of our lives has grown dependent on data consumption. An average of 2.5 quintillion bytes of data is produced as well as used on a regular basis across the world today. On several accounts, data is emerging as the new currency globally. Information storage and allocation are of utmost importance to today's business landscape. The enormous quantum of data that is afloat in every walk of life today has paved its way into the various business models in often an unretractable manner.
Be it information on the employees, database of potential clients and partners, or new data gathered for further research and development, business enterprises are immensely reliant on their treasury of data to constantly update their services and products, enhance the quality of client outreach and so much more.
While developing, storage and allocation of data fall within the purview of the tech team, typically, the decisions regarding data purchase and dissemination are essentially managerial in nature. The ultimate application of data is the development of tangible and usable business solutions. This is where management insights play a vital role.
Management experts are expected to analyze the available datasets into predictive and comprehensive trends that are likely to create opportunities for growth for businesses. In a data-driven industry like ours, smart and optimum utilization of data is as crucial as gathering and storing the data in itself. It is not quite surprising that management professionals often lead the payscale spectrum in the field of data science.
Playing a vital role in the delivery end of the data application, industries feel the need for analysts to inform their business choices based on quantitative evidence. According to a Mckinsey report, U.S.A faced a shortage of approximately 1,90,000 professionals with management training to handle big data.
That is why tech companies like Microsoft, Apple, Paypal, Oracle offer some of the highest paying jobs in management. Indeed, data science is one of the most promising fields for management professionals. As an evolving field, the experience requirements are a lot flexible. A management professional with 1 to 3 years of experience is likely to earn anything between 4,00,000 to 7,00,000 per annum, subject to coterminal factors.
Read more: Data Scientist Salary in India
Investment Banking
The Banking industry is one realm that has had a close tryst with management from time immemorial. An industry that the entire population "banks" on for their financial securities, is often faced with the twofold challenge of managing the finances of their clients while keeping their own business afloat. Managerial insight and expertise are of paramount importance in a situation like this.
The banking sector has always been one of the most promising career destinations for management graduates, especially for those with a flair for or interest in finance management. Managing wealth both at the retail level as well as at the corporate level involves a whole host of knowledge and specialized skills. It only entails client-side engagement but also analyzing and manipulating markets to devise the most profitable investment solutions for the clients.
On most occasions, management professionals are vested with the responsibility to handle the strategic clients and specialize in niche areas such as risk management, corporate mergers, asset management, equity, hedge funding, Sales, and trades to name a few. On the banking front, service providers require managerial experts to provide the clients with the right advice and facilitate customer base expansion as well as retention.
While on the client end, corporates tend to hire management professionals who have foreknowledge of the finance management sector to assess the offers of the various service providers and then make the most profitable decision. Financial advisor services, banks, and several top tier corporates offer some of the highest paying management jobs in India in the financial management domain.
Ernest and Young, Accenture, HDFC bank, Tata Consultancy Services, ICICI Bank are among the top slated recruiters, and depending on the experience and expertise, management professionals can earn anything between 6,00,000 per annum to 1,400,000 per annum in India. As the years of experience and designation increase, one may even multiply the figures substantially, subject to performance.
Read more: Top 7 Data Science Use Cases in Finance Industry
Sales and Marketing
In the current corporate scenario, innovation and marketing go hand in hand. Any product or service which is developed by an enterprise is only likely to generate profits and have an impressive market run if it is marketed to the right audience and in a persuasive manner. From designing the right kind of marketing strategy to enforcing its onground information and keeping track of its progress, it requires a significant amount of managerial expertise.
Other crucial aspects of marketing include enhancing brand value, business development, and client interface. Several management schools have professional degrees dedicated to honing the marketing skills of budding management professionals. With the online space offering diverse avenues of making business, even digital marketing has emerged as yet another promising marketing management domain. Management professionals skilled in marketing be it retail and brand marketing, online marketing, advertising marketing, or business to business marketing, are in huge demand for major executive positions.
Likewise, marketing roles offer some of the highest paying management jobs in India. Leadership and communication skills, analytical and business insights are some of the qualifications that are sought by a marketing manager. But the pay scale is extremely lucrative. The demand is across industries, ranging from the retail industry to FMCG companies, from the IT sector to the advertising industry.
Management professionals with specialization in marketing at the fresher level are likely to start off with a pay scale ranging between Rs 8,00,000 per annum to Rs 1,200,000 per annum. However, with seniority and promotions in roles, the average pay package can go up to Rs 7,500,000 per annum.
Business Consulting
Most industries are fraught with stiff competition and there is always an urgent need to gain an edge over the other. A thorough assessment of the market trends, sharing business insights for profitable business development, preparing new business pitches are vital advisories that entrepreneurs require in order to scale up their operations and maximize their profits. Management professionals come with an in-depth understanding of the markets and consumer behavior.
These are crucial for enterprises to formulate strategies for subsequent projects and expansions. Accordingly, the managers who can forecast viable strategies and formulate profitable business proposals as well as manage their execution are of great help to any enterprise. These management experts need not have subject matter expertise that relates to the particular field of operation but by virtue of their training in business management, they advise businesses with tried and tested business management tactics and create significant value addition.
These profiles also span across various tiers of experience and designations and the pay range may vary between Rs 1,400,000 per annum to Rs 3,600,000 per annum in India.
Read more: MBA Salary in India
Human Resource Manager
Yet another lucrative field of vocation for management professionals with prospects of a high pay scale and exciting job profiles is human resource management. Typically a role in HR entails talent acquisition, managing employee issues, and ensuring a smooth and motivating work environment. It also entails making strategic external communications that can enhance the partnerships for the enterprise.
Given the crucial role played by human resource managers, companies across industries record demand for such professionals. The average annual salary varies between Rs 3,00,000 and Rs 1,000,000, subject to the level of experience and other additional relevant factors.
Wrapping up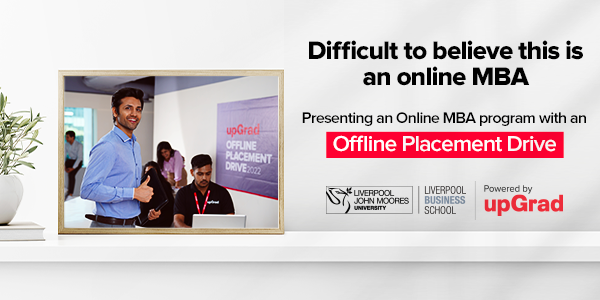 If you are keen on upgrading your career with an Executive MBA course, upGrad is offering MBA from Liverpool Business School. The program has been designed to stand at par with the best on-campus Executive MBA programs across the globe.
And the cherry on top – upGrad's excellent flexible and interactive learning and evaluation systems allows you to balance your personal and professional life in a hassle-free manner. Check out for more information & let our student counselor help you with your questions.
Learn MBA Courses from the World's top Universities. Earn Masters, Executive PGP, or Advanced Certificate Programs to fast-track your career.