Summary:
In this Article, you will learn top 15 highest paid IT jobs in India for freshers & Experienced.
| Top 15 Highest Paid IT Jobs | Average Salary per Annum |
| --- | --- |
| Computer Programmer | ₹504,182 per year |
| Web Developer | ₹389,945 per year |
| Computer Support Specialist | ₹379,092 per year |
| Computer & Information Systems Manager (CISM) | ₹181204 per year |
| Computer Hardware Engineer | ₹396,132 per year |
| Computer & Information Research Scientist | ₹267,80,08 per year |
| Big Data Engineer | ₹713,952 per year |
| Software Systems Developer | ₹550,000 per year |
| Blockchain Developer | ₹715,101 per year |
| Software Applications Developer | ₹434,717 per year |
| Computer Network Architect | ₹1,814,000 per year |
| Information Security Analyst | ₹538,000 per year |
| Computer Systems Analyst | ₹992,000 per year |
| Database Administrator | ₹705,000 per year |
| Network & Computer System Administrators | ₹735,423 per year |
Read more to know each in detail.
Since the genesis of humanity, Homo sapiens have been fascinated with creating something new. This quest of human beings has led the foundation of the discovery of these modern days' sophisticated and state-of-the-art technologies that ease out the hardships of our lives. It seems that this quest for the invention is still drawing youngsters toward the Information Technology (IT) sector. Besides, when it comes to career prospects, techies are one of the highest-paid professionals.
Why Choose Information Technology as a Career?
There are several success stories about people who chose Information Technology as a career. Be it Steve Jobs, Bill Gates or Mark Zuckerberg, the IT sector has a long list of icons who had made their fortunes starting from scratch. Here are a few reasons that make IT jobs a lucrative career choice: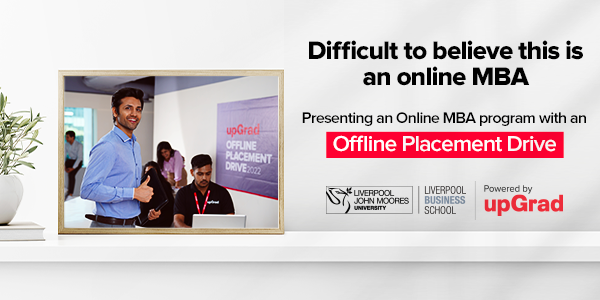 Learners receive an average Salary hike of 58% with the highest being up to 400%.
Affordable Cost of Study:

Although a lot of IT professionals are engineers, having a B.Tech or B.E. degree is not the only way to get a decent IT job. A few certification courses in specific areas or pursuing a vocational course in the tech sector can easily land you an internship.
The benefit of selecting information technology as a career is that it comes with a low cost of education compared to other career choices. Completing a 4-year degree program to become an I.T. professional is not compulsory. As an alternative, you can obtain quick training to be certified in your areas of interest in the IT domain. Adopting this approach saves huge amounts of money that you might have otherwise expended on college tuition fees. So, you can get the best job in IT sector without spending much.
Dynamic Industry: The IT sector is rapidly changing with new innovations, making some ground-breaking developments which are shaking the earlier established technologies. This opens a window of opportunity on a regular basis that requires a significant number of highly skilled workers. Currently, blockchain and cryptocurrency is a rapidly evolving technology.
With the innovations brought in big data, cloud computing, and cybersecurity, aspiring I.T. professionals have many career options. The learning never stops and IT professionals must always stay abreast with the latest technological trends to get the best job in IT sector. They can increase tier chances of getting decent jobs if they avail more knowledge and training.
Highly Paid Jobs:

Like other fields, the salary of an IT professional also increases with experience and expertise. Notably, the increment in this sector is better than any other. On top of that, a research study conducted by the

US Bureau of Labour Statistics

(BLS) states that "the growth of employment in computer and information technology is up by 12% from 2018 to 2028, much faster than the average for all occupations." In that case, the salaries of techies employed in the best IT jobs are also going to increase.
Tech professionals are honoured for their core technical skill sets. So, they are invaluable assets in any IT firm. When the matter comes to their financial compensation for work, it is significantly higher than the average compensation offered to junior-level positions. Several IT jobs offer excellent career advancement opportunities for a hardworking and dedicated IT professional. Based on the location and industry, software engineers can earn an average salary of approx. $83,000. It is significantly higher than the national average in the US.
A wide range of career opportunities:

Information Technology is not a secluded industry but overlaps with many other sectors. So, it is a versatile career opportunity. Digital transformation is empowering change in all aspects of business, ranging from healthcare to finance. This allows the IT professionals to select one of the most suitable

career options in IT field

that lines up with their interests.
Many emerging career options in IT field will perceive full-scale application in the upcoming decade. Hence, tech professionals can flexibly select their career paths and contribute to global innovation.
Comfortable work environment:

Although several IT jobs spend most of their time in an office, there are travel opportunities too. For example, jobs that demand training or consulting often require employees to fly to various branch locations. Certain

career options in the IT field

allow for permanent remote work so employees can live and work anywhere they like.

Constant Evolution: The I.T. field is characterized by continuous innovation and evolution. New technologies, tools, and frameworks emerge regularly, providing I.T. professionals with the exciting challenge of staying current and adapting to change. If you thrive on learning and embracing new ideas, I.T. offers a dynamic environment that keeps you engaged.
Learning Never Stops: The I.T. landscape is perpetually evolving, ensuring your learning journey never ends. This field encourages continuous professional development, enabling you to acquire new skills, certifications, and knowledge throughout your career.
Personal Growth: Working in I.T. pushes you to develop valuable personal attributes such as adaptability, resilience, and the ability to learn from failures. Overcoming technical challenges boosts your confidence and hone your problem-solving skills.
Top highest paying companies in India for I.T. Graduates
India's Information Technology (I.T.) sector has witnessed remarkable growth over the years, becoming a hub for tech-savvy professionals and graduates with I.T. backgrounds. As a result, numerous companies offer enticing job opportunities to I.T. graduates, often providing competitive remuneration packages. Here's a list of some of the highest-paying companies in India that are actively recruiting students with I.T. qualifications: –
1. Tata Consultancy Services (TCS)
TCS is one of India's leading I.T. services companies, renowned for its diverse projects and global presence. The company offers attractive salary packages and comprehensive employee benefits, making it a top choice for I.T. graduates.
2. Infosys
Infosys is a multinational corporation that provides I.T. consulting and services. It is known for its excellent work culture and high-paying positions for I.T. graduates.
3. Wipro
Wipro is another I.T. industry giant offering a wide array of technology services. The company is known for its competitive compensation packages and career growth opportunities.
4. HCL Technologies
HCL Technologies is a global I.T. services company that offers innovative solutions to various industries. It offers lucrative packages and a conducive work environment for I.T. professionals.
5. Tech Mahindra
Tech Mahindra specializes in digital transformation, consulting, and business re-engineering solutions. The company provides attractive remuneration and a platform for I.T. graduates to enhance their skills.
6. IBM India
IBM is a multinational technology company with a strong presence in India. Known for its cutting-edge projects, IBM India offers high-paying positions and a chance to work on innovative technologies.
7. Capgemini
Capgemini is a global corporation that offers consulting, technology, professional, and outsourcing services. The company is recognized for its competitive salaries and opportunities to work on challenging projects.
8. Accenture
Accenture provides a broad range of strategy, consulting, digital, technology, and operations services. With its global reputation, Accenture offers handsome pay packages and exposure to diverse projects.
9. Microsoft India
Microsoft, a multinational technology giant, has a strong presence in India. The company offers high-paying positions for I.T. job roles for freshers graduates and a chance to work with cutting-edge technologies.
10. Amazon India
Amazon, a global e-commerce and technology company, offers many IT-related positions. Known for its innovative work environment, Amazon India provides competitive salaries and growth opportunities.
11. Google India
Google, a world-renowned technology company, also has a significant presence in India. The company offers attractive compensation packages and a chance to work on projects that impact millions.
12. Adobe India
Adobe specializes in creative software products and services. The company is known for its competitive salaries and creative work environment that attracts I.T. graduates.
Information technology is the field of dreamers and enthusiasts who are committed to making new advancements.
Top 15 Highest Paid IT Jobs In India
Making a significant IT career in today's world can be a little challenging with increasing competition. In order to get the best job in IT sector and find a job at your dream company, one has to know about the types of IT jobs and salaries to make the right choice. To know more about the IT field jobs below is an IT jobs list and salary that will help you to land the best job in IT sector.
1. Computer Programmer
Starting Salary: Rs. 200,000 & up
Average Salary: Rs. 504,182
Top Spot Expectations: Rs. 1,102,000
As a computer programmer, one needs to write and test codes for systems and software applications. The real-world implementations of computer programs are the real tasks for these techies. The skill requirement for this IT job is programming languages like C++, Java, Cobol, Python, and others.
Eligibility Criteria:
To become a Computer Programmer, one must have 65% in 10+2 from any recognised board. Along with that, should have a bachelor's degree in Computer Science or IT with a minimum 65% aggregate from any recognised institute. Knowledge of programming languages such as JAVA and Python can work as an added bonus to land such IT field jobs.
2. Web Developer
Starting Salary: Rs. 192,000
Average Salary: Rs. 389,945
Top Spot Expectations: Rs. 656,000
Web developers are responsible for developing, designing, and managing websites. Besides gaining knowledge of coding and programming language, this is one of the highest paying IT jobs which requires a pinch of creativity and quest for designing.
Besides, the designing part, a web developer also looks after the technical aspects of any website which include reducing the loading time, the layout of the pages, and other general performance parameters. As per reports, the sector is speculated to grow by 27% between 2014 and 2024. That makes it one of the most in-demand IT careers.
Eligibility Criteria:
To become a successful web designer, skills are more valued than qualifications; therefore, the person has to be skilled in various fields such as designing User Experiences (UX and User Interface (UI), visual designing, knowing multiple coding languages such as HTML and CSS, knowing the basics of frontend web programming languages and skills like JavaScript, Ajax, and other web animation techniques and some backend web programming languages such as Java, PHP or Ruby.
3. Computer Support Specialist
It is hardly the case that all who use a computer have an adequate working knowledge of it. Now-a-day, computers and embedded systems are placed almost everywhere and used by a whole spectrum of people but not everyone is an expert in handling those and that's where Computer Support Specialists come into the picture.
In this IT job, one needs to run tests on networks, perform maintenance checks, and troubleshoot potential threats. Generally, a Computer Support Specialist listens to any technical problem faced by users and gives some troubleshooting and repairing advice. It is not necessary that one finds a job in the IT sector only as a Computer Support Specialist. The expected job growth in this sector is almost 12% per annum.
Eligibility Criteria:
The very first step to becoming a Computer Technical Support Specialist is to have a bachelor's degree in computer science or relevant fields. However, some companies might also require showing an associate degree with on-the-job training and certification. Studying computer systems and software is necessary to work in this career as the job profile requires intrinsic computing knowledge.
4. Computer & Information Systems Manager (CISM)
Average Salary: Rs. 79,521
Job Growth: 15%
Popularly known as IT project managers, these techies are experts in their respective fields and work to find real-world solutions for technological problems. Like any other manager, they must take care of the workflow and roadmap of any projects that include planning of projects, assignments, and managing various phases of implementation of an operation. As a CISM, you will supervise and implement all IT related tasks while upholding the network stability and security. This IT job normally requires a Bachelor's degree.
Eligibility Criteria:
The candidate must have completed their basic education with science stream and computer science in their 10+2. Later it has to be followed by a bachelor's in computer science. Degree courses such as computer programing, or software development, will require fluency in mathematics for such job roles. After completing B. Tech or B.Sc the candidate can also opt for higher studies in M.Tech or M.Sc to acquire more knowledge or can specifically do MCA, which will increase the chances of becoming an Information Systems Manager.
Explore Our Software Development Free Courses
5. Computer Hardware Engineer
Starting Salary : Rs. 305,000
Average Salary: Rs. 396,132
Top Spot Expectations : Rs 487,000
Job Growth: 3%
Although a lot of tasks in any computer system are handled by software, the system is a combination of both hardware and software. And in order to keep the other half in working condition, the IT industry requires Computer Hardware Engineers. These techies deal directly with physical components of the system including processors, motherboards, memory chips, and many others.
Notably, once the system is built, it doesn't require that much of H/W alteration, but regular check-ups of the system are necessary for smooth functioning. Hardware Engineers look after the physical health of a system.
Eligibility Criteria:
The candidate has to have PCM in their 10+2, after which they must clear the engineering entrance exam and get their B.Tech degree in computer engineering. To pursue a computer engineering degree from a reputed college, the candidates often have at least two A- level grades in maths and other science subjects. Candidates can also [usue B.Tech Mechanical Engineering or BE Mechanical Engineering to become eligible for the role of a Hardware Engineer.
6. Computer & Information Research Scientist
Job Growth: 11%
Computer and Information Research Scientists are at the forefront of the IT industry. They are responsible for harnessing computer technology for inventing the technologies of the future. Various sectors like business, medical, and many scientific fields, time and again, encounter complex problems. It is considered a lesser competitive IT career as not many people have the academic prowess and persistence the position demands, making it tough to crack.
Computer and Information Research Scientists are responsible for coming up with innovative solutions to handle those problems. A number of these techies work with or for governments or with universities.
Eligibility Criteria:
Candidates must have PCM in their 10+2 to obtain this job role. A bachelor's degree in relevant IT or computer science course is also preferred. While many people bag opportunities with a bachelor's, some also take a step ahead and go for a master's to gain an edge over other candidates. Additional certifications in various programming languages can be another bonus to make job search easier.
7. Big Data Engineer
Starting Salary : Rs. 427,000
Average Salary: Rs. 713,952
Top Spot Expectations : Rs 1,452,000
Job growth: 28%
Data is going to be the costliest asset in the future. However, data is just a raw collection of facts if no conclusion or analysis can be drawn out of it. The main task of any Big Data Engineer is to segregate those data chunks in the form of information packets so that some meaningful information or insights can be generated. This is one of the newly evolved areas in the IT field and is expected to be an industry with the highest salaried employees.
Big Data engineers transform huge amounts of structured, semi-structured, and unstructured data into valuable data. They are also responsible for developing top-tier algorithms, scalable data management systems, and predictive models which can precisely forecast market fluctuations, industry innovations, and other trends. So, an IT career in big data offers great career opportunities.
Eligibility Criteria:
Even if there are not many hardbound requirements to become a big data engineer, most of the chosen candidates for this field are from mathematics, engineering, finance, statistics, or economics background. The ideal candidate must have a bachelor's degree in the aforementioned fields and a master's degree in subjects like data analytics. The candidate also needs to learn a handful of technical skills such as data visualisation, SQL, data mining, etc.
Explore our Popular Software Engineering Courses
8. Software Systems Developer
Starting Salary : Rs. 300,000
Average Salary: Rs 550,000
Top Spot Expectations : Rs. 1,000,000
This section of IT people works with the systems. Their main task is to develop system-level software. Since these experts must develop real-world solutions using technology, there is a vast opportunity for them to explore in fields like medical, military, industrial, and scientific. As a software system developer, one needs to harness the basic principle of computer science. So having a good command over basics can take you a long way in this sector.
Eligibility Criteria:
Besides basic eligibility criteria such as PCM in 10+2 and a bachelor's in tech, these are the eligibility criteria for junior or entry-level jobs. However, some senior-level jobs might also require the candidate to have a master's degree. Apart from that, the candidate should also know the basics of coding languages, database knowledge, debugging, source control, etc.
9. Blockchain Developer
Starting Salary : Rs. 340,000
Average Salary: Rs. 715,101
Top Spot Expectations : Rs. 1,091,000
Job Growth: 517%
Blockchain and cryptocurrencies are overloading the market, especially the financial market, in a way that the invention of computers had done way back in the 70s. This decentralized technology is booming at a rapid pace and there is a huge window of opportunity for freshers to start their careers in this sector. The demands in this sector are unprecedented and are expected to go further up in the near future.
Eligibility Criteria:
A blockchain developer aspirant must have a bachelor's degree in computer science or information security from a reputed college. The candidate also has to have a solid knowledge of data structures, as blockchain requires in-depth knowledge and implementation of data structures. However, there are some exceptions where candidates who are not from computer science backgrounds have become great blockchain developers. Still, for that, the candidate has to have a proven record in the field.
If you are interested to create blockchain applications from scratch, check out upGrad & IIIT-B's PG Diploma in Software Development – Specialization in Blockchain.
10. Software Applications Developer
Starting Salary : Rs. 266,000
Average Salary: Rs. 434,717
Top Spot Expectations : Rs. 1,655,000
There are two major types of software developers: system developers and application developers. As a system developer, one looks after the process of generating solutions. These experts work on embedded computers that are used in our day-to-day electronics like washing machines, refrigerators, cars, etc.
Application developers create computer or mobile applications as per the requirements of the users. Optimizations of apps are a major task for these developers especially when the task undertaken is for any enterprise customer. Applications are generally specific to any business or for carrying out any task.
Software developers are primarily responsible for:
Using different source debuggers and visual development environments to adapt, write, and debug software for client applications.

Document and assess client software and write code to develop applications that stand alone or enhance access to services and servers.
Many IT firms need candidates to hold a bachelor's degree (in information technology, computer programming, or computer science) and industry experience. Typically, software developers work in office settings. Many also work as information technology specialists apart from their software development roles. This ability indicates their versatility in careers in IT.
Eligibility Criteria:
The candidate must have science subjects in their 10+2 level with a minimum of 50% aggregate. Then the candidate must complete their bachelor's degree in computer science, computer engineering, or another such field. The candidates are also preferred to have programming skills and know the fundamentals of HTML, MS, or SQL along with Java and PHP. Performing independent development and creating one's own resume can significantly increase the chances of employment, hence candidates are encouraged to actively participate in real-time projects.
In-Demand Software Development Skills
11. Computer Network Architect
Starting Salary : Rs. 741,000
Average Salary: Rs. 1,814,000
Top Spot Expectations : Rs. 3,871,000
Job Growth: 9%
Communication Network generation, handling, and management is the prime job for any Computer Network Architect (CNA). Be it LAN, MAN or WAN, CNA looks after all such communication channels in a network. Additionally, they also look after the initial planning of the network system as in which network is best suited in an area, organization or locality.
Computer network architects build data communication networks encompassing LANs, WANs, and Intranets. Such networks extend from small connections between the two offices to cutting-edge networking potentials like a cloud infrastructure that benefits multiple customers. Network architects should possess extensive knowledge of an organization's business proposal to design a network that can assist the organisation in fulfilling its goals.
The list of Computer network architects' responsibilities that help them excel in their careers in IT:
Design procedures and layouts for data communication networks.

Convey plans to the management team and clarify why they are in the organization's best interest to follow them.

Implement information security while designing networks.

Upgrade hardware like adaptors or routers, and software like network drivers, as required to support computer networks.
Eligibility Criteria:
Along with basic educational requirements, some organisations might also prefer the candidate to have an MBA in information systems. Candidates should also know about popular programming languages such as Python, Perl, or JSON. Knowledge of automation frameworks such as Ansible and Puppet further strengthens their chances of receiving job opportunities.
12. Information Security Analyst
Starting Salary : Rs. 310,000
Average Salary: Rs. 538,000
Top Stop Expectations : Rs. 941,000
Job Growth: 18%

Network security is the most important responsibility for any organization or a nation. No one wants to have a leaky network when it comes to handling data. Besides, a network needs to be protected from potential threats of attacks and unauthorized access.
The Information Security Analyst is one who looks after all such threats. The experts in one of the highest paying IT jobs laid out the foundation to carry out security checks. They constantly monitor networks and systems for security breaches and potential violations. Encrypting any network is also a primal objective of Information Security Analyst.
Information security analysts ensure the security of their companies' data computer systems against cyberattacks. They deploy protective software, oversee prospective breaches, and tackle any cyberattacks.
Leading employees need information security analysts to ensure the security of their company's data and system.
Usually, Information security analysts require a computer science-related bachelor's degree to advance in their IT career. Certain firms hunt for an MBA professional in information systems. Achieving industry-standard certifications can improve employment prospects for professionals in the IT field.
Eligibility Criteria:
Along with primary eligibility criteria, the candidate should have certifications in ethical hacking or similar information security-related programs. Most companies, even for an entry-level job prefer the candidates to have one to five years of experience in related roles like a system administrator.
13. Computer Systems Analyst
Starting Salary : Rs. 395,000
Average Salary: Rs. 992,000
Top Spot Expectations : Rs. 1,485,000
Job Growth: 18%
It is one of the most sophisticated jobs in the IT sector. And therefore it is arguably the highest paid IT job. As a Computer System Analyst, one looks at the prospects of how an organization can upgrade its existing systems while upholding the existing level of reliability.
These professionals are highly trained and have years of experience. They discuss issues with the management, research new ideas, look out for innovation in the market and combine all these to find a way to adapt new changes in the system. As per speculation, this sector has a huge potential for growth and is one of the best tech careers.
Computer systems analysts study the applications and hardware subset of a company's computer systems. Also, they study how they are used. They closely collaborate with managers to discern business priorities and system specifications. They evaluate the computer systems' efficiency and build techniques to improve IT efficiency. Individuals who choose a career in the IT field as a computer system analyst support implementation, amendment, and debugging of new systems after being installed.
Eligibility Criteria:
Graduates from mathematics may pursue a master's and apply for this role. However, nowadays, the majority of the companies prefer candidates who have an MBA in Information Technology as the job also requires the candidate to have a brief knowledge of business and its different facets.
14. Database Administrator
Starting Salary : Rs. 355,000
Average Salary: Rs. 705,000
Top Stop Expectations : Rs 1,333,000
Job Growth: 11%
For any organization, the database plays a pivotal role in taking decisions and framing policies. As the insights are drawn from data, someone is required to store, organize, and implement data effectively. And that is the exact task of any Database Administrator. The most common form of database that a database administrator needs to handle is financial or customer records. The Database Administrator is basically an inventory manager when it comes to storing data.
Database administrators uphold and defend sensitive information. They offer access to critical datasets for institutions, companies, and government bodies. These professionals consolidate sensitive datasets like purchase histories, financial records, and customer details. They ensure that relevant materials are available to other IT professionals while upholding privacy and information security.
They back up, restore, and troubleshoot system access and database sets. Moreover, they update and integrate old programs to execute the latest technology. Database administrators need a minimum bachelor's degree in computer science or information science for most entry-level positions in the IT field.
Eligibility Criteria:
If the candidate is looking for a senior-level post as a database administrator, they might require a master's degree or equivalent years of working experience in the relevant field. Depending on the size and job roles, some organisations might also prefer post-graduate candidates for entry-level jobs.
15. Network & Computer System Administrators
Average Salary: Rs. 735,423
Job Growth: 8%
In any organization, there is a network of computers and systems that needs to work in tandem to maintain the smooth processing of the whole system. The Network & Computer System Administrators are responsible to set up, maintain, and repair this network so that the firm can conduct business easily and meet its goals. Training subordinates to handle these systems and network operation is another important task of any Network & Computer System Administrator.
Computer networks are significant elements in any IT firm and so the IT field jobs are demanding. Network and computer systems administrators are tasked with every operation of computer networks. They build, install, and support an organization's computer systems containing LANs, WANs, intranets, network segments, and other data communication systems.
The list of Network and computer systems administrators' responsibilities in their IT field jobs:
Identify an organization's system requirements, and install network hardware and software.

Perform necessary upgrades and repairs to the networks.

Ensure the network systems are operating properly.

Preserve computer system and network security.

Assess and optimize the system or network performance.

Train users on the effective usage of hardware and software.

Diagnose and solve problems when an automated monitoring system or alerts about a problem.

Add users to a network, and allocate and update security permissions across the network.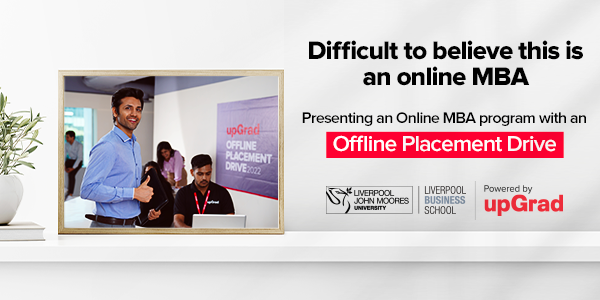 Eligibility Criteria:
Along with basic tech background, diploma courses or certification courses that focus on hardware, computer network, or system administration also assist candidates to make it to their dream organisations. The candidate may also require to write small coding scripts therefore, knowing the fundamentals of Cloud-control APIs and programming languages can be an added bonus.
Read our Popular Articles related to Software Development
Conclusion
Hope this IT jobs list and salary were brief enough to help you understand the different types of IT jobs and salaries. Information Technology is still one of the most sought-after fields when it comes to career prospects and will be in-demand no matter what. Just like any other career, it requires a lot of learning. However, just having a degree is not going to help in your career growth. If you are someone who strives for the highest paying IT jobs, you should keep learning and adding new skills into your arsenal.