Computer Science is a fast-evolving domain that is now an integral part of our modern world. In fact, Computer Science and computing/software technologies touch almost every aspect of our lives – from the devices we use daily to the cars we drive and technology companies use for business operations. Needless to say, the field is highly promising and lucrative for aspirants who wish to bag jobs that guarantee job satisfaction and hefty salary packages.
If you can visualize yourself designing and developing innovative software tools, frameworks, and systems and if you hold a knack for problem-solving, Computer Science is the ideal career option for you.
You can also check out our free courses offered by upGrad in Management, Data Science, Machine Learning, Digital Marketing, and Technology.
Due to the fact that computer science has become one of those subjects that covers a broad spectrum of industries, making a list of computer jobs and salaries for all of them is nearly impossible. However, there are some categories of computer science jobs that pay significantly high and have lucrative future prospects.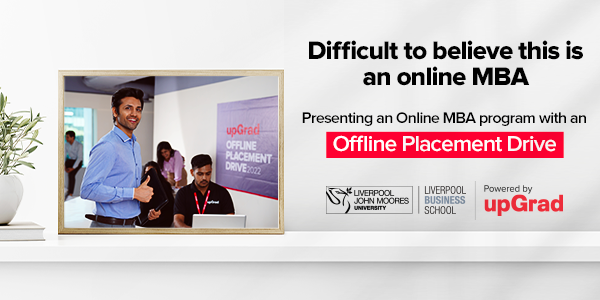 Therefore, In this article, we'll take a look at the ten highest paying jobs in Computer Science along with their corresponding salary packages. So, without further ado, let's dive straight into it!
Benefits of studying Computer Science
The realm of B. Tech Computer Science has consistently stood out as a sought-after educational pursuit for aspiring youth. This field is subdivided into various specialisations, consequently offering diverse career avenues for graduates with a B. Tech degree in computer science. Encompassing a comprehensive span of four years, the Bachelor of Technology in Computer Science and Engineering equips students with a profound blend of practical and theoretical comprehension in the domains of computer hardware and software.
Why is Computer Science in Demand?
The B. Tech program in Computer Science and Engineering is a specialised course tailored to nurture individuals who can dissect intricate engineering challenges and devise solutions using computer science principles. This program introduces the application of scientific methodologies in addressing real-world business dilemmas, particularly those related to vast volumes of company data. As such, the program's primary aim is to cultivate computer engineer's adept at harnessing data to enhance information and value within business contexts.
This program adopts a project-based approach to learning, allowing candidates to cultivate proficiencies across an extensive spectrum of domains, including natural language processing, machine learning, data analysis, Internet of Things, software engineering, social networks, client-server applications, cloud computing, and wireless sensor networks. Moreover, the B. Tech Computer Science curriculum encompasses an array of subjects spanning digital logic, computer organisation, communication skills, operating systems, compiler design, object-oriented systems, data management systems, databases, business process logic, software computing, and artificial intelligence.
The foremost advantage of pursuing this computer science program is the comprehensive skill set and holistic understanding it equips students with, empowering them to navigate the multifaceted landscapes of technology, data, and business innovation. It also paves way for highest paying jobs in computer science field in India.
Easier to find a job
Individuals holding a degree in computer science are presented with many high salary jobs in computer field across various sectors, assuming diverse roles to fulfil an array of tasks. The realm of the IT department remains far from oversaturated, consistently exhibiting strong demand for proficient IT specialists. Graduates in Computer Science are sought-after candidates for positions such as software engineers, hardware engineers, application or web developers, system architects, project engineers, network engineers, software testers, and various other roles.
2. It allows you to change the world
The computer proficiency he gained during his college years equips him to craft applications and software that can reshape the world. Applications like PayPal and Uber have already catalysed transformative shifts in countless individuals' lives. You, too, can contribute to the league of visionaries spearheading revolutions and driving innovations that propel humanity ahead. All that's required is the fusion of your ingenious concepts with your computer aptitude to forge something novel.
3. Acquire powerful and extremely useful skills
Enrolling in computer science studies expands your perspectives and highest paying jobs in computer science field in India. It furnishes you with competencies that render you a sought-after asset in the eyes of numerous companies and empower you to code your path towards producing remarkable achievements—something that many cannot accomplish. Acquire knowledge and proficiencies that hold the potential to fuel innovative creations beyond the capabilities of most. Garner insights and skills that have relevance for the future, enabling you to streamline processes, expedite operations, and address many challenges with efficacy.
4. High Income
Computer scientists are some of the most lucratively compensated professionals globally, attributed to their proficiency in ensuring companies stay abreast of evolving technologies. Given the scarcity of skilled experts, particularly in domains like computer defence and artificial intelligence, many captivating highest paying jobs after Btech CSE arise. Moreover, with the rapid progression of data technology, robotics, and machine learning, the demand for computer engineers has surged significantly recently. Each of these roles emblematic of the 21st century carries substantial remuneration, boasting an average annual salary of INR 6,20,244 in India.
Now the question is which cse specialization has highest salary? So, to know this let's read this post till end.
Top 10 Highest Paying Jobs in Computer Science
1. Principal Software Engineer
Principal Software Engineers are the leading executives who supervise and manage all the technical aspects and functions of a company. They are principal software architects whose primary responsibility is to scale projects efficiently while maximizing performance and productivity and minimizing costs. Even for a fresher, this job title offers a CSE highest package in India.
Check out Full Stack Development Bootcamp from upGrad.
They oversee the work and performance of the involved teams, coordinate strategies, and evaluate systems/networks to ensure that company resources and technology tools are optimally utilized and all workflows are functioning smoothly. Principal Software Engineers also make sure that business operations, project requirements, and development processes are aligned with compliance standards and company regulations.
Salary:
The average annual salary of Principal Software Engineers in India is ₹2,346,700 LPA.
In spite of the high salary that it offers, getting a job in this role is not as difficult as one may think. As per the reports on Linkedin, there are 12000+ Principal Software Engineer Jobs in India, amongst which almost 400+ are new job adverts (September 2022).
Check out our Java Bootcamp designed to upskill working professionals.
2. Software Architect
Software Architects design, coordinate, and supervise technical standards (coding, tools, frameworks, and systems) in a company. They design and build software systems and applications specifically tailored for client needs and preferences such as web services, user interfaces, coding programs, databases, and desktop applications. This job is surely one of those that pays CS highest salary in India.
They plan, monitor, and schedule software deliverables, evaluate software and system issues and use the latest tools and technologies to develop functional solutions for user interfaces. Software Architects manage all stages of software development by cultivating work relationships with Product Managers, Software Engineers, and Marketing experts.
Salary:
The average annual salary of Software Engineers in India is ₹2,135,024 LPA.
Check out Cybersecurity course to upskill yourself and gain an edge.
3. Computer Scientist
Computer Scientists build and maintain computer-based tools to enhance and boost a company's business operations and productivity. They conduct thorough research on different technological fields like AI, VR, and Robotics. They perform experimentation and modeling to improve the performance of existing computer systems and software tools.
Typically, Computer Scientists work with IT experts like Software Developers, Electrical Engineers, etc., to develop new software/hardware and computing techniques. They spend a significant amount of their time solving complex computing problems.
Salary:
The average annual salary of Computer Scientists in India is ₹1,749,672 LPA.
4. IT Project Manager
IT Project Managers plan, organize and integrate cross-functional projects that are big in size and scope. They coordinate the work of IT experts and administrative employees, delivery of beta and production releases, creating and maintaining IT project plans (outline tasks, milestones, resource allocation, etc.), assist technical teams in design and development functions, and manage internal issues.
IT Project Managers essentially have a client-facing role, and hence, they hold regular meetings with clients to discuss project needs, progress, and solutions.
Salary:
The average annual salary of IT Project Managers in India is ₹1,511,574 LPA.
5. Site Reliability Engineer
Site Reliability Engineers (SREs) are responsible for maintaining user-side services and production systems functioning smoothly. They work closely with IT development and operations teams to perform a host of tasks, like building and implementing services (modifying production code, monitoring adjustments, etc.) to enhance the productivity of IT and operations teams, developing tools for incident management, fix support escalation issues, and leverage automation tools for improving collaborative response in real-time.
Salary:
The average annual salary of Site Reliability Engineers in India is ₹1,192,691 LPA.
6. Data Engineer
Data Engineers develop, test, and maintain large-scale processing systems and databases. They design technical solutions to enhance data usage within an organization. Usually, they deal with large volumes of complex data (structured and unstructured).
They clean, manipulate, and maintain business data stored in operational and analytical databases. One of their main duties is to understand the company's data and database requirements and offer technological recommendations accordingly. For this, they work closely with Software Engineers and Data Warehouse Engineers.
Salary:
The national average salary of Data Engineers in India Rs. 826,959 LPA.
7. IT Security Consultant
An IT Security Consultant chiefly works with computer networks and the technological resources of a company. They are responsible for maintaining data security, conduct timely audits across departments that handle business data, and identify vulnerable areas in the data flow & storage and implement befitting solutions.
To do so, they determine the rules of data usage in the company – how, when, and which teams can access data. Also, IT Security Consultants design and implement hardware and software protocols to secure the company assets from potential threats and intrusion.
Salary:
The average annual salary of IT Security Consultants in India is ₹718,173 LPA.
8. DevOps Engineer
DevOps Engineers develop and maintain website platforms and cloud infrastructure of an organization. Their primary duty is to create, test, and maintain the company infrastructure, tools, and systems to facilitate speedy development and deployment of software products.
They perform system administration and collaborate with Software Developers to identify and fix issues as and when needed. Also, they try to devise ways to automation and enhance development and deployment processes. DevOps Engineers do the needful to protect systems against cybersecurity threats and attacks.
Salary:
The average annual salary of DevOps Engineers in India is ₹6,89,961 LPA-₹16,00,000LPA.
9. Systems Analyst
System Analysts implement, maintain, and support IT and information systems to meet the changing and scaling needs of organizations as they expand (grow). They analyze system problems and design specific tests, specifications, and requirements for the same.
They confer with clients to define application requirements and challenges, evaluate and develop alternative workflow solutions to increase system efficiency, troubleshoot technical problems, design risk mitigation plans, create system guidelines and manuals, and conduct regular system analysis and reviews to identify areas of improvement.
Salary:
The average annual salary of bsc computer science salary of Systems Analysts in India is ₹647,537 LPA.
10. Cybersecurity Engineer
As the name suggests, Cybersecurity Engineers focus on protecting a company's computer and networking systems from cybercriminals and cyber-attacks. They analyze security logs and network flows, implement correlation rules, manage security incidents, check IT security systems, and stay on the lookout for potential threats and vulnerabilities.
They draft and document detailed monitoring reports and propose solutions to enhance the security of computer and network systems. Cybersecurity Engineers play a pivotal role in projects that deal with sensitive business/customer data.
Salary:
The national average salary for Cybersecurity Engineers in India is ₹7,17,971 LPA.
Factors that affect CSE highest package in India:
Being a computer science engineer already makes you privileged as the demand curve of this industry has always been on the positive side and will remain to be so, which is the reason why computer science engineers are able to secure high-paying salaries comparatively easily. However, For candidates for CS highest salary in India might not be uniform across the nation. The reasons why the highest salary of computer engineer in India is variable is based on factors like job role, company, years of experience, technical knowledge and expertise, type of the project, company location, additional soft skills, and so forth.
Below we will elaborate on how each of these factors carves out the path to achieving the computer science jobs salary in India.
Job Roles:
It is evident from the prior section, where we discussed the list of computer jobs and salaries, that there is a variation in pay amongst all of those. Based on the job role one chooses, their pay gets decided. Job roles like principal software engineer and software architect pay significantly higher than roles like IT security consultant or cybersecurity engineer. Therefore, if you still have not grown any particular interest in any of the job roles, then you can try and explore the highest-paying jobs first.
Going through the roles, responsibilities and required skills for each of the jobs can be a good point to start your assessment.
Company:
The highest salary of bsc computer science salary in India greatly depends on the company one chooses to work with, as every company in India has different pay scales be it for entry-level or higher positions. Product-based companies tend to pay better compared to the ones that provide services.
Some of the companies that offer bsc computer science jobs and salaries in India will include Tower Research, WorldQuant, Flipkart, Zomato, D.E Shaw, Google, Amazon, Oracle, Walmart, JP Morgan, Morgan Stanly, Visa, Intuit, Citrix, Sapient, Apple, Myntra, Paytm, LinkedIn, Microsoft, PayPal, Samsung, Myntra and so forth.
Years of experience:
The number of relevant years of working experience is a great factor in India for determining a candidate's pay, be it computer science jobs or any other field. The higher your number of experiences is, the higher the chances of you getting a great deal. Even in the case of the highest paying jobs, the situation is the same. Below you can see that as per the reports of Payscale, a candidate with 1 to 4 years of experience earns an average of INR 10 lakhs per annum for the role of a principal software engineer. Whereas the number doubles when the person has an experience between 5 to 9 years.
Technical Skills and Expertise:
Amongst the most important factors that impact the salary of a computer science engineer is their technical skills. This factor alone influences the job roles one will select or the companies they will be placed into. Therefore, it is needless to say that to get the CS highest salary in India or perhaps anywhere around the world, your knowledge and skillsets have to be at the top of the game.
You need to research the skills that are valued more, such as a full-stack developer is more valuable than an individual front-end or back-end developer. If you are aiming for a particular role, look into the technical skills it demands and ace them. The same goes for the company of your dreams. Look for the database or architect they use, developments they do, tools and languages they work with, and start learning them.
Project Type:
Your payment will also get influenced by the factor which clients your company works with. If your company works with larger clients who require the latest kind of technology, then the charges will be higher, which will also directly impact your salary structure. As to perform those difficult tasks, the company would gladly pay a handsome salary to a skillful employee.
Work Location:
Even after the concept of remote working, however absurd it may sound, it is undeniable that the location you work in plays a significant role in your salary. The primary reason behind it is purchasing power parity (PPP). This concept of economy is more noticeable when comparing two different countries. However, it can also be present amongst two different states in the same country or even within two cities in the same state.
Hence, the average salary per month is highly influenced by the location you are working in or, in the case of remote working, where your working station is.
Soft Skills:
Having soft skills might not seem that important to many, but it impacts your future prospects passively, if not directly. Especially if you are a fresher and applying for your first job, having good communication skills can help you create a concrete first impression which can then impact your chances of getting along with colleagues and bosses, getting promotions, etc.
Apart from that, soft skills like problem-solving and critical thinking are something that has very high values. Some companies even mention these soft skills in their job adverts. Having a fine balance of both technical skills and soft skills will surely help you get the highest salary of computer engineer in India.
Computer Science Courses to Watch out For in 2023!
As we mentioned earlier, Computer Science is an evergreen field with high industry demand. Thus, earning a professional degree or certification in Computer Science will make you a valuable asset for organizations, particularly in the IT field. The best and proven pathway to earning a Computer Science degree is to enroll in certification programs that help you gain a deep understanding of theories and emerging technologies.
Once you possess the requisite skills and knowledge, you can develop innovative solutions to address present business and life challenges along with highest paid jobs in computer science in India.
Here are some of the best Computer Science courses that you should consider:
This is a complete 3-year bachelor's course on Computer Applications offered by upGrad in partnership with Chandigarh University. The course will teach you how to understand and apply Computer Applications principles, concepts, and methods in different business scenarios, analyze real-world problems using the latest tools and techniques, work with a wide range of platforms, environments, styles, tools, and technologies for designing, developing, testing, and deploying software apps. Also, you will learn how to create innovative software solutions suited for the Indian software market.
This is a two-year master's course on Computer Applications that offers two specializations tracks – Artificial Intelligence & Machine Learning and Cloud Computing. It is perfect for anyone who wants to land a job in the IT and government sector. The course takes a case-based learning approach with live interactions and coaching sessions. You will learn from seasoned subject matter experts and instructors from the comfort of your home!
This is a 19-month master's program in Computer Science delivered by upGrad in association with IIIT Bangalore and Liverpool John Moores University. You can choose from six specializations – Full Stack Development, Blockchain Development, Big Data, Cloud Computing, DevOps, and Cybersecurity. Covering over 500+ hours of learning and over 30 projects, the course aims to help learners understand computing systems, advanced programming, and research methodologies.
Students must also write a thesis to attain the certification. On course completion, you'll be eligible for roles like Software Developer/Engineer, Full Stack Developer, Blockchain Developer, Cloud Architect, Cybersecurity Engineer, DevOps Engineer, and Big Data Engineer, to name a few.
Another 13-month course, this Full-Stack Development diploma will make you competent in developing scalable websites, backend APIs, and interactive Web UIs. It covers relevant matters like data structures and algorithms, OOP, software engineering, user interfaces, frontend development, backend development, and software architecture & deployment.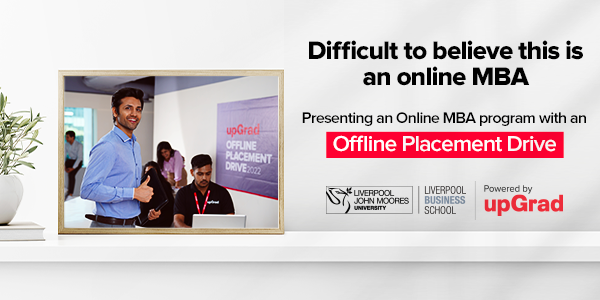 Plus, you get to work with over 15 programming languages and tools on real-world projects and assignments. This certification is perfect for profiles like Full-Stack Developer, UI Developer, Backend Developer, and Frontend Developer.
Conclusion
Now that we've informed you about the highest paying jobs in Computer Science and the best Computer Science courses, are you ready to become a Computer Science expert?
We provide the finest courses from top universities like Liverpool John Moores University, Master in Computer Science, PG Diploma in Full-Stack Software Development, PG Diploma in Software Development – Blockchain, PG Diploma in Software Development – Blockchain with assured job opportunities. Placement Track in Full Stack Development, Duke CE with 15+ Case Studies, and 1500+ students enrolled.