Blockchain is undoubtedly one of the fastest-growing tech skills in the world. Although blockchain tech initially found popularity in the BFSI sector, it is not limited to a single industry anymore. It has expanded its reach to numerous industries beyond the banking and financial services sector, including retail, eCommerce, healthcare, real estate, gaming, supply chain & logistics, to name a few.
Learn online software courses from the World's top Universities. Earn Executive PG Programs, Advanced Certificate Programs or Masters Programs to fast-track your career.
What is Blockchain?
As the name suggests, Blockchain literally means a chain of blocks that can store any form of information (date, time, location, etc.) of digital transactions. It is a public, decentralized, and distributed ledger used to store and record digital transactions in a peer-to-peer network.
Since it is decentralized, there's no single authority managing or handling a blockchain network. Instead, it is managed and validated by all the participants in a network. This feature makes it nearly impossible for any third party or outsider to hack into a blockchain and tamper with the data stored in it. Learn more about the functionality of blockchain technology.
What makes Blockchain a compelling technology?
There are several reasons why Blockchain has spiraled its way to the top tech trends in teh market right now:
1. It is highly secure and immutable – Cyberattacks and cybercrimes have skyrocketed in the last decade, making data a vulnerable asset for both businesses and customers. However, a blockchain helps solve this problem since storing and validating data in a blockchain is highly complex and protected via cryptography. Thus, it is immutable and tamper-proof.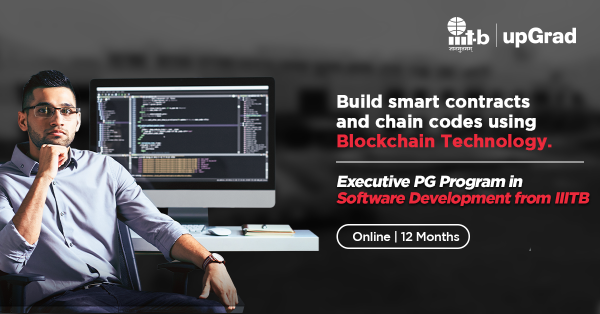 2. It is transparent – Since Blockchain is a public ledger, anyone can view the data stored in a blockchain. All the parties can access and view the same information. Each participant in a blockchain network can access an individual copy of the Blockchain protected by a unique cryptographic key. Also, this information is spread across a vast network, which makes it difficult to manipulate it. Anyone wishing to make even a minute change in one block's records will need to modify each copy of the blockchain network.
3. It facilitates speedy transactions – With Blockchain, you can instantly send and receive any kind of transaction, be it financial or sharing data over a network. A blockchain officially has no downtime whatsoever.
4. It increases financial efficiency – As mentioned before, transactions in a blockchain occur without third party involvement. All transactions take place according to the agreed-upon sanctions of the parties involved. Since Blockchain eliminates the concept of intermediaries, the transactions are smooth, private, and cost-efficient.
5. It eliminates the possibility of fraud – Being an open-source ledger, all transactions in a blockchain are visible to all peers. Hence, the network participants can quickly identify if anyone tries to manipulate or violate the data and if any fraudulent actions occur.
Read: How to make a successful career in blockchain?
Industries Using Blockchain
Here are five industries that are already leveraging Blockchain:
1. Healthcare 
Healthcare institutions have to handle and manage large volumes of sensitive medical and patient data. Usually, this information is stored in a central repository making it an easy target for hackers. However, healthcare providers are now storing medical data across a decentralized and distributed network with blockchain tech. This increases privacy and keeps sensitive data safe from any violations.
2. Pharmaceuticals
Pharma companies use blockchain tech to take the track-and-trace serialization process to the next level by enhancing real-time supply chain transparency and eliminating erroneous data. By making the process seamless and transparent, pharma companies can minimize costs and improve system security.
3. Food industry
Food supply companies are using Blockchain to enhance and regulate food safety. By incorporating blockchain technology in the food supply chain, all food suppliers, processors, regulators, vendors, retailers, and customers can access the information about the origin and sourcing of food items. All the transactions are transparent. Blockchain not only ensures that food items are sourced ethically and legally, but it also helps companies to trace contaminated foods, allowing them to eliminate them from their inventory.
4. Asset management
Blockchain is fast becoming an integral part of asset management, especially for managing tangible/intangible and complex assets like real estate. Typically, these assets are constrained by determining factors like liquidity and investment size. Thanks to Blockchain, asset management firms can easily tokenize, section, and distribute the assets securely with minimal friction and management costs.
5. Capital markets
The modern capital market is regulated by stringent laws, rules, and risks. One of the most compelling risks involved in capital markets is high operational costs, which hinders companies' profit margin and harms potential customers by raising the entry bar. Blockchain can solve this challenge by optimizing the back-end operation costs via a permissioned, immutable, and single shared ledger accessible to the capital market stakeholders.
Thanks to the security and transparency that it offers, Blockchain is making its way into many industries. This is further pushing the demand for blockchain experts across different sectors. 
Learn Blockchain for free: The upGrad advantage
According to LinkedIn, Blockchain is one of the top skills for professionals worldwide in 2022. After all, Blockchain's ability to store, validate, authorize, and share data securely over the Internet makes it the perfect tool for sensitive digital transitions.
If you want to make the most of this emerging opportunity, now's the time to enroll in a blockchain online course. The best thing about online learning is that it offers you the flexibility to learn and progress as per your convenience and set schedule. 
upGrad's free blockchain course is the perfect choice for you if you're looking to expand your skillset for free. This introductory course on blockchain tech is a two-week course, during which you'll learn all the basics of blockchain technology.
You'll be trained by qualified instructors and industry experts who'll not only impart theoretical knowledge but also guide you on how to use your newly gained knowledge for real-world scenarios. Like any other upGrad course, this free blockchain course comes with live lectures, top-notch learning material, and a certificate of completion.
The course includes two modules:
1. Blockchain Basics
The first module will introduce you to Blockchain and cryptography's fundamental concepts, such as PKI, Digital Signatures, Smart Contracts, etc. You will learn their use cases and also how these cutting-edge methods act as alternatives to the existing legacy systems.
2. Blockchain Features
This module will teach you all about the global use-cases of Blockchain. It will mainly focus on Bitcoin's network architecture, Smart Contract development, and their basic features.
 Learning blockchain skills can be a massive boost for your career and increase your market value. As an increasing number of companies experiment with blockchain tech, new and exciting positions in this field are opening up.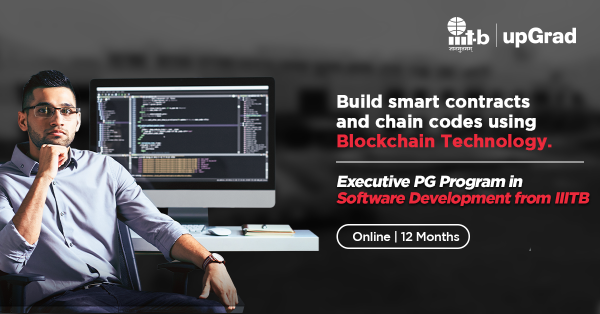 Also Read: Blockchain Project Ideas & Topics
How to Start
To join our machine learning online course free, follow these simple steps:
Choose the course you want to join
Register
All the courses present on our upStart page are available for free and don't require any monetary investment. These courses help you kickstart your learning journey and get acquainted with the fundamentals of such complicated subjects.
If you have any questions or suggestions, please let us know through the comments. We'd love to hear from you.
If you're intrigued by reading this article and want to start your Blockchain career, you can visit upGrad. Check out IIIT-B & upGrad's Advanced Certificate Programme in Blockchain to learn building smart contracts and chain codes. The course will surely help you understand Blockchain's basics and its future in marketing strategy. 
The best time to learn is now!