Artificial intelligence and machine learning are the new drivers of innovation. Tasks that can essentially be done by humans are now done by smart machines with great accuracy. They have the skills to learn new models, solve various problems, make accurate decisions on the basis of their data, and produce an outcome that is very similar to that of a human. Machines can communicate with each other, and transfer millions of data in a short time span. As Artificial Intelligence evolves, machines will have the skills to better themselves through experience, without any human intervention.
About Free Artificial Intelligence Courses
Artificial Intelligence courses along with Machine learning courses involve programming languages, computer science, python code, data science, psychology, neurology, machine learning with python, and much more. Introductory classes on Artificial Intelligence will help you get the basic knowledge of various components that are crucial in this field while creating ample room for your personal research and developments. Practical experiments are also initiated with the artificial intelligence programming of intelligent agents such as logic-reasoning problems, algorithm-centric games, etc. 
Examples of Artificial Intelligence learning include facial recognition in smartphones, drones, global language translators, self-driving cars, etc. 
Another important keynote is to go through courses of data science, machine learning, deep learning, python code, and robotics, which helps in the better understanding and better functioning of artificial intelligence. Learning basics of how machines are operated, being able to differentiate between 2D and 3D spatial relationships, how to function robotic arms, and strategizing the overall AI systems.
Educating yourself on machine learning is a crucial step to mastering artificial intelligence. You need to explore separate learning of analyzing models, computer vision, data clustering, problem-solving, reinforcements of data, machine learning algorithms, facial recognition, speech recognition, data mining, and lastly sequential models for data in a fixed order. To learn data analysis, you need to learn Python, R, Java, etc., which are usually included in the introductory classes.
Learn artificial intelligence courses online from the World's top Universities – Masters, Executive Post Graduate Programs, and Advanced Certificate Program in ML & AI to fast-track your career.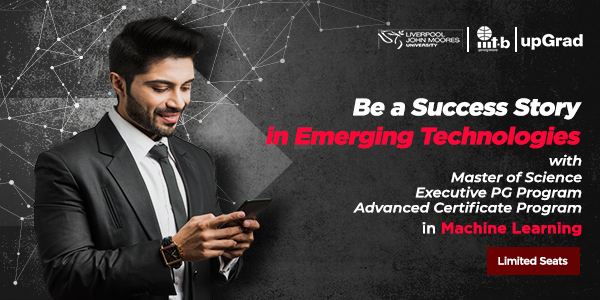 Artificial Intelligence courses also teach learners the following concepts:
Artificial Intelligence architecture

Educating learners to work with A3C

Advanced and controlled, artificial intelligence models

Knowledge of self-driving cars, like Tesla

Artificial Intelligence test executions on game performances

Functions of Machine learning
Types of Artificial Intelligence
Artificial Intelligence course online free with certificate offers knowledge on three subfields of artificial intelligence. They are as follows:
1. Artificial Intelligence
As we all know by now, artificial intelligence focuses on building smart machines that can deliver solutions to real-world problems.
2. Machine Learning 
This is the study of algorithms that allows customized experiences for every individual based on its data and execution. The term 'Machine Learning' was coined by Arthur Samuel who was a pioneer in artificial intelligence (AI). He describes it as a "Field of study that gives computers the ability to learn without being explicitly programmed". ML powers numerous applications that we use in our daily life, including .
3. Deep Learning
Deep Learning can be called a subfield of machine learning. In order to achieve efficient machine learning, machines need to learn different layers and sublayers of data. The depth of this model is expressed by the number of layers in the data. For example, facial recognition in smartphones contains 7 layers of data. In this phase of data learning, learning is done through a neural network. A neural network is a constructed design in which layers are stacked up on each other to form patterns of learning.
learning is done through a neural network. A neural network is a constructed design in which layers are stacked up on each other to form patterns of learning.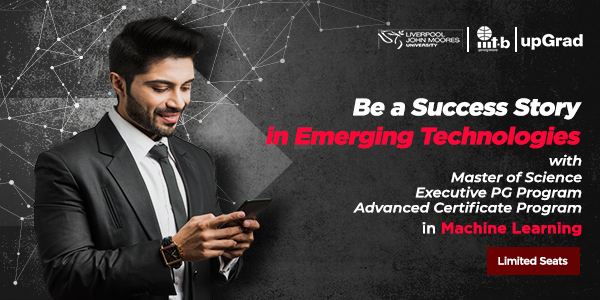 Where is Artificial Intelligence used? 
There are various uses of artificial intelligence. They are as follows:
Artificial intelligence is used in places where the projects are repetitive and mundane. Since artificial intelligence is high-level machines, they never exhaust and the workload is quite reduced. Also, it should be noted that the huge amount of tasks does not ruin its performance; therefore artificial intelligence is used in such areas.

Free AI courses

help in improved learning. 
Rather than discarding a concept or a product entirely, artificial intelligence allows chances of improvement so that minimal wastage is done. Improving an existing product is always a better idea than building one from scratch. 
Traditional rules that were applied in information learning or data execution are not followed in artificial intelligence. It makes its judgment based on contemporary and innovative times.

An example of artificial intelligence can be the Facebook tagging system. Earlier, while uploading a picture on Facebook, accounts had to be tagged manually. However now, artificial intelligence allows you to tag by choosing from accounts it has already suggested to you.
Best Artificial Intelligence Online Course with Certification picked out for you!
upGrad offers you a great helping hand. Online Master of Science in Machine Learning & AI by Liverpool John Moores University is one of the best options. It is a 20-month course, with 25+ Mentorship Sessions from Industry Experts. It offers you 12+ industry projects & assignments and you have to choose 6 options out of 10 Capstone Projects.
Program Highlights:
Eligibility- 50% (or equivalent) Bachelor's Degree preferably in a Mathematical/Statistical background. 1 year of work experience in programming/analytics is recommended.

LJMU Supervisor for guidance on Research & Dissertation

Finance: Starts at $208.31/month

Recommended 15 hrs/week

WES (World Education Services) Recognised
Our AI & ML Programs in US
Sign up with upGrad for more information on online artificial intelligence learning courses.
Conclusion
Artificial Intelligence is the future of the modern world. Today, it's a billion-dollar industry that's progressing rapidly as we speak. With AI, there's still so much to unearth. As companies and organizations globally are investing in AI, the demand for qualified AI experts is on the rise. If you wish to capitalize on this opportunity, free artificial intelligence courses is the way to go!
What programming languages are used in Artificial Intelligence?
One of the most popular modular programming languages used in artificial intelligence is Python. Due to its ease of use, simplicity, and predictable coding analysis, it is highly used. Others include: Java: Companies that use Java include Instagram, Amazon, Google Netflix, Uber, Spotify, Airbnb, etc. C++: Companies that use C++ include Accenture, Twitch, Google, Telegram, Walmart, Lyft, etc. R: Companies that use R include Facebook, Twitter, Airbnb, Google, Microsoft, Uber, and other spheres in pharmaceuticals, education, telecom, finance, etc. Prolog: Companies that use Prolog include IBM Watson and a few NLP applications. Lisp: Companies that use Lisp include Amazon, eBay, Facebook, Walmart, etc. Haskell: Companies that use Haskell include Twitter, Microsoft, AT&T, NVIDIA. Wolfram: It is used by Apple's Siri to solve computational equations. Smalltalk: Companies that use Smalltalk include Broadcom, Infobip, CrowdStrike, Scopely, etc. Rust: Companies that use Rust include Postmates, Dropbox, Mozilla, NPM, Braintree, etc.
What are the differences between strong Artificial Intelligence programming and weak Artificial Intelligence programming?
Strong Artificial Intelligence indicates a better imitation of human intelligence in performance and execution. It uses methods of clustering and association to solve matters. Weak Artificial Intelligence means weaker ability in performance. Such AI programs cannot handle complex questions and only answer certain characteristics. Examples include Siri and Alexa. It is a good option for executing simpler tasks since it does not use high intelligence.
What are the careers in Artificial Intelligence Courses?
Career scopes in Artificial Intelligence courses include: Machine Learning Engineer Big Data & AI Architect Big Data Scientist Artificial Intelligence Engineer Research Engineer - Artificial Intelligence Data and AI Consultant Robotics Professional Software Engineer IoT Architect Business Intelligence Developer Machine Learning Engineer Machine Learning Architect Machine Learning Experts Deep Learning Experts Software Engineers
Prepare for a Career of the Future