What is the one thing common among Tata Salt, Lux, Maggi, and Dairy Milk? They are all reputed brands. But then, these brands did not become a household name overnight – they rose to fame because of the meticulous and well-planned strategies put forth by the brand managers.
Brand managers are responsible for the overall performance of a brand. They hold one of the most critical positions within a company. Naturally, you can guess, when their job is so important, it also pays well. This article throws light on the average brand manager salary in India and what factors affect the same. We'll also discuss how you can bag this lucrative role.
So, without further ado, let's get started!
Who is a Brand Manager?
A brand manager is a marketing professional specializing in growing and developing a brand. Brand Managers ensure that the hype of a particular brand stays intact. They introduce various strategies to provide the same. Some of the many roles and responsibilities of a brand manager are as follows: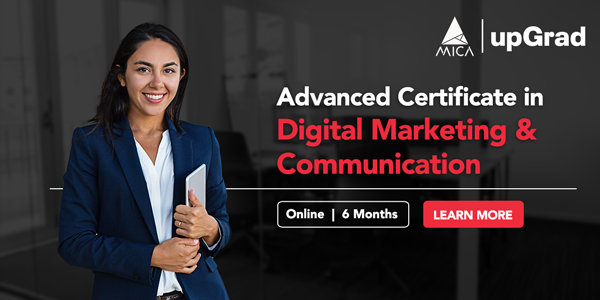 They work to make sure that the brand is recognizable and consistent.

They reach the target audience, which generates more leads, and that, in turn, creates more sales for the brand.

They implement strategies to expand the brand and conduct market research.

They initiate marketing campaigns.

They maintain brand guidelines.

They build brand loyalty and develop customer relations with the brand.

They are instrumental in crafting the brand's reputation and building customer loyalty.
Growth of Brand Managers in India
There is no denying that over the last few decades or so, there has been an increased demand for brand managers and brand strategists in India. With the expansion of the economy, various international and domestic brands are emerging. This has increased the demand for proficient professionals to manage the brands and come up with strategies for the same. Moreover, the onset of e-commerce and social media has further cemented the place of brand managers. The boost in growth for brand managers in India is now outpacing the growth in other professions, which is a blessing for marketing zealots.
What is the Average Brand Manager Salary in India?
The average brand manager's salary in India is INR 9.7 lakh per annum, including shared profits, bonuses, and commissions. Pay in this field ranges from INR 3.84 lakh per annum to INR 30 lakh per annum, depending on several factors such as location, skills, and experience.
India is among the largest and most competitive markets in the world. For example, the Indian appliance and consumer electronics market alone is expected to reach INR 3.15 trillion in 2022, with a growth rate of 9% CAGR. Due to its population, most of which is in the middle class, it has become one of the top markets for brands to explore.
Companies are actively working all the time to increase their market share and get ahead of their competition. According to Statista, there were more than 1.26 million registered companies in India in September 2022. Indeed, there's a lot of competition in the Indian market. Thus, companies look for brand managers and their teams to help them make a breakthrough in this competitive industry.
As the pandemic subsides, the demand for marketing professionals such as brand managers will increase exponentially because every company would want to increase their market share and revenue. This is a prominent reason why the average brand manager salary in India is significantly high, and you can expect it to increase further in the coming years.
What Does a Brand Manager Do?
Brand managers are specialised marketing experts responsible for one or more branded trademarks associated with or owned by a company. Brand managers have to control and manage how people perceive that particular brand. They are responsible for ensuring that people perceive their brand positively, which helps them drive sales and increase revenue.
They are responsible for the overall image of a product or person. This means they have to research the market to figure out where their brand fits in, develop advertising and marketing strategies, manage promotion budgets, oversee design and layout creation for advertising concepts, and oversee promotional activities to ensure everything goes smoothly.
Brand managers usually work with the business stakeholders and leaders, which is why you must have effective relationship management and storytelling skills. You'll have to share your branding and promotion strategies with the stakeholders and define the brand to them in a clear and lucid language.
Brand managers usually work with an entire marketing department, so they must also have good leadership skills. They have to enlist marketing research to understand consumer attitudes regarding their (and their competitors') brands.
A brand manager's additional tasks include setting objectives, strategies and targets for different marketing components; train and coach assistant brand managers, and lead consumer communications with advertising.
They are at the forefront of a brand's marketing efforts and take responsibility for its generated results. It is one of the most valuable jobs in an organisation which is why companies look for highly experienced and qualified professionals for this role.
Who Should Become a Brand Manager?
As lucrative as it might sound, being a brand manager requires an individual to possess a set of natural and acquired talents. A successful brand manager should command strong marketing and communication skills. They should think out of the box and have a passion for branding to understand customer behavior deeply. Successful brand managers have leadership qualities. They can collaborate with various cross-functional teams to implement marketing campaigns. A brand manager worth their money would become one with the brand. If you are ready to become a dedicated professional who is devoted to structuring and enhancing the brand's identity, then this profession is for you!
upGrad's Exclusive Digital Marketing Webinar for you –
How Marketers can enable Sales for Success?
Factors Affecting the Average Brand Manager Salary in India
Your brand manager salary in India would depend on a lot of factors. It's crucial to be familiar with these factors to figure out how much you should expect to earn from this profession and how you can enhance your income.
The four most prominent factors that affect your brand manager salary in India are:
Skills

Experience

Employer

Location
How do these factors affect your salary? The following points will explore these in detail:
1. Skills
What skills you have, determine your pay significantly. Brand managers with specific skills earn substantially higher salaries. The most valuable skill in Strategic Marketing as brand managers with this skill make 27% more than the average.
Other skills that offer you higher salaries are:
Marketing Management (26% more than the average)

Product Marketing (21% more than the average)

Project Management (1% more than the average)
Also, some skills are more popular than others. You should know which skills are more prevalent in your industry to stay updated with industry trends.
Some of the most popular skills among brand managers in India are Product Marketing, Marketing Communications, Marketing Management, and Strategic Marketing.
Out of all the factors that affect your brand manager salary in India, the most crucial one is the number of skills you have. It's the most important one because you have the most control over this factor. You may not have total control over which company you work for, but you can certainly control how many in-demand skills you have.
2. Experience
Your industry experience will undoubtedly play a huge role in determining your pay as a brand manager. Your income in this field increases according to the amount of experience you gain.
New brand managers with little to no experience earn 6% less than the industry average, while mid-career brand managers in India make 25% more than the industry average. The average pay of late-career brand managers is 82% more than the industry average. Hence, having more experience certainly pays off in this industry.
An entry-level brand manager with less than a year's experience earns an average compensation of INR 9.16 lakh per annum, including bonuses, overtime pay, and commission). Similarly, a brand manager with five to nine years of experience earns an average salary of INR 12.11 lakh per year.
On the other hand, brand managers with more than ten years of professional experience earn INR 17.6 lakh per annum on average in India.
As you gain more experience, you can get promoted to more senior roles in an organisation such as Marketing Manager, Marketing Director, etc.
3. Employer
Brand managers work in various industries. From FMCG to finance, you'll find a demand for skilled brand managers everywhere. The pay for these professionals varies from company to company as every one of them offers distinct benefits (such as insurance, leaves, etc.) and work environments.
Some of the prominent employers of brand managers in India include: Unilever offers an average salary of INR 29.18 lakh per year, ITC offers an average pay of INR 32 lakh per year, and Asian Paints offers an average of INR 30.77 lakh per year to its brand managers.
Snapdeal offers one of the most attractive brand manager salaries in the tech sector as its average pay for this role is INR 15.2 lakh per year.
4. Location
Different cities offer different salaries to brand managers in India. That's because the cost of living varies from city to city. Living in a metropolitan city would be more expensive than living in a non-metro city. This is why the average income of brand managers varies throughout the country.
The city where brand managers earn the highest salaries in Gurugram (Gurgaon), as the average salary, there is 39.2% higher than the national average. Other cities that offer substantially higher salaries to brand managers are Kolkata (34% higher than the average) and Bangalore (36% higher than the market average).
Just as some cities offer above-average pay for this role, there are cities with below-average compensation for brand managers. Some of the cities that offer lower salaries are Hyderabad (18% lower than the average) and Pune (7% lower than the market average).
Best Digital Marketing Courses Online
How to Become a Brand Manager in India?
Brand managers are among the core components of an organisation. They are responsible for the success of one or more brands owned by their organisation and oversee all the activities related to branding and promoting its products/services.
For this role, companies look for highly skilled and qualified professionals as it has a lot of responsibility. As a brand manager oversees all the marketing and promotional activities related to a brand, they must be well-versed in various marketing disciplines. They must have a thorough knowledge of advertising, branding, promotion, customer engagement, and consumer psychology.
Learn digital marketing courses online from the World's top Universities. Earn Masters, Executive PGP, or Advanced Certificate Programs to fast-track your career.
You'll need an MBA to pursue a career in brand management. At upGrad, we offer multiple MBA courses that teach you the required skills to become a skilled brand manager. All of the programs we have shared below are online, making them suitable for working professionals:
If you want to pursue senior roles (such as a brand manager), then having a DBA degree will boost your career. During this 24-month course, you will research important management topics and become an advanced professional.
This 21-month long program teaches you all the basic and advanced concepts of digital marketing. You'll learn about social media marketing, SEO, branding, content marketing, SEM, and many other subjects.
In-demand Digital Marketing Skills
This is a 20-month program with six specialisations: Marketing, Finance, Operations & Supply Chain Management, Business Strategy & Leadership, Analytics, and HR. You will get 40+ live sessions and 20+ industry projects in this program.
Digital Marketing Free courses to Learn
Final Thoughts
The ever-evolving world of brand management has never failed to leave us awestruck. Before the age of social media, brand management was limited to physical aspects like brand logos and packaging. However, social media has changed the game for brand managers, and brands are now more focused on crafting a brand image. The success of a brand largely depends on its robust team of brand managers. This has soared the demand for efficient brand managers not only for Indian brands but for brands around the globe.
If you're a creative person who likes to take on challenges, the brand manager's role would be perfect for you. Given the ever-increasing demand for street-smart brand managers, it is wise to start your learning journey right away!
If you're interested in becoming a brand manager, do check out the courses mentioned above.
Which brand would you like to work with if you become a brand manager? Share your answers in the comment section below.