Summary:
In this article, you will learn about the Salary after M.Sc in Mathematics: Various Job Roles & Opportunities.
| Top Ranking Jobs for M.Sc. Maths | Salary per Annum |
| --- | --- |
| Mathematician | ₹900,000 LPA |
| Data Scientist | ₹813,769 LPA |
| Maths Professor | ₹787,568 LPA |
| Investment Analyst | ₹700,000 LPA |
| Statistician | ₹511,759 LPA |
Read more to know each in detail.
Mathematics is an excellent education and career choice, particularly for people who love crunching numbers and solving complex calculations and logical puzzles. Mathematics is a stimulating and challenging subject that helps develop and sharpen your problem-solving and logical reasoning skills.
These skills further allow you to understand the nuances behind real-world problems and find solutions to them using different mathematical reasoning and statistical modeling techniques.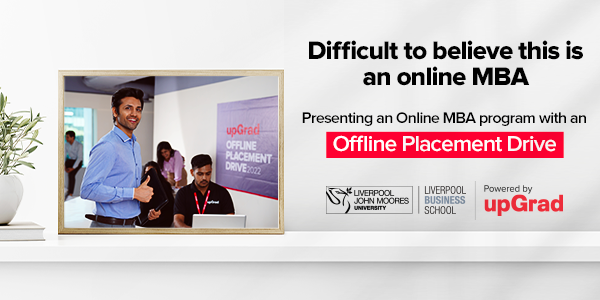 The best pathway to building a career in Mathematics is to take up the Science stream in class 12 with a PCMB (Physics, Chemistry, Mathematics, and Biology), then obtain a bachelor's degree (B.Sc) in Mathematics, followed by an M.Sc degree in Mathematics. Earning a postgraduate degree in Mathematics widens your career scope in Mathematics and make you eligible for high-paying job roles in multiple industries.
Critical thinking, logical reasoning, problem-solving, data analysis, and statistical modeling are some of the essential skills that you will develop during your B.Sc and M.Sc courses. These skills apply to several fields, thereby opening up diverse career opportunities for you.
In this article, we'll explore the scope of Mathematics and some of the best career choices for M.Sc Maths graduates. So, if you want to know more about M.Sc Maths scope, keep reading till the end!
M.Sc. in Mathematics: Scope and Employment Opportunities
Maths graduates are hired by schools, colleges, universities, banks, financial services & accountancy firms, architectural firms, trading firms, IT companies, social media companies, meteorology departments, aeronautical institutes, and research institutes.
In essence, the scope of Mathematics is both expansive and promising. After completing M.Sc in Mathematics, you can choose from a wide range of potential job prospects, including from Mathematician, Statistician, Teacher/Professor, Software Developer/Engineer, Sound Engineer, Financial Analyst, Investment Analyst, Meteorologist, Astronomer, Research Scientist, Data Scientist, Data Analyst, Game Designer, Chartered Accountant, and much more.
After obtaining an M.Sc in Mathematics, you can enter any of the following domains:
1. Academics
Teaching is one of the most respectable jobs there is. Once you complete your M.Sc in Maths, you can get a B.Ed degree. After this, you can become a primary/secondary school teacher. However, if you aspire to be a Lecturer/Professor at the college or university level, you must clear the UGC NET exam. Also, it is vital to have advanced degrees like M.Phil or Ph.D. in Mathematics.
2. Research
A career in scientific, statistical, or operational research is excellent for M.Sc Maths candidates. You can apply for research jobs in prestigious institutes like ISRO (Indian Space research Organization), DRDO (Defense Research and Development Organization), etc.
As a researcher, you'll have to experiment with different mathematical, statistical, and analytical principles and theories, use advanced algorithms and tools to conduct research, and create detailed resorts highlighting your findings.
3. IT
Maths lies at the heart of computer science and programming. From binary to complex concepts like algebra and calculus, Maths forms an integral part of IT operations. Thus, Maths majors can find promising job roles in the IT field, such as Software Developer, Data Analyst, Data Scientist, ML Scientist, Computer Scientist, Cryptographer, Operations Research Analyst, Computer Graphics Engineer, etc.
4. BFSI
The BFSI sector is undoubtedly one of the largest employers of Maths graduates. This is because Mathematics is a crucial component of banking, insurance, and financial services. Maths majors can work in banks (public, private, and foreign), insurance companies, risk management firms, accountancy firms, stockbroking companies, financial consultancies, etc. They are an excellent fit for roles like Financial Analysts, Financial Planners, Statisticians, Actuaries, Investment Analysts, and Accountants.
5. Marketing
Just as Math is crucial for the IT and BFSI sectors, it is also pivotal to marketing. Mathematics heavily influences multiple aspects of marketing, including market research, key metrics, ROI, etc. Maths allows marketers to make strategic marketing decisions based on real data.
Thanks to Maths, marketers can measure the performance of their marketing campaigns, profits, sales, and so much more. The bottom line is that Maths is a massive driving force in the marketing industry.
Top Ranking Jobs for M.Sc. Maths Candidates
1. Mathematician
Mathematicians analyze facts and figures to find innovative solutions to business problems. They perform advanced mathematical computations to understand the practical connotations of Maths principles and theories.
Mathematicians also develop statistical models for analyzing complex data to help companies make data-driven business decisions. They usually work for government agencies, medical and pharma companies, scientific research institutes, and IT companies.
The average salary of Mathematicians in India is ₹900,000 LPA.
2. Data Scientist
Data Scientists aim to transform raw data into meaningful information for organizations. They extract large volumes of data from multiple sources using statistical tools and advanced Data Science techniques like data mining, artificial intelligence, machine learning, and deep learning and process the data to extract valuable information that can drive innovation.
In other words, they turn data into accessible information that can be used by companies and organizations to improve business operations, increase profits, boost customer-brand interaction, etc. Data Scientists are in high demand in the industry as they possess the right combination of mathematical, technical, analytical, and business communication skills.
The average salary of Data Scientists in India is ₹813,769 LPA. Read more on data scientist salary in India.
3. Chartered Accountant
Chartered Accountants act in an advisory role to offer useful financial advice to their clients. They perform a wide range of services, including taxation, account auditing, financial reporting, forensic accounting, corporate finance, business recovery, insolvency, etc.
Not just that, CAs manage the financial and accounting processes for their clients, review the systems to analyze risks, maintain accounting records, determine budgets, and counsel clients on areas of business improvement. Chartered Accountants typically work in public practice firms, eCommerce companies, not-for-profit organizations, and individual proprietors.
The average salary of Chartered Accountants in India is ₹787,568 LPA.
4. Maths Professor
Math Professors teach at the college/university level. They teach students various mathematical concepts, including statistics, algebra, geometry, calculus, and advanced-level Maths like data analysis, data mining, and data structures.
As Professors, they conduct lectures for classrooms, create presentations and experiments for students, assign project work, and evaluate and grade students based on their projects and exam performance. Math Professors also conduct their own research to contribute to the Maths community and publish articles for academic journals and books.
The average salary for an Assistant Prof. of Mathematics in India is ₹700,000.
5. Investment Analyst
Investment Analysts are experts who offer highly data-oriented advice to clients and help them make sound investment decisions. Their clients typically include traders, fund managers, stockbrokers, banks, and wealthy individuals with significant real estate ownership.
Investment Analysts are skilled at analyzing and interpreting data collected from disparate sources, mainly financial information such as financial statements, accounts information, and business data. Investment Analysts are hired by financial institutions (banks, insurance firms, etc.), brokerages, venture capital firms, and charitable organizations.
The average salary of Investment Analysts in India is ₹539,992.
Also Read: Highest Paying Jobs in India
6. Statistician
Statisticians use different combinations of statistical analyses and tools to solve scientific and business problems. They mainly deal with data analysis and interpretation. Statisticians design and supervise experiments, surveys, and polls to collect relevant data. Then they process and analyze the data to find meaningful patterns that can help to solve real-world challenges.
They create detailed reports explaining their research, findings, and inferences. Statisticians can find job opportunities in educational institutions, BFSI companies, market research firms, the healthcare sector, supply chain & logistics companies, and government agencies.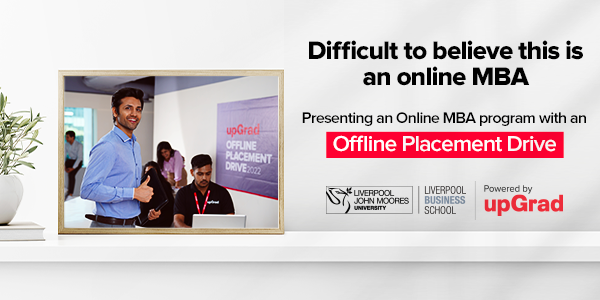 The average salary of Statisticians in India is ₹511,759 LPA.
Conclusion
Wrapping up, an M.Sc degree in Mathematics promises exciting career opportunities for Math aspirants moving forward. As a Math graduate, you'll have plenty to explore. Along with exciting job profiles, you'll enjoy high annual packages and the satisfaction of contributing immensely to the development of humankind.