What is customer relationship management?
Customer relationship management (CRM) is software that enables businesses to manage their interactions and relationships with potential and existing customers. The goal of customer relationship management is simple. It strengthens business-customer relationships. Furthermore, customer relationship management combines practices, strategies, and technological solutions that companies can use to analyze and manage customer interactions throughout the customer life cycle. Eventually, CRM helps in retain customers and drive sales by compiling customer data and providing customer-facing employees with detailed information on customers.
Let's explore the top features of customer relationship management systems, why businesses should implement CRM, and how it works.
How does customer relationship management work?
A company can focus on building trust and enhancing customer relationships with an effective relationship management system. Furthermore, CRM increases the possibility of repeat purchases and customers recommending your company to their friends and family for purchasing a product or service. Though customer interaction for establishing trust requires time and effort, it can pave the way for increased future sales.
A customer relationship management system uses several tools and strategies to store customer information in a manner that is easy to access and understand. You can enter new leads into the software's database, while salespeople can add relevant information throughout the sales cycle. Eventually, it makes it easier for companies to generate reports from the data collected, assisting in designing a user-specific CRM strategy based on each customer's profile. However, it's crucial companies train their salespeople and other employees involved throughout the sales cycle on how to use the profiled customer information, enabling a strong relationship with your customers.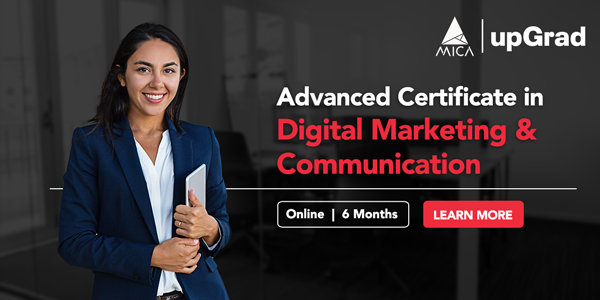 Check out our MBA programs online.
Key features to look for in customer relationship management software
If you are looking for customer relationship management software or planning on upgrading the existing software, here are some prominent features you should consider:
CRM software can automate your workflow, set up custom rules for the sales force, inventory control and management, and make order processing and tracking easier.
Get CRM software that can cater to your business's unique and special requirements. While some systems allow you to choose which features to include in the CRM package, others enable you to customize basic aspects with plugins, extensions, and other add-ons. More advanced features can be availed through APIs.
Integrating your customer relationship management software with third-party functionalities compatible with the software can save significant time and money on additional features.
An efficient CRM software helps your business gain new customers and retain the existing ones. When choosing CRM software, you should look for functionalities that help you improve your customer service and experience.
Choose a CRM system that enables your employees to track their hours, tasks, sales, goals, meetings, and other vital aspects of the sales process.
By utilizing a CRM with social media monitoring capabilities, your marketing team becomes less dependent on switching platforms to monitor social media.
By adding a lead management feature, you can easily identify your leads and track their steps throughout the sales cycle. As part of the lead management process, you can score your leads and, if necessary, pass them along to a different team member to convert them to customers.
Pulling real-time data can help you make more informed marketing decisions, get immediate access to market demand, and update your marketing plan and budget accordingly.
Customer analytics offer deep insights into customer behavior and preferences, while reporting shows how your marketing and sales efforts are performing—analytics and reporting form basic features of a customer relationship management system.
When you get a customer relationship management system with sales forecasting functionality, you can predict future sales for your products and services. Furthermore, you can adjust your company's marketing plan to align with the sales forecast. Eventually, sales forecasting can help you predict market changes and mitigate potential business risks.
You can keep your sales rep organized and productive with an email management feature in your CRM. They can schedule emails and engage with prospective customers accordingly. Furthermore, they can access ready-to-use email templates and save time creating emails.
Explore our MBA Programs in The US
Primary benefits of using customer relationship management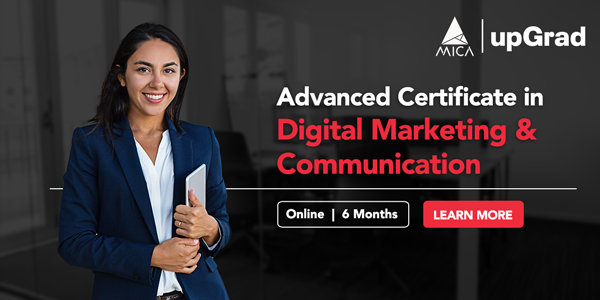 A customer relationship management system can help you identify best-performing products, analyze your sales team's performance, and determine whether your marketing campaigns need an upgrade. However, these are not the only benefits a customer relationship management drives for your business.
Here, we have listed some of the most prominent advantages of using a CRM system to track, analyze, and monitor customer interactions.
Though multiple new functionalities have been incorporated, the CRM software was initially designed to improve business and customer relationships, which remains its primary benefit.

A CRM collects and manages relevant customer information and makes it easily accessible for your company's employees who require it.

It can help you streamline your company's sales process, automate essential sales tasks, build a sales funnel, and track and analyze sales data in a centralized space. Eventually, it helps you increase potential sales and enhance productivity.

Customers who receive a high-quality product and excellent customer service are more likely to stick around for future purchases. Thus, customer relationship management helps you retain customers by automating customer support, tracking customer behavior, and quickly addressing customer problems.

With in-built data tracking and analyzing functionalities, you can contextualize customer data into easily understandable metrics and actionable insights with CRM software. A marketing campaign can be judged by metrics like click-through rates, bounce rates, and demographics.

A customer relationship management system that uses automation technologies can help your employees focus on more critical tasks. Furthermore, it can help ensure that your employees miss no tasks with a dashboard. It allows you to keep track of your business processes, their performance, and where you could improve your workflows.

It creates a centralized space for all information on your customers, making it easy for your employees to access the required information. Furthermore, it helps you save your employees the time they would have otherwise spent digging through old files, records, and databases. It creates a more productive and better experience for your customers.

With the automation of the sales process, a customer relationship management system sends automated alerts to your sales representatives, notifying them about when to reach out to prospect customers with emails or phone calls.

Your contact lists will be automatically segmented according to your criteria with a CRM, so you can quickly locate the ones you want to contact. You can sort customers according to location, gender, age, and buyer stage.

You can use customer relationship management software to create automated sales reports to identify key trends and predict your future sales cycle performance, which will allow you to adjust your goals and metrics accordingly.

When you use a customer relationship management system, your team can stay on top of how other staff members communicate with customers, ensuring that the brand's voice is consistent.
Getting an idea about how interviews work
Are you looking to enhance customer relationships? Are you looking for ways to acquire new customers and retain the existing ones? Or are you simply curious about how CRM benefits small and enterprise businesses? Strengthen customer relationships and other management skills with upGrad's Global MBA Degree, offered by Deakin Business School.
From soft to technical skills, learn them all here with upGrad's industry-relevant curriculum takes you deep into the fundamentals and advanced concepts of management, preparing you for the dynamic market. Sign up today!