When it comes to the essential skills for becoming an affiliate marketing manager, many of the same skills that are required for other marketing positions apply. It's a big part of the job to motivate and encourage others to succeed, set goals, and achieve those goals. It's just as important to be able to delegate as it is to have someone else do the work and to be able to communicate and persuade others to follow your lead effectively.
Learn digital marketing courses online from the World's top Universities. Earn Masters, Executive PGP, or Advanced Certificate Programs to fast-track your career.
You'll have no trouble finding out who is an affiliate marketing manager – a rewarding career in the same field if you possess these skills.
Roles and Responsibilities of Affiliate Marketing Manager
A successful online business relies heavily on affiliate managers. You should understand who is an affiliate marketing manager is, and the related responsibilities that can be filled within it, whether you are new to internet marketing or have been doing it for a long time.
Primarily, affiliate marketing manager roles and responsibilities are as follows:
1. Give Outstanding Customer Support
 An Affiliate Marketing Manager's top priority is customer service. In today's competitive business world, affiliate marketing manager roles provide the best possible customer support. As an affiliate marketer, your primary goal is to direct qualified and motivated traffic to your merchant's website. To assist you in this regard, you will be responsible for handling customer requests and queries in a friendly manner. Make sure you can handle both qualified and unqualified traffic if you're an affiliate marketing manager.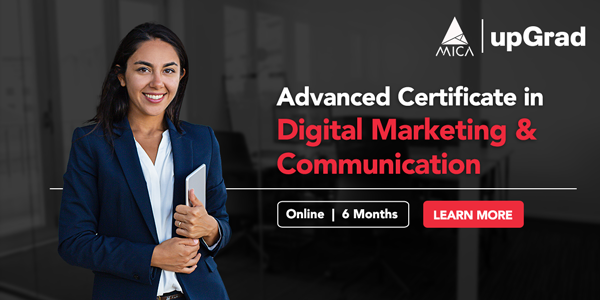 2. Manage Consumer Market Agreements 
An individual who is an affiliate marketing manager professionally assists a company in advertising a client's products and services via web and print media promotion and marketing. A professional who negotiates with clients on their behalf manages their business and directs their activities while keeping the client's best interests in mind is known as an affiliate marketing manager.
Affiliate marketing manager roles include responding to customer inquiries, generating effective sales leads, tracking customer conversion, and streamlining promotional activities. The marketing manager's job is to devise strategies for the company's growth.
3. Manage the Scheduling, Supervision, and Closure of Business Deals 
An Affiliate Marketing Manager is a person who is in charge of all the accounts, from creation to deletion. This person tracks all transactions, and he has complete access to all reports. Those who doubt his job should know that he is heavily involved in all the actions taken by his team.
An Affiliate Marketing Manager manages your entire affiliate marketing campaign. There is a massive demand for such jobs today, as people need to know what is going on in their business. The position of an affiliate marketing manager fills the gap perfectly.
4. Work in Collaboration Teams to Fulfil the needs of affiliates 
The promotion of affiliates and all of their products is the responsibility of an Affiliate Marketing Manager. They can be a single person working alone. Although, some people have successfully built large affiliates and even developed affiliate networks that sell their products. They collaborate with companions to help them find prospects and then assist them in developing marketing campaigns.
The job of an Affiliate Marketing Manager in most companies entails overseeing the company's affiliate programs. An Affiliate Marketing Manager works with various affiliate teams to help them find prospects, test campaigns, and make money.
5. Organise activities such as email promotions and blogs 
An Affiliate Marketing Manager helps the affiliates grow their business by giving them the tools they need to promote their products. They can start using email campaigns and blogs, which are both free, and provide them with a way to inform people about new products and affiliate marketing opportunities. As an Affiliate Marketing Manager, their goal is to expand the affiliate program and help customers find excellent products and services.
6. Suggest process enhancements boost sales 
An Affiliate Marketing Manager is in charge of the day-to-day operations of an affiliate marketing website. He or she knows how to optimise the search engine optimisation (SEO) process to boost its website's revenue. As a result, they should be well-versed in the necessary keywords and link-building techniques to improve the promotion process and increase revenue.
To do this job well, one must be familiar with all aspects of the current online world. Apart from that, they should be aware of the strategies that will ensure long-term success, and the various tools marketers use to drive traffic to their websites.
Best Digital Marketing Courses Online
7. Perform research and referrals to find potential customers 
Who are the affiliate marketing manager roles related to customer service via business research and referrals? They carry out the wishes of their customers. If a customer is interested in a new type of widget, your affiliate marketing manager may conduct research to determine where this product is most commonly sold. Your affiliate marketing manager will then contact that company to inform them of your customer's new product. You both win if that company sells products that are similar to what your customer just bought.
8. Set revenue-increasing marketing and sales targets 
In an online marketplace, the affiliate marketing manager roles' establish the affiliate's goals and objectives. The affiliate marketing manager also decides the nature of promotions, rewards, and payments made by the affiliate. The three pillars of a successful affiliate marketing management strategy are marketing, sales, and commission. When both of these disciplines are in place, you've got the best of both worlds.
To put it another way, the three cornerstones of a good affiliate marketing manager are marketing, sales, and commission. The affiliate marketing manager establishes revenue growth goals and budgets for ongoing affiliates and marketing/sales efforts. He also serves as a conduit between the sales team and the affiliates.
In-demand Digital Marketing Skills
9. Make affiliate management training available
An affiliate marketing manager can teach you how to manage your affiliates. They help you gain more exposure and increase the amount of money you earn from your affiliate programs. A company that provides internet marketing training is known as an affiliate marketing manager. They have a lot of experience with internet marketing and a wide range of website niches, connecting with other affiliates steadily.
10. Creates new tactics 
As an affiliate marketing manager, you will be in charge of people, processes, and resources.  You'll also have to motivate and lead your team to complete tasks or develop new tactics that you've assigned to them. Because these individuals perform so much work, managing your team is critical to your company's success. They'll also be responsible for giving you feedback on your strategies and the work you've done to improve them. It is your responsibility as the affiliate marketing manager to ensure that these individuals carry out their duties.
11. Keep up with the latest trends and search for new opportunities 
To be successful, an affiliate marketing manager must keep up with the latest tips and techniques. Keeping up with what's going on should be their motto, whether they're working for someone else or themselves. They are also better able to recognise and seize new opportunities as a result of this.
upGrad's Exclusive Digital Marketing Webinar for you –
Interested in Digital Marketing? Watch our Webinar with Q&A Sessions
12. Schedule and organise trade shows 
An affiliate marketing manager's job is to keep the whole show running smoothly. The marketing manager must coordinate and organise the various elements of the affiliate marketing campaign, such as lead generation, sales teams, and display booths, for the drive to be successful.
13. Work with the management team 
To build, grow, and maintain affiliate sales organisations, an affiliate marketing manager collaborates with a management team and key associates. Independent contract marketers and affiliate sales managers create and manage these businesses backed up by a group of talented and experienced affiliate marketing experts.
These individuals collaborate to put in place the strategies, products, and services that lead to increased sales and profitability for their client's businesses. A successful affiliate marketing manager role is to collaborate with their marketing team and key suppliers to develop new, innovative sales strategies. These experts pool their knowledge to develop strategies that benefit their clients' businesses, which helps consumers.
Digital Marketing Free courses to Learn
Final Thoughts
To become a qualified Affiliate marketing manager, you must first complete an introductory course from upGrad to develop additional skills in helping you achieve your goal of becoming a qualified Affiliate marketing manager.
The program of upGrad's primary goal is to teach you about various affiliate marketing manager roles, online marketing methods and strategies. This program will provide you with an understanding of how online marketing works. The entire course is created and conducted by industry experts with years of experience in internet marketing.
If you are curious to get into the world of digital marketing, check out MICA & upGrad's Advanced Certificate in Digital Marketing and Communication. Become an expert in email marketing, social media marketing, content marketing, branding, marketing analysis, and PR.
So, if you want to start an online business, you should enrol in upGrad's course to learn everything about an affiliate marketing manager. After all, your company must make a healthy profit!
Popular Digital Marketing Blogs
What is affiliate marketing and how does it work?
Affiliate marketing is quite unlike other types of marketing. Based on this method, the company awards its associates a predetermined commission only when the marketing effort is converted into a sale. The company entrusts the affiliate with the responsibility of identifying potential customers, creating awareness and marketing the product and rewards the associate with profits for their effort.
What are the responsibilities of an affiliate marketing manager?
An affiliate marketing manager handles a wide repertoire of responsibilities including providing customer service to retain clients, assisting companies in their marketing agreements, managing business deals from their inception to closure, collaborating with other affiliates, putting forward data and suggesting improvements to improve sales and much more...
What are the skills required to pursue a career as an affiliate marketing manager?
An affiliate marketing manager, in addition to in-depth technical knowledge of the subject is expected to possess strong management skills, excellent problem solving skills in addition to strong communication and leadership skills.
Ride the Digital Wave