These days, the global market is dynamic and unpredictable in its trends, technology, and tactics. Such uncertainty intensifies the competition between brands and helps them to adapt strategies based on data-driven results and analytics. These digital marketing strategies help brands to expand and target customers across many direct and indirect channels.
Some of these methods include SEO marketing, content marketing, e-mail marketing, lead generation, and sales. However, each of these mediums comes with unique functionalities that can help you attain numerous financial and value-based benefits when done right. If you want to learn digital marketing in-depth, check out our digital marketing programs from top universities.
Let's go through each of these processes in detail. 
E-mail Marketing
In its most primary form, e-mail marketing refers to the process of curating personalized e-mails for your customers, elaborating on your utilities. From custom products to the latest service updates, these are one of the most popular direct mediums that help you to stay in touch with your customer on a personal level. Newsletters are often instrumental in building lasting relationships with your customers, sometimes entirely customized according to their preferences. 
With over 4400% return on investments (ROI) on average, e-mail marketing generally by a brand (big or small), is a valid customer relationship management (CRM) tool. Counted as one of the all-encompassing digital marketing strategies, e-mail marketing is the most reliable method to generate leads and drive traffic to your website via potential customers. Here are some other handy, insightful statistics about e-mail marketing that can prove convenient…
The best part about e-mail marketing is that it can be entirely customized as and when required. Therefore, offer an individual touch to your approach, one way or the other. Over time, such personalization gradually develops into customer loyalty that can add value to your brand online.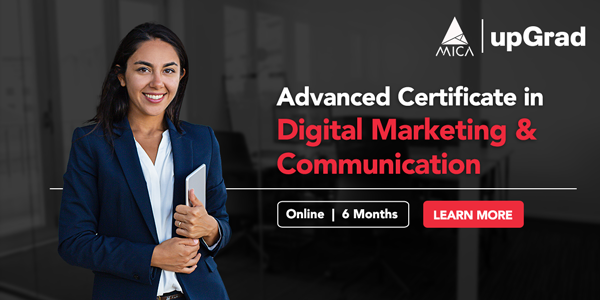 Conversion Rate Optimization
Conversion rate optimization (CRO) refers to the meticulous processes involved in increasing the number of online visitors to complete any action like filling in a contact form. It is through the help of the CRO method that you get to understand the activity of your users over the website, elements that are keeping them intrigued, etc. These are generally done in the form of heatmaps, to focus on the key interest areas for your customers, A/B testing, and more. 
With technology-driven CRO activities, your overall conversion rate shall also increase as well as help you follow the best practices in the industry. The following digital marketing statistics about the importance of CRO would help you learn more about it:
About 86% of customers prefer watching visual content like videos

on landing pages, thus observing a significant boost in conversions. Therefore, it is crucial to keep your website rich in meaningful content.

Despite the importance of having sufficient CRO statistics,

more than 68% of small businesses

don't follow any solid-customer rate optimization strategy.

Adding up any custom call to action (CTA) can help

drive 42% more visitors

to your online website. Therefore, make sure your CRO strategies include relevant CTAs. 

The worst thing that you can include in your CRO strategy is to ask your customers to provide their contact number. Since customers aren't keen on sharing sensitive personal details, it can lead them away from your brand. 
Effective CRO methods can help in achieving targets in optimal time settings as well as expand your understanding of your customers better. An absolute must-have, these statistics need to be followed thoroughly. 
E-Commerce and SEO
Following each other closely in digital marketing statistics, search engine optimization (SEO) refers to the proven, formula-backed methods that can improve the overall brand visibility and everyday traffic to your website. It helps in distributing rich content across trusted platforms and gaining customer trust online, leading to conversions. As e-Commerce has penetrated deep into the shopping habits of customers across the world, several intricate details need to be learned carefully. A few of them are:
upGrad's Exclusive Digital Marketing Webinar for you –
Watch our webinar on "What's new in Marketing"
Best Digital Marketing Courses Online
Mobile Commerce
With the rise in the number of mobile users globally, m-Commerce plays a significant role in generating sales and conversions for brands online. Optimized carefully, millennials mostly seek convenience shopping available at all times. As a brand, your strategy needs to cater to such customers who have substantial potential in achieving better conversions. 
Read: Digital Marketing Tutorial: A Step-by-Step Guide To Become an Expert
The analytics represent crucial insights about the working and the importance of m-Commerce. Some of them are:
In-demand Digital Marketing Skills
Wrapping up
That was all about developing the right digital marketing strategies, taking from the observed statistics. 
If you wish to explore and become an expert in Digital Marketing, check out MICA and upGrad's Advanced Certificate in Digital Marketing & Communication. Become an expert in social media marketing, content marketing, branding, marketing analysis, and PR.
Learn digital marketing courses online from the World's top Universities. Earn Masters, Executive PGP, or Advanced Certificate Programs to fast-track your career.
Digital Marketing Free courses to Learn
Popular Digital Marketing Blogs
How to measure the effectiveness of an email marketing campaign?
Although considered old school, email marketing is still an effective digital marketing strategy with high ROI and user engagement. To measure the key performance indicator (KPI) of email marketing, the following metrics should be considered:
Click-Through Rates (CTR): Unlike click-to-open rates, click through rates is the level of activity after opening the email, like acting on the CTAs. The benchmark CTR varies for each industry. For example, the average CTR for the finance and business industry is 2.59%, whereas, for hobbies, it is more than 4%.
Delivery Rates: The delivery rate tells you about the percentage of users who received your email and did not bounce
Open Rates: It shows the number of users who opened your email. If the number is on the lower side, it indicates you need to work to catch the reader's attention. In 2022, the average open rate was 18% across industries.
Is mobile SEO important?
Mobile commerce is a growing segment and will dominate the market in the coming years. According to research, mobile payments will continue to grow at a pace of 27% during the 2022-2025 period. And, mobile commerce sales are projected at $3.56 trillion in 2022, 22.3% higher than 2022. Given the projection of growth in traffic and sales through mobile in the coming years, mobile SEO shouldn't be ignored. Therefore, while designing your website or framing your digital marketing strategy, mobile should be the priority. The following are some of the mobile optimization SEO tips:
1. Focus on pillar page strategy
2. Using long-tail keyword strategy
3. Schema
4. Choosing the right URLs
5. Go for a long product description page
6. Using Latent Semantic Index keywords.
Why conversion rate optimization is important in digital marketing?
The conversion rate optimization (CRO) helps to lower your customer acquisition cost and drive value or sales from your existing set of users. Some of the benefits of CRO include:
1. Greater brand visibility and awareness
2. Improves revenue per user on the website.
3. Increased customer-centricity in the website
4. Rise in profits
5. Helps to stay ahead of the competition.
Ride the Digital Wave