Digital marketing has helped brands grow online exponentially, especially in the last year. One of the widely known tactics is marketing through Google Advertising or Ads. And it can also be a marketer's favourite technique. Why?
Google dominates the world of online searches and gets more than 90,000 searches in every second. So popular it is, it's become synonymous with the word 'search' for anything you want to find online. It has the largest market share among other search engines and, by far, has the most expansive reach.
This reach gives Google unique opportunities to capture more data and use those insights to provide varied business offerings. And that's precisely why Google Ads has a higher affinity among digital marketers.
Google Ads: a must-have marketing tool
With so many formats to choose from and platforms to advertise on, Google Ads can fit any business model and the respective goals. It's also comparatively quicker than SEO, which takes several months to perfect and is constantly changing.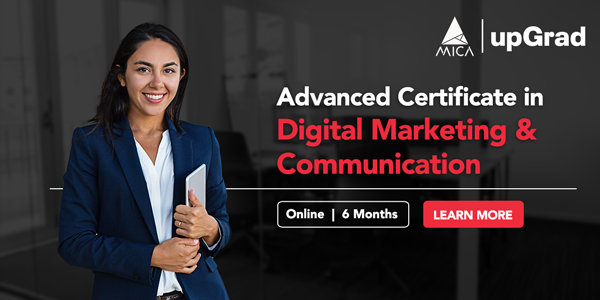 A good Google Adwords strategy can keep up with changes faster and generate engagement quicker. Brands can launch an ad within minutes and get results in a few days. What's more? Brands get almost double the return on investment. According to Google's Economic Impact Report, businesses typically earn USD 2 for every USD 1 they spend through Google Ads.
Google Ads can offer instant and huge benefits, but some businesses still stop short of using the format. The requirements – bidding on keywords, setting up budgets, creating campaigns – are what intimidates them. So here's a Google Adwords guide to simplify advertising on Google and garner higher visibility for businesses.
What is Google Ads?
In 2018, Google renamed Google Adwords to Google Ads. The change represented Google's move from text-based ads to include product listings, YouTube video integrations, display ads, and much more.
The system follows an auction model. First, the marketer can choose the search words or terms they'd like to have the ad appear. Next, they set the maximum bid that they're willing to pay for a click on the ad, also known as Cost Per Click (CPC). Likewise, several advertisers place their bids.
Finally, Google determines where they should place the ad depending on all other bids. As with any bid auction, the highest bidder gets the best spot. However, Google also uses a quality score to adjudge the winning bid, which need not always be the highest.
Setting up Google Ads
Step 1: Create a Google Ads account
The first of Google Adwords basics is to create a Google Ads account. Head to https://ads.google.com/home/, which will guide you through the setup process. Google asks for details such as email ID, location, website link, and currency. Marketers can find additional extensions under the 'Advanced' section. Once the account is ready, click on the 'Create your first campaign' button. A Google Ads account is free to create and use.
Step 2: Set Type and Name of the Campaign
After clicking on the 'Create your first campaign' button, there will be options for selecting the campaign type. For example, since ads will be run for the first time, brands could select the 'Search Network Only' ad type. Once this is set, the next step is to name the campaign depending on your brand, product or service, and objective.
Step 3: Set the Daily Ad Budget
For campaigns that are run initially, setting a low daily budget is advisable. It allows for gathering information over time, analyzing it, and understanding what works best for the audience. Google can go over your set budget. Marketers must keep an eye out for weekly spends and modify these budgets so that the maximum budget is not exceeded. Marketers may follow a PPC guide for better understanding.
The payment options available for Google Ads are manual, automatic, and monthly.
Step 4: Choose Locations of the Ad
This step dictates the locations of where the ad should be displayed. Marketers must set this location depending on the target audience of the brand. There are options to choose both small and large areas. Marketers can choose entire countries and cities or just a tiny area by setting the latitude and longitude. When it comes to small businesses, it's best to choose a local area rather than a whole city or country.
Step 5: Enter shortlisted Keywords
Keywords are the building blocks of a Google Ads campaign. For this reason, it's crucial to put in a sizable amount of research in shortlisting keywords. It's not right to add all the possible and relevant keywords because the ad will cost a lot of money. The perfect keywords are those that match the search query of your target audience. There may be only a few such keywords, but the campaign will reach the right audience as long as it hits the mark.
A Search Engine Marketing tutorial will provide more clarity on the right keyword strategy for businesses.
Step 6: Create the Ad
After all the above steps are completed, the only course of action left is to create the ad. If the campaign has been well created, the prospective audience will click on the ad and be led to the website.
The content used to lead audiences to the website or landing page must be ad-friendly. Keywords used in the campaign should be included in the ad copy as well so that the content matches the user's search query.
The landing page, too, should be relevant to the keywords used. For instance, if the query is regarding best mobile phones under INR 20,000, but the landing page lists all electronics under INR 20,000, chances are the user will not go any further and return to Google's search homepage.
Best Online Digital Marketing Courses
Step 7: Track Conversions and Adjust Campaigns
The final step is tracking conversions. Google has various options to choose from, and the ones most relevant could be selected. As the ads run, marketers must also follow analytics closely to understand what's working and what's not. Then, as the campaign continues, marketers can make adjustments to make it more specific and reach the right audience.
If all Google Ads best practices are followed, the campaign is set up for success. Of course, learning to run a perfect Google Ads campaign will take some time. But with an ROI so promising, the efforts are worth it.
Top Digital Marketing Skills
Become a Google Ads expert
Digital marketing is a flourishing field in the Middle East. Brands are constantly looking out for experts who can take their business to the next level through new digital mediums with attractive ROI. An almost 100% ROI is a dream for most businesses, and by becoming a Google Ads expert, you can help them achieve these goals effectively.
At upGrad, we want you to step out of your comfort zone and enter the future of marketing. The Advanced Certificate in Digital Marketing and Communication course, in association with MICA, offers you the chance to pivot your career to one of the most promising fields in the MENA region.
Through this course, you'll become a Google Ads expert through
Understanding of effective digital marketing practices

Extensive and intensive training in existing and upcoming digital marketing formats and practices

Mentorship, networking, and personalized feedback for qualitative growth

Lessons from industry experts having the first-hand experience in what works and what doesn't

Confidence to transition your career to an in-demand field
Digital marketing is expected to grow exponentially in the next few years. The lack of Google Ads experts makes this an exciting opportunity not to be missed. The prospects to hold as a digital marketing professional today are immense and can bring incredible accomplishments.
upGrad's Exclusive Digital Marketing Webinar for you –
What's new in Marketing?
Digital Marketing Free courses to Learn
Popular Digital Marketing Blogs