Digital marketing is quickly rising the ranks as one of the most preferred marketing formats in the Middle East. With more than 70% of the population being internet users, the industry is set to spend more than USD 1 billion each year in the next few years.
Have you wanted to join the rise to the top but don't know which digital marketing channels your brand should use? Read this guide to find the right one for you. 
Digital Marketing Channels Defined
Digital marketing channels are platforms or mediums that a brand uses to reach its desired audience. These channels can deliver information about the brand, product or service, and positioning through the internet. Online marketing channels help marketing efforts, accelerate sales and accomplish other business goals.
Not all types of digital marketing channels work for every brand. Each channel serves a specific audience and has unique qualities that must be synonymous with your brand's personality and objectives.
Top Digital Marketing Channels to You Should Consider
1. Content
Content Marketing is one of the most commonly used channels of digital marketing. As per statistics by SEMrush, close to 84% of marketers have a content marketing strategy for digital channels. Both B2B and B2C marketers are sizably investing in this channel. Video is the most popular content format used, and as a brand, storytelling and promotional videos work best to convey your message. Blogs are another popular format to help you rank on search engines and have a longer shelf life. Website, one of the content marketing channels, is a necessary tactic for brands today.
2. Organic Search (SEO)
Google gets more than 90,000 searches in one second. For you as a digital marketer, the number holds great significance. It relays back to the popularity of SEO as a marketing channel. As statistics by SEMrush point out, 75% of marketers consider organic search the most efficient online marketing strategies. SEO works in tandem with content marketing, relying on blogs, keywords, backlinking and regular updating to help audiences find your businesses organically.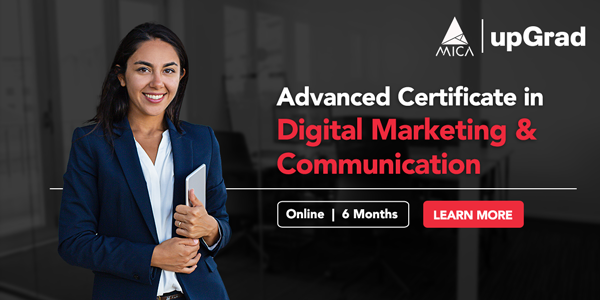 3. Social Media 
A report by PwC showed that more than 78% of shoppers used social media to find inspiration for their purchase. The reason behind social media's meteoric growth is that this direct marketing channel is the most personalized one a brand can have. By replying to comments, posting stories, reels and valuable content, you can develop long-term personable and genuine relationships with customers. Social media platforms also offer unique insights that aid marketing efforts. 
4. Email
While some may dismiss email as an effective marketing medium, the last few years have changed that. There are over 4 billion email users, and nearly 95% check their emails every day. The overall open rate is close to 17%. With these numbers in mind, it is clear that email is a must-have omnichannel marketing tool for your brand. It helps build long-term and genuine relationships with customers. Learn more about email marketing.
5. Mobile
About 5.16 mobile users can reach your brand online, and a typical user spends about 3.5 hours each day on their smartphone. Mobile search is increasing too. There are SEO strategies wholly geared to mobile marketing. About 49% of emails too are opened on mobiles. Most social media users also access their accounts through smartphones. Your digital marketing strategy must involve mobile as an essential channel.
6. Paid Advertising
With all the success that organic marketing can have, marketers must still invest in paid advertising. Figures by Statista stated that the digital advertising market in the MENA region is valued at more than a billion US dollars in 2021. Facebook ads, Google ads and Paid Search are popular types of digital marketing channels. Paid advertising enables brands to reach a larger audience and increase visibility.
Choosing the Right Digital Marketing Channel
Each digital marketing channel offers different content formats that meet various business needs. Here are some tips to help you choose the suited digital marketing communication channels for your business. 
Step 1: Set marketing objectives
Before beginning any marketing activity, you must always have your marketing objectives in place. These marketing goals align with the overall business objectives as marketing itself is a medium to achieve those objectives. Those marketers who have set objectives have higher chances of success. 
Examples of marketing objectives could be:
Increase lead generation

Build brand authority

Retain existing customers

Build social media follower base

Sales
Deciding objectives will steer you in the right direction. 
Step 2: Know your target audience
There are several digital platforms today, and audiences may be scattered across them. Identifying your target audience will help you narrow down the search to a few focused media and formulate a multichannel marketing plan. Research your desired audience and understand the following:
How do they spend time online?

Where do they spend this time online?

What type of content are they consuming?

How are they consuming this content?

Which other significant accounts do they follow?
There are several credible websites such as Statista, HubSpot, eMarketer that can help you dig into this data. If you have the budget, you can deep dive further by employing market research firms.  
Step 3: Competition analysis
You can't dive into different marketing channels without first understanding what your competitors are doing. If your competitor uses a particular channel and sees success, maybe that's where you'll want to be. If they're not using a specific channel that you found lucrative, you'd like to capitalize on their absence. Succinct competition analysis will take you one step closer to finding the right digital marketing channel for your business. 
Step 4: Finalize marketing budget
After you've studied your target audience and competition, you can decide where to put your money and how much of it should go to that particular channel. 
Some types of marketing channels are more expensive, while some have minimal costs. For instance, anyone can start a social media account for free. But running ads on social media platforms will have costs attached. 
Here, Return on Investment (ROI) is an essential factor to consider. You may have to choose between short-term content (such as social media posts) or long-term content (such as blogs) to have effective ROI on your marketing budget. 
Some other costs to consider:
Outsourcing marketing activities or taking them up in-house

Content strategy, creation and analysis

Website development

Digital marketing tools and software

Cost of marketing through various channels
A marketing budget helps allocate resources to channels that will be the most effective.
Best Digital Marketing Courses Online
Taking a Step Forward in the Digital Marketing Industry
Digital marketing success isn't achieved overnight. It takes planning, focus and patience to enable brands to grow. To better understand digital marketing channel strategies, upGrad, in association with MICA, offers the Advanced Certificate in Digital Marketing and Communication course. This course benefits from more than fifty tool repositories and subject matter experts from MNCs like Uber, Apple, Facebook and Ola. It will help you transition from an outsider to an expert insider in the field of digital marketing. 
The internet won't wait for you, but it can provide you with the tools to make the most of it. With the brisk growth of the industry in the Middle East, the time to become a full-fledged digital marketer is now. Play a part in the future of marketing today.
In-demand Digital Marketing Skills
upGrad's Exclusive Digital Marketing Webinar for you –
What's new in Marketing?
Digital Marketing Free courses to Learn
Popular Digital Marketing Blogs
What are digital marketing channels and why is it important to identify the right channel for your business?
Digital marketing channels are techniques or platforms that can help you reach the right audience. They are an integral part of your marketing plans and supplement your marketing efforts.
According to statistics, approximately 2 million blog posts are created every day. The competition in the digital space is intense and not every channel might be the right fit for your business. Hence, identifying the right marketing channel is the first step in working towards business growth .
What factors should you keep in mind while shortlisting a marketing channel?
To make sure that your digital marketing efforts are productive, it is essential to develop a clear idea about your objectives, define your objectives and the amount you are willing to spend towards achieving your goals. This, in turn, will help in shortlisting suitable marketing channels and make your decision process easier.
What are some digital marketing channels worth considering?
1. Search Engine Optimization: According to statistics, approximately 77,000 searches are performed on Google every minute. SEO combines several techniques like content creation, updating content regularly, etc. to improve the overall quality of the website and thus, rank higher on the SERP. It is an organic method of increasing traffic to your website.
2. Social Media: Approximately 3.6 billion persons around the world currently use social media and this number is expected to grow exponentially in the future. Brands can capitalize on social media platforms to develop a personal bond with their audience.
3. Pay Per Click: Pay Per Click refers to paying the search engine for each visitor that clicks the link and visits your website. It is a cost-effective method since you pay only for visits based on the keywords you have chosen.
Start your Digital Marketing Journey Today
dual alumni status from mica and upgrad
LEARN MORE