Social media has become an inalienable part of people's lives across the globe. On top of that, it has also become an integral part of how brands communicate with their target customers.
With each passing day, social media platforms like Instagram, Facebook, Twitter, and Pinterest gain new users. Most of these remain users that occasionally share content, but a few others choose to become content creators or 'influencers'.
Influencers are best described as people with the ability to influence large numbers of potential buyers, subscribers, users, etc. These influencers usually review and recommend products or services through social media platforms.
Recently the popularity of short-form content such as Instagram reels is becoming more impactful than the long-form ones. Platforms like Instagram gain thousands of users daily, making them one of the largest and most influential social media platforms.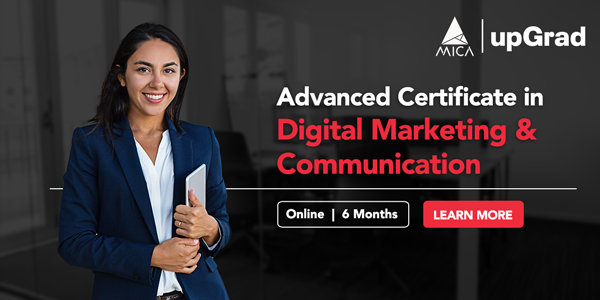 Therefore, influencers on Instagram often get paid a handsome amount of money from the brands they collaborate with. However, even if some influencers fail to get paid promotions, platforms like youtube, Facebook and TikTik themselves pay a certain amount to those who match the required follower base criteria.
Needless to say, on platforms like such, people can often get attention for absurd reasons and gain massive popularity. This is why people nowadays are keener to know how to be an influencer or, more precisely, how to become influencer on Instagram.
Not having a proper strategy or knowledge of how to become influencer on Instagram or such platforms, one's popularity might only last overnight.
If you think about it, in just a few minutes of scrolling through your feed or time you'll come across an influencer's content. Seriously, think about it – they're everywhere! That funny comedian whose Instagram reels are simply hilarious? They are most likely an influencer. The artfully shot, bite-sized recipe video you saved on Instagram for this Sunday's lunch inspiration? Most probably shot by an influencer too.
As per this report, 65% of Indian marketers and strategists agreed that influencer marketing collaborations aided in boosting brand awareness and recall. Half the respondents concurred that it helped manage brand reputation and sentiment, while around 47% felt that it effectively targeted new audience groups. If you are serious about Instagram, learn digital marketing from top institutions and get an edge over your competitors.
These courses will not only help you understand how to become an Instagram influencer but also how to channel the power that comes with it and build your own brand out of it.
All this just means that if you're planning on becoming an Instagram influencer, there's no time better than right now to get started!
How to Become an Instagram Influencer in India?
Before we get into breaking down how to become an Instagram influencer in India, let's understand that it's far from a 'get famous overnight' or 'get right quick' project. In fact, to be considered a 'serious' influencer you will have to put in a lot of time and effort. However, having a strategy to help you on your journey towards becoming an influencer will go a long way.
Now that that's out of the way, let's answer the question of how to become an instagram influencer in India.
1. Get Started With An Instagram Business Account
Unlike your personal Instagram account, an Instagram business account gives you access to a wide variety of features that can help you grow your follower base. Since a successful influencer is measured by their follower base, it's safe to say that without a business account there's a limit on how much you'll grow and how many people's feeds you'll reach.
With a business account, you get access to Instagram's built-in analytical tool that gives you exhaustive data and information about your followers. Right from when your followers are most active to where they are from, Instagram Insights allows you to review important performance metrics in one go.
It also gives you tangible information about engagement (likes, shares and comments), website traffic, brand sentiment and sales (revenue generation and conversions).
By tracking these analytics on a regular basis and tweaking your strategy accordingly, you can improve your reach, reach new audience groups and grow your follower base.
2. Pick Your Niche
After you've upgraded to an Instagram Business account, it's important to define yourself properly so that the right audience can find you. It's impossible to know everything or be known for a wide variety of expertise areas. It's best to pick one (or two) fields or interest areas that you're best at and start from there.
Is fashion your interest area? Do you love cooking affordable meals? Are you an expert reviewer of gourmet foods? Whatever it may be, there's always scope to add your unique flair to your preferred niche, even if it happens to be a highly saturated interest area.
Like in the case of influencer Diksha Singhi, who is steadily gaining followers based on her raw and unique take on sustainable fitness and body image, being brutally open and honest allows you to gain followers that have meaningful interactions with you and your personal brand.
Most importantly, once you decide on a particular niche, it's important to stick to stick to it. That's why it's important that you choose a niche that you are knowledgeable about, have a genuine interest in and that is something which reflects your true interests.
3. Establish Your Instagram Aesthetic
Your page's aesthetic – colours, look-and-feel, layout etc. – is the first thing your potential followers encounter when they visit your profile. The way your page is perceived by them based on these aesthetic factors will either earn you a new follower or cause you to lose out on one. More than just 'looking pretty', your aesthetic improves brand recognition and can help your personal brand grow.
Make sure your aesthetics appeal to your followers and go well with your niche. Talking about sensitive topics with a less-than-appropriate aesthetic may lead to your communication being misconstrued or ignored. That's simply counterproductive, isn't it?
4. Establish Your Brand Voice and Personality
One of the key answers to the question of how to become an Instagram influencer starts with a distinct personal brand voice and personality. In the sea of influencers – both, established and budding – your brand personality becomes a key differentiating element.
By having a clear self-image of who you are and what you represent as an influencer, you can be sure that your communication will reach the right people. However, it is important to understand that this is not a means to limit your creative freedom, but a way to make sure your efforts are targeted in a way that will generate the most recognition, cohesiveness and consistency for your personal brand. All of these, when combined, make for a successful influencer growth story.
Read about: Top 10 Benefits of Social Media in the Digital Era
5. Curate The Content You Create
Although Instagram is a largely visual platform, for aspiring influencers, content is just as important as the imagery. Based on your brand tone, your audience's preferences and your personal brand aesthetic, you should curate content that has the power to connect with people in a meaningful way.
What this means is that while you may talk about topics that are fairly common – fitness, travel, food, fashion, lifestyle – you should go the extra mile and bring unique perspectives, trends, opinions, POVs etc. to your content. Additionally, remember to use the right hashtags to give your posts more leverage to reach the right audience.
The frequency with which you post can also have a huge impact on your growth as an Instagram influencer. Depending on how often you can create new content, your page's analytics and your audience's preferences, you can decide how often you should post. As a rule of thumb, don't post more than once in a day or more than five times a week.
Check out: Strategies to drive traffic from Instagram to website
6. Capitalize On Trends
In the last few years, moment marketing grew like never before and gained mainstream status. Brands and creators alike understood the potential that trends have, and they are turning to moment marketing to remain relevant in an ever-changing landscape.
As a budding Instagram influencer, make sure you capitalize on moment marketing trends that keep making a splash on social. Be it the various versions of dalgona coffee that cropped up during lockdown, or the make-up brush challenge – it's always a great idea to try and put your unique spin on new trends.
By doing so, you become a part of a larger conversation. Users and audiences looking to be a part of that conversation are more likely to find you and engage with you if you have content surrounding their interests.
Best Digital Marketing Courses Online
What are some of the highly profitable Instagram niches in India in 2023?
Now that has been a step-by-step guide on how to become an Instagram influencer that is successful in the longer run, here are some niche suggestions for you to choose from. These niches are highly profitable in 2023 and can dynamically help you build your own brand identity.
If you are interested in doing makeup or very religiously follow skincare, you can turn those passions into a career by making it your niche. There is a huge audience for this starting from teens to adults, and the majority of the best brands in India are now relying on these micro-influencers to carry their product launch campaigns.
You can make, makeup tutorials, makeup and skincare recommendations, makeup and skincare hacks, find dupes for luxury products etc., as a part of your content. Your answer to how to be an influencer can be lying somewhere around your dresser, so make sure to explore this hobby for a potential career!
Digital Marketing Free courses to Learn
Since the pandemic hit hard, people are now becoming more serious about their health and fitness. If you are already a fitness freak and love doing some sort of physical exercise such as yoga, pilates, bodyweight training or any similar kind, you can just record yourself while working out and make useful content out of it.
Oftentimes fitness influencers are approached by various companies who market health and fitness products and this way the influencers can earn a hefty amount of money.
Everybody loves to style according to the trend, but they may or may not have the knowledge or time to understand the market rules. If you are someone who likes dressing up and have a good fashion sense, you can post related content and build a massive follower base. Moreover, the audience is not at all gender-specific, and the niche works great for all genders.
You can discuss the latest fashion trends, what might come in future, what type of clothing is suitable for what body type etc.
Gen Z is not all about making money but how to put that money into work so that they do not have work in their old days. This is why, if you are from a finance background or have good knowledge of money management, investment, assets and all that valuable stuff, chances are you can easily build a great follower base on Instagram. Instagram is not just about how to become Instagram influencer, it also has the potential to skyrocket your career further than just being an influencer, so make sure try your hands at it.
If you are from India and you can fluently speak in several languages then you can easily grow an audience. English is one such language that is valued very highly in India and is often seen as a sign of intellect. So, if you are good at speaking English or have in-depth knowledge of it, you can start making content that helps others strengthen their communication in English.
Other languages in that list may include, Korean, French, Urdu, Mandarin etc.
Slowly but steadily people understand that the diet they take, plays a massive role in their health and fitness. Especially for those who do a desk job, and are able to engage in many physical activities, eating the right food becomes the only option.
If you have a sound knowledge of nutrients and a balanced diet, you can post recipes on your Instagram, or tutorials for making clean and healthy dishes. You can also target highly popular areas such as weight loss, fat loss, PCOS, muscle gain etc and post valuable content on them.
In 2023, India is full of budding entrepreneurs and not each one of them may have the privilege of pursuing an MBA. Hence, if you have knowledge regarding how fortune 500 companies work, their business models, the secrets behind their success and why some of them failed, you can create great value on digital platforms. Such influencers often get brand deals from business tool companies, therefore, earning handsome money from brand deals.
Graphic Designing/ Art./ Photography:
If art is your passion and you are good at any of the areas, such as graphic designing, art or photography, you can build a huge follower base. Instagram can also become a great platform for building your portfolio as you showcase your talent. This can further help you generate leads and make a living out of it.
Who does not love good music and great moves? If music or dancing is your passion, you should start posting content on Instagram. The more creative your content is, the higher your follower numbers will get. You can post, tutorials playing some instruments, vocal coaching, step-by-step dance tutorials etc., to make your content more valuable for your audience.
If you love travelling and often travel to different places in India or abroad, you have a good chance of becoming a successful Instagram influencer. As this niche is comparatively more difficult, there is enough room for new travel influencers to grow.
You can post details of how to reach a certain place, how are the expenses there, what are some of the best places to visit and of course share your personal experience there. The more detailed and visually appealing the content is the faster you will grow.
In-demand Digital Marketing Skills
Things You Should Do After Becoming A Successful Instagram Influencer:
Once you gain a substantially good amount of following on Instagram, you can channel it and make other income sources. One thing you can do is open a Youtube channel and get monetary benefits through it by obtaining more brand deals. Apart from that, below are some other suggestions to try out.
Beauty and skincare gurus can either collaborate with big brands or launch their own brand

Fashion influencers can run their own fashion house or styling agency

Finance specialists, language specialists, business specialists, food influencers and health and fitness guides can curate courses, provide consultancy one-on-one consultancy, run online classes etc
These are all the ways on how to become Instagram influencer!
upGrad's Exclusive Digital Marketing Webinar for you –
Webinar with Q&A Session on Digital Marketing
Final Thoughts
While this article can act as a thought-starter for budding Instagram influencers and content creators, it can only do so much.
However, if you wish to improve your Digital Marketing prowess, check out MICA and Advanced Certificate in Digital Marketing & Communication. With this program, you can become an expert in social media marketing, content marketing, branding, marketing analysis and PR – all essential skills on your journey to becoming a successful influencer.
Popular Digital Marketing Blogs