Do you have a blog or a website which is not visible in Google search results? Or does it appear after clicking 'Next' several times? You may have heard a lot about the importance of SEO or Search Engine Optimisation for your website's organic or natural visibility.
Just for the sake of definition; Search Engine Optimisation is the technique of optimising your blog/website for better visibility in search engine's natural results for certain targeted keywords.
It can largely be categorised into two parts: On-Page SEO and Off-Page SEO, optimising both are very crucial for increasing the volume of visitors on your site. If you are eager to learn more, check out our digital marketing courses. 
Keywords are the words or phrases which visitors type in a search engine to get the answers they're looking for. You must also have heard many marketers talking about keyword research, quality of content, number of backlinks and other technical jargon resulting in better SEO.
Here, I'll give you a checklist of On-Page and Off-Page SEO techniques. Follow these and get on the path to ranking higher in Search Engine Page results!  
Starting with On-page SEO techniques, these are the steps you can take on your website/blog while creating content.
On-Page SEO:
Improve your content
Make sure your content is fun for the audience and it doesn't bore them. Rather, it should involve them. Posts containing infographics, videos, quizzes, etc are known to engage an audience and hold their attention for longer. Google understands that if visitors are spending time on your site/blog it means they are liking your content.
Mention the right tags
The header <h1/>, <h2/> tags not only make your article/website more structured but also help search engine crawlers to identify your content's relevance. Therefore, make sure you write high-quality content, focusing on keywords and the relevance of that content to your target audience.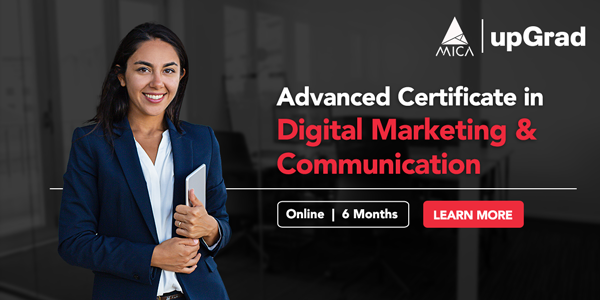 Ensure proper keyword density
Keyword density means the number of times a specific word or phrase is occurring on a web page/blog compared to the total number of words on that page. The keyword density tells search engines about your content. It's recommended to have a keyword density of at least 1.5% (and at least once in the first 100 words). Make sure you don't overdo this (Keyword Stuffing), Google is also known to penalise the usage of unnecessary keywords.
Best Digital Marketing Courses Online
Add ALT texts
The search engine crawlers that scan web pages are very intelligent. While inserting or uploading an image onto your website or blog, make sure that you add their ALT text (alternate text) which would tell the search engines the nature of the image. It's the HTML attribute of your image and helps search engines to read your web page and the relevance of the image.

Speed it up!
Make sure your site loads fast. There are multiple ways of ensuring this but if you're not keen on getting into the tech aspects, try compressing images within your articles before posting them. This also affects user experience. The faster your site loads, the better.
In-demand Digital Marketing Skills
upGrad's Exclusive Digital Marketing Webinar for you –
What's new in Marketing?
Inter and Intra Link
Make sure to cite sources by providing links to them. Google and other search engines will see this as a well-researched content piece and give due credit. Not only this, you should post internal links of related articles as well to make sure visitors spend maximum time on your website and continue finding relevant and interesting content.

Word count
Ever wondered why Wikipedia pages are ranked very high on search engines? It's because of the amount of detailed information they contain. You should create a post of at least 1,000 words to make use of this type of authority SEO.
Provide social sharing options
If users like your content they will want to share it within their networks, so make sure they don't have to copy the whole link and post it. Make it easier for them to become champions of your content by providing them with proper social media sharing options. There are various plugins to aid you.

Find a better blog post title
Your blog title must have the keyword you want to rank for and it should not be more than 50-60 characters such that the search engine displays it fully.
Digital Marketing Free courses to Learn
Structure your permalink
No one likes a URL with random alphabets and numbers. Moreover, a structured URL increases your SEO score; you can keep it similar to your post title.

Set up some technical stuff
Factors like getting an HTTPS domain makes your website more secure. Lately, Google has been encouraging companies to make their website/blog responsive and more friendly to access from mobile. Enabling Robots.txt and Breadcrumbs helps your page to be more relevant and structured, leading to a better SEO rank.
This sums up a lot of things that you can take care of while creating content, on your owned channels. But now it's time to move on from your website/blog and take care of some external factors. Let's check out some popular Off-page SEO methods:
Off-Page SEO:

Serve your customers well
Well, I'm a self-appointed goodwill ambassador of Amazon! They have always served me like I was their only customer. You may deal with hundreds of customers daily, but your customer remembers you as one brand, however big your team may be. So make sure you remain customer-focused, as much as possible.

Presence on web
Brands like McDonald's, Nike, Coca-Cola and others are just everywhere, right? On YouTube? Check. Facebook check, Instagram check, Twitter check! Not only does this kind of presence help them in reaching all their customer segments, but also increases their brand authority. And, vice-versa, if you're an internet company, you should consider localization.
Be a guest blogger
Being a guest blogger helps you in two ways – firstly, it builds the authority of your own brand and secondly, it gives you a backlink to increase your website's authority. Look for blogs which host articles written by guest bloggers in your niche. Connect with the owners, show them your previous blogging work and then write for them!

Engage with audience on social media
Have you seen the number of comments AIB gets on their witty social media questions? It reflects the power of their engagement with the community and their audience's trust. Leveraging social media, including polls, questions, comments, hashtags, and discussions can really help give your content and SEO a much-needed push.
Finding Influencers
I don't mean to harp on about the obvious, but we are consumers of advertisements. Whether it was the ALS Ice Bucket challenge or the Government of India's Swachh Bharat campaign, these were all perfect examples of Influencer Marketing.


Influencers are the people who have an influence over some segment of your target audience on social media, in the form of followers, engaged and trusting fans, etc. If you can reach out to them and convince or impress them enough to share your blog post, retweet etc, you'll be able to reach out to a larger section of the audience that trusts the influencer.
Influencer Marketing – The Silver Bullet
Meet your peers
Research and find directories and forums on the internet, that are related to your niche. Discuss the issues you face with people working in the same industry. It'll not only help in getting your work to be well known but you can also seek suggestions and help from them. If they know you they can share or feature your work within their network; giving you a relevant backlink and improving your SEO.
Comment on others' blogs
There are people who spend a lot of time commenting on popular blogs. Find blogs related to your niche, discuss the topics and write your views and reviews around those. You can also mention the link to your blog/website, which will increase the number of backlinks you receive. If someone comments on your blog, acknowledge them properly.

Mail to a segmented list of users
Build a great email list by using contact forms on your site/blog and segment them across different domains. Bulk mail them your newsletter using MailChimp or a similar email marketing tool. Email marketing still has the best return on investment. Reaching your users by landing directly into their mailbox is the best thing to regulate. You can also send them company updates and ask them to take action.
Do you have a great brand image?
Branding plays a huge role in your content's success. For BuzzFeed, even a substandard article will get more traffic than an awesome article on a new Blog.
Why Brands Need To Do More In Digital: Lessons from Google, Airbnb & Uber
Experiment with content
Let's think like mad scientists for a little while and just experiment! Try out different formats on different channels and track your performance with Google Analytics. Not only will this increase the diversity of your content, but will also assure a 'been there done that' attitude!

Popular Digital Marketing Blogs
To make it big as a marketer, in the long run, you have to make your organic, online presence stronger. For a strong organic presence, you need to spend some time focusing on your SEO approach; along with keyword analyses and a great user experience.
These were some major On-page and Off-page SEO techniques. Want some more great tips? The last point says it all, be a mad scientist and experiment! Follow a hit and trial approach, you never know what growth hack you may stumble upon!
If you wish to explore and become an expert in Digital Marketing, check out MICA and upGrad's Advanced Certificate in Digital Marketing & Communication. Become an expert in social media marketing, content marketing, branding, marketing analysis and PR.
Do you have some of your own SEO tricks or hacks, other than these? Share some in the comments.
How do I create SEO-friendly content?
A common mistake people make while creating SEO-friendly content is that they stuff it with keywords. Keywords are an essential part of SEO. However, it is not the only part. Even before curating content for web pages or social media, it is important to start with keyword research. Understand the terms people are searching for. With the right phrases and keywords, you can get long-term results and drive traffic to your website.

Besides that, it is also important to structure your content, write catchy headlines, SEO-friendly URLs, determine the search intent and create the content in the right format so that you get your on-page SEO right.
What is duplicate content? Does it harm SEO?
You've probably heard of the term duplicate content and the threat it poses to SEO rankings. Well, when the same content exists on two or more websites or two or more internal pages, it is referred to as duplicate content. Two kinds of duplicate content exist – one is exact duplicates where the content is identical to another and the second one is near-duplicate content which refers to two pieces of content that have only minor differences.

Duplicate content constitutes written content, title tags, meta tags or H1 tags. Though search engines do not penalise duplicate content, it filters identical content. This means your website will lose a ranking of one of your web pages. The best way to avoid a case of duplicate content is by including a unique page title, meta description and HTML code. Also, H1 and H2 headings improve the quality of the content.
Is link building important for SEO?
To improve your site's visibility on search engine result pages (SERPs), link building is an effective tactic. However, gone are the days when link building was about quantity. Today, it is more about quality. The best way to determine the credibility of a site is by having high-quality backlinks. This will enhance your ranking and conversion opportunities. With the right link-building campaign, you can also target the right keywords and consistently drive traffic to your website.
Ride the Digital Wave