In the financial-corporate modern world, investment banking is a lucrative career choice for aspirants looking for a challenging profession. Apart from being an in-demand career option, it promises a high growth trajectory – every ounce of your hard work is paid off well both monetarily and in terms of recognition and job satisfaction.
Check out our free courses to get an edge over the competition.
When we say investment banking is a challenging career, we mean that it may sometimes cost your sleep and sanity as you crunch numbers, but keep in mind – you'll be rewarded handsomely if you're good at what you do. As you help your client or company succeed financially, you will undergo immense personal growth and receive gratifying monetary benefits with steady career development. Once you establish yourself as an investment banker, various more prominent careers in finance await you for a more stable, more rewarding, and relatively relaxed occupation in your later life.
You can consider doing our Management Essentials Bootcamp if you are interested.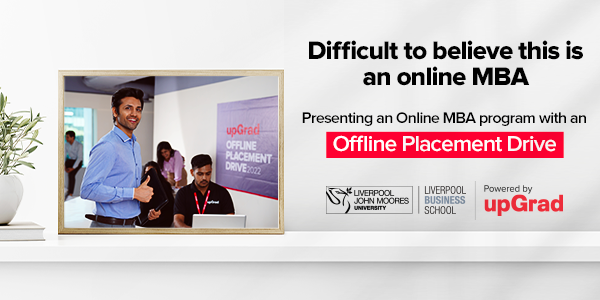 The investment banking sector is a growing field, it is expected to grow by 8.5% by 2022. The job role of an investment banker
is very crucial they use their expertise to help their clients in the financial domain. They help to raise capital, in mergers and acquisitions by using their analytical, persuasive, and communication skills.
Who is an Investment Banker?
An investment banker is a finance expert who manages the finances and investment decisions of a company, a bank, or a financial institute. It is one of those professions where merely having a degree does not suffice – you need a knack for numbers and real-life experience. The job role incorporates duties like raising capital, administer securities, investments, and fundraising from the capital markets. Investment bankers also create vital financial strategies for mergers and acquisitions and asset management.
On the whole, an investment banker is responsible for most of the finance manager for an organisation. Their key goal is to raise the required funds for operations and growth, make investments and assure financial security, and improve the overall financial portfolio of the company. However, investment bankers are not liable for any decision-making – they act as expert financial guides to the senior management.
Thus, investment bankers must possess a mélange of attributes, including the right educational qualifications, skill-set, foresight, network, and a tad more than sheer luck to succeed.
There are certain hard skills that are required to be an investment banker-
Mathematical skills

Analytical skills

Communication

Project Management

Problem- Solving

Negotiation

Persuasion
Eligibility criteria for becoming an Investment Banker
The eligibility criterion for the role of investment banker varies across sectors and companies. While an FMCG company can be assumed to offer the job to a B.Com graduate, top financial institutes prefer MBA (Finance) graduates. Apart from the educational qualification starting from graduation and going as high as Chartered Accountant, in-depth knowledge of business, finance, economics, and maths can give you an edge over regular candidates with no background in business and finance. This article is going to give an overview of how to become an investment banker.
1. Bachelor's degree
Finance/Accountancy/Commerce graduates can find entry-level job opportunities in investment banking. For instance, graduates can join as an intern at investment/brokerage firms or joining a bank/financial institute as a Junior Analyst. However, as a graduate, you have to work your way up the corporate ladder through hard work, diligence, and performance. While this might seem like a suitable entry pathway to investment banking, the lack of specialised training, higher qualification, and experience can hold you back from bagging high-profile and well-paying job roles in this domain.
The average salary for an intern in the investment banking/ venture capital/ private equities company is ₹4.9 Lakhs per year). The interns get practical experience in the job. They get to be mentored by the seniors and understand the know-how of the industry. They see how real-life transactions happen, and learn the art of negotiation and persuasion.
Featured Program for you: Business Analytics Certification Programme
2. MBA (Finance)
MBA (Finance) is one of the widest avenues for entering into the IB Industry. Since this postgraduate course covers all vital disciplines such as business management, accounting, marketing, commercial acumen, finance & financial analysis, it grooms students for an investment banking career. Plus, learners get ample opportunities to network with peers and industry experts. Equipped with an MBA (Finance) degree, candidates can land lucrative roles in banking, financial services, insurance, fintech, and startups.
MBA with finance specialisation is a very strong field of study as it opens many doors to enter into various industries such as investment banking, Research Analyst, Asset Management, Equit Management, Financial Consulting, etc.
Finance is a domain which is a core of any company, for the same experts and experienced professionals are bestowed with the tasks of handling the finance portfolio. And this is reflected in the compensation the finance professionals get. An investment banker is supposed to have a very strong finance background.
3. CFA
For a Chartered Financial Analyst, making a way into the investment banking domain is a cinch. Since your educational qualification already opens up the gateway to the IB industry, you can find suitable employment prospects in reputed banks, financial institutes, investment firms, brokerage firms, insurance agencies, and management consultancies.
CFA is not going out of demand in the coming future rather it is going to be the most demanded job profession in coming. The need for financial experts is growing and the same is being reflected in the competitive salary these professionals procure.
The following hard skills are of importance in the CFA field-
Modelling

Analytical

Decision making

Problem Solving

Mathematical
4. CA
Chartered Accountant is yet another one of the preferred qualifications for working as an investment banker. As a CA, the candidate is well trained in Finance, Money Markets, Equities, Securities, Mergers & Acquisitions, IPO listing, and Law, among others. This helps them to lock and load for working in banking and non-banking institutes as an investment banker.
The scope of a chartered accountant is increasing. The reasons for the demand are many such as startups are coming up in the market, there are more taxpayers and the government is coming with new regulations and policies. So to manage the accounts a CA is entrusted with responsibilities.
The following hard skills are a prerequisite for becoming a chartered accountant-
Accounting

Regulatory Standards

Data Analysis

Problem Solving

Attention to detail
Apart from the educational qualifications, there are certain skills that are needed for becoming an investment banker, such as:
1. Analytics
Analytics skills are crucial in the investment banking industry. Be it finance modelling or fiscal research, an analytical mind frame can take you places not only during getting recruited but also towards building a progressive career in this field. Thus, it would not be a bad idea to enrol in a short-term Business Analytics certification course.
The skill of data analysis, research, visualisation of data, critical thinking and problem solving constitutes the analytical skills. These are important skills to be had for a professional. It is the ability to segregate the bigger problem statement into smaller categories and then approach these problem statements with a strategy. Investment banking in India and abroad demand these analytical skills.
2. Calculative skills
A job in banking and finance can never be secure until you have strong mathematical skills. Since investment banking experts spend a significant amount of time playing with numbers, calculative skills must be your strong suit.
Also, visit upGrad's Degree Counselling page for all undergraduate and postgraduate programs.
3. Finance knowledge
From basic accounting like maintaining a balance sheet to creating Profit & Loss statements, investment bankers must be proficient in basic finance skills. Financial knowledge requires someone to be held responsible for multiple tasks such as accounting, financial management, etc. Along with the hard skills certain soft skills are also required such as communication, interpersonal, etc.
4. IT Skills
When we say IT skills, it means IB professionals must be familiar with tools like Excel and PowerPoint. ERP, SQL. It also pays off to have a fundamental knowledge of Blockchain and APIs. Along with the other skills in IT the professionals should also be having skills in data analysis, project management and program management.
Advantages of Becoming an Investment Banker
As we mentioned before, investment banking is a lucrative career choice. This is the perfect fit for you if you can envision your typical day to look like this – meeting with high profile clients, working on pitch books, preparing offers, running fiscal projections, and identifying newer avenues for wealth generation.
The average base salary for an Investment banker in India is ₹11,94,746. Investment bankers can expect a bonus of 40-80%, depending on their organisation's financial performance per fiscal year. While the initial years in this profession are pretty rewarding, within 4-5 years, the potential of this job increases exponentially.
Aside from the immediate monetary benefits, there are several other advantages of becoming an investment banker.
Personal growth
As you work in this sector, you will realise each day is a learning curve and before you call it a day, there is a new skill, knowledge or expertise under your sleeve. Working in this fast-paced environment will boost your personal growth and help you perform better in every walk of life. The profession of an investment banker brings a lot of added perks to one's life. The good professionals get hired by good companies with higher salary growth. They can make their career not only nationally but internationally as well.
Professional Potential
Investment banking offers quick, professional advancement. Most companies reward investment bankers with hefty bonuses and numerous other perks for their performance, hard work and diligence. As networking is a crucial aspect of investment banking, you make many important connections for life.
Investment banking in India brings a lot of potential to one's career. Professionals having good experience and apparent skillsets can get a chance to enter into the C Suite of a company as well.
Building self-esteem
Once you establish yourself as a credible and trustworthy professional, you will be respected by your seniors, colleagues, clients, and contacts. They will always look up to you for guidance and direction in financial matters. This will serve as a boost for your self-esteem, continually pushing you to do better.
The right course to become an investment banker
Aspirants can opt for the following courses to build a fruitful career in investment banking:
upGrad, along with the O.P. Jindal Global University(JGU), offers an MBA degree in Digital Finance & Banking, nationally recognised and internationally ranked as an Institute of Eminence. This industry-oriented course is suitable for candidates aspiring to work in the finance domain. The university offers a 1-week on-campus immersion program to help aspiring candidates get the classroom experience before admission. Apart from online lectures, students also work on case studies, assignments and participate in offline BaseCamps to gain practical experience.
With this course, you can get a dual alumni status – an MBA Degree from Liverpool Business School, UK and PGP in Management from IMT Ghaziabad. Recognised by World Education System (WES), this course is especially suitable for students interested in working abroad. Learners work on more than ten case studies and simulations from Harvard Business Publishing.
How upGrad MBA(Finance) degrees help?
upGrad courses are designed to groom students for the finance and banking industry. They get hands-on learning experience delivered by trained instructors from top institutions. Not just that, upGrad ensures that students enjoy real-world exposure by connecting with industry experts and mentors. Each course includes mock interviews, resume building sessions, and 360-degree career assistance to all learners.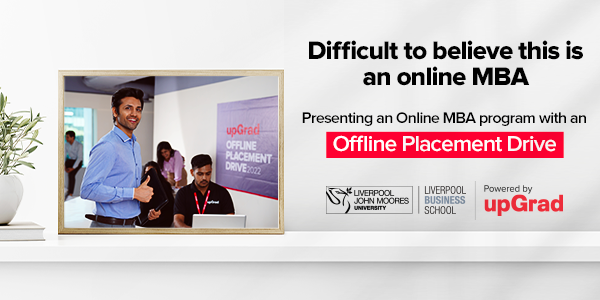 Other courses suitable for the investment banking industry are:
Bachelor of Commerce (B.Com) Hons.

Bachelor of Arts (BA) in Finance/Economics

Bachelor of Business Administration (BBA) in Finance

Chartered Financial Analyst (CFA) Programme
Conclusion
By now, you must have understood that an investment banking career is no walk in the park – you've got to work hard to earn your position in this cut-throat industry. Thus, it wouldn't hurt to start your learning journey with a bit of professional help. MBA programs and short-term certifications are the way to go.
When you enter the field as a street-smart professional with the right qualifications and skills, there'll be no stopping you!