Apps can be called as the new cosmos in the world of the mobile eCommerce. Statista report says, the number of app downloads across all mobile platforms is estimated to be at 258 billion in 2022 from 178 billion in 2017 – a whopping rise of 45% in five years. But apps don't sell themselves.
Because of the increasing demand, it's a bloody, fierce battleground out there between apps to remain crowdpleasers over time, and that's where you need effective mobile app marketing. The mobile app marketing comprises of techniques and methods deployed in the industry to attract, engage, retain, and acquire app users with value-based applications.
While building a distinct app with uniquely helping functionalities and seamless usage isn't enough, it can remain undiscoverable by customers in time, requiring thoughtful planning, careful strategy to achieve recognition.
Stages in Mobile App Marketing
There's a way to go about mobile app marketing, and this roadmap is often termed as the mobile app marketing funnel/loop. It consists of four primary stages and various sub-stages. 
Stage-I: Pre-Launch/Awareness of the App

– It refers to the period when the app is in the development stage, and you need to create a buzz around its concept. 

Stage II: Post Launch/Acquisition of the App

– This is when you've just launched your application and require rigorous, foolproof methods to make it more discoverable and encourage downloads. 

Stage III: Engagement and Retention

– More than 25% of apps on the app platforms remain as once or twice downloaded by users. On the contrary, your users should stay hooked to your applications, and for that, you need to have well-rounded promotions.

Stage IV: App Monetization

– Perfect for user-driven apps that help users enjoy paid subscriptions, exclusive features, and more on-app purchases. The catch is – as an app marketer, you need to deliver enhanced, rare features that other free app competitors don't. 
Stage-I: Pre-Launch/Awareness of the App
Unlike popular belief, the pre-launch marketing strategy is quite helpful in understanding your customers' location and, thus, having all pieces of the app marketing puzzle fixed for the bigger picture. 
Understanding App Platforms' Requirements
Apple App Store and Google Play Store are two of the most trusted, widely used app platforms worldwide, but they have their own set of rules and regulations for an app to be hosted on their platforms. As an app marketer, these sets of requirements should be the backbone of your app.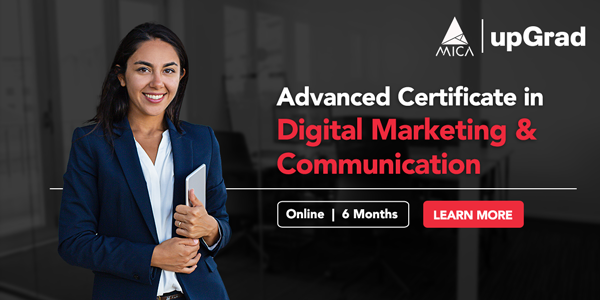 Keyword Research
The definition of keywords tells about its importance since these are the very words used by customers to search and identify your app and its purpose. However, keywords aren't always that obvious, and many 'fluff words' can be passed on as keywords when not taken proper care. Therefore, it's best to go through extensive research via tools, comparing other app's keywords to discern strong keywords for getting your app discovered. Learn more about keyword research. 
App Naming 
There's more to it than what appears at the surface since it needs to be distinct, yet memorable and findable. There are also several copyright infringements and legal details you need to consider before you name an app.
Check out: How to be a successful mobile app entrepreneur?
Competitor Research
Imperative to your app's success, it is when you need to understand which apps come first in the keywords you've selected from step I and know how they interact with their customers. 
Learn Digital Marketing Online Course from the World's top Universities. Earn Masters, Executive PGP, or Advanced Certificate Programs to fast-track your career.
Identifying Correct Product Category
It's not easy to make out the right product category without getting deeper into your app and others. Why? Because there are billions of apps already present in the app store that are also widely downloaded. 
Landing Page Creation
A right landing page can make or break your app, in terms of its conciseness in providing relevant app information to users. It should contain elaborate app descriptions and links to the website where users can sign up with their credentials for seamless in-sync and updates. 
Content Marketing
Since pre-launch is all about creating a curious environment before the app launches, it needs loads of relevant, actionable content. It can benefit in:
Lead generation

Increase the target audience and brand awareness

Driving traffic

Upselling and Cross-selling
Learn more about content marketing
Stage II: Post Launch/Acquisition of the App

Your app is now live and ready to churn big numbers. It can only happen with a well-thought-out user acquisition strategy that can be divided into two types:
Paid Marketing:

These techniques require additional payment per download.

Unpaid Marketing:

These are the organic, deep-rooted methods in which you can earn organic downloads based on the quality of service. It can comprise of the following:
App Store Optimization
One of the most compelling features crucial to the post-launch phase of apps is performing several actions like adding right meta tags, descriptions based on the keyword research for keeping the app more discoverable. The Apple App Store and Google Play Store are always featuring apps based on popularity, functionalities, productivity, etc. Therefore, to feature in such lists, you need to increase your visibility in the top categories. 
The ASO feature can influence most of the app's visibility in trending searches for newly-launched apps, thus directly contributing to the app's downloads and engagement. 
Remember that as much as 63% of apps get visibility because of the daily featured apps on respective platforms.

App Reviews
AppRadar says that as many as 79% of users go through reviews before downloading an app. Therefore, it is essential to reach out to mainstream, online media outlets, and ask for organic reviews. Reviews can go a more substantial way of attracting more visitors to your app and staying ahead of your competitors. 
Besides getting featured, you need to encourage your customers to put in reviews and honest feedback in the reviews section of your app. It would allow other users to rely on these and make download decisions accordingly. 
Paid Marketing 
This comes as additional support to your organic activities and pushes them further into hitting the hosting platforms' top charts. It can include:
Mobile App Tracking
An essential tool to understand the source of the downloads, identify patterns in the same can help you have a better knowledge about spending money in the right place for each download. 
Paid Features
From paid press releases, directory listings, and advertisements, these are all effective methods to make your app seen and heard across the search engine results. 
Referral Marketing
'Word of mouth' still works wonders in the lifecycle of an app since more than 83% of people rely on their friends' or families' app recommendations. Uber, Airbnb are some of the most successful apps that gained (and are still getting) a lot of traction from referral marketing because of their functionalities. 
upGrad's Exclusive Digital Marketing Webinar for you –
What's new in Marketing?
Influencer Marketing
Influencers play a pivotal role today with the rise of smartphone users and the online engagement activity on social networking sites. Opinion leaders worldwide on Instagram, Facebook, YouTube, etc. have their unique way of reaching out to their millions of followers every day with their posts, and for apps that can mean tremendous visibility. 
Learn more: How to Create Social Media Content Strategy?
Stage III: Engagement/Retention
It is difficult for apps to retain customer engagement in the long term without building a valued customer relationship. It can be only via nuanced, personalized user experience that your customers can remain rooted in your app in terms of usability and stay loyal.

Onboarding 
From the customers' perspective, getting started with an app that they've only heard about but never really used can be difficult. Therefore, as soon as your user gets on board with your app, you need to make them aware of all its functionalities, benefits to increase the value of the product for the user. 
Deep linking
It can help your users to navigate across different apps, and within predefined sections to understand, avail exclusive offers, information about their new product/service. 
Push Notifications
It can come as a gentle, exciting remainder about the latest update, exclusive deals, time-limited offers about any product or service featured on your app. 
Marketing Automation
Methods used here can help you minimize the time invested in deploying a marketing routine process. It can include activities like email marketing, campaign management, lead and engagement management, etc. 
Best Digital Marketing Courses Online
Stage IV: App Monetization
It is an aspect that can prove to be challenging to keep up with time, as more free apps come into the market. 
Paid subscribers prove to be more loyal to your application as they know and rely entirely on your app's functionalities.

Exclusive features and products can be kept at justified prices for all your users to avail at the payment of a specific, predefined fee. 

Many applications also use advertising as a feature in their apps to keep the users engaged, as in-app advertising allows users to have free access to apps. 
Also Read: Digital Marketing Tutorial: A Step-by-Step Guide To Become an Expert
In-demand Digital Marketing Skills
Conclusion
The mobile app marketing has always been considered a complex, sophisticated, multi-level process that takes care of everything from app promotion to getting new technology updates. However, when done right according to the sustainable, strategic pillars of mobile app marketing, you can attain great results and tap into more unique demographics across global mobile platforms, essential for its growth.
If you wish to explore and become an expert in Digital Marketing, check out MICA and upGrad's Digital Marketing Certificate Program. Become an expert in social media marketing, content marketing, branding, marketing analysis, and PR.
If you are curious to get into the world of digital marketing, check out upGrad & MICA's Advanced Certificate in Digital Marketing & Communication.
Digital Marketing Free courses to Learn
Popular Digital Marketing Blogs
What is Mobile App Marketing?
Mobile app usage worldwide is growing by approximately 90% just in 2019. On average, people have around 50 mobile apps on their smartphones. This is only growing year on year. The biggest challenge that mobile app companies face is how to acquire a customer cost-effectively and how to retain and engage them. This is where Mobile App marketing enters the picture.

Mobile App Marketing employs techniques that can lure, occupy, retain and acquire customers through value-based apps.
What is Keyword Research?
Keyword research is not about search volume. It is not entirely about traffic either. It actually is about selecting topics that can potentially attract customers looking for, servicing their requirements and getting a conversion out of the process in the end.

You need to do keyword research when you want to optimize pages for SEO, shift business strategies (B2B v. B2C), or build a new website or launch a new product or service on your existing website.
What is Paid Marketing?
Keeping up with trends in the marketing industry is challenging to say the least. They seem to come as fast as they go. Paid Marketing is no different. Paid Marketing involves any marketing material that you pay to place. Examples of paid marketing include social media ads and sponsored content. You will also hear other terms like paid media and paid advertising. These are often used conversely, depending on the context. But for us, they all boil up into the overarching paid marketing topic.
Ride the Digital Wave