Marketers cannot ignore YouTube or YouTube keyword research. This video sharing platform that Google acquired in 2006 has a presence in over 100 countries, 80 languages and is the second-largest search engine in the world. The platform has to its credit more than two billion active users in a month.
And why not, YouTube dishes out entertainment. It's hard to find people who do not watch movies or music videos on YouTube these days. One also has a big list of categories to choose from – television shows, movies, trailers, contests, live events and so on. If you are serious about YouTube, learn digital marketing from top institutions and get an edge over your competitors.
Why is YouTube Keyword Research Important?
Visuals are more powerful than text and often more preferred. 65% of people learn better from visuals. YouTube lets you deliver your message to your audience more effectively and maximize engagement. It also gives higher retention of information.
Videos can bring fun, entertainment, and variety to your content. Many YouTube channels are making huge amounts of money. The channels earning six figures a year grew by 40% year over year. Ranking on YouTube can bring a number of benefits, and keyword research is the best way to tame YouTube.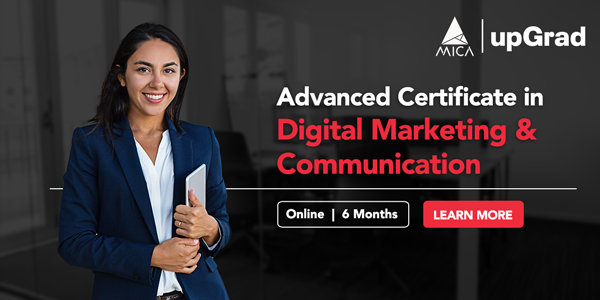 Video marketing is becoming highly expensive and competitive. A proper YouTube keyword research strategy should be in place to help rank your YouTube videos and scale up the revenue. Keyword research can help cut down on costs and reach the audience faster. The right keywords will connect the videos to the right audience and give amazing results.
How to get started with finding keywords for YouTube?
The first step before you even touch the keywords is to identify your audience, their needs, emotions, and interests. The video content you produce and the stories that you tell your audience should centre on their needs. Once you get the right picture of what your audience requires, you can work on to produce fantastic videos for their interests.
Audience research will give an idea of what keywords you can use for your YouTube keyword research. What exactly might the audience be searching for? For example, if you run a beauty store, you know that fairness cream is a keyword with lots of search volume. But this is a short tail keyword. You know your audience and understand that most of them are, let's say, looking for fairness cream to use in summer and that too for dry skin. This can help you pick a long-tail keyword, like fairness cream for dry skin in summer.
Targeting your video around the right keywords can rank it, and fetch you more comments, likes, and views.
Best Keyword Research Tools for Great Results
Now comes the research. There are a lot of digital marketing tools out there, promising to do the trick. But keep in mind that YouTube SEO is not the same as Google SEO. Not all the tools available are suited for YouTube keyword research as most of the tools focus on Google search volumes. For researching keywords on YouTube, you should use tools that specifically suit the YouTube search volumes.
A simple Google search for YouTube keyword research tools can bring up a list of free and paid tools. Here are a few selected keyword research tools that can help you find the top-ranking keywords in your niche.
1. YouTube Autocomplete
The Autocomplete feature of YouTube works in the same way as the Google search bar and Google Autocomplete.
Type in a word in the YouTube search bar and YouTube suggests the popular keywords. The autocomplete results will appear as shown.
The keywords for YouTube that are suggested by Autocomplete have 2 advantages:
They are popular keywords and can give good traffic. YouTube is showing them for the simple reason that people are searching for these terms on YouTube.

Each one is LSI keywords and is easier to rank.
Tip:
Dig deeper using the search bar – Try pulling out more suggestions from the YouTube search bar. Play around with the keywords a bit. Once you have a keyword, you can add another character to the end to view more suggestions. Say you have selected the keyword 'online courses'. If you add 'f' to the end of the keyword, you will get

suggestions like 'online courses free' or 'online courses for jobs'. This will give you a lengthy list of long-tail keywords for YouTube.

Check these keywords on Google Trends to find their relative popularity. All you need to do is change the type of search to 'YouTube Search'. This way, the keywords can be narrowed down to the trending ones.

You can use KeywordTool.io to reduce your work with YouTube Autocomplete. This tool automatically generates numerous variations of the keyword and gives you a huge list of autocomplete suggestions.

Digital Marketing Project Topics for Beginners
2. Keyword Tool From VidIQ
VidIQ has a YouTube specific keyword research section.
Just enter a keyword and the tool will populate the list of keyword ideas. The VidIQ keyword search results screen would appear as below.
The tool gives you a total picture of the overall utility of a keyword by giving data on the search volume and competition score. You can compare and choose the best keywords for YouTube.
3. Ahrefs Keywords Explorer
This is one of the most popular YouTube keyword research tool used to narrow down and obtain highly relevant keywords. Ahref is powered by clickstream data and can give information on the clicks, local search volume, global search volume and more.
The tool is quite simple, just select YouTube as a search engine and enter your keyword to derive the list of keyword suggestions. The Ahrefs search results screen appears as shown below:
As you can see, it tells you how many people have searched for the keyword in a month and how many clicks the keyword had received.
You can narrow down the results further by selecting 'Phrase Match'. This will give you the keywords containing the exact phrase. Ahrefs gives more options for narrowing down the search with the 'Include' filter and 'Exclude' filter.
4. YT Cockpit
Another nifty tool for YouTube keyword research, YTCockpit is entirely focused on YouTube. This tool gives you powerful keyword suggestions and helps in competitor analysis. It draws data from YouTube Autocomplete, Google Suggest, and Google Adwords. You can also receive information on likes, subscribers, and traffic trends.
5. YouTube Analytics
This is an often overlooked yet powerful source of those high ranking keywords for YouTube, and the bonus is that most of these are untapped ones. YouTube analytics will show you the exact keywords that your viewers use to reach your video.
You can get the analytics report from YouTube Studio > Click 'Analytics' > 'Reach Viewers'.
Scan the report carefully. Yes, you might be optimizing for most of these keywords. But there could be a few keywords in the list that you are not using. These are your potential gold mines.
What does this data suggest to you? YouTube is already optimizing these keywords without any effort on your side. So if you work on these missed keywords, you can easily rank your videos and boost traffic.
Best Online Digital Marketing Courses
Techniques to Focus
While researching using the keyword tools, you can also keep in mind these additional techniques.
1. Competitor Analysis
Do an analysis of your competitor's videos and find out what keywords have worked for them. Select the competitor channels that have around the same number of subscribers as yours. Click on the 'Videos' tab and sort the videos by 'Most Popular'. You will get the list of competitor videos that are getting the most number of views. Analyze these videos and find out the keywords they have used in the title and description. This method can get you a good number of proven keywords for YouTube.
Tips:
You can also look for the keywords used in the tags. For this, check the HTML code of the video.

Right-click and select 'View Page Source', the HTML code displays.

Do a ctrl+f and type 'keywords' in the search bar. It will show you the keywords used in the tags.

Alternatively, you can install the 'TubeBuddy Chrome extension'. Whenever you browse through a video, it will show you the keywords used in that video.
2. Focus on Keywords That Give Video Results on Google
By using this trick, you can rank your YouTube video on both YouTube and Google.
Google doesn't show videos for all the keywords. Videos are displayed only for 'video result keywords'. So, before finalizing the keywords for YouTube, do a search on Google to see if they display a video. If the search results return a video, it is a video result keyword, and including these keywords can bring both YouTube and Google traffic.
Tip:
Check the traffic the videos are getting from Google using Ahrefs Site Explorer. Paste the URLs one by one into the Explorer's tab to get the data of the organic traffic it is receiving.
Top Digital Marketing Skills
3. Use LSI Keywords
LSI keywords are always the best way to target customers with buying intent. Let's step out of YouTube keyword research and uncover some LSI keywords in Google.
Enter a keyword in Google search and scroll to the bottom of the page. You will see a list of related keywords here, which are the LSI keywords that can be used for your YouTube videos. Including these keywords will get your YouTube videos featured in Google search and can give external traffic from Google.
upGrad's Exclusive Digital Marketing Webinar for you –
What's new in Marketing?
Digital Marketing Free courses to Learn
Conclusion
The internet is saturated with hundreds of YouTube Keyword research tips and articles appearing each day claiming to rank YouTube videos faster in record times, like 7 days. Is that really possible? Keyword optimization is a process that takes time, and to learn this art, refer to authentic sources so as not to waste your effort.
The career opportunities in digital marketing are plenty; you get to choose what you want to become. If you are curious to get into the world of digital marketing, check out upGrad & MICA's Advanced Certificate in Digital Marketing & Communication.
Popular Digital Marketing Blogs