Introduction
In this technological era where every platform provides people with a source to earn money, YouTube stands out because of its easy and distinguished money-making ways. Apart from being the second-most visited website and second-most used social media globally, YouTube provides a different and unique source of entertainment to its viewers and helps content creators and video makers make a fair income through their videos.
Content creators have a variety of options to monetize YouTube channels. This can involve corporate sponsorships from a large brand, fan fundraising, or item sales, in addition to advertising. In this article, we will talk about the different ways to monetize your YouTube channel quickly. 
The fact that creators and influencers should consider before thinking about monetizing YouTube is that you cannot earn money through YouTube immediately. To monetize YouTube, you should focus on how to post content that attracts viewers and subscribers. Content that garners a lot of attention and hooks viewers will increase your chances of earning money through YouTube. 
Ali Abdaal, a YouTuber based in the UK, started his YouTube channel in 2017 while being a medical student at Cambridge University. He grew his channel from a few hundred subscribers to over 2.9M subscribers as of now. This is a result of his consistency, discipline, and quality of his content.
Leading Indian influencers like Carryminati and Bhuvan Bam earn upto a crore per year.
Creating the foundation
Joining the YouTube Partner Program (YPP) is the first step toward monetizing your YouTube videos. While anyone can create a YouTube account, you must meet certain primary conditions to join YPP, and you must keep these criteria in mind while creating content.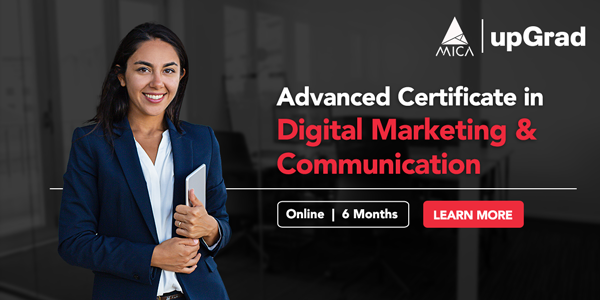 These prerequisites are 1,000 subscribers and 4,000 watch hours in the last 12 months, which most content creators can meet by producing content consistently. The more challenging component of joining the YPP and where YouTube will devote effort to inspecting your channel is ensuring compliance with YouTube's regulations and standards.
The next step in your journey towards monetizing YouTube after joining YPP is to make sure you have your entire focus on building your channel and are continually working to boost your profile in all areas. To grow your channel, you should be consistent with your posting, and focus on putting out quality content.
Also, you should take steps to understand your audience more, and reward your loyal followers. Diversifying your channel on platforms such as blogs and social media can also help you increase your reach. Using SEO will also help you in boosting your profile and ranking better in the search results. If you want to learn more about YouTube marketing, check out our digital marketing courses.
Digital Marketing Free courses to Learn
YouTube Monetization Requirements 
1. Advertisements
Ad revenue might be the first thing that comes to mind when people think of the YouTube Partner Program, as it is a significant source of income. The YPP Partnership provides specific tools to content providers, such as the option to monetize their films using Google Adsense. YouTube uses different types of ad formats, such as pre-roll, display, etc., to monetize videos.
Advertisers are compensated according to the number of clicks and impressions received. YouTube keeps 45% of the money earned through these advertisements and gives the rest 55% to the content producer. The only rule which must be followed by content creators here is that their content must follow the Advertising standards set by YouTube.

To enable Ad revenue in your videos, all you need to do is go to your YouTube Studio and click on the "Content" icon in the left sidebar. Next, you have to select a video or multiple videos and click on monetization (again in the left sidebar). You'll be asked to choose the type of ads you want to run, and after that, all you need to do is save your settings by clicking on the save icon. 
Avail Monetization tools available on YouTube
YouTube provides a wide range of monetization tools to attract creators and influencers. Creators can access these tools once you get the YPP partnerships, but all these tools have specific requirements which they must fulfill to avail the tools. Mentioned below are some of these tools and their requirements. 
2. YouTube Premium
YouTube offers its account holders to have access to YouTube Premium, which provides users with a more enhanced experience. The major advantage of YouTube Premium is that it removes all advertisements, allowing users to watch their favorite videos uninterrupted. It also allows users to use the YouTube app in the background without disrupting the video. If a YouTube Premium subscriber sees your video, you will receive a percentage of their subscription fee. This process is automated.
3. Channel Memberships
Channel memberships are comparable to using a membership scheme to monetize your website. This lets your users pay a membership fee and have access to exclusive movies, live chats, emojis, badges, and other things in exchange for their payment. This tool allows you to make the most money from some of your most popular videos. You must be at least 18 years old and have over 30,000 subscribers to offer channel subscriptions to your subscribers.
4. YouTube's merchandising function
If you've established a strong brand via your content, your audience will likely want to support it by purchasing products. You may use YouTube's merchandising function to generate additional cash. This option may not be appropriate for every channel, but it may provide significant revenue for certain YouTubers. You need to be at least 18 years old and have a minimum of 10,000 subscribers to sell items through YouTube's merchandise shelf.
5. Super Chat and Super Stickers
Super chat gives viewers more access to the brand they're interacting with, and it provides content creators with another money source. People were able to get their messages highlighted in the live chat using this tool. If you want your followers to be able to pay to have their remarks highlighted in your live chats during your live streams, you must be at least 18 years old and reside in a country that allows it.
Best Digital Marketing Courses Online
Conclusion
Producing excellent material that engages YouTube's viewers and keeping your audience engrossed is something for which you as a creator should be rewarded, and this is where monetization comes in. The good news to all those who want to make income through YouTube is that the number of channels that earn more than $10,000 USD per year on YouTube doubled over the years.
There are many various methods to monetize your YouTube videos as now YouTube provides a lot of monetization tools through which you may make a lot of money. Building an audience will require some effort, but if you continuously produce excellent material, you will begin to reap the benefits of your efforts. 
Popular Digital Marketing Blogs
If you want to learn digital marketing strategies, improve your resume with MICA certification, check out MICA and upGrad's Advanced Certificate in Digital Marketing & Communication. 
How long does it take to earn money through YouTube?
Earning money through YouTube is not dependent on time. Instead, it is dependent on the number of subscribers and watch hours your channel has. If you want to earn money through YouTube, you need to join the YPP ( YouTube Partner Program), which requires a minimum of 1000 subscribers and at least 4000 watch hours over a period of 12 months. Once you reach the requirements, all you need to do is use the different monetization tools such as Adsense, YouTube Premium, channel subscription, etc., available on YouTube to start earning money. As meeting the requirements of YPP is solely dependent on your content, duration doesn't play a significant role in your journey to make money through YouTube.
How hard is it to monetize your YouTube channel?
Monetizing your YouTube channel is not really hard as long as your content is exciting and attracts viewers. If your content upholds the audience, then earning through YouTube is an easy task for you. Along with good content, hard work and dedication are two other factors that help determine your money-making capability on YouTube. Posting your videos regularly, incorporating the best SEO strategies, diversifying your channel, understanding your audience, and rewarding your followers can further assist you in monetizing YouTube.
What is the best way of monetizing YouTube?
Adding advertisements to your videos is possibly the best and simplest way to monetize YouTube. You can use Google Adsense to earn money through your videos. Adsense is completely free, and all you need to do is to make a Google Adsense Account. When your viewers click on the advertisements on your videos, the profits are put in your AdSense account and paid to you whenever they reach a certain amount.
Ride the Digital Wave