Every business needs to have proper sales funnel to effectively guide potential customers through the conversion process. This will involve the entire process of attracting your target audience, engaging them, and then turning them into paying customers. While the process sounds fairly simple, the actual execution is much more challenging.

Here are some tips to help you develop a sales funnel that works.
It Starts with Knowing Your Audience
If you want your sales funnel to be a success, you need to have a clear understanding of your audience. This will help you discover the best ways to attract them and deliver your message to them, where they're most likely to take notice of it. You'll also be able to understand how to frame your message in a way that would appeal to them.
So you'll need to find out:
Their most frequented social media channels
Once you've gained a better understanding of your target customers, you can take the time to create different buyer personas. You can create personas based on how certain customers will use the product and what would motivate them to buy the product.
Even among your customers, you may have different reasons for using and buying the product you're selling. So it's important to understand these differences and accordingly personalize your content and marketing strategies for each of them.
Attract and Engage Your Target Audience
Using the information you've gathered about your audience, you should now be able to come up with a plan to attract them to your website and then engage them with your content.
First of all, you can drive relevant traffic to your site using the following options:
PPC campaigns targeting relevant people
SEO campaigns to optimize your site for search and enhance its visibility in relevant searches
Influencer marketing to attract an audience through real people
Guest posting to attract a relevant audience through quality content
Best Digital Marketing Courses Online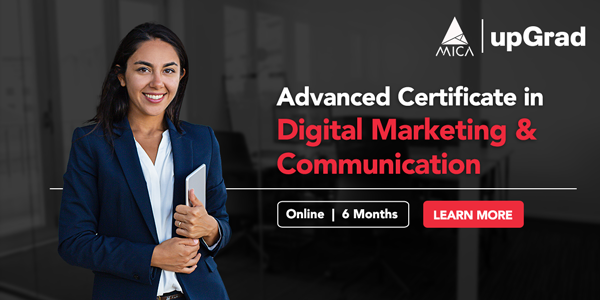 Additionally, you can amp up your content strategy and deliver high-quality content to your site visitors in order to engage them. By showcasing quality content that highlights the benefits of your product or services, you may be able to drive plenty of conversions.
Make sure people can easily complete their purchases so they don't leave the sales funnel without converting. Interested to learn more about the various steps involved in creating successful sales funnel, check out this intriguing gifographic!
Learn digital marketing courses online from the World's top Universities. Earn Masters, Executive PGP, or Advanced Certificate Programs to fast-track your career.
Featured Programs for you – Advanced Certificate in Digital Branding & Advertising from MICA
In-demand Digital Marketing Skills
upGrad's Exclusive Digital Marketing Webinar for you –
What's new in Marketing?
Digital Marketing Free courses to Learn
Popular Digital Marketing Blogs
How can I research my target audience?
Before you roll out any campaign, knowing whom you're going to be selling to is important. Thankfully, there are various ways to determine and research your target audience. You can start by taking advantage of Google Analytics. You'll find the sections divided into various categories such as demographics, interests and geography.

Another way to go about it is by asking them directly. You can use your website or social media pages to run polls and surveys. However, remember to keep it short. You can even give them something in return for filling up the form. It can be a discount or coupon code for their next purchase.
What are the best lead generation strategies to implement in 2021?
In today's over competitive marketplace, if you want your business to succeed, lead generation is key. Also, it's important to know where your leads are coming from. This will help you in campaign creation too. Despite there being so many methods out there to capture effective leads, here are a few strategies we swear by – the good old email marketing (cost-effective and easily measurable), think high quality content pieces (whitepapers, blog posts, eBooks, webinars, Quora questions), focus on high quality backlinks, optimise your website for mobile and fix the UI/UX, and the most important one – having an active social media presence – look for online forums and communities where people hang out.
How to turn potential clients into happy clients?
Once you're able to convert a lead into a client, your job doesn't end. In fact, it begins there. If you want a particular customer to stick with your brand, you have to go an extra mile in making sure they're happy. Some ways you can do this include – shortening the average response time by following up with them as soon as they reach out to you, tracking their purchases, checking if they've referred your brand to their friends and family and tracking their behaviour online (average time on the website, email open rate, items added to cart etc.)
Ride the Digital Wave
UpGrad and MICA PG Certification in Digital Marketing and Communication
Learn More