Want to craft algorithm-friendly video content? Wondering how to gain viewers and increase the number of subscribers on your YouTube channel? The secrets mentioned in this guide are just fire! Let's begin!
Grow your YouTube channel with a theme
Before you begin to produce and post videos on your YouTube channel, you need to give it a theme.
Having a theme will help you turn one time viewers into lifetime subscribers.
Just have a look at a few of the top viewed channels, and you will find that their secrets to gain subscribers lie in sticking to a particular theme. 
Take an example of Jamie Turner's channel. He succeeded to secure his place among the top 8 best business YouTube channels with more than 2.77K subscribers.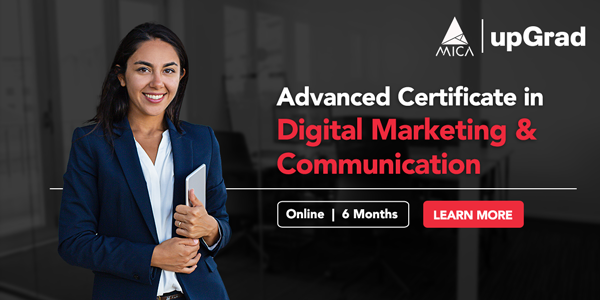 Have you noticed most of his videos revolve around a certain theme related to business, self-development, and success? 
If your YouTube channel caters to a particular theme, people who are deeply curious about that theme will like subscribing to your channel so that they may not miss your future posts. Consequently, they will keep learning something new about a topic they are passionate about.
For instance, imagine that your videos are all about relationship advice, and you aim to help people with their life problems. Then people who are going through a hard time with their love life and looking to get valuable advice to mend the crack will not mind subscribing to your channel. They will get an update whenever you post a video on reinforcing relationships, and it will give them a ray of shine to start over.
If you are serious about getting into YouTube, check out our digital marketing courses from top universities.
Grow your YouTube channel with content
When people subscribe to your channel, they know they are signing up to get updates whenever you post some content. And, if your content is engaging and their initial interactions with your post are positive, they will wait for your next post and love hearing from you again and again. 
Whether it is an entertainment experience, a learning experience, or both – it is worth subscribing to your channel and watching videos.  
And, remember that if your content does not focus on what people are seeking, it will get lost in a deep sea of videos no one is watching. 
Here, the keyword is key:
Choose the "RIGHT" keywords, and your video will skyrocket the search engine result pages. 

Choose the "WRONG" keywords, and your videos will sink in the sea of YouTube. 

If you are unsure which keywords can help you fly high, you can take the help of "Google Keyword Tool". 

It will aid you to know what keywords people are looking for and how to come up with competitive content ideas. 
Read more: How To Do YouTube Keyword Research
Grow your YouTube channel with consistent video uploads
If there is one thing that can help you grow your YouTube channel fast, it is a frequent post. When you post content consistently, you increase your feasibility of gaining regular viewers because your audience will have a reason to subscribe to your channel. 
After all, why should they subscribe if you are not going to upload any more videos? 
Also, uploading videos frequently is a great way to compete. 
Commit yourself to upload at least one new video every month if not every week, and stick to that schedule.
Here consistency is essential because it will result in bringing existing subscribers back to you for more, increasing video views, and improving video engagement.
You can measure the engagement that your video receives in the following forms:
Subscribing

Social sharing

Commenting

Saving

Thumbs up or Thumbs Down

Downloading 
Ideally, great engagement works as a key factor in how to grow YouTube channel and make money. 
Grow your YouTube channel with thumbnails
Your video thumbnail is the first and foremost impression your audience notices and engage accordingly. Hence, it must be CATCHY and CLICK-WORTHY. 
Never create a CLICKBAIT thumbnail; it will result in losing the subscribers instead of gaining.
When you're going to create a thumbnail for your video, ask yourself these 3 questions to make sure you are walking on the right track:
Is your video thumbnail appealing to your targeted audience?

Does your YouTube thumbnail showcase what your video is all about?

Is your thumbnail exciting enough to generate curiosity in your audience about your video?
In short, create a clear thumbnail of whatever the video is all about or show an image that sets up a situation for your video. Make the viewers wonder what happened before or what will happen next. 
For example, this thumbnail with the caption "Can I Quit?" weaves a story and ignites interests in the audience to know about the full story.
Remember, the thumbnails are just the half story; the other half is the storytelling title. A clever combination of thumbnails and titles can leave a great impact on increasing your viewers' interests. 
Learn more: Top Big Data YouTube Videos You Must Watch Right Now
Grow your YouTube channel with a push and promotion
When you have a website, you strain every nerve to promote it to all the social media platforms. The same rule applies to your YouTube channel also. 
You need to give your videos a little "PUSH" to get going. 
This PUSH can be in the form of sharing the video clips on your social media profiles. You may never know how many people may subscribe to your channel by seeing your video promotion ads on Facebook, Instagram, Twitter, and even on Pinterest.
You can send an announcement of your new video upload to your email list also.
If your video is well crafted and optimized as per the viewers' interests, the initial PUSH or CROSS-PROMOTION strategy is all you need to get going. 
YouTube will do the rest.  
Remember that no kind of promotion can work for a poor video.
With a cross-promotion technique, your video may get a view spike in the first few days, but if it is not engaging, your video will barely get any views later.
So, cross-promotion is a key part of how to grow on YouTube, but if your video is not great, it will not work in the long run. 
Grow your YouTube channel with video collaborations
When it comes to the question of how to grow your YouTube channel, don't hesitate in opting for collaborations. Co-hosting with the other YouTubers of your genre can exponentially increase your video marketing efforts. 
It will double your viewers and their engagements on your channel. 
The best way to go about doing video collaboration is to find YouTubers who have a similar audience to you.
Like:
In this video, Becca Hodgekins and Alfie Deyes have best met the criteria of video collaboration that needs to engage and entertain viewers.  
Know more: Top 5 Data Science YouTube Videos You Must Watch Now
Grow your YouTube channel with SEO
SEO is not only for your blog or website. It is a great tool when working on how to grow on YouTube.
Surprisingly, most of the new YouTubers forget to work on the SEO part. As a result, their videos barely rank on YouTube.
To gain subscribers and make money on YouTube, you need to be seen, and SEO is the key here. 
Best Online Digital Marketing Courses
How to grow YouTube channel with SEO strategies?
Create a catchy title that focuses on a specific keyword.

Keep the title short – not more than 50 characters.

Use long-tail keywords in the title. 

Don't miss to add keywords in the video file name. 

Include links and backlinks in the descriptions of videos. 
Top Digital Marketing Skills
Grow your YouTube channel with interaction and engagement
Don't forget that YouTube is a social media platform. So, it demands social interaction as well. 
With that said, you need to start connecting with your commenters and subscribers.
Replying to the commenters is a good way to start. It makes your audience feel you are listening to them and value their opinions. 
Another big way to connect with your subscribers is to ask them what they want to watch. For example, you can create a video and ask them what they want to know in your upcoming video. Then, based on their suggestions, you can create a video on the same topic. 
It would be great if you call them out in the video. 
Digital Marketing Free courses to Learn
Conclusion
It is high time to know how to grow on YouTube.
This is the Future of Marketing as time pass and more and more people get on the internet,so you got to upskill yourself with Digital Marketing Programs

Why "now"? Because YouTube has recently overtaken Facebook on the World Wide Web. With over 30 million daily active YouTube users, you have a high chance to create a YouTube channel now and put your content before the global audience.
Maybe you already have a YouTube channel, but it is not growing as you are not putting enough effort in the right direction to grow it.
Let's change it.
Follow the above-said strategies to work out how to grow YouTube channel so that the number of your subscriber count may go up.
If you are still unsure how to grow on YouTube or looking to undergo some professional courses to upgrade your social media marketing and video making skills, you can enroll yourself in the free online courses and education programs of upGrad. Complete all the modules successfully and be a certified social media manager and Youtube video creator!
If you wish to explore and become an expert in Digital Marketing, check out MICA and upGrad's Advanced Certificate in Digital Marketing & Communication. Become an expert in social media marketing, content marketing, branding, marketing analysis and PR.
Popular Digital Marketing Blogs
How to create a YouTube channel?
First up, you need to head over to YouTube.com and click sign-in in the top right-hand corner. You will be prompted to log in. So, if you've already got a Google account or a Gmail address, you can log in using that. Otherwise, you can click on the 'Create Account' button.

After you sign in to YouTube using your Google account, you can come up to the top right-hand corner, to your profile picture, and click on the 'Create a channel' option.
How to switch from personal to brand account on YouTube?
The key reason behind converting a personal account to a branded account on YouTube is because it allows you to assign managers to help you manage the channel.

The first step is to log into your personal YouTube channel. Head over to 'Settings' and go to 'Advanced Settings.' Click on the 'Move channel to a brand account' option. You will be asked to log in again and verify that it is you. Once logged in again, you will find yourself on the 'Move YouTube channel' page. Select the account you want to switch to a branded account and click on 'MOVE CHANNEL.' YouTube gives you one last chance to confirm if you want to move to a branded account. Once you click on the 'MOVE CHANNEL' button for a second time, the switch will be complete.
How to grow your YouTube channel?
The first thing you have to address while trying to grow your YouTube channel is how you perceive YouTube. You must understand that audience development is more critical than growth because growth is the result, while development is the actual process.

If you want to speed things up and get views and subscribers as fast as you can, you need to set goals and try to think of who you are trying to target with your videos.
Ride the Digital Wave