Introduction
You started a YouTube channel. You took your time and effort to create good videos. But only your friends and family subscribed to your channel. Your channel subscriber numbers are not increasing and it's frustrating.
YouTubers upload hundreds of hours of video every minute. Getting popular on YouTube is not a piece of cake. Most YouTube videos get very less views because they don't lay out a strategy to increase their subscribers. It is very easy to get lost in that sea of channels and videos if you don't plan on how to become popular. 
You are looking to increase your subscribers without spending on ads. You have come to the right place. If you are a beginner in digital marketing marketing, and want to gain expertise, check out our digital marketing courses from top universities. 
Let's discuss how to increase YouTube subscribers without spending on advertisements. 
Top 10 Ways To Increase YouTube Subscribers For Free
1. Keyword Research For Your Videos
Keyword research is important to find out which video you will be creating next. Imagine you put your heart and soul into creating a video and later find out there is not much interest or searches for the keyword. Finding keywords for your videos is not as easy as finding keywords for your website. There, you can just use Google Keyword Planner to find out the monthly search volume to identify the popularity. 
But you can use other tools to find out the popularity of specific keyword phrases in YouTube. For example, YouTube suggest is a good place to start with. Type the query in the youtube search and find yourself seeing a list of autocomplete suggestions. This will give you an idea of what type of searches are getting conducted on YouTube.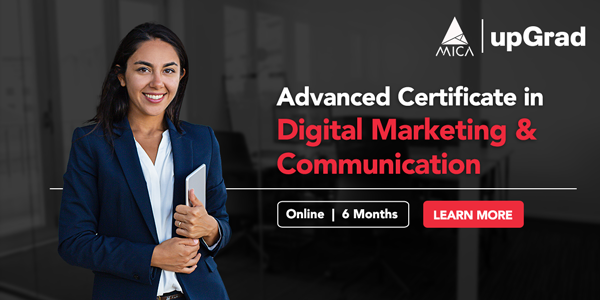 You can also use VidiQ keyword search tool to search relevant keywords for your next video. Using YouTube studio stats, one can get the list of keywords you are ranking for. You can use this to find what type of keywords you are ranking, what type of keywords you can rank for. It is important to find keywords which have video intent. 
2. Post Quality & Interesting Content
Well, it is so obvious, isn't it? Creating quality and highly watchable content is everyone's aim but how many YouTubers do it on a regular basis? What do you need to do to create highly watchable content?
Create a user persona. Find who your audiences are and what do they need.

Choose the right topic. Create a theme for your channel and finalize topics for your audience. 

Get the right equipment and tools to create clear videos. 

Edit videos after creating. Remove the unnecessary sections. Make it more engaging. 
Also Read: How digital marketing is crucial for business?
3. Make Eye Catchy Thumbnails
Thumbnails are pretty much the first thing users see in YouTube search listing and relevant video recommendations. Thumbnails give an idea to the users what to expect in the video. The more engaging your thumbnail is, the better click-through rate it will produce. 
4. Use Playlists To Your Advantage
Most YouTubers don't use playlists to their fullest. When you create a playlist of related videos, it lets users to binge-watch your videos. The more videos the viewers watch, the more likely they will subscribe to watch your future videos. 
For example, if you are an education-related channel and you make bi-weekly MBA videos, create a playlist, and combine those videos. Don't forget to add your future videos to the playlist as well. 
5. Create Good Videos
To create a good experience for the users, you should be investing in a good mic and camera. Without proper tools, even good content will have less engagement. 
Avoid unnecessary distractions in the video. Get to the point directly. Don't make bigger videos than it has to be. People prefer short videos for almost everything. 
Some marketers might prefer bigger videos because Total Watch Time is an important factor but the more people watch your content, the better total watch time will be anyway. 
Instead of making a bigger one, concentrate on improving user retention. First 30 seconds is very important if you want to hook them for the entire video. Let them know what to expect and set the tone. 
The more they engage with your content, the better your ranking on searches and relevant videos. 
Must Read: Digital Marketing Tutorial
6. Work on Your Channel Profile
Your channel needs to be impressive when users visit your channel page. This includes drafting your channel description. Don't make it very short or very large. Write what users can expect in your channel, how often you post videos, how you are different from other similar channels, and add a call to action for them to take an action. 
Update your channel art. If you are a brand, make sure your brand image gets reflected in your channel art. There are multiple tools available online to help you create customized designs for your channel art and logo. 
7. Embed Your Videos
Don't just publish the videos on YouTube. Embed the video on your website or blog section. Select the relevant webs page or blog post to get more exposure so that your website readers can be your YouTube subscribers. 
Google normally indexes only one video per web page so if you need to include more than one video, make sure your important video is placed on top.
8. Share Your Videos on Social Media
Share your videos on other social media platforms like Facebook, Twitter, Instagram, etc. 
You can give a link to your YouTube channel on other social media channel's bio as well as sharing your latest videos on those platforms for cross-promoting. 
You can also try creating a trailer for your video and post it on other social media platforms to give a sneak peek. 
9. Engage With Your Audience
The more you engage with your audience, the more friendly you appear. 
You don't need to reply to all comments when you get tons of comments. But try to reply as much as you can. You will stand out as you don't see a lot of YouTubers reply to their comments. 
By reading the comments of your viewers, you can get ideas for your future videos as well. 
10. Ask Your Readers to Subscribe
Well, this is the normal now. At the end of every video, you ask your viewers to like and subscribe to your channel to increase engagement and subscribers. People need to be reminded. People might watch a great video and go on to watch the next one. So, at the end of the video, ask them to subscribe to your channel. 
Just give them valuable reasons to subscribe to your channel instead of just asking them to subscribe. Clicking the bell icon will give the subscribers notifications whenever you upload a new video. Asking your viewers to subscribe your channel is similar to asking your app users to give a rating. Do it when they feel most satisfied like when you provided a very useful information. 
11. Promoting Your Videos
As we mentioned before, every minute hundreds of hours of video are uploaded to YouTube. If you don't promote your videos, people might easily miss out your content. 
You can promote your content by embedding your top videos on your top performing web pages and blog posts. Sharing it in your social media channels, adding the channel link in bio can help social media followers find your channel easily. You can further improve the reach by adding the link in your newsletters, add the link in your email signatures, etc.
Bonus Points:
12. Partnership with Other Channels
By making partnerships with other channels, both channels reach other channel's audiences. 
13. Create Trending as well as evergreen videos
Don't stick to create just either trending or evergreen videos. Trending videos can get you quick views in a short time which can even get your videos on the YouTube home page. Plus it will get you more subscribers as people would want to get notified when you post some newsworthy content. It will help you reach more audience in a short time. Evergreen videos will improve your watch time. 
Conclusion
I hope you liked the article and learned a few things about how to increase YouTube subscribers without spending on advertisements. It is about finding what works for you, what is not working for you, learning and updating yourself which makes the difference. 
Let us know your favorite methods to increase subscribers in the below comments. 
If you are interested to learn about digital marketing, upGrad is a great place to start your digital marketing journey.
Best Digital Marketing Courses Online
upGrad's digital marketing course duration is 6.5 months. The course is fragmented into various modules consisting of theory, case studies, and live industry projects on topics like SEO, SEM, social media/content/email marketing, marketing analytics, campaign management, and marketing strategy, among other things.
The Advanced Certificate in Digital Marketing & Communication course take on a holistic approach to digital marketing. By the time you finish with us, one thing is for sure – your horizon of knowledge will expand significantly and you'll learn to think and act like a true digital marketer. With so many perks and benefits, why should you go someplace else?
In-demand Digital Marketing Skills
upGrad's Exclusive Digital Marketing Webinar for you –
How Marketers can enable Sales for Success?
Digital Marketing Free courses to Learn
Popular Digital Marketing Blogs
What is a user persona?
Archetypical users whose characteristics and goals reflect the behaviour of a larger group of people are known as user personas. Personas are usually presented in documents that span 1 or 2 pages. Such 1 or 2-page documents include information on the environment in which the persona operates, background information, attitudes, skills, goals, and behaviour patterns. When creating a user persona, marketers typically incorporate details that are personal and context-specific. This is done to make the persona more realistic.
What is a click-through-rate?
Click-through-rate or CTR is the ratio of clicks on a specific link to the number of times people saw the link. CTR is commonly used on call-to-action or CTA links. Marketers use CTA links to guide digital users through a sales funnel and become paying customers. The number of times that people view the link is also known as the number of impressions. CTR is calculated as a percentage. The success of the search results of pay-per-click (PPC) campaigns, hyperlinks in email campaigns and blog posts and CTAs on a landing page can be measured using CTR.
What are email signatures?
An email signature is one form of brand image communication. It is also referred to as the email footer. In addition to providing information regarding the name and the position held, it also serves as brand collateral and makes it more recognisable. It comprises of a block of text that is inserted automatically at the end of every email message that is sent out. Typically, an email signature contains the following – name, business information, email address, and URL. Sometimes, it may also carry the brand tagline or a memorable quote by a public figure that epitomises what the brand stands for.
Ride the Digital Wave