Summary:
In this Article, you will learn 6 Top Career Options after BBA in 2023
Specialize in Management (MBA)
Become a Data Scientist
Join Public Services (UPSC)
Become a Digital Marketer
Become a Product Manager
Become a Blockchain Expert
Read more to know each in detail.
"What to do after BBA?"
"What are my career options after BBA?"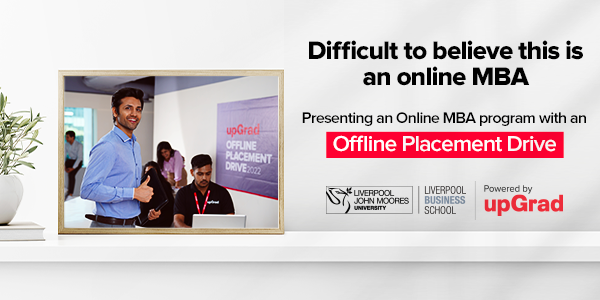 "Want to know the best BBA job opportunities?"
How many of you wonder which are all the best career options after BBA? BBA is among the most popular graduation courses that students take after completing school. In today's day and age, getting a BBA degree is good but it is not enough. It is not easy to find high paying jobs for BBA graduates if one has not chosen the right courses after BBA. One has to take up post-graduation or professional certificate to have a well-established bba career options.
Learners receive an average Salary hike of 58% with the highest being up to 400%.
You can also check out our free courses offered by upGrad in Management, Data Science, Machine Learning, Digital Marketing, and Technology.
After bba which course is best? This is very common question most of the students ask after completing it. There are several career options available to students after completing a graduate degree in BBA, but not all students are aware of the different routes they can take to establish a successful career after bba. Let's discuss the available career options after BBA that you might consider for stable BBA job opportunities in the future. You might be surprised to see some career choices we've mentioned here, so be sure to check every option in the list. Let's get started to know about the scope after bba.
Below is a list of some great courses what after BBA that you can opt –
Career Options After BBA
1. Specialize in Management (MBA)
If you are wondering, 'after BBA what can I do?', opting for an MBA, also known as a Master of Business Administration, emerges as a prime contender for further studies after successfully completing a BBA. Given the diverse range of BBA career prospects, pursuing an MBA proves to be a compelling choice for those inclined towards higher education post-BBA. If the aspiration involves overseeing a family business or embarking on an entrepreneurial venture, obtaining an MBA degree presents an excellent decision, particularly considering its relatively concise two-year duration. The MBA program allows you to augment your proficiencies for leadership roles across many sectors, spanning Banking, Finance, Sales, and beyond.
Check out our programs MBA from Deakin Business School & Post Graduate Diploma in Management From BIMTECH with dual specialisations.
What you'll do in this field
After getting an MBA, you can get leadership roles in organizations of different industries. In MBA, you learn about engagement, people's performance, leading change, leadership, project management, strategic thinking, and many relevant topics.
You'll have to solve complicated business problems that arise in the day-to-day life of an organization.
Featured Program for you: MBA from Golden Gate University
To enroll in our online MBA degree, you need to have a Bachelor's degree with a minimum of 50% marks and two years of full-time professional experience. You can also crack the Common Admission Test (CAT) to enroll in the MBA programs of other colleges and universities. Some institutions have their admission tests, so you should check their eligibility criteria before applying.
Enroll in our MBA from Liverpool Business School and get started on this fantastic journey.
After completing graduation in the relevant stream, learners can apply for GMAT or CAT examinations. English proficiency is a must if you decide to pursue education in foreign universities. MBA application requires candidates to provide work experience, which is vital to the application process and helps to gain practical experience for better communication and skill implementation. BBA job opportunities turn even better with an MBA degree, so make sure to grab a master's degree to strengthen your resume for an even better BBA scope and excellent jobs after BBA and salary.
2. Become a Data Scientist
A Data Scientist program entails the study of concepts spanning computer applications, mobile technologies, and software systems, as well as the art of storing, collecting, and analyzing data for future applications. There's a prevalent misconception that a career in data science is solely tailored for individuals with a technical background; however, this notion is far from accurate. To know 'after BBA what can I do?' students coming from commerce or holding a BBA degree can equally embark on this career path and excel, contributing significantly within their chosen domains. This avenue emerges as one of the most promising career options post-BBA, allowing individuals to contribute profoundly in their respective fields.
Check out Python Bootcamp from upGrad.
You can become a data scientist by taking a course in this field. We offer a PG certification in Data Science, which provides you with all the necessary skills and knowledge to become a professional in this field.
What you'll do in this field
As we mentioned earlier, data scientists use data to help their clients in making better plans and decisions. You'll have to learn about multiple relevant technologies such as Python and MS Excel to perform your duties. Data scientists create models, analyze raw data, and find answers to difficult questions through the data. They create visualizations to explain their findings to other members of their team.
In our course, we teach you about Statistics, MySQL, and Machine Learning, and do analytics with Python to perform all the tasks effectively. Ås a BBA graduate with a certification in Data Science, you can apply for the role of Data Scientist, Data Analyst, Business Analyst, and Machine Learning Engineer.
Read: Data Scientist Salary in India
To enroll in our Data Science course, you only need to have a Bachelor's degree. As a BBA graduate, you can enroll in this course immediately because it doesn't require any prior coding experience.
Working as a data scientist demands candidates to have a technical background with minimum eligibility for a graduate degree. Although a degree is not necessary to apply for posts, most companies prefer graduate and post-graduate candidates. If your BBA scope and tech background do not cover Big Data and data analysis specifics, enroll in a data science certification or diploma program. The programs provide foundational concepts and in-demand skills to keep up with the volatile market in order to bag BBA job opportunities from the competitive BBA jobs list.
3. Join Public Services (UPSC)
After completing a BBA degree, numerous individuals opt to embark on careers within the government sector. This inclination arises because the Union Public Service Commission (UPSC) administers civil service examinations annually. Through these examinations, candidates are selected for diverse civil services, including prestigious roles like the Indian Administrative Service and the Indian Police Service. It's noteworthy that eligibility to sit for the Civil Service Commission's exam mandates graduation from a recognized university, necessitating possession of a minimum bachelor's degree. This prerequisite underscores the significance of attaining educational milestones before embarking on this path.
One of the most popular career options after BBA is to prepare for UPSC, you'll need to check their syllabus and study hard for several months.
Also, Check out online degree programs at upGrad.
What you'll do in this field:
Civil servants are responsible for managing government organizations and deliver the government's policies successfully to the public. They are responsible for the success of the government's policies and help the legislators in performing their duties. The responsibilities of a civil servant depend highly on his/her department and division.
The minimum eligibility for this exam is you should be a graduate. So, as a BBA graduate, you can apply and sit in this exam. It is divided into two sections, namely, Prelims and Mains.
Public services examinations demand basic graduation or BA degree to appear for the examination. These competitive exams are either conducted periodically throughout a year or once a year. Candidates must keep an eye on notifications availed on the official website to timely fill out forms and attempt the pre and main examinations per your eligibility to participate in public service examinations besides the BBA course jobs list.
4. Become a Digital Marketer
Opting for digital marketing stands out as an exceptional career path after completing a BBA if you are wondering 'what can i do after bba?'. It offers the potential to foster online growth for businesses. Its remarkable effectiveness in delivering impactful marketing solutions has led to its widespread adoption. For BBA graduates, enrolling in a digital marketing course paves the way for a promising career trajectory in this domain. It's noteworthy that digital marketing holds a distinguished place among professional courses after BBA. This strategic approach involves digital marketers leveraging their expertise to bolster their clients' online visibility. Consequently, pursuing this course unlocks a diverse range of post-BBA career possibilities.
As a BBA graduate, you can learn digital marketing skills and kickstart your career in this lucrative field; for that purpose, you'll need to take a digital marketing course. With upGrad, you can get PG Certification in Digital Marketing and Communication. You'll get to learn about all the necessary tools and skills to become a digital marketer.
Digital Marketing Free courses to Learn
What you'll do in this field
Digital marketers help their clients in developing a robust online presence and using it to expand their business. They use SEO and SEM to enhance the visibility of their clients. Similarly, they identify the right social media platforms for their clients and help them leverage them in the best way possible.
They employ various marketing strategies such as Paid Campaigns, Content Marketing, and other techniques to achieve the desired results. In our digital marketing course, we teach you about SEO (Search Engine Optimization), SEM (Search Engine Marketing), Content Marketing, Analytics, and other relevant skills.
After getting the certification, you can get jobs as a Digital Marketing Manager, Social Media Manager, or as an SEO Specialist.
The minimum eligibility to join our digital marketing course is a Bachelor's degree. As a BBA graduate, you can join our course right away and become a digital marketer.
Digital marketing courses are usually taught as a subject in graduate or postgraduate curriculums, though people applying for digital marketing certification or diploma programs must pass through the eligibility criteria. Online and offline courses either demand a graduate or postgraduate degree for successful application.
For example, upGrad's digital marketing course demands a basic bachelor's degree eligibility and can easily be mastered from your home. Online digital marketing courses are popular, so just visit the portal, fill out the application form, and submit the fee within the deadline. Following your previous academic prowess and experiences, you will be selected for the relevant program to bag excellent jobs after BBA and salary.
5. Become a Product Manager
In the wake of the burgeoning role of product managers, individuals often contemplate their post-BBA path. Opting for product management stands out as an excellent career choice post-BBA. Product managers play a pivotal role in planning and executing a product's lifecycle, collaborating with various teams for its success.
This course equips students with essential tools and techniques for these responsibilities, opening up diverse career opportunities after BBA. A product management career can lead to roles like product analysts, product marketing managers, and designers within a company. In India, a degree in business or a related field typically serves as a pathway to becoming a product manager.
The average salary of product managers in India is around 16 LPA. As a fresher, you can earn about 7-8 lakhs per year, which is undoubtedly a reasonable sum. To become a product manager, you can enroll in our Product Management Course.
What you'll do in this field
Product managers work with teams to ensure the success of a product. They perform market research to understand how accurate their idea is, perform analytics, and plan product development. In our course, we teach you about all the relevant technologies you'll have to use to perform these tasks. Some of those tools and techniques are Balsamiq, Marvel, Google Analytics, and Mixpanel. After becoming a product manager, you can get a job as a Product Analyst, Product Marketing Manager, Product Designer, and many similar roles.
You need to have the necessary certification to become a product manager in India. For our course, you only need to have an undergraduate degree. So, as a BBA graduate, you are eligible to join our class.
Among various BBA course jobs, a product manager is one of the most widely opted for careers. The basic requirements for becoming a product manager are a specialized degree, certification, or diploma in product management. You must have a commerce background with a bachelor's or master's degree to apply for product management specialization. Besides academic eligibility, few institutions also demand work experience related to product designing, testing, or development.
6. Become a Blockchain Expert
Bitcoin, a swiftly growing digital currency, has transformed monetary paradigms. It forms the bedrock of modern technology called blockchain, enabling decentralized transactions. Post-BBA, certified online courses offer Executive Programs to shape you into a blockchain professional. As an expert, you'll craft smart contracts and applications, exploring facets like cryptography and peer-to-peer networks. This course opens up diverse career avenues after BBA.
You can become a Blockchain professional as a BBA graduate by taking a course in the same. At upGrad, we offer an Executive Program in Blockchain Technology Management, which is the perfect way for a BBA graduate to become an expert in this field.
What you'll do in this field
As a blockchain expert, you'll build solutions, prototypes, and proofs of concepts based on this technology. You'll create smart contracts, distributed apps, and use a distributed ledger to do so. Our Blockchain program teaches you about many other blockchain concepts, such as P2P networks, cryptography, and ICOs.
Companies of various industries, including finance, software, and healthcare, are looking for blockchain experts. After completing the program, you can become a Blockchain Application Architect, Business Analyst, Blockchain Manager, or a Blockchain Consultant.
To enroll in our Executive Blockchain Program, you need to have at least two years of professional experience. You don't need to have any coding experience to join our blockchain program. It's a great way to start a tech career.
Though there are very few opportunities to attain a bachelor's or a master's degree in blockchain, few foreign universities extend mentioned programs with blockchain specializations. Besides a language proficiency certification, SOPs, LoR, and GMAT or GRE certification, candidates require prior wording in the relevant field.
A preferable career option for candidates interested in blockchain is to apply for a certification or a PG diploma program in blockchain technology. These courses have a skill-based curriculum and teach only relevant and in-demand skills in the blockchain sector. As blockchain technology grows, it is also expanding as one of the leading jobs after BBA.
What to do next?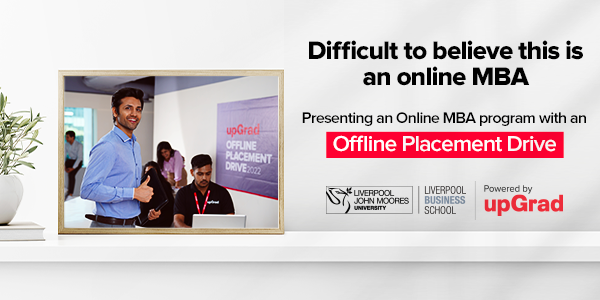 We've reached the end of our list of career options after BBA. We hope it will answer your question "What to do after BBA?". BBA job opportunities are plenty. We hope you enjoyed this article. If you have any questions or suggestions about this list, please let us know through the comment section below.
For all young minds, wondering what to do after BBA, you need to check the amount of time, the difficulty level, and the price of the course, before deciding which course to opt after your graduation. Any of the above best courses after BBA are sure to land you a great job so that you can happily start your journey in the professional world.
You can also check out IIT Delhi's Program in Business Analytics. IIT Delhi is one of the top institutes in India and also one of the oldest IIT's and is always excelled in giving highly industry-relevant courses, Now IIT Delhi has partnered with upGrad to get these top IIT Delhi courses online. They have a variety of other programs like Machine Learning, Executive Management Programme in Strategic Innovation, Digital Marketing and Business Analytics etc.
Remember, you should choose a career option according to your interests. If you'd do a job you love, you would make progress faster with more ease.