Having cleared your tenth boards, you must have faced the impending question to select a particular stream. The inclination towards science will result in its selection, and the choice towards the other two- arts or Commerce comes suspending with the options the student has after they select a particular option.
Wondering what to do after 12th commerce? If you are trying to find the courses after 12th commerce, you learn accounts, finance, and business aspects, and you always have an opportunity to switch to Arts-based on your interests in the field. The future scope of commerce is bright and the commerce stream jobs have the ability to provide high salary if you choose the best career in commerce. So, this is the article for students who are wondering what to do after 12th commerce.
You can also check out our free courses offered by upGrad in Management, Data Science, Machine Learning, Digital Marketing, and Technology.
Learners receive an average Salary hike of 58% with the highest being up to 400%.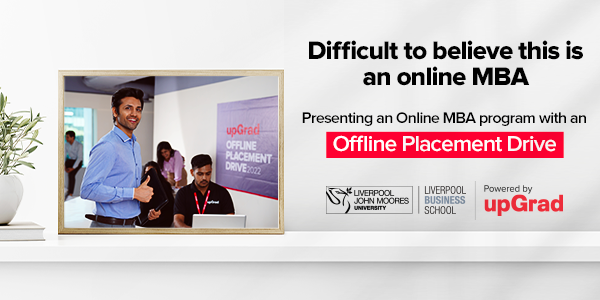 Commerce is a well-structured field to start your career plan with. Before taking the commerce field, check out all the professional courses after 12th commerce available and decide which one would be more suitable to you. To find the best career in commerce, you need to know the list of options you have. Completing your 11th-12th in Commerce after your higher secondary class ten board examinations will open up possibilities for you to select your option of a career plan.
Also check our useful program on Advanced Certification in Digital Marketing – MICA
Most of the commerce stream jobs require on-the-job experience and some skills sets to help you grow. Courses after 12th commerce have a lot of scope and advantage if taken correctly. So, if you are wondering what are all the career options after 12th commerce, this article will guide you.
Students having studied Commerce can pursue their professions in any of the following with the commerce courses offered: Let's discuss in detail about the professional courses after 12th commerce. There are various commerce jobs list and salary one can compare and choose the best suitable options.
Also read: Top 10 Highest Paid Jobs in India in Commerce Field
Career Options for Commerce Students
Bachelor of Commerce (B.Com)
This degree is the most customary course that students tend to choose after their class 12th completion. It is a 3 year degree course that provides curricular knowledge on subjects like Accountancy, Statistics, Management, Human Resource, Computer, Economics, etc. You can swiftly get admission to the various varied universities or institutions offering this course, based on your scores in class 10th and 12th boards. B.Com is one of the best commerce courses available and one of the best professional courses after 12th commerce.
B.Com does not have a high difficulty level in the course structure, and students seeking this can easily practice and pursue other courses to gain specialization in different fields. Learn more about career options after B.Com. This is one of the initial career options after 12th commerce which the students tend to pursue.
Bachelor of Laws (LLB)
Having concluded your class 12th commerce, LLB emerges as one of the options that present enormous scope for students ahead in their career. Governed by The Bar Council of India (BCI), an LLB degree offers students to be of influence as lawyers or advocates. This program entails the study of subjects like Family Law, Constitutional Law, Property Law, Company Law, Administrative Law, etc. LLB is one of the popular choices for professional courses after 12th commerce by students. This is one of the best courses for commerce students to pursue posy- completion.
Also, Check out online degree programs at upGrad.
Cost and Management Accountant (CMA)
Just like the CA course, this degree is a professional course offered by The Institute of Cost Accountants of India. Similar to CA and CS, the curriculum is a formation of different levels, for students to clear the rounds.same as CA and CS. CMA is one of the best career in commerce. Following this course, it is required of students to obtain education and expertise associated with subjects like Cost & Management Accounting, Fundamentals of Commercial and Industrial Laws, Laws and Ethics, etc. This is one of the in-demand commerce professional courses.
Chartered Accountancy (CA)
The Institute of Chartered Accountants of India administers the professional course for students having completed their class 12th in commerce. This professional course comprises various levels. CA is one of the famous and the best career in commerce. Students need to clear one to be eligible to sit for the next level with a higher difficulty level. If you are looking for the best commerce courses after 12th, CA is one of the best option out there.
The overall difficulty level of this course is very high when compared with bachelor's degrees. For a student to gain this certification will earn the CA title, and will yield profitable returns and one of the best careers in commerce. CA is one of the highest salary commerce stream jobs in the market. One of the most popular commerce courses available.
The level of difficulty under this course is much higher as compared to other bachelor courses. Subjects included in this course are Accounting, Cost Accounting and Financial Management, Advanced Accounting, Taxation, Auditing and Assurance, Business Laws, Ethics and Communication, Information Technology and Strategic Management, Corporate and other Laws, etc.
Bachelor of Business Administration (BBA)
Thinking about what to do after 12th commerce and interested in business administration? Want to get into business administration right from the beginning? The BBA is a common choice amongst students after they've completed their class 12th having studied commerce. It is a three-year undergraduate program where students obtain an education based on the principles of business and its administration.
Business aspects and methodologies are taught from the very beginning, and students learn methods of corporate operations and laws in functionality. This option is suited for students who have decided to join companies or run their businesses from a very starting phase of their careers and want all the expertise and skills to be taught right from where it starts.
Company Secretary (CS)
Unlike the CA certification, the CS or Company Secretary course is under the administration of The Institute of Company Secretaries of India(ICSI). Students with an inclination towards theoretical courses in Law choose this course for a career option. It is one of the best courses after 12th commerce.
The degree brings laurels to the candidate bearing it, and, like the CA course has levels to clear each time till they reach the final CS Professional Programme category. The course provides an understanding of the legal purposes and agreements of companies. It will earn the applicants senior-level positions in corporate organizations. It is one of the attractive commerce courses available.
Certified Financial Planner (CFP)
Considered as one of the best careers in commerce, the Financial Planning Standards Board India (FPSB) administers and supervises this professional course. For students having an interest in financial planning subjects, the courses certify and recognize expertise and knowledge in topics like financial planning and taxes, retirement, insurance, and estate planning. CFP is one of the top professional courses in commerce field.
Bachelor of Economics
One of the best professional courses after 12th commerce, this three-year course is an essential and profitable alternative open for students. Following this program, students get exposed to various financial concepts and analytical methods in economic studies.
For learners having an interest in economics, this is a desiring option to secure knowledge and skills in understanding the underlying concepts and principles governing the subject. Subjects included in this course along the lines of economics are microeconomics and macroeconomics, econometrics, statistics, history of economics, political economy etc make this one of the best career options in commerce.
Journalism and Mass Communication
Journalism and Mass Communication is a course different from the business courses that offer education related to finance and business topics. Students who have the interest to seek a career in media houses, be it print media or digital media for content creation and delivery, can opt for this course. This degree is a three-year program that will explore your skills and provide you with an education in Media and Indian Polity, Public Relations and Corporate Communication, Event Management, etc.
Learn: Top 10 Online Courses with High Salary
Bachelor of Commerce in Financial Market (BFM)
The BFM is one of the most sorted commerce career options. The three-year undergraduate degree program teaches students about finance, financial markets and their functions. The students can get various career opportunities after pursuing the relevant commerce group courses.
Bachelor's in Accounting and Finance
It is a three-year graduate course that helps students learn about accounting and finance. The students get to learn about the technicalities of accounting and finance, which sets them up for successful career options for commerce students. The scope for commerce students in this subject is very high as various recruiters are in the market for this background students.
Bachelor of Commerce in Banking and Insurance (BBI)
The students of BBI get their education in a niche and expertise area, allowing them to become skilled in a dedicated role. This is one of the good professional courses for commerce students which opens various doors for them. It is a three-year course which teaches about Banking and Insurance. It is one of the promising career options in commerce.
Side Courses for Commerce Students
Side courses after 12 commerce are short-termed courses a candidate can pursue while pursuing their current degree. These side courses after 12 commerce are heavily skill-emphasized and prepare learners to bag opportunities in the real world through applicable skills. Side courses for commerce students can be great to enhance already attained skills and gain an edge over other candidates.
Here are a few side courses after 12th commerce:
Diploma in Advanced Accounting:

A diploma in advanced accounting is a four-year course after 12th commerce, preparing candidates to pursue accounting roles in the future. The course covers advanced accounting operations to achieve proficiency in topics like mergers, currencies, acquisitions, financial statements, lease contracts, funds, etc. These skills offer eligible candidates jobs after 12th commerce such as accountant, financial advisor, tax advisor, or budget analyst to help people make financial decisions.

Certificate in Banking:

Certification in banking is a course that usually spans six months to a year, helping students to bag positions as financial or banking professionals. It is one of the best courses after 12th commerce that offers industry-relevant skills to learners aiming to boost their careers for lucrative jobs. Such

side courses for commerce students

i

mparts knowledge about the banking sector and its organs, such as tax regimes, policies, funds, history, current scenario of banking instruments, etc.

Diploma in Retail Management:

With the rising trends and opportunities extended to the retail sector, many candidates are inclining toward job opportunities in the retail sector. A diploma in retail management makes it possible through its comprehensive course structure, including the fundamentals of retail management, market details, segmentation, merchandising, retail pricing, operations, and customer management, preparing learners to win the potential jobs after 12th commerce heads on.

Certificate in Entrepreneurship:

Growing entrepreneurial talent in the nation demands skilled candidates to take on the role and expand it towards success. Instead of entering the field inexperienced, a certification in entrepreneurship can help kickstart your business journey. The course offers fundamentals and advanced concepts of managing business ventures through inter and intra-personal skills. The course curriculum includes structured experiments, market assessment, raising capital, engagement with potential investors, and intricate operations, helping your business evolve over time.

Certificate course in Advertising or Marketing:

Establishing a place for your brand among competitive brands can be tiring when you lack the right skills and tools. Certification courses in advertising or marketing prevent a lack of insight in extending the right tools and strategies to deliver quality marketing schemes and win over customers. The certification covers online and offline marketing instruments to help candidates gain proficiency in both aspects.
Courses Offered by upGrad
There are various certifications in varied fields that are tailor-made to formulate a thriving career. It provides for the development of skills and expertise required with each industry. These courses concentrate and aim to prepare the student's career by training them in talent sessions, aptitude tests as well as interview preparation. Following are some of the best courses for graduate students that upGrad offers:
Data Science
upGrad is offering the country's leading program- Executive PG Program in Data Science from IIIT-B. Chief Data Science faculty and professionals in the industry will be mentoring you in this course.
Learners wondering what to do after 12th commerce and has interest in tech, it's a twelve-month program designed specifically for students who have completed their Bachelor's degree, and are determined to drive their career further in the field. The course offers the best training in knowledge and expertise on Data Science modules (like Statistics, Databases, Business Problem Solving, Cost Modelling, Advanced-Data Visualization, Big Data, RevenuePredictive Analytics using Python, Machine Learning and Finance, etc.).
Data scientist profile is now one of the most coveted professions that are in demand by big corporations and startups as well. The PG Diploma is from the IIIT-B and comes with five specializations from which you can choose the one that best suits your educational background & work ambitions. The course provides opportunities in career-growth options like Data Analysts, Machine Learning Engineers, and Data Scientists and assists with job profiles in Top Firms.
Digital Marketing
upGrad, with India's top university in marketing, MICA, has come up with the Advance Certification in Digital Marketing and Communication
Students with a Bachelor's or an Equivalent Degree are qualified for the course. On the program conclusion, you'll get the Post Graduate Certification from MICA and upGrad certificate along with a certificate from Facebook, in Growing Business with Facebook.
Industry professionals and instructors from the best university in the industry will mentor you on topics like Branding, SEO, SEM, Marketing Analytics, Content Marketing, and Social Media.
This curriculum has three different Customised Tracks for Sharper Outcomes- the Executive, Management & Leadership Track.
It's a twenty-six-week program explicitly designed for students who have completed their Bachelor's degree, and are resolute to manage their career notably in the field. The course offers the best education in information and expertise for job opportunities like Media, SEM Manager, SEO Specialist, Digital Marketing Manager, Social and Content Manager.
Check out the digital marketing job opportunity after getting the course done.
Full Stack Development
To help you leap towards your dream of becoming a Software Developer, upGrad has Executive PG Program in Full-Stack Software Development course.
On completing the entire eleven-month program, you'll be certified with Post Graduate Diploma from IIIT Bangalore and receive the university's Alumni status. The best of the country's Software Engineering faculty and Industry leaders will be mentoring students with skills like Rich & Interactive Web UI Backend APIs and Build Robust and Scalable Websites.
BBA
At upGrad, we have mentored thousands of students from across the globe for different courses and careers. Checkout our degree courses offered by upGrad in association with top universities for motivated students like you looking for state-of-the-art BBA courses after completing their 12th.
Check out our course page and know all about the syllabus, features, fees, and more!
Digital Marketing Free courses to Learn
Conclusion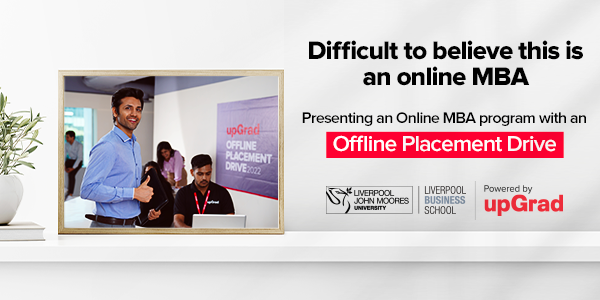 If you were wondering what to do after 12th commerce or searching for IT courses after 12th commerce, these are the top career options for commerce students to get high paying commerce stream jobs. Students often find themselves in a dilemma to select the best curriculum for their career plan. Courses after 12th commerce are plenty but choosing the right makes or breaks everything.
The scope of commerce or IT courses after 12th commerce is satisfactory. With various options in Accounting, Finance, Engineering, Marketing, or Business Administration, you should first work on your interest after plus two commerce courses, decide the career path and then select the best career in commerce that agrees well with your plan onward. Before selecting after plus two commerce courses, find the salary range, eligibility, skills required and institution.
We hope you liked our article about the best career options in commerce. If you need career guidance, you can talk to our student counsellors.