Business owners often do not have the required skills and experience to keep up with the latest digital marketing trends and executive various digital marketing campaigns. However, with rising competition in the market, businesses must step up their marketing game. Therefore, along with digital marketing consultants, organisations also require digital marketing executives to plan and execute digital marketing campaigns at a micro-level.
This blog explains in detail what digital marketing executives do.
Who is a Digital Marketing Executive?
A digital marketing executive is mostly the junior position in a digital marketing team. They promote the products and services of a company on social media and other online platforms using various digital marketing techniques. Also, they ensure the smooth implementation of digital marketing campaigns.
Digital marketing executives have creative, analytical, and administrative responsibilities like planning campaigns, reaching out to potential leads, planning content strategy, and analysing consumer responses. Many companies hire freshers or people with 2-3 years of experience in marketing as digital marketing executives.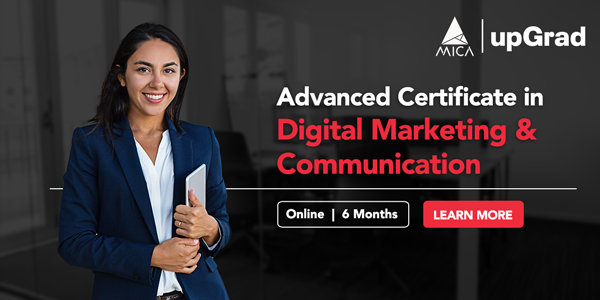 They must know different digital marketing tools like Slack, Yoast SEO, MailChimp, Buffer, HootSuite, HubSpot, Canva, etc.
Skill Set Required for a Digital Marketing Executive
A diverse skill set and key attributes are essential to excel in what a digital marketing executive does.
Proficiency with important platforms
Having knowledge of platforms like Slack for team communication, Yoast SEO for search engine optimization, MailChimp for email marketing, Buffer and HootSuite for social media management, and HubSpot for inbound marketing is crucial for efficient campaign execution.
Graphic Designing
Possessing basic graphic designing skills proves invaluable as it allows digital marketing executives to create visually appealing content, such as videos and infographics, which enhances audience engagement and promotes brand identity.
Communication Skills
Strong communication and interpersonal skills are equally vital for success in this role. Digital marketing executives often collaborate with cross-functional teams, including content creators, designers, and sales representatives. Effective communication enables seamless coordination, fostering an environment of creativity and innovation.
Time Management
Handling customer query on time is also the responsibility of digital marketer executive. Responding promptly and professionally to customer inquiries fosters positive relationships and boosts customer satisfaction, ultimately impacting the company's reputation.
An Eye for Details
A data-driven approach underpins all digital marketing activities. Digital marketing executives must analyze consumer responses and campaign data using analytics tools, providing valuable insights into consumer behavior, preferences, and campaign performance. Data-driven decision-making helps refine marketing strategies, optimize campaigns, and drive better results.
Best Digital Marketing Courses Online
If you are curious to get into the world of digital marketing, check out our digital marketing online courses.
Career Growth and Advancement Opportunities for Digital Marketing Executives
A digital marketing executive not only offers valuable experience but also serves as a stepping stone for a promising and rewarding career in the digital marketing domain. As these executives gain experience and demonstrate their skills in planning, executing, and managing digital marketing campaigns, they open doors to more senior positions within the industry.
Digital Marketing Manager
A natural progression for digital marketing executives is to advance to the role of a digital marketing manager. In this capacity, they take on greater responsibilities, overseeing the entire digital marketing strategy and leading a team of marketing professionals.
Their Roles
With their experience and in-depth understanding of the digital landscape, digital marketing managers play a pivotal role in driving the success of marketing initiatives and achieving organizational objectives.

Given the dynamic nature of the digital marketing field, continuous learning is vital for career growth. So, stay ahead of the curve by pursuing advanced digital marketing courses that provide them with the latest insights and trends in the industry.

What does a digital marketing executive do

is not just a starting point but a crucial foundation for building a successful career in the digital marketing domain. As these professionals gain experience and embrace continuous learning, they position themselves for advancement to more senior roles, such as digital marketing managers.
Examples
Courses like the Advanced Certificate in Brand Communication Management and Advanced Certificate in Digital Marketing and Communication offered by MICA and the Performance Marketing Bootcamp – Google Ads from upGrad offer comprehensive knowledge and industry-recognized certifications to enhance their expertise.
How can these courses help?
Through these courses, digital marketing executives can deepen their understanding of digital marketing strategies, social media tactics, content marketing, SEO techniques, and data analytics. With updated skills and knowledge, they can effectively navigate the rapidly evolving digital landscape and contribute significantly to their organizations' success.
By investing in advanced digital marketing courses, they can stay updated with the latest trends and technologies, ensuring their expertise remains relevant and valuable in the ever-changing digital marketing landscape.
What is the role of digital marketing executive?
The following are some of the principal tasks that tell what does digital marketing executives do daily:
1. Assisting in planning marketing campaigns
One of the most vital tasks when it comes to what does a digital marketing executive do is to help the digital marketing manager or consultant plan different digital marketing strategies like SEO, SEM, content marketing, social media marketing, and others. Since digital marketing executives do not have years of professional experience, they mainly provide suggestions and assist seniors in the industry.
However, executives often create campaigns and track their performance in small businesses or companies with a lean digital marketing team. They perform preliminary research, collect data, study competitor websites, etc.
2. Executing campaigns
In addition to assisting in planning digital marketing campaigns, marketing executives are responsible for optimising and implementing campaigns. Digital marketing consultants suggest creative ideas and solutions to enhance a brand's identity on social media platforms – their job is restricted mainly to brainstorming and planning campaigns and not execution.
This is where the digital marketing executive steps in. They communicate with marketing seniors, chalk out the campaign goals, and plan their execution. Mostly, digital marketing executives single-handedly supervise marketing campaigns.
3. Manage website and social media platforms
Ideation, planning, and implementation of digital marketing campaigns are only a fraction of the work of digital marketing executives. Their key responsibility is managing the company's website and social media platforms. A digital marketing executive creates a content calendar and posts content on social media pages accordingly.
They focus on increasing consumer engagement and enhancing brand identity on social media accounts. In addition, they ensure the smooth operation of the company's website and collaborate with the IT team for mitigating technical glitches in social media accounts, websites, or mobile applications.
4. Answer queries of customers
Digital marketing executives act as a mediator between the company and its target audience. One of the work of digital marketing executive is to communicate with the audience and customer leads. Therefore, another core responsibility of a digital marketing executive is to receive queries of customers on the official website/social media platforms and respond to them timely. This helps build better customer relations.
5. Learning about new digital marketing trends
Even though this is not necessary, digital marketing executives spend a significant amount of time learning about changing trends in the digital marketing industry. It helps them develop more effective marketing strategies and facilitates better planning and implementation of marketing campaigns. Eventually, this boosts sales and revenue.
6. Editing videos and images
Digital marketing executives oversee the execution of campaigns and manage social media platforms. They must learn to edit videos/photos since the engagement rate is better with videos and infographics. Thus, a digital marketing executive must possess basic graphic designing skills.
7. Coordinating with the marketing team
Digital marketing executives collaborate with the marketing and sales teams to inform them about the progress of campaigns. For this, they share consumer feedback with both teams. This helps them gauge consumer response to different products/services and improve their marketing strategies accordingly.
8. Focuses on conversion and lead generation
The role of digital marketing executive also aligns with that of a business development manager. Since one of the most important objectives of a digital marketing campaign is to get leads and convert them into customers, digital marketing executives must find credible online leads through social media platforms and convert them into customers using effective persuasion strategies.
9. Analyses consumer responses to digital marketing campaigns
Data analytics is a crucial aspect of a digital marketing executive's job. It helps the marketing team determine their target audience's preferences, forecast campaign responses, and make informed marketing and sales decisions. Digital marketing executives gather data on consumers' responses to digital marketing campaigns and social media marketing figures through various data analytics tools.
Popular Digital Marketing Blogs
Conclusion
Even though digital marketing executives are not professional experts, they are an integral part of the digital marketing team as they perform many responsibilities single-handedly. Their job is to assist in the overall planning of campaigns, their execution, and modifications by taking ownership of the project. Essentially, what does a digital marketing executive do is that play a vital in generating leads and increasing business revenues.
If you are intrigued with the digital marketing industry and want to build a career in this field, MBA (Global) with a Specialisation in Digital Marketing from upGrad can be beneficial for you. Its core subjects include branding, strategic thinking, marketing analytics, SEM, leadership, social media, and content marketing.