"How well do freelance jobs pay?"
Though the freelance economy is still emerging and developing, this particular question is always lurking in the mind of every freelancer and aspiring freelancers. Often, we tend to think that one must only consider freelance profiles when in-between jobs or looking to earn a few extra bucks.
The truth is, the freelance economy is way bigger than we think. In the US, nearly 57 million Americans are enthusiastic contributors to the country's freelance economy, of which 51% state that nothing (no amount of money or financial security) can make them accept traditional job roles.
Learners receive an average Salary hike of 58% with the highest being up to 400%.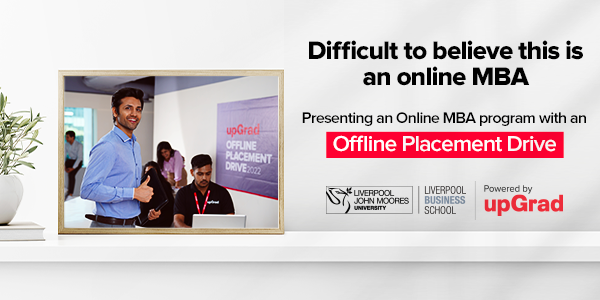 In fact, the US's freelance economy accounts for 5% of its GDP, thereby outpacing industries like the information sector, construction, and transportation. Following closely behind is India that ranks as the "2nd largest freelance workforce after the US with over 15 million people working independently in various sectors," including IT, design, animation, finance, sales, marketing, and content writing, to name a few. Another interesting fact about the Indian freelance sectors is that one in every five Indian freelancers is a woman!
Freelancers hail from different educational and professional backgrounds. The best thing about choosing a freelance career is that you get to determine your professional value according to your skillset and experience, your clients, and your working hours.
Not just that, you also decide from where you work – while many freelancers work from home (especially now as the pandemic rages on), many others work from coffee houses, libraries, and coworking spaces.
As for the pay, freelancers can make good money. According to a ZipRecruiter report, the average yearly salary for freelance writers stood at US$ 63,488 in 2019 in the US. In another study conducted by PayPal, including 500 respondents, it was found that nearly 37% of the respondents said they earned more than ₹20 lakhs annually!
The bottom line is – freelance jobs offer exceptional flexibility, independence, and income opportunities. You can earn hefty annual compensation, provided you have the right skills, qualifications, and experience. The secret to increasing your professional value is always to stay updated with the latest industry trends and never give up on upskilling.
Freelancers occasionally earn per job by charging daily or hourly rates for their work. Although many companies don't consider freelancers their professional employers, they can be subcontracted. Skilled freelancers can easily find the best freelance jobs matching their skills, educational background, and work schedule.
Currently, many freelancers are getting paid well for freelance jobs like copywriting, graphic design, website development, etc. However, you may find many freelancers working in businesses like architect design, interior design, translation, etc.
The freelancing economy is increasing at a high rate in the country. Many high-paying freelancing jobs exist in India that freelancers can take up to earn extra cash with their regular jobs. With the prevalence of social media platforms, freelancers can now easily find the best freelance jobs matching their skills.
If you're thinking of choosing freelancing as your next career move, we've compiled a list of the five highest paying freelance jobs in India!
5 Highest Paying Freelance Jobs in India
1. Content Writing
Being a digital age resident, the modern consumer always performs thorough research before they put in their hard-earned money on a product/service. According to a study by The ROBO Economy, 82% of smartphone users rely on their phones for information, and almost 45% read customer reviews before making in-store purchases.
The Internet is replete with information on a wide range of issues. Be it is product review or information on a particular disease – you can find anything on the Web. And all forms of content that you read or view on the Internet are designed and prepared by talented professionals, Content Writers.
Content Writers create content for websites, blog posts, articles, white papers, newsletters, eBooks, webinar scripts, email copies, product descriptions, and social media posts. Their primary aim to write such content that can grab the attention of the right audience base.
Anybody with a fondness for words or research skills can outshine this profession. Keep in mind that there are various categories to choose from if you aim to begin your freelancing career in content writing. For example, they can work on writing website content, articles, blog posts, newspaper content, product reviews, webinar scripts, and more. But to constantly get the best writing-based freelance jobs, keep in mind that the content should be unique, appealing, and engaging to attract more opportunities.
A freelance content writer can access some of the best freelancing jobs after assessing their content quality, writing speed, and ability to meet project deadlines.
Skills:
Excellent writing and editing skills.

Strong verbal and written communication skills

Good time management and organizational skills

Proficient in working with content platforms like Drupal, WordPress, Joomla, etc.
Salary:
According to PayScale, freelance writers in India earn an average hourly pay of ₹487.22, and as per Indeed, freelance writers can earn ₹16,343 per month.
2. Digital Marketing
Digital Marketing is a broad umbrella encompassing SEO, SMM, SEM, content marketing, email marketing, PPC advertising, lead generation, etc. Naturally, Digital Marketing offers plenty of freelancing options such as content strategist, SEO & SEM specialist, UX designer, email marketing specialist, and social media marketer. Since these are niche skills, they promise high compensation packages to qualified talent.
Professionals in the Digital Marketing domain have to perform a host of marketing-oriented activities, including planning marketing campaigns, creating engaging social media posts and emails, writing educational and informative content using SEO and technical SEO strategies, analyzing KPIs like traffic volume, bounce rate, loading time, etc.
Whatever be your Digital Marketing job profile, the goal is to improve SEO ranking, capture the right audience, generate leads, and convert them into loyal customers using a combination of Digital Marketing concepts.
The ideal pathway to gaining Digital Marketing skills is to enroll in a certification program like PG Certification in Digital Marketing and Communication. This course covers relevant topics like Content Marketing, Social Media Marketing, Marketing Analytics, and Public Relations, etc., to help you master the domain of Digital Marketing. Read more on digital marketing salary in India.
Digital marketing is currently one of the highest-paying freelance jobs in India. It covers different job opportunities related to content marketing, search engine marketing (SEM), search engine optimization (SEO), social media marketing (SMM), email marketing, PPC advertising, and lead generation. Furthermore, freelance digital marketers can constantly get the best freelance jobs in this domain if they can effectively handle multiple tasks simultaneously. It means that they must be able to handle various tasks ranging from social media posts to creating an effective digital plan.
Various advanced digital marketing courses are available offline and online in India to get the best freelancing jobs in India. It is always recommended to first avail of a suitable online or offline course and kick-start a career as a freelance digital marketer. The choice of a reliable institute also matters a lot.
Freelancing in digital marketing is a good decision because the salary is decent. You should be proficient in certain key skills to become an efficient digital marketer. Some of these key skills are a good understanding of SEM and SEO, excellent editing and copywriting skills, familiarity with Google Analytics and other analytical tools, and decent video marketing and video production skills.
Skills:
Excellent grasp on SEO and SEM.

Outstanding copywriting and editing skills.

In-depth knowledge of video production and video marketing.

Experience in working with analytics tools like Google Analytics, Moz Pro, KissMetrics, etc.
Salary:
According to Glassdoor, the average annual salary for freelance Digital Marketing specialists in India ranges anywhere between ₹574,152-959,353 LPA. As for specialized job profiles like UX Designers, can make around ₹7-10 LPA either at full-time or freelance jobs. On platforms like Upwork, talented professionals can charge between $10 – $60 per hour for lending their Digital Marketing skills.
3. Web Development
Anyone aspiring to enter the tech domain, particularly the IT sector, a career in Web Development is a perfect choice. As an increasing number of companies are shifting to the digital realm, the demand for Web Developers is soaring. The best part is that Web Developer salaries are incredibly high in the present market, especially for skills like Python, Java, JavaScript, PHP, Ruby, etc.
Web Developers may choose to work under IT corporations, or they may work independently as freelancers. Typically, the everyday job responsibility of Web Developers involves designing and building websites and maintaining them.
Web Developers may specialize in front-end development that focuses on developing the interface the users interact with or back-end development that focuses on creating the code that powers a website's functionalities. Web Developers also roll out timely updates, provide user support, and perform troubleshooting actions as and when required.
The demand for freelance web developers has elevated due to the increased use of online tools in well-known companies to leverage their digital presence. The freelancer jobs in web development are in the hunt for web developers knowledgeable in various programming languages like HTML/CSS, JavaScript, Python, PHP, Ruby, etc. In-depth knowledge of UI/UX and backend development is also essential.
Apart from the understanding and working of core programming skills, you should have skills like debugging, testing, and interpersonal skills. Showcasing these skills through your past projects can help you attract potential freelance clients. The ability to communicate effectively with other developers and clients is also required.
Two common types of web developers are front-end and back-end developers. The former creates the user interface, whereas the latter develops the website's software.
Although freelance web developers' working schedules differ depending on the specific project, an average workload of 35 hours/week is considered a regular working schedule. Following this schedule can help freelance web developers to excel in their freelance careers.
upGrad has numerous short-term courses on Web Development like PG Diploma in Software Development (specialization in Full Stack Development), PG Diploma in Software Development (specialization in Cyber Security), PG Certification in Full Stack Development. Each course is designed to train candidates relevant skills like developing back-end APIs, incorporating agile methodology, data structures & algorithms, application security, cryptography, etc.
Skills:
Good interpersonal skills.

Testing and debugging skills.

Proficient in HTML/CSS and JavaScript.

In-depth knowledge of back-end development basics.

Excellent design and UI /UX skills.
Salary:
According to Indeed, freelance Web Developers in India can earn a monthly salary ranging between ₹16,000-23,500. LinkedIn stats state that the salary of freelance Web Developers is in India is ₹37,500 per month. Learn more on web developer salary in India.
4. Graphic Design
As a profession, Graphic Design refers to the art of visual communication that combines the power of words, images, and carefully portrayed ideas to express specific information to a target audience.
Thus, Graphic Designers are experts in designing and developing visual solutions for brand promotion and marketing. A career in Graphic Design offers you the choice of specializing in media & advertising, publishing, public relations, industrial design, etc.
Graphic Designers are often referred to as Graphic Artists or Communication Designers. Their primary responsibility is to create eye-catching visual concepts and designs by mixing art and technology.
The goal is to communicate the product or brand goals to the target customer to capture their attention and drive sales. Graphic Designers design the layout and production design for websites, advertisements, brochures, magazines, and reports. They work in close collaboration with advertising, marketing, and public relations teams.
Brands require appealing visuals to mark an influence in the digital world. Graphic design combines images and words and proficiently conveys accurate data to the audience. It is a visual communication art that assists brands market themselves. So, this profession is regarded as a famous freelancing job in India.
You must be skilled in design tools like Photoshop, Adobe Creative Cloud, and many others to get well-paying freelancer jobs. Moreover, you should be well-versed in communication and networking skills to embark on a successful career in this arena.
A bachelor's degree with decent grades and an impressive work portfolio are the two major parameters to judge a candidate for a graphics design job. Freelance graphic designers usually work 37 hours/week, from Monday to Friday. The extra hours are expected to fulfil critical project deadlines.
A graphic design career proves fruitful if you are fascinated by appealing web designs, development, digital selling, and digital advertising strategies. The application style, mobile style, and various transmission and virtual styles are demanding in this field.
Initially, the graphic design job may seem easy, but it involves many challenging tasks. You can pursue one of the best freelancing courses in India to learn all the fundamentals and skills effectively. The skills imparted in these courses help graphic designers to design the layout of websites, reports, and magazines. Moreover, some of these courses focus on imparting advanced graphic design skills that help candidates to design appealing graphics for games and 3D projects.
After completing one of the best freelancing courses in India can unlock job freelance opportunities from reliable clients/companies with admirable pay rates.
Skills:
Creative flair with a passion for design.

Organizational skills with attention to detail.

Excellent communication and negotiation skills.

Excellent networking and people skills.

Proficiency in working with design tools like Adobe Creative Cloud, Adobe Photoshop, Procreate, etc.
Salary:
Glassdoor maintains that the average annual salary for freelance Graphic Designers in India is ₹5,21,505 LPA, whereas according to PayScale, the average hourly pay for freelance Graphic Designers is ₹295.90 in India.
5. Blockchain Development
In the past decade, Blockchain technology has sprung from the confines of the BFSI sector to the foreground. It is now a next-generation and advanced solution for multiple industries, including healthcare, education, retail, supply chain & logistics, transportation, etc. The rapid inclusion of Blockchain tech across different industrial sectors is raising the demand for Blockchain expertise, especially Blockchain Development.
Since Blockchain is a relatively new domain, there's a prominent demand-supply gap for Blockchain skills. Naturally, companies using Blockchain technology are ready to pay hefty compensation to skilled and certified Blockchain professionals.
Blockchain Developers are experts having a healthy mix of specialized skills like software development, computer networking, cryptography, and data structures & algorithms. They perform a host of Blockchain-centric functions such as developing smart contracts, develop Decentralized Applications (DApps), design interactive front-end designs for DApps, and supervise the research and analysis operations for innovating new tools.
Every industry needs a blockchain to secure its confidential data while defending its operating website and systems. Therefore, blockchain developers are demanding. It is one of the challenging freelance careers because it demands candidates to be well-versed with blockchain technology and the prevailing trends. You must know the fundamentals of cryptography, open source projects, and large codebases.
The freelance blockchain developers must be proficient with computer networking, cryptography, software development, data structures, and algorithms. Some of the freelance jobs in India related to blockchain technology demand candidates skilled at creating decentralized applications (DApps), smart contracts, and designing engaging front-end designs for DApps. Certain freelance jobs also require freelancers with analytical and research skills for building new tools.
Blockchain certification courses like Executive Program in Blockchain Technology Management, PG Certificate in Blockchain Technology, and PG Diploma in Software Development (specialization in Blockchain) are an excellent choice for Blockchain aspirants.
Skills:
Strong background in software development.

In-depth knowledge of data structures and algorithms.

Well-versed in the fundamentals of cryptography.

Experience in working with open-source projects and large codebases.

Proficient in multiple programming languages like C++, Java, JavaScript, Solidity, PHP, etc.
Salary:
Since Blockchain expertise is highly valued in the Indian market, freelance Blockchain Developers can earn around ₹475,620–793,039 LPA. The hourly salaries of freelance Blockchain Developers can range anywhere from $10 to $25 and more. Read more on blockchain developer salary in India.
Conclusion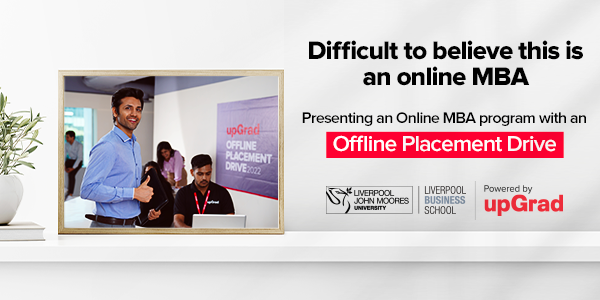 The key to landing a well-paying freelance job is to acquire the in-demand industry skills and, of course, actively apply for freelancing gigs. Platforms like Upwork and TapChief are excellent sources for hunting promising freelance job opportunities.
Furthermore, there's always the option to expand your freelance career opportunities by attending offline events to connect with industry mentors and potential business partners.
We hope this helps!