Introduction
Even if the term "project manager" didn't exist during the pyramid construction, someone had to handle the preliminary job of planning, budgeting, and allocating tasks. Project management roles and responsibilities are now widely recognized as a viable career path. The Project Management Institute estimates that by 2030, the world will need 25 million additional project managers to meet the growing need for skilled workers worldwide.
What Does a Project Manager Do?
Project management roles and responsibilities are the successful completion of the project. A project manager's duties may include formulating new business strategies, introducing new initiatives, or even completely revamping an organization's current approach. According to the project manager job description, you are now in charge of finishing off the most crucial initiatives for the business. Therefore, you must constantly hone your leadership, coordinator, and motivator talents.
Check out Free Management Courses at upGrad.
Project Management Roles and Responsibilities
We will look into some major roles and responsibilities of project management. Some of these are as follows: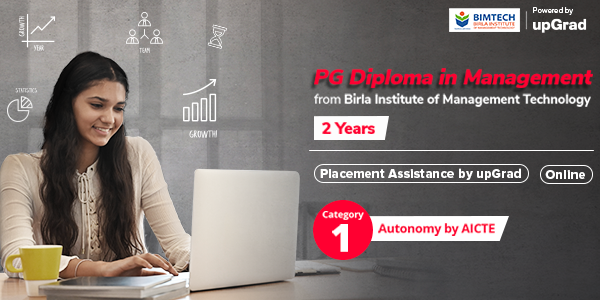 Seeing the Broad Picture
Let's use a web development firm as an example. To begin, you'll draw a bird's-eye view of the large picture characteristics to which your organization contributes. Customers or your company's market segment will largely determine this.
Human resources administrative functions, such as recruiting, would be the only ones specified. Similarly, web designers and developers would concentrate on making websites.
Maintaining a Tight-knit Group
Create a team that truly "works together" as your top priority. Establish initial departmental responsibilities. Clarifying your objectives will make this much easier. Knowing your end aim will help you clearly identify the functions of each division.
After establishing who does what, the next step in maximizing productivity is ensuring team members get along and trust one another.
To accomplish this, make sure that:
Constant feedback is provided to all team members.

Everyone is aware of their specific roles.

Everybody understands and responds to each other.

The group has sufficient means at its disposal for productive cooperation.
Efficiency in Task Delegation
It is essential for a project manager to be able to assign work to their team members. Every project manager should familiarize themselves with this form of leadership. You shouldn't abuse your authority by putting down or blaming others on the team.
Our Top Management Articles
Employee Feedback
As a project manager, you play several responsibilities, but none are as important as collecting input from your team. Evaluating team members' progress and output is crucial as the project develops.
Certain people's responsibilities are expected to shift as the project progresses. As a result, your team members will appreciate hearing feedback in the form of evaluations like these whenever there is an update.
Planning Everything From Execution to Delivery
Your project management abilities should focus on strategic planning.
Dissecting the project into manageable chunks.

Progression in a steady fashion by bit by bit tackling things.

Establishing a reasonable timetable for the completion of specific deliverables.

Establishing checkpoints.
Leading a Group of People Toward a Shared Purpose.
It's important to keep your team members inspired so they can keep making progress. You need to get your squad to perform up to their full potential. You'll need to take responsibility for things beyond your usual expertise occasionally.
To effectively lead your team, your project management skills should mirror those of human resources.
Task allocation discussions with present staff,

Keeping to their schedule and doing their work on time,

Proposals might be necessary, and

Ensuring the team follows the strategy will require checking in with everyone and reviewing contracts.
Whether you're just starting to look at a career move or getting ready to start a new job, a PG Certificate in Product Management from DUKE is essential.
Time Management
When planning a project, time is the most valuable asset you have. The foundation of the endeavor hinges on this. You need to be able to advocate for your team members while negotiating timelines.
Planning and scheduling strategically can help you better manage your time. Set a deadline and assign tasks to team members.
Keeping an Eye on Developments and Identifying Obstacles
The majority of your time at the office is spent doing this. Many nuanced technicalities surround this term. Overwatching might irritate the people working on your team. On the other hand, it's impossible to estimate when a project will be finished if updates aren't provided in real-time.
Explore our Popular Management Courses
Conducting Regular Meetings
The first step in successfully leading meetings is to create an agenda. This will ensure everyone attending the meeting understands why they are there.
Your project management approach should determine how often your team convenes. The daily Scrum meeting lasts for 15 minutes. Now is the time to settle into a routine with your new coworkers.
Creating a Common Goal
Your goals should line up with those of the company. Doing so will direct your energy where it will do the most good. The next step is to communicate this information to your staff. In order to motivate and inspire your team, everyone must be on the same page.
Taking Care of Paperwork and Reporting
Challenges, milestones, and unforeseen problems will arise as the project develops. Keeping track of your time and money is crucial.
These records and studies will be useful in pinpointing which aspects of future development initiatives require enhancement. You may also use these files to compile reports for submission to clients.
Developing a Backup Strategy
You must know the fundamentals of managing risks and changes as a project manager.
You need to be able to:
Get more help set up.

Time management in trying times.

Prepare a fallback to substantiate the client's expectations.
Coordinating With the Clients
Coordinating with the customers is also part of your project coordinator job description. This is not as simple as it seems; it may become difficult in some circumstances.
You should discuss the project's needs with clients and other interested parties. A project management role and responsibility is facilitating communication between the team and the client.
Top Management Skills to Learn
Check out Management Courses from upGrad
The Importance of a Project Manager
Why is a project manager important, and what are some project manager responsibilities? Some of the major importance of a project manager are as follows:
Creates a Focus
Companies often struggle to keep track of projects that take months or even years to complete. That's why companies hire project managers: to set the project's parameters and keep it on track to finish on time. Having a defined scope and firm deadlines makes it simpler for businesses and their employees to concentrate on the mission.
Protects Quality
Any project management strategy must keep projects on schedule and within budget. Project managers monitor their teams' development and output to guarantee success. One of a project manager's responsibilities is to look for any problems that might lower the standard of the final product.
Mitigates Danger
Project management roles and responsibilities often include weighing the pros and cons of a project against each other. Managers in this role conduct risk assessments and develop contingency plans when a corporation proceeds with a project.
Gives Direction
A project manager is a specialist who provides direction throughout the whole undertaking. These experts use their leadership talents to steer the project team on the right path and keep everyone inspired.
What Makes a Good Project Manager?
A technical project manager must think rationally and technically and communicate consistently with many stakeholders. These experts should have the following set of abilities:
Competence in Leading
Professionals in this field need strong leadership abilities to successfully see through each project stage. The main tasks here are setting reasonable timetables, making decisive choices, and controlling expenses. One can take Professional Certificate Program in HRM & Analytics from IIMK for better leadership skills.
Adaptability
Flexibility is another must-have quality in a project manager. Because of their versatility, these workers can easily adapt to new technological developments, industries, and consumer preferences. These experts can guarantee the project's success by welcoming new information and maintaining an open mind.
Ability to Express Oneself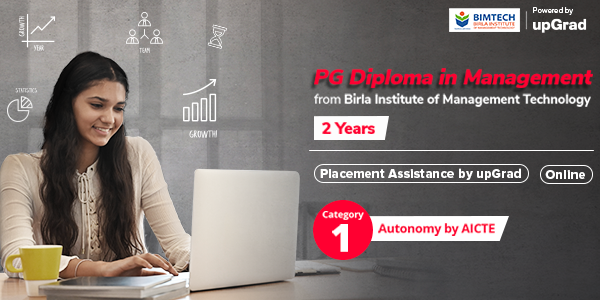 Strong relationships with team members and stakeholders need effective communication skills. A project manager's ability to comprehend the project's scope and convey that understanding to the team members relies heavily on his or her communication abilities.
What Qualifications Do You Need to be a Project Manager?
Let's discuss why becoming a certified project manager is important now.
It is important to back up claims that you have the skills necessary to be a project manager with evidence, such as certifications or relevant work experience.
To succeed in the field of project management, it is highly recommended that you become (PMP)® certified. PG Certificate in Product Management from DUKE gives project managers a special status in the industry. They are examples of leadership and professional skill on the job.
Project Management Professional (PMP)®
This accreditation is recognized all around the world. However, dedication and persistence are required to earn this certification. Real-world project management experience is a prerequisite for this certification, along with the following:
A bachelor's degree

Experience directing projects for a total of 36 months during the previous 8 years

A minimum of 35 hours of training in project management or CAPM® certification

Alternatively, if you already possess a GED, then you should

Sixty months of project management experience in the last eight years

A minimum of 35 hours of training in project management or CAPM® certification

The (PMP)® certification is issued by the Project Management Institute (PMI), the highest governing organization in the field of project management.
Conclusion
From the smallest of agencies with a single project manager overseeing a handful of projects to the largest of IT conglomerates with dozens of highly skilled project managers in charge of lofty endeavors, project managers are an essential element of virtually any type of business. The answer is "yes" if they apply to your company or any business you run.