Project Management may sound like a straightforward job role but it's a lot more than just monitoring the progress of projects and ensuring they remain on track. It is actually a combination of roles that begins with product ideation and ends at product creation. Every aspect in between — planning, budgeting, executing, managing, and tracking — falls in the job description of a project manager. 
Project managers require considerable skill, technical expertise, business competency, and on-the-job experience to pull off a successful project. And most effective project managers have the backing of agile certifications to enhance their chances of securing a higher-up position in the industry. There are also specialization courses that expose you to the real-world intricacies of the profession, hence, helping you to acquire project-related knowledge and skills.
Check out our management courses to upskill yourself.
As part of these PG programs, students are required to research and compile projects of their own to test their applicability in the real world. Through these projects, they get insight into the project management process and have a relevant experience to showcase on their resume.
Naturally, the activity is taken very seriously. If you are a student pursuing a postgraduate degree in project management, you would know, and it is probably why you are here. 
Now, we'll be discussing some interesting graduate-level project management project ideas to inspire you!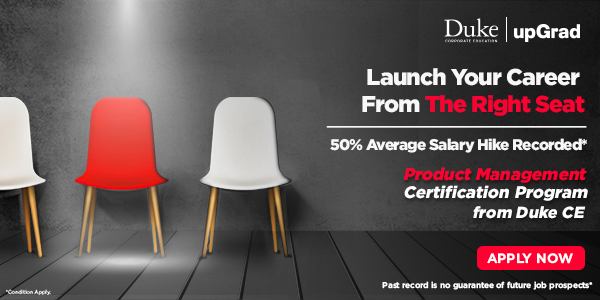 Our Learners also read: Free Communication skills course!
6 Interesting Project Management Project Ideas
Here are a few smart project management project ideas you can consider: 
1. Interview Preparation Website
A good idea for a graduate-level project would be exploring the applicability of project management while building a website. This would put students in touch with a team of backend developers and web designers where the job of a project manager would be to facilitate collaboration and functionality for both teams. Students looking to pursue a career in the IT industry would also gain practical knowledge in backend development.
Read: Essential project management skills for a successful career.
2. Creating a Puzzle Game
As is customary with any project, you would first need to identify the game's requirements, resources, and manpower. In the case of a puzzle game, this includes the number of team members that will be required in the actual execution of the project and the materials that would have to be procured to manufacture the product.
Game engineers and designers would have a crucial role to play in setting the rules and conceptualizing the design of the board game respectively. 
The final product would also need to be tested by different team members to establish its sustainability in the market. 
Read: Project Manager Salary in India
Explore our Popular Management Courses
3.Project Management in Manufacturing
For your graduate-level project, it would be a good idea to explore the importance of project management in the manufacturing industry.
Manufacturing processes are heavily dependent on project managers to establish an efficient working system between the clients and the companies. As the industry is booming and has a growing demand for project managers, students who aspire to find a career in this field should visit local manufacturing companies to see what project management practices are in place to streamline the process and avoid hazards, delays and risks. 
4. Project Management in Professional Services 
Management and professional services are in tremendous demand today. As per a study, over 60 percent of job opportunities in project management are going to originate from management and professional services.
Professional services would make for a highly relevant subject for your research. As the industry is racing to adopt technological standards and effective project management principles in their business operations, salaries for project managers in this field are bound to increase. 
Exploring the challenges management and professional services is facing and the rampant measures it's taking to overcome them will bring you an in-depth understanding of project management. 
Read: Product manager career path and its scope
5. Project Management in Politics
Politics has a growing demand for project managers. The project would require students to research elections and campaigns to understand the impact project management has had on them. 
Your project could explore: where and how the principles are being employed, what tools are being used, what the roles and responsibilities of a project manager are in political campaigns, and whether agile methodologies are being used. 
Related: Project Management Interview Questions
6. Free Clinical Services
Another product-development based project idea would be to implement a system that provides free clinical diagnoses. Students can partner up with non-profit organizations for additional resources to improve their health evaluation processes. 
The project would give students an opportunity to apply the concepts of project management to a real-world scenario and demonstrate their skills by implementing an efficient and sustainable program. Since most project management projects last two semesters, this would give students ample time to identify any inconsistencies and put corrective measures in place to perfect the system. 
Read: Product management career path and its scope
Top Management Skills to Learn in 2022
upGrad's Exclusive Product Management Webinar for you –
How to craft GTM Strategy for a Product?
Project Management: Skills Required
Training and qualifications are not enough to be a great project manager. Only someone who employs robust project management tools and skills to oversee the completion of projects can prosper and survive the competitive market. 
Here are the 5 basic skills you would need to apply to your project management project:
1. Role-related competency: Constantly changing trends push project managers to identify their forte and stay updated with the latest developments in technology. This will help in effectively communicating the requirements of the project to the team members and help accelerate the process. It's important for your projects to be aligned with your interests and career goals.
2. Time and team management: MBA candidates usually have two semesters to execute their projects. Keeping this in mind, students must plan their projects beforehand and effectively use their communication and leadership skills to manage their teams and achieve goals within the set deadline. Prioritization is key to effective time management, and scheduling will ensure your team members have a roadmap to plan out their tasks. 
Study Product Management Courses online from the World's top Universities. Earn Masters, Executive PGP, or Advanced Certificate Programs to fast-track your career.
3. Strategic planning, risk management, and problem-solving capacities: It goes without saying that your project plans must be comprehensive. This involves in-depth research of the market, analyzing the requirements of the project, the budget, and predicting the risks and controlling them. To successfully implement a project, it is crucial to combine your critical thinking and problem-solving abilities with a detailed and meticulous project plan. 
4. Leadership skills: At every stage, it is the responsibility of the project manager to keep the team united and motivated to achieve the end goal. It is important to stay focused and motivated to ensure the successful completion of the project. Project managers must be able to guide and coach their team members, and hold them accountable whenever necessary. 
5. Communication skills: All throughout the process, students must effectively communicate the requirements of the project to ensure everyone is on the same page. Good interpersonal skills will come in handy when motivating your teamwork towards set goals. 
However, this is not all when it comes to managing a project but it will sure help make your responsibilities easier and prepare you for tougher roles in the future. Apart from this, you might also want to work on your technical writing skills to pen down your research and compile a documentation file to help people better understand what your project is about. 
You can take help from blogs or podcasts to develop your skills. Plus, project management software like Kanban are designed to familiarise you with the various processes involved in project management. 
Read: Boost your product manager career by joining the management program from IMT Ghaziabad.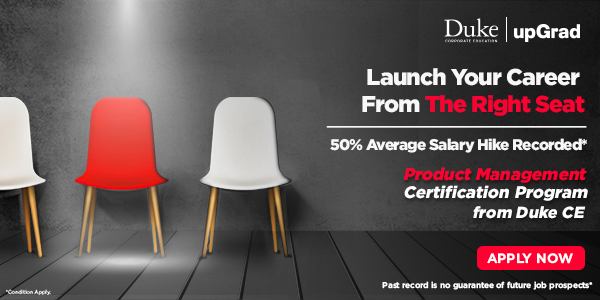 However, the most comprehensive learning method of all is to join a professional specialization course. This way, you will have all the help you need. You can interact with top project managers, join live classes and get uninterrupted assistance from industry experts. There are several such specialization programs available online these days. upGrad can help you find one best suited for you. 
While deciding on your project management project, it is important to consider what your career goals are. Other factors to keep in mind are: how relevant your project topic is in the current times and which fields stand to benefit the most from employing project management principles.
Our Top Management Articles
This will narrow down the list of project management project topics to ones you are most interested in and enhance the suitability of your project. 
We hope that you found our collection of management project topics useful. Like most other careers, Product Managers need to acquire certain skills to increase their value. To acquire these skills, they require proper training. upGrad offers Post Gradute Certificate in Product Management to help you build a career in Product Management.
Q1. What work do project managers do on a daily basis?
Project managers are involved in various daily tasks that primarily include dealing with people across teams and organizational hierarchies. They have to run through a daily checklist of monitoring the progress of projects, optimizing the critical paths, and resolving blocking issues that the teams may be facing. They have to prepare for countless meetings with different stakeholders and be proactive in finalizing action plans and making decisions for the project teams. They have to scour through many emails from clients and address them accordingly. There are, of course, many more activities that project managers have to perform; these are just the basics.
Q2. What degrees do you need to become a project manager?
Project management roles mainly require a bachelor's degree or higher qualifications. To become a project manager, you can start by earning a degree in business management, engineering, or equivalent. But there are also universities that are known to offer specialized courses in project management. After completing your bachelor's degree, you can go for internships or an MBA degree. After this, it is vital to gain some work experience and work closely with senior project managers. Going for the PMP (Project Management Professional) or CAPM (Certified Associate in Project Management) certifications will be a highly commendable step to becoming a project manager.
Q3. What skills do project managers need?
Considering the variety of tasks that project managers need to perform, they require diverse skills. Technical or hard skills like risk management, forecasting and planning, budgeting, and project monitoring and tracking are crucial to being an efficient project manager. Project managers must also be well-versed with methodologies like Agile and Waterfall. It is also useful to have a basic understanding of the industry they are working in to better understand the projects they are handling. Apart from these, leadership, communication, time management, and collaboration skills are also helpful.
Plan Your Product Management Career Now.