Thanks to demographic changes and technological advancements, the job landscape has shifted considerably across the globe. In the coming years, new jobs will emerge, some current jobs will require new knowledge and skills, and some positions will become completely obsolete. Certain job categories will see more growth than others due to the economic and social factors at play.
Therefore, it has become integral to keep track of this ever-evolving world of work.
List of In-demand Skills
In order to make your career future-proof, it is crucial to learn in-demand skills and master them. Let's find the list of in-demand skills.
Artificial Intelligence
Data Science & Analytics
Full Stack Development
Cybersecurity
Cloud Engineering
These in-demand skills are essential to upskill yourself and make yourself ready for jobs of the future.
Here are some jobs that are expected to be in demand in 2023! 
Highest Paying Jobs of 2023
1. AI Specialist
Recording an average annual growth rate of 74% since 2015, the job profile of Artificial intelligence (AI) Specialists will remain among the top jobs in 2023. 
According to Burning Glass Technologies, IT automation, AI, and machine learning are two major tech jobs with the highest premium wages in 2023 which makes it one of the most in-demand skills you need to master in 2023.
Artificial The primary task of AI Specialists is to design intelligent and intuitive programs that can make computers "think" and perform human-centric tasks. While some AI Specialists work in Cognitive Simulation, some others work in Applied AI. In Cognitive Simulation, computers are used to test hypotheses on how the human mind works and Applied AI designs smart computer systems that can perform a whole range of applications (for example, fingerprint recognition, voice recognition, etc.).
Machine Learning Salary in India
The average machine learning salary in India, according to Payscale, is approximately Rs. 686,281 per year, inclusive of bonuses and profit-sharing.
Source
Read more:  Artificial Intelligence Salary in India.
AI Specialists can find job opportunities in research centres of universities, software companies, IT/ITES companies, and also in large corporations that maintain in-house AI groups. Check out IIIT-B's PG Diploma in Machine Learning and AI which offers 30+ case studies, 25+ industry mentorship sessions and more.
2. Data Scientist
Data Scientists are high-level professionals who are tasked with extracting the maximum value out of data. They gather market, business, and customer data from multiple sources to process, analyze and interpret it to uncover the underlying patterns within the data. These insights are then used to understand business performance and to design AI/ML tools that can automate specific business processes, boost ROI, increase customer satisfaction, and most importantly, promote data-driven decision making.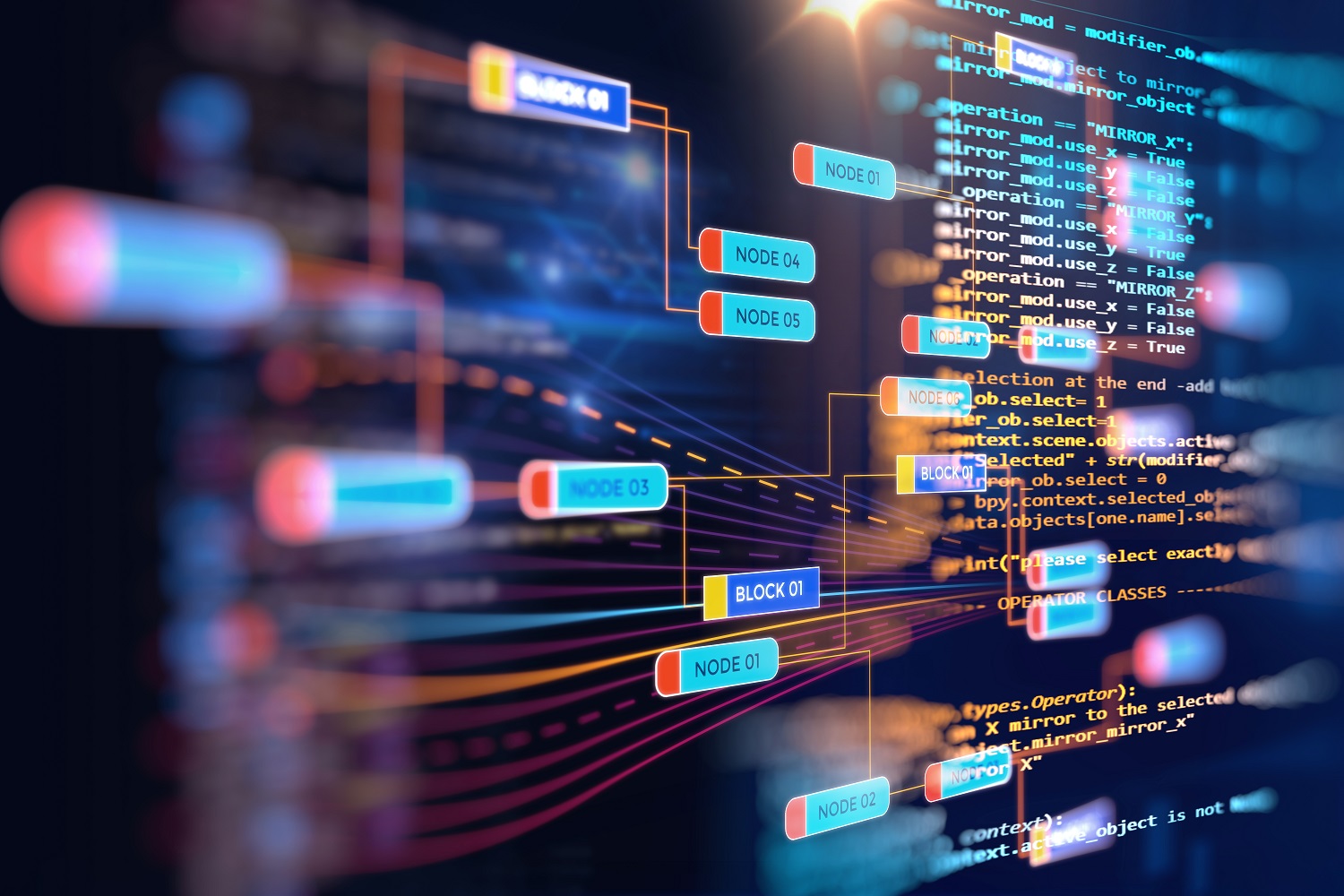 Read: Top 10 Data Science Tools
Data Scientist Salary in India
The average data scientists salary is ₹698,412. The factors affecting data scientist salary are experience, city, skills and company.
Data Scientists are skilled in data mining techniques and statistical analysis. They usually find jobs in R&D wings of companies, be it IT/ITES, e-commerce, financial services, academics, and healthcare. Checkout IIIT-B's Data Science Certification which offers 10+ case studies, practical hands-on workshops and more.
3. Robotics Engineer
As the name suggests, Robotics Engineers are experts in the field of Robotics. They design, test, and build robots that are efficient, safe to operate, and also financially feasible to purchase and maintain. Robotics Engineers use computer-aided design/drafting and computer-aided manufacturing (CADD/CAM) systems to perform designing tasks.
Robotics has found applications in various industries, including automotive, aerospace, metals, nuclear, mining, textile, and IT, to name a few. Hence, Robotics Engineers must determine the requirements of applications according to the industry and build customize robots.
Usually, Robotics Engineers are employed by private robot manufacturers. However, they can also find job prospects in military and space programs.
4. Data Analysts
Data Analysts are professionals who collect, process, and performs statistical analyses of data and present it in ways that are both actionable and efficient. They are responsible for bringing technical expertise to validate the quality and accuracy of data and to develop and implement data analyses, data collection systems and other strategies that optimize statistical efficiency and quality. Their primary focus is to leverage data insights to help businesses make better decisions.
Since businesses across all sectors (including finance, consulting, manufacturing, pharmaceuticals, government and education) have started to use Big Data, data analysis become one of the in-demand skills of the 21st century.
5. Full Stack Engineer
Full Stack Developers are computer programmers and web developers who are skilled in both front end (the user-side) and back end (server-side) coding. They are mainly responsible for developing and designing front end web architecture, servers, and databases for website functionality and coding for mobile platforms; evaluating software programs for performance issues, bugs, and design flaws; incorporating user interactions on websites, and enhancing the responsiveness of applications.
Full Stack Developer Salary in India
Full-stack development is a fast-growing field throughout the globe. Average full stack developer salary is INR 6,23,920 per annum.
Full Stack Developers work in close collaboration with Graphic Designers. Full Stack Developers can find job opportunities in software companies, financial service companies, digital marketing companies, and any other enterprise who use and maintain web/mobile apps. Check out IIIT-B's PG Diploma in Full Stack Software Development which offers 500+ hours of training, 3 guaranteed job interviews, one-to-one with industry mentors and more.
6. Cybersecurity Specialist
Cybersecurity Specialists are security experts who take care of the entire network/system security structure of a company. They must regularly monitor systems for any unusual activities; conduct counteractive protocols and report incidents; search and identify vulnerabilities and risks in hardware/software systems; manage and track any attacks and intrusions, and build firewalls into network infrastructures, among other things. 
Source
The recent surge in cyberattacks and threats has solidified the position of the Cybersecurity Specialist, particularly in IT and BFSI companies. The top in-demand skills will be incomplete without cyber security. 
7. Cloud Engineer
Cloud Engineers are IT professionals who handle and manage all the technical workload associated with Cloud Computing. Due to it's potential, cloud engineering has become one of the in-demand skills one need to stay in the market. Their primary responsibility is to design, plan, manage, and monitoring cloud systems of a company. Cloud Engineers have to evaluate the existing infrastructure of a business, and research logical and financially feasible solutions for moving different functions (for instance, database storage) to a cloud-based system.
Apart from maintenance and support tasks, Cloud Engineers also have to deploy and debug cloud initiatives as and when needed throughout the development lifecycle, as per the best industry practices. 
Cloud Engineers are mostly hired by IT companies (medium and large-sized) who adopt and leverage Software as a Service (SaaS), Infrastructure as a Service (IaaS), and Platform as a Service (PaaS) offerings. 
Conclusion
All in all, the jobs of the future will require greater mental stimulation and engagement. The above list gives you a peek into the careers which are likely to experience growing demand in 2023. Knowing what they are and understanding what they need will help you prepare in advance. 
What do AI specialists do?
Professionals who are familiar with the key AI technologies and platforms, and know how to integrate them are known as AI specialists. They can create chatbots, picture recognition, and natural language processing services. People who use innovations such as deep learning and evolutionary AI are at the forefront of high-value AI. With advanced statistical modeling, there is still a lot of room for improvement. Effective AI experts assist their clients in making better decisions based on their data. An AI specialist's main contribution is to apply these new approaches and technology to business challenges, and to solve them in novel and innovative ways that bring more insight, accuracy, and consistency.
How are data scientists different from data analysts?
Data analysts and data scientists both work with data, but in different ways. Data analysts use technologies like SQL, R, or Python scripting languages, data visualization software, and data analysis to address practical business issues using structured data. Data scientists frequently cope with the uncertainty by predicting the future using increasingly complex data tools. They might create predictive modeling techniques that can tackle both structured and unstructured data or generate their own machine learning algorithms.
What do full-stack developers do?
In the field of online, application, and software development, full stack developers are highly competent specialists. These technical professionals can code for both the frontend and the backend, which necessitates a large view of the complete platform. Full stack developers create applications that cater to both user experience and functionality using a variety of technologies and languages such as JavaScript, HTML, and SQL. The finest full stack developers are capable of handling everything including project management and server operating system installation. To put it another way, they are multitasking programmers capable of handling the whole development of a website or application.
Land in a High Paying Job
UPGRAD & IIIT - B DIPLOMA IN DATA SCIENCE

Learn More