Summary:
In this article, you will learn about the top 10 highest-paying IT certifications in India. Take a glimpse below.
Business Intelligence (BI)

Big Data and Data Science

Project Management

Web Development

Software Development

DevOps

Blockchain

Cloud Computing

Cybersecurity

Machine Learning & Artificial Intelligence
Read the complete article to know more in detail.
Nearly 75% of the global digital talent is in India, making the country a hub for IT services. The core competencies and strengths of the workforce have also attracted significant FDI inflows. From the industry perspective, leading tech firms are accelerating their R&D efforts and innovation to create differentiated offerings. And major government initiatives are providing a much-needed impetus to the industry. Check out our free courses to get an edge over the competition.
Therefore, the demand for skilled professionals and specialists is on the rise. In this article, we will be discussing some of the top-paying IT certifications that can help you build a competitive profile with the desired aptitude.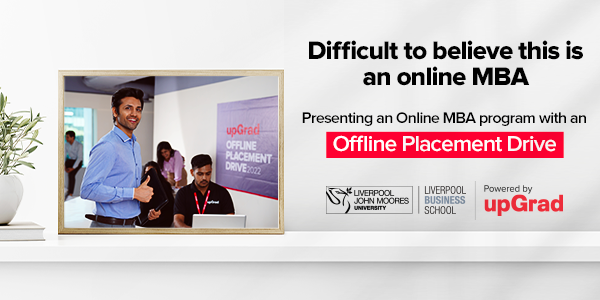 IT field is rising because of its applied significance in the industry as it is projected to grow to US$ 19.93 billion by 2025 IT is not restricted to only one domain where the employment seems to be crowded rather it has multiple sub-domains under it where each sub-domain is serving an important purpose to solve the business problems, some of the sub-domains are mentioned below. Digital transformation can be said to be the reason behind the IT sector's growth. The world was going digital at its own pace but after the pandemic, there was a sudden shift of operations to digital. With this came the need to digitally operate the tasks smoothly and as a result, various new jobs in IT were created.
It sector would continue to be growing as the businesses are now evolving because of artificial intelligence and as the organisations grow they seek to achieve automation, more data handling, insights for business decision making, etc. The professionals are bestowed with the responsibility of handling these important tasks and that's another reason why the IT sector is growing.
The IT industry has various advantages that it serves, such as-
Accuracy

Time efficient

Cost efficient

Faster decision making

Security enhancement

Flexibility

Profitability

Enhanced productivity

Real-time Data
An accredited certification program can prove immensely useful if you contemplate a career transition or simply want to stand out in the competitive job market. It is a recognition of your technical competency and professional commitment. You can also consider doing our Management Essentials Bootcamp if you are interested.
Learners receive an average Salary hike of 58% with the highest being up to 400%.
Best IT Certifications in 2023
1. Business Intelligence (BI)
The significance of BI in making data-driven decisions is growing across industries in today's technology-led environment. Modern workplaces have an increasing demand for skilled personnel who can handle analysis and data modeling. These tasks involve working with central warehouses and databases and extracting data for reporting, among other purposes.
With a BI certification, IT professionals can fine-tune their skills in data planning, metadata systems development, ERP, systems analysis, programming, and technology management. Typically, the credential demonstrates one's competency in data management, building dashboards (using relational data and uploaded files), and managing advanced reports. Some of the prominent options include:
Microsoft BI

IBM Cognos Analytics

Tableau Training and Certification

SAS Certification

Informatica ETL Certification
Aspirants who wish to master Business Intelligence can take up short-term certification courses like the Business Analytics Certification Program. This program covers topics like Predictive Modelling and Statistics & Optimisation, along with case studies and projects, to help students build real-world skills. Such certifications prepare you for roles like Business Analyst, Data Analyst, and other senior-level management roles in a company.
BI is growing as the volume of data the organisations are dealing with on a day-to-day basis. This data needs to be documented and interpreted well in order for the organsiation to grow. To analyse this data in order to make effective decisions that are good for the business, it is important for the organisations to have those professionals who have the knack for business intelligence. As these BI professionals through their accurate and quick interpretations help the organisations to achieve profitability as well as move to smarter decisions. The Business Intelligence skill has a process of functioning, one needs to polish these skills in order to be good at it. Some of those skills are depicted below-
Business Intelligence is a high-paying career, which is reflected in the competitive salary it pays. The salary ranges from 2.5 LPA to 28.3 LPA and the average salary is 8.0 LPA. With the increasing experience, the salary grows and the constant upskilling is definitely the major driving factor behind it as well. That is why it is highly recommended to invest the time into top paying IT certifications.
2. Big Data and Data Science
The curriculum of big data certifications emphasizes on building the candidates' foundational knowledge in the following areas:
Overview of data science

Mathematical and statistical applications (such as Python and R)

Data visualization and using predictive analytics

Techniques of classification, clustering, regression, evaluation, anomaly detection, and many others

Big data analytics using Hadoop, Spark, Hive, Impala, etc.
upGrad has three excellent data science certification programs – PG Certification in Data Science, PG Diploma in Data Science, and Master of Data Science. These certifications range from 7 – 18 months, encompassing topics like Python Programming, Predictive Analytics, Machine Learning, Data Visualization, Basic & Advanced SQL, Basic & Advanced Machine Learning Algorithms, and Big Data Analytics.
After completing such certifications, you'll be eligible for roles like Data Scientist, ML Engineer, Data Analyst, Product Analyst, Business Analyst, Data Engineer, Product Analyst, and Machine Learning Engineer.
Big Data and Data Science are in demand field because of their significance in the growing industry. Companies today use big data in order to improve their businesses such as to provide better customer experience, and operations, personalise the products, target the customers through marketing campaigns, etc. These actions need to be performed in a quicker manner in order to deliver the results on a real-time basis. Similarly, Data Science is also in huge demand due to the capability it gives businesses to analyse and track the data. Data is the new oil and it begins from one click to the huge sets of data that companies require to track, analsye, and serve their customers. Both Data Science and Big Data Analytics are high-paying careers. The average salary of a data scientist is 10.5 LPA
3. Project Management
The project management scope includes strategic design, project planning, budget management, program implementation, and reporting. Since project management is a crucial component of the business infrastructure, project management certifications have become a popular choice, both among students and professionals.
Project management courses like PG Program in Management and Job Linked Management Program with PGP teach students concepts like Business Growth Strategies, Marketing Strategies, Leadership, Structured Thinking, Problem Solving, Interpersonal and Communication Skills, Strategic Thinking, and Time Management and Project Management Skills.
Usually, such courses offer integrated learning options through live projects, case studies, and industry-partnered content. IT professionals can sign up for a project management certification to advance their careers. Here are some examples of potential job titles:
Associate Project Manager

Certified Project Manager

Certified Project Director

Agile Certified Practitioner
Many Project Leads to working in the IT industry also take up certification in product management. These courses typically cover the technicalities of product planning, market research, product development, and user design. If you want to occupy positions like Product Head and Product Marketing Manager, you can look at this option.
like Product Head and Product Marketing Manager, you can look at this option.
The project manager is an upcoming field, which is a chance to get a fat paycheck in tech fields for people coming from a non-tech background. There are certain advantages to project management, such as-
Timeline management

Budget management

Stakeholders satisfaction

Risk Management

Quality Control

Resource Allocations

Documentation
4. Web Development
If you want to become a web developer or designer, you would need to be well-versed in HTML, CSS, and JS. You can master these languages with the help of online tutorials and pursue online courses to differentiate your candidature for specific job posts. Adobe, Google, Zend, and Microsoft have individual certified tracks for web developers, PHP engineers, and solutions developers.
Besides development and design, some web development certifications focus on Angular and React training, which entails creating dynamic web pages and UI components.
Web development courses like PGC in Full Stack Development and PG Diploma in Full Stack Development are two fantastic options for people who wish to master web development. These courses teach candidates to build robust and scalable websites, back-end APIs, and rich and interactive Web UIs.
Students also learn about Data Structures and Algorithms, Java programming best practices, HTML, CSS, Javascript, Object-Oriented Analysis & Design, Object-Oriented Programming, Design Principles, SQL, Oracle, Test-Driven Development, and DOM Manipulation, to name a few. What's best is that candidates get placement opportunities and job interviews with reputed companies!
Web development is one of the highest-paying careers in the IT world. The Bureau of Labour Statistics has projected the web development industry to grow by 8% from 2019-2029 (Source). There are various types of web applications some of them are mentioned below-
E-commerce Apps

Content Management or CMS Web App

Portal Web Apps
There are big giant companies that recruit web developers such as TCS, Accenture, Wipro, IBM, etc. There is a reason why web development is considered one of the highest paying IT certifications.
5. Software Development
IT professionals looking to enter software development careers should not overlook the importance of having programming dexterity. Some examples of popular and in-demand programming languages are Python, Java, C#, R, SAS, Scala, Swift, JavaScript, and TypeScript. Having professional certifications in multiple programming languages can help you showcase your preparedness for:
Writing efficient computer programs, and

Building high-quality mobile and web applications.
upGrad offers a Advanced Certificate Programme in Big Data from IIIT Bangalore.with a special focus on Big Data. Needless to say, this course is extremely relevant to the modern data-driven industry. Data Processing, Data Warehousing, Real-time Processing, Big Data Processing on the Cloud, and Big Data Analytics, are some of the areas covered in this comprehensive course. By completing this course, you'll be ready to take on roles like Big Data Engineer, Big Data Architect, and Big Data Analyst.
The Software Development market is expected to grow to 21% by 2028 . Today the software industry has become an indispensable resource as software is required in every field today and this amounts to software development becoming high-paying and in demand. Software development is important because it helps in testing, developing, maintaining, fixing, and securing the applications.
There is no shortage of big companies recruiting the software developers, such as LinkedIn, Google, Indeed, etc. A software developer gets a good paycheck, the average salary of a software developer is 5.0 LPA and the salary ranges from 2.2 LPA to 12.5 LPA. The developers get more than that as well but there are various contributing factors to it such as their experience, skillsets, projects are undertaken, and upskilling history.
Also visit upGrad's Degree Counselling page for all undergraduate and postgraduate programs.
6. DevOps
DevOps involves going beyond the traditional practices of software development and infrastructure management. It is concerned with delivering applications and services in a fast-paced setup, thus responding to the demands of the evolving world of tech. Here is a snapshot of the takeaways from a standard DevOps certification:
Agile methodology (for integration and deployment of applications)

Creation of the Software Development Life Cycle of SDLC

SDLC as a process

CI/CD pipeline for automating software delivery
Additionally, DevOps comprises multiple tools like Jenkins, Puppet, Docker, Kubernetes, and Chef. So, beginners can opt for distinctive certifications, such as Jenkins Engineer, Puppet System Administrator, Chef Developer, and so on.
Graduates from Engineering and Computer Science background can opt for PG Diploma in Software Development (DevOps specialization). The course guarantees job interviews and exclusive access to upGrad's Data Science & Machine Learning content, completely free! Students get to learn about Agile Methodology for Integration & Deployment, Software Lifecycle, SDLC Processes, and CICD Pipeline. Candidates are encouraged to work with more than ten programming languages and tools. On completion, they receive the status of IIIT-B Alumni.
DevOps market is expected to US$ 37,227 million dollar by 2030. DevOps facilitates organisations and delivers high-quality products at a faster pace. It is important to the business environment in today's age as it provides an environment filled with easy collaboration, faster communication, and integration among the IT teams across the geographies. Big companies like Netflix, Google, Amazon, Flipkart, etc have a robust DevOps ecosystem.
DevOps is considered to be a high-paying career where the average salary of a DevOps Engineer is 6.0 LPA and the salary ranges from the4.2 LPA to 12.2 LPA. The engineers do get higher salaries than this as well owing to their experience, skills, and upskilling.
7. Blockchain
A Blockchain certification coursework aims to equip tech practitioners with a basic understanding of Blockchain technology, how it functions, and what are its core concepts. Although Blockchain is a relatively new technology, the demand for skilled Blockchain experts is at an all-time high in the present industry.
Short-term certification courses like PG Certificate in Blockchain Technology and Executive Program in Blockchain Technology Management are great for both students and working professionals. Whether you are a fresh engineering graduate or already working in a tech company, you can enroll in a certification program to validate your network administration skills.
These courses teach you how to approach real-world business problems by thinking like a Blockchain Consultant. You will learn how to use Blockchain tools like Ethereum, Hyperledger, Fabric, Composer, Advance JavaScript, and NodeJS. Also, you will learn how to develop Smart Contracts.
Blockchain is a highly demanded field where the industry is expected to grow to 163.83 billion by 2029. The reason why the blockchain is in demand is that it gives users to do transactions that are secure and are used for other purposes as well. The industry demand for blockchain developers is BFSI, Healthcare, SCM, etc. Majorly its scope is in the cybersecurity sector to keep the space safe The encryption of data in the blockchain is done through cryptography which eliminates the chances of unauthorized access and malfunctions.
It is a high-paying field where the average salary of a blockchain developer is 6.5 LPA and the salary ranges from 2.3 LPA to 20.9 LPA. The developers get a salary more than this as well which owes to the developers' experience, skillset, and upskilling history.
8. Cloud Computing
Training in cloud computing stresses on building expertise in Amazon Web Services (AWS), Microsoft Azure, Google Cloud Platform, etc. upGrad's PG Diploma with specialization in Cloud Computing is a great choice for IT Professionals, Project Leads/Managers, Data Professionals, and Software Developers.
The course that spans for 12 months teaches on matters like Cloud Infrastructure, Services, and Business, Virtualization, Virtual Machines, Microservices, Cloud-Native Applications, and much more. Apart from this, the course includes real-world projects and assignments.
The common thread of all cloud computing certification programs is cloud development skills. You would generally learn about cloud infrastructure and services in postgraduate level courses, virtual machines, microservices, and non-native applications. With this knowledge, you can qualify for the posts given below.
Cloud Engineer

Cloud Architect

Cloud Software Developer

Cloud Administrator
Cloud Computing is expected to grow to USD 791.48 billion in 2028 (Source). With organisations taking the online route, the need to have robust software has become a necessity. Cloud computing has made the response time for companies quicker and more accurate. With the rising trends and growing market, the companies need to respond to the trends quickly to keep up with the market trends. And cloud computing integrates these resources which are available in the span of a few minutes. It is reliable, cost-effective, budget-friendly, and provides efficient storage of data.
It is a high-paying career that provides the cloud engineer with an average salary of 5.4 LPA and the salary ranges between 3.0 LPA to 12.8 LPA. The engineers could get more salary than what is mentioned owing to their experience and upskilling history.
9. Cybersecurity
A cybersecurity certification can supplement your resume's qualifications with specialized learning in subjects like cryptography, computer networks, and application security. The PG Diploma with specialization in Cybersecurity is a 12-month course that focuses on Application Security, Data Secrecy, Cryptography, Network Security, and other cybersecurity-related concepts and skills. This is an ideal certification for candidates who aspire to be Cybersecurity Expert or Cybersecurity Engineer.
Software developers, tech managers, testing, and coding professionals find this course of study relevant to their line of work. Those interested in becoming cybersecurity experts or cybersecurity engineers can also earn credentials like CISSP, CISM, CEH, CISA.
The cybersecurity market is expected to grow to 376.32 billion by 2029. With the advent of the online movement of organisations, the need to protect the data become pertinent. The digital infrastructure of the companies needs to be protected from unauthorised access and security. Cybersecurity is not only important for businesses but also of major importance for the nation as well. Data of all sorts need to be protected from theft and misuse. To protect the data, there is a need for professionals who are skilled in cybersecurity. This domain is important globally and is continuously growing.
10. Machine Learning & Artificial Intelligence
Leading tech advisory firm Gartner claims that data analytics combined with AI will be paramount in the aftermath of COVID-19. Proactive prediction, preparation, and response to sudden outbreaks and disasters would require the best technological applications. But currently, there is a shortage of talent in the ML and AI space. So, getting a hands-on experience of these concepts can help you accelerate your career.
Advanced certifications are well-suited for professionals having acquaintance with any programming language. upGrad's PG Diploma in Machine learning and AI and Master of Science in Machine Learning and AI are two such certification courses that can help you master ML and AI concepts. The course curriculum includes a mix of theoretical and practical topics such as Statistics and Exploratory Data Analytics, Machine Learning, Deep Learning, Reinforcement Learning, Natural Language Processing. Students will also work on Deployment and Capstone projects. Since they'll learn from the leading instructors and industry experts, they'll be equipped to enter the real-world right after course completion.
In addition to this, upGrad also offers a coveted certification from the world-renowned IIT Delhi through its Advanced Certificate Programme in Machine Learning spanning 7 months. By dedicating 4 to 6 six hours per week for 30 weeks, students can develop a strong understanding of ML and data mining models and leverage the knowledge to solve real-world problems through useful data insights. In this self-paced learning environment, you interact with top ML faculties from IITD who are committed to providing you a meaningful learning experience. The course covers core data science subjects like Unsupervised Learning, Supervised Learning, Large Scale Machine Learning, Querying and Indexing, Data Streams, and Introduction to Deep Learning. There are also 3 assignments built into the course for hands-on experience in implementing ML algorithms and concepts.
The Artificial Intelligence market is expected to grow at a compound annual growth rate (CAGR) of 38.1% from 2022 to 2030 (Source).AI and ML are useful for mostly every field such as healthcare, BFSI, marketing, etc. It brings precision, accuracy, and productivity to the industry. With the big data becomes the need to lessen the scope of inaccuracy and this is also where the AI/ ML is helpful as it increases the automation in the operations. In the data-driven models, the AI and ML algorithms quickly analyse the data at a large scale bringing effective results.
This is a high-paying industry, as the ML Engineer procures a salary of 7.3 LPA on average, and the salary ranges between 3.5 LPA to 21.1 LPA. With more scope for upskilling one can increase their salary bracket faster.
Check out the IIT Delhi courses.
Why should you consider IT certifications in the year 2023?
In today's rapidly evolving technological landscape, doing top IT courses in India has become a valuable and strategic step for professionals seeking to advance their careers and stay relevant. These certifications prove your skills, knowledge, and commitment to continuous learning. Here are several compelling reasons why you should consider pursuing top IT courses in India.
1. Validation of Expertise
Best it courses in India provide third-party validation of your skills and expertise in specific technologies, platforms, or methodologies. They demonstrate to employers and clients that you possess the necessary knowledge to excel.
2. Career Advancement
Many organizations require or prefer candidates with relevant certifications when filling advanced positions. These certifications can open doors to promotions, higher salaries, and increased responsibilities, enabling you to climb the career ladder more swiftly.
3. Industry Recognition
Certifications are often recognized and respected within the industry. They showcase your dedication to staying current with industry trends and best practices, boosting your professional reputation.
4. Competitive Edge
In a competitive job market, certifications can give you an edge over other candidates who lack them. They provide a clear differentiator that can help your resume stand out.
5. Skill Enhancement
Preparing for and obtaining certifications requires in-depth studying and practical experience. This process deepens your understanding of the subject matter and enhances your skills, making you more proficient.
6. Adaptation to Technological Changes
It is a rapidly evolving field with new technologies emerging frequently. Certifications require you to stay up-to-date with the latest developments, ensuring your skills remain relevant and applicable.
7. Global Recognition
Many top IT courses in India are recognized internationally, making them valuable if you want to work in different countries or collaborate on global projects.
8. Client Confidence
For consultants or freelancers, certifications can instill confidence in clients. They can be reassured that you possess the required knowledge to deliver high-quality work.
9. Structured Learning Path
Many certification programs offer a structured curriculum that guides your learning journey. This can be especially helpful if you want to learn systematically and comprehensively.
10. Networking Opportunities
Certification programs often have associated communities, forums, and events where you can connect with fellow professionals, share insights, and learn from others' experiences.
11. Resume Enhancement
Certifications can significantly bolster your resume, showcasing your professional growth and development commitment. This can be particularly beneficial for those transitioning into the IT field from other industries.
12. Employer Investment
In many cases, employers are willing to sponsor or reimburse the cost of certifications. This underscores their commitment to employee development and can reduce your financial burden.
13. Higher Earning Potential
According to various studies, certified professionals earn higher salaries than their non-certified counterparts. This increase in earning potential can make the certification investment well worth it.
14. Specialization
Best it courses in India often allow you to specialize in areas such as Cybersecurity, cloud computing, data analytics, and more. This specialization can lead to niche roles and exciting opportunities.
15. Personal Fulfillment
Acquiring certifications can be personally fulfilling. It's a tangible achievement representing your dedication to mastering a particular technology or skill set.
IT certifications benefit your professional growth, marketability, and long-term success. They validate your skills, provide a competitive edge, and keep you current in an ever-changing field. By investing in certifications, you invest in yourself, positioning yourself as a knowledgeable and valuable asset within the IT industry.
Essential IT Skills to Master in 2023
A report by the Ministry of Electronics & IT and McKinsey projects India's digital economy to reach USD one trillion by 2025. On the services front of the economy, the IT sector is also one of the largest contributors to export. According to NASSCOM, the industry is experiencing year-on-year growth of about 7 percent.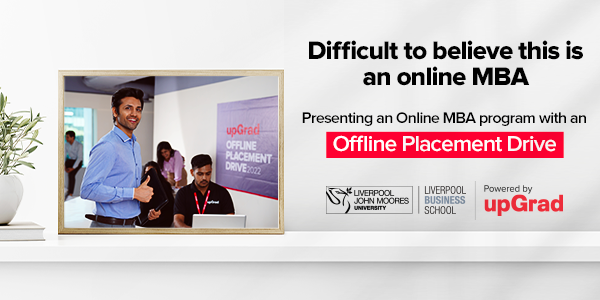 Moreover, the tech industry currently employs a significant chunk of the country's workforce and is expected to add more jobs in the coming years. Some global IT giants like HCL, Cisco, Accenture, IBM, and TCS hire certified professionals for various prestigious tech roles.
Here are some of the standard requirements of these careers:
Mobile development

UX design

Virtual reality

Analytical reasoning

Business analysis

Organizational and communication skills
With this, we come to an end of our discussion on the best IT certifications 2023. Each one of these courses is an excellent learning option for beginners and working professionals.
Happy learning!
Our Top Management Programs & Articles