Some skills always stay in demand, and front-end development is one of them. Learning this skill can be quite challenging, and that's why we have launched our front end development free online course. The course enables you to learn from industry experts through exclusive video lectures, 1-1 mentorship, and excellent content. 
This article will discuss what front-end development is and how you can learn this in-demand skill through our free front end development courses. Let's get started. 
What is Front-end Development?
Web development has two sections: front-end and back-end development. The former focuses on the client-side, and the latter focuses on the server-side. Front-end development handles what the user would see, how it would interact with the website (web app), and how their overall experience would be. 
Front-end developers implement web design on a website. They ensure that the user gets the necessary information easily and quickly. These developers make the website responsive so it would adapt itself to the user's device. Front-end development is about handling the look, feel, and design of a website.
You shouldn't confuse web design with front-end development. The former is a part of the latter. Without front-end development, you can't have a website. That's why there's a massive demand for such developers and is a prominent reason why people are always on the lookout for free front end development courses.
What Programming Languages Does a Front-end Developer Use?
Here are the fundamental programming languages every front-end developer uses: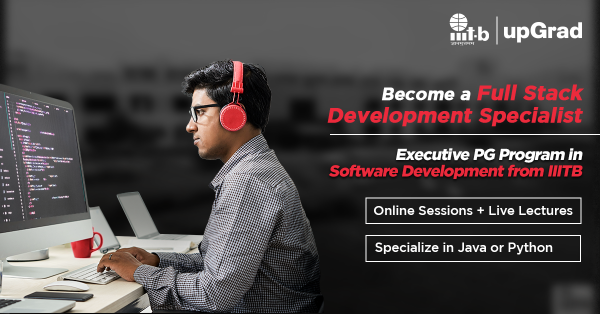 HTML
HTML stands for HyperText Markup Language and is the primary language for web development. It is responsible for the structure of a web page. While working on a front-end web development project, you'll start by writing the HTML first. It allows browsers to interpret the data and represent it to the users accordingly. 
CSS
CSS stands for Cascading Style Sheets and is responsible for the appearance of websites. It affects how the website would look in a browser. It works with HTML to determine a website's looks and is crucial to learn as a web developer. As a front-end developer, you'd be using CSS to handle the design of your website. 
JavaScript
JavaScript is a scripting language that determines how the user would interact with the website. It gives your website dynamic objects and features. It is also the most challenging front-end web development language to learn out of all three because it behaves similarly to most programming languages. HTML and CSS have some advanced concepts as well, but overall, they are relatively much more straightforward than JavaScript (JS in short). 
Apart from these three languages, front-end web developers use various frameworks, libraries, and tools to create unique websites. However, most of those libraries and frameworks are based on JavaScript, and that's why you must put in a little extra effort to learn that language. 
Read: Career Opportunities in Full Stack Development
Enrol in Online Software Development Courses from the World's top Universities. Earn Executive PG Programs, Advanced Certificate Programs, or Masters Programs to fast-track your career.
Why Learn Front-end Development
There are many reasons why you can learn about front-end development. The most prominent ones among them are the following:
Huge Demand
The demand for front-end web developers is evergreen. Since the internet and smartphones have become more accessible, there has been a constant rise in online businesses. All of those online businesses require front-end development because they wouldn't have a website without it. 
Lucrative Salary
The average front-end developer salary in India is around INR 5.3 Lakh per year. Depending on your expertise and experience, this figure can go up to INR 11.2 Lakh per year. As you can see, front-end developers attract handsome salaries because of their specialized skill sets and massive industry demand. You should note that your salary would depend on many factors apart from experience such as location, employer, etc. 
Creativity + Logic
Unlike many tech skills, front-end development allows you to remain creative with the design. If you have a knack for problem-solving and building beautiful things, then front-end development is perfect for you. As a front-end developer, you'd be determining the looks of a website (or a web app) and how the user would interact with it. 
Various Career Prospects
As a front-end developer, you can pursue roles in large companies, become a freelancer, or gain more expertise and start a digital services agency. There are many career options available for this skill. If you're looking for a career that allows you to work from home, then front-end development is perfect for you. 
Continually Evolving 
Front-end development is one of the most agile fields. There's always something new to learn in this industry. This means you'll always get to refresh your skill set and solve new problems. Many of the current front-end development industry's popular tools and frameworks are new and have been around only for a few years. 
How To Learn Front End Development for Free
If you're interested in becoming a skilled front-end developer, then you can enroll in upGrad's free front-end development courses. The course would allow you to learn from industry experts through exclusive video lectures. The course is for four weeks and helps you understand some of the most challenging front-end development concepts.
You only have to invest 30 minutes every day for a few weeks to understand some of the most challenging front-end development concepts. With the course's helpful and insightful lectures, you'd be able to remove your doubts about JavaScript. 
After you finish the course, you get a Certificate of completion as well. Whether you're a student or a working professional, our free front-end development courses will help you in enhancing your knowledge base. 
What You'll Learn in Our Front End Developer Course Free
The course is divided into two sections: Basics of JavaScript and Advanced JavaScript. In those sections, you'll learn the following topics:
JavaScript Fundamentals
While HTML and CSS are crucial to learning web development, the most challenging aspect of studying web development is JavaScript. Many students find it challenging to understand. However, you must learn JavaScript to become a professional front-end web developer.
That's because many of the popular frameworks and libraries you need to perform front-end web development are based on JavaScript. You should have a working knowledge of JavaScript to use popular frameworks and libraries such as Angular and React. 
Our free front-end development course will teach you the basics of JS first such as its syntax and semantics. A strong foundation will help you in understanding the advanced concepts quickly too. 
Intermediate-level JavaScript
After covering JavaScript's fundamentals, you'll get to learn its intermediate concepts such as objects, loops, conditionals, functions, and arrays in JavaScript. Understanding these concepts is crucial as it helps you move onto the more complex JS implementations. These concepts are the link between the fundamentals and the advanced topics. You'll also get to learn about a prototype, closures, scope, hoisting, and other intermediate sections. 
Advanced JavaScript
In the later stages of the course, you'll get to learn advanced JS topics such as callbacks, async, asynchronous nature, and more. By the end of the course, you'll know almost all the JavaScript implementations in web development. It would help you move onto the later levels of front-end development and incorporate more technologies such as Node.js and React JS. 
Must Read: Front End Project Ideas & Topics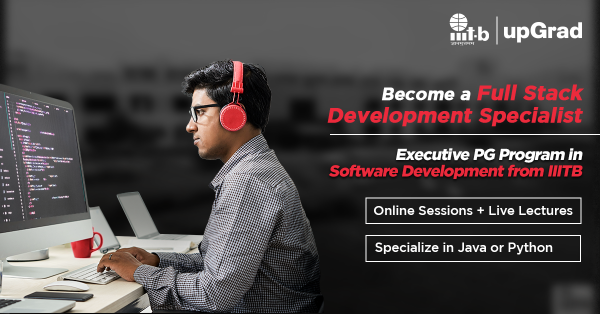 Take Our Front End Developer Course Free
Learning front-end development can be quite cumbersome. There are many sections in this skill, and they all have their challenging aspects. 
Our free front-end developer course would help you in mastering JavaScript, the most challenging section of learning front-end web development. With 1-1 industry mentorship, weekly live lectures, and excellent content, you'd get to understand all of its various topics easily.
It would give you the strong foundation you need to learn the latest web development technologies. That's why we recommend registering for the course today so you can start your learning journey as soon as possible. 
Learn more about our front end development free online course here. If you have any questions or suggestions regarding our free course or this article, you can let us know through the comments. We'd love to hear from you. 
If you're interested to learn more about web development, full-stack, check out upGrad & IIIT-B's Executive PG Program in Full-stack Software Development which is designed for working professionals and offers 500+ hours of rigorous training, 9+ projects and assignments, IIIT-B Alumni status, practical hands-on capstone projects & job assistance with top firms.
The best time to learn is now!