Business Analysts are professionals who work meticulously on data to engineer processes and re-engineer business plans for higher returns. You can be a Business Analyst anytime in your career, beginning with the job profile or setting it as a career-growth step with the best business analyst certification in India!
Several certifications and business analytics free online courses will help you meet the demands of the profile ahead without having to pay the usual hefty business analyst course fees. These will help impart skills like data analysis, problem-solving, and other business process mapping tools required in the industry.
Selecting the right business analyst course in India is one of the most important decision you need to take to start your career, considering the varying business analyst course fees, but the best part is candidates can now learn business analytics free of cost through online platforms offering the best business analyst certification in India!
Business Analyst: What does the role entail?
Going to enroll in the business analytics free online courses but don't know what the exact job role entails?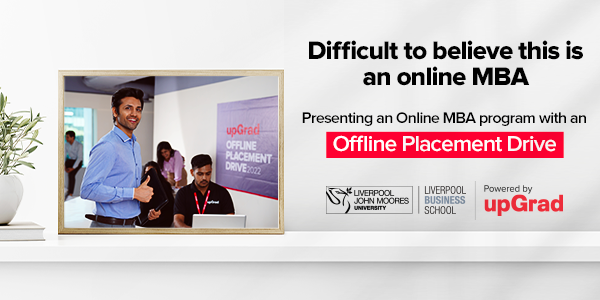 The role of business analysts in any company deals with bridging the gap between tech and the company's business aspects using data. As the analyst works through consistent data flow to assess, cleanse and determine the essential, insightful data, they also use visualization tools to create value out of it with reliable implementation.
The entire process demands thorough proficiency in technical and soft skills, though this is just a glance of what a business analyst works through. Here are various other responsibilities a business analyst manages under their job role.
Data analysis, cleansing, evaluation, and compilation through analytics tools.

Knowledge of business operations and processes to find inconsistencies meant to improve.

Testing business processes and blueprints towards stable implementation.

Data visualization skills to present retrieved data in a consumable form.

Knowledge of both technical and business skills to maintain a balance.
Ensure you have the required skill set before applying for a job. Various online education portals can also help learn business analytics online free of charge, so make use of it!
Learn Best MBA Courses from the World's top Universities. Earn Masters, Executive PGP, or Advanced Certificate Programs to fast-track your career.
Eligibility Criteria
There are no definitive demands for accomplishing the business analyst course curriculum. It is available for study both offline and online. Aspirants must be fluent in English. Business analysts aid in problem-solving and assist businesses in making better decisions. If a candidate appears to be curious, the best business analyst training will be extremely beneficial to their career.
An aspiring business analyst may or may not have a tech background, but the required skills are necessary to fill in for the position. Certifications can help many such people to attain their dream roles, and a business analyst certification course from any reputed institute can enhance your value in the job market even more. Fortunately, many online platforms now offer a business analytics free course to help candidates learn business analytics free of charge!
Platforms like upGrad offer extensive business analytics free course, equipped with essential details to deliver basics and advanced concepts of the subject within a limited time.
Reasons to become a Certified Business Analyst
Obtaining certification with a business analyst certification course, particularly at the professional level, widens your outlook. It's because, while preparing for this certification, you will need to study several different initiatives in order to deal with a specific question or scenario.
Learning various problem-solving methodologies will force you to think outside the box and will prep you to be outstanding once you hit the real world. So, you must enroll in the best business analyst courses developed by upGrad.
You must comprehend that acquiring a certificate of completion, particularly one with broad consequences, has never been easy. As much as business analyst courses in India are not a cakewalk as it tests you on multiple levels, the obtained rewards are entirely worth the effort. Preparatory work necessitates a significant amount of effort and perseverance.
As a result, when you finally obtain this certification, the industry recognizes and applauds your notable initiatives. Recruitment agencies will never misunderstand you for a customary expert with an ordinary Business Analyst Certification if you choose the right organization to master it.
According to a recent release from the IIBA organization, the Business Analyst Certification results in 10% more financial advantages, especially compared to other sector accreditations. Aside from that, professionals who become certified have a better chance of securing improved and more remunerative tasks than their peers in related businesses. The business analyst course in India is recognized to add significant value to a specialist's CV.
Thus, the points mentioned above appear to be quite persuasive when it comes to becoming certified in the domain of business analysis. That's why many practitioners nowadays seek training from virtual academic institutions such as upGrad, which offer to assist you in obtaining the best business analyst certification. Enroll in the best business analyst course in India and be a professional with upGrad.
One in different paths
If it's the former case, you can choose to get a proper Degree and complete the modules and programs to get the certification (in Bachelor's, Master's or Diploma Courses). But if you are from an altogether different background and are planning to step into the industry specifics, then it is necessary to get a Certification by completing a certified course and clearing the exams to prove your mettle.
Another case is if you're already in the field and have decided to switch paths. Then your profile will be the deciding factor for the second scenario mentioned earlier. A business analyst is a demanding job, and your potential employer needs to be rest assured that you have what it takes to fill the position.
Read more: Business Analyst Salary in India 2020
Best Certifications for Business Analysts
Whichever path you're in, upGrad has specialised courses which will help you get the required certification for your career plan. Let's talk about the best business analyst course in india
The best Business Analyst Certifications are:
Business Analytics Certification Program

MBA (Executive) with Specialisation in Business Analytics
Advanced curriculum sketched by management specialists
Complete and Meticulous course with projects
A committed student's aid policy to solve your queries
Vast networking with field experts
Highlights of the Program:
Plan for Analytics Applicants
100+ hrs of Training
3+ Sample Studies & Projects
Realistic hands-on Seminars
Suitable Problem Solving Procedure
Dedicated Mentor for Candidates
Continuous Mentoring
Fresh Graduates with A Bachelor's or Diploma Degree
Professionals- Executives or Managers
Industry Projects Offered:
On-field industry-sponsored Business Analytics Projects
Priceless direct knowledge
Program Advantage- Influential training with dedicated assistance to train you on the skills required
Program Fee- ₹20,000 + GST
Learn more about the program here.
Featured Program For you MBA From Golden Gate University.
Benefits of Business Analyst Certifications
Various benefits of getting a Business Analyst Certification include:
1. Networking Opportunities
Getting certified business analyst certifications will have a high impact on your career growth. The networking possibilities are plentiful when it comes to profoundly planned and structured course maps from one of the best institutes the country has.
The strong alumni network, as well as the faculty reach, is widespread to serve you in its completeness.
2. Adding agility to your career growth
Your resume will reflect brightly with a certified online course that you'll be building on. It will add credentials to the existing profile and provide credibility to your learned skills and expertise.
3. Acquiring your dream job profile
You may be required to collaborate with various teams and individuals within the company. Many business analysts appreciate that there is no such thing as a typical day on the job. Every day, a business analyst faces obstacles to rectify, making it an ideal job for someone who values a challenging and creative working atmosphere and constantly wants to improve their problem-solving and critical reasoning skills. The right business analyst courses in India prepare you to take over the role smoothly.
With all the training in learning and skills that you've received, you will then provide yourself to the job that you have always dreamt of. The job profile you're aiming for is highly demanding of skills and know-how of the industry. Needless to worry, because nothing better than a certified course to prepare you for it. Learn more about the career options in business analytics.
4. Visualizing better change to the existing career
The career change plan which you are expecting is very well reflected with the job opportunities you will be exposed to at the end of these certified courses. You can select the course as per your domain and then move ahead with the plan on your mind.
Why stop envisioning a better future with the vast scope of possibilities lying ahead. All you need is the right track to your idea that is nurturing in the bud.
5. Skill Development
The certified courses are so meticulously structured with the program syllabus divided into terms and assignments. These then include on-field exercises and exposures in seminar and training. The plan also consists of an all-round career approach to strengthening your resume. A designated highly-qualified mentor to guide you in the path ahead comes with the program.
All of it only equips with all the skills required to put the knowledge into practice.
6. Multiple Industry Exposure
With the highly experienced instructor's support and program layout and the wide-network of alumni base, you will be exposed to different facets of the industry's outlook.
7. Learning the Drill
The renowned faculties provide a high-level training exercise that will drill you with the basics of the business analytics program. This will further help you to be an adept knowledge possessor in the industry. The course also offers extensive exposure to on-field exercise, which will prepare you for the job ahead.
Learn business analytics free at upGrad
Conclusion
We hope you liked our article about the best business analytics courses in India. If you are keen on upgrading your career with an Executive MBA course in Business Analytics, upGrad is offering the MBA(Executive) program in collaboration with the NMIMS Global Access School. The program has been designed to stand at par with the best on-campus Executive MBA programs across the globe.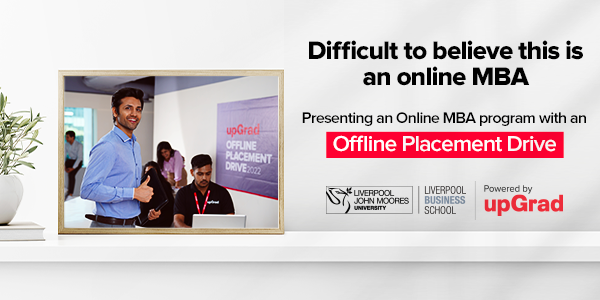 If not MBA you can also check out certification in business analytics from IIT Delhi. IIT Delhi is one of the top institutes in India and also one of the oldest IIT's and is always excelled in giving highly industry-relevant courses, Now IIT Delhi has partnered with upGrad to get these top IIT Delhi courses online. They have a variety of other programs like Machine Learning, Executive Management Programme in Strategic Innovation, Digital Marketing and Business Analytics etc
If you want to learn business analytics for free, check out our business analytics free online courses to upskill yourself.
Business Analysts are professionals