IoT (Internet of Things) is a network that houses multiple smart devices connected to one Cloud source. This network can be regulated in several ways in the Cloud. IoT allows you to gather, send, and exchange data across any devices present in the network. In other words, IoT allows physical devices to communicate wirelessly across networks. This aspect has resulted in the use of IoT devices in myriad applications.
Some widespread examples of IoT devices include smart mobiles, smartwatches, smart refrigerators, smart door locks, smart bicycles, etc. IoT architecture is implemented for wearables, smart homes, smart healthcare systems, smart cars, smart retail, etc.
The number of IoT devices globally is estimated to triple nearly from 9.7 billion in 2020 to over 29 billion in 2030. IoT devices are extensively used in all kinds of consumer markets and industry verticals.
The primary use cases for these devices in the consumer segment are media devices like smartphones. Other use cases with over 1 billion IoT devices estimated by 2030 are IT infrastructure, smart grid, autonomous vehicles, and resource tracking and inspection. You will come across diverse IoT projects related to various industries which can help you obtain your desired machine learning/AI job.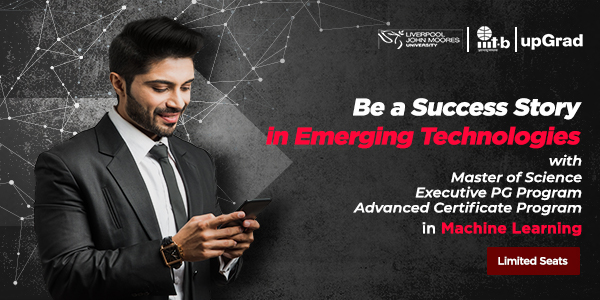 Let's first go through the following section that highlights the suitability of IoT project ideas:
IoT project ideas are suitable to you if:
You have realized the enormous possibilities of IoT and are ambitious to contribute to this constantly evolving technology.

You intend to work on a few practical

IoT projects

.

You want to understand more about IoT architecture and its devices using Arduino or Raspberry Pi.

You are a final-year undergraduate student looking for an interesting IoT-based project.
IoT Project Ideas
and Topics for beginners.
1. Deploying an IoT-enabled system to monitor the air pollution level
Conventional monitoring systems cannot accurately monitor pollution levels in towns. You can deploy a smart air-pollution-level monitor system based on IoT architecture to get in-depth insights into the pollution level in a particular city. The IoT system in this project collects data related to pollution statistics from various sources in real time.
This project helps you ascertain the air quality in a city. It also measures different components of polluted air, like carbon monoxide, ozone, nitrous oxide, sulfur dioxide, and particulate matter.
2. Monitoring SpO2 and heart rate using an IoT system
It is one of the crucial and beneficial IoT project ideas. This is because it measures two of the most important aspects that define an individual's health. Specifically, it monitors the SpO2 level and heart rate of patients. It is used in both homes and healthcare systems. To deploy this project, you need to use a testing kit, an Arduino UNO, an Adafruit OLED screen, one pulse oximeter, and a buzzer.
3. IoT-enabled door lock system
Traditional doors need simple locks and keys. They boast multiple drawbacks, including keys getting lost and somebody you don't want can find your keys. You can use a smart door lock system to ensure the excellent security of your place. The corresponding IoT project uses Arduino, a WiFi module, a Solenoid lock, a microcontroller, and a high-voltage transistor.
Learn Machine Learning Online Courses from the World's top Universities. Earn Masters, Executive PGP, or Advanced Certificate Programs to fast-track your career.
4. Smart tank water-level supervision system
Typically, water gets wasted due to overflowing whenever you fill up a water tank in your home or commercial places. Fortunately, there is a solution to this problem, i.e., a smart tank water-level supervision system can be used. It uses IoT architecture to develop a water monitoring system. It informs you whenever the water level attains the minimum or maximum threshold. The key components used in this IoT project are the Ultrasonic sensor, Bolt WiFi module, Arduino UNO, and buzzer.
5. IoT-enabled helmet for site worker safety
It is one of the most useful IoT projects to ensure site workers' safety. It incorporates a microcontroller and sensors that supervise outdoor conditions and assess workers' safety.
It works on aspects like equipment and workers' supervision and tracking and site security to guarantee a safe working atmosphere. The safety helmet is implemented with an RF tracking system that sends the data across the IoT network.
6. IoT-based anti-theft system
The anti-theft system provides excellent security for homes and offices. It can be deployed on-site or can be retrieved remotely. It is one of the best IoT based projects to ensure superior protection against burglars. The IoT platform allows the management to personalize its settings for every customer.
Its IoT-based solution is uniquely programmed to sense any strange activity or movement in space. So, it informs homeowners whenever unwanted people enter the place. After triggering an alert, the users can view the events to check the intruder's movement and activity. The events are displayed in video format.
7. Finding out lost items using an Arduino-based IoT system
This project idea represents one of the most effective IoT based projects that notifies you when somebody tries to misplace your things. It uses Arduino Uno, WiFi Shield 2, force sensor, relay, jumper wires, resistor, electric horn, and informing light.
Our AI & ML Programs in US
8. Monitoring and controlling traffic signals
It uses an Arduino to prevent unwanted traffic jams and delays. The corresponding IoT-based system monitors the traffic level to decrease traffic congestion.
It is implemented with advanced wireless technology containing microcontrollers and sensors. The sensors detect the traffic level and duration of the traffic signal.
Top priority is offered to emergency vehicles like fire vehicles and ambulances. The second priority goes to various types of goods transportation vehicles. The third priority is common vehicles like bikes, cars, bicycles, etc. Moreover, precedence is defined depending on vehicle density on the road. RFID monitors the objects while tracking, and it, therefore, assists in tracking misplaced vehicles.
9. Inventory management system using IoT project
An inventory management system has limitations like an absence of real-time inventory details, imprecise estimation of supply and demand, decentralized control, inadequate optimization, and loss of inventory. The IoT project using a smart inventory management system provides seamless communication, real-time monitoring, and accurate warehouse management.
10. Women's safety using IoT project
This IoT project offers safety to women by using a fingerprint-based system. It alters police when a woman is in an unsafe situation.
11. Face Recognition Bot
It is a smart AI bot capable of identifying human voices and faces. It implements cutting-edge facial recognition technology.
12. Weather Reporting System
It enables users to state environmental conditions on the Internet. It uses sensors to determine humidity, temperature, and air pressure.
13. Smart Cradle System
This IoT-equipped smart cradle connects parents and babies via live audio and video. It allows parents to see and listen to their babies remotely.
14. Smart Energy Grid
It uses a smart energy system to avoid power outages and regain the grid immediately after a blackout. When one transmission line is out of order, the IoT system automatically switches to the adjacent region's transmission lines.
15. Smart Irrigation System
Traditional irrigation systems are laborious. But an IoT-based irrigation system includes a circuit board and land moisture sensors to connect to your Ethernet or WiFi network.
16. Smart Agriculture System
It can supervise the crop health and irrigation cycle. Based on the corresponding results, it remotely applies pesticides or fertilizers to simplify farm tasks.
17. Night Patrol Robot
It uses an advanced surveying machine to monitor your home's rooms 24×7. It uses infrared sensors to ensure security against intruders.
18. Flood Detection System
This IoT-based project monitors and tracks probable flooding events. It collects data from infrared sensors to track water levels, humidity, and temperature.
19. Smart Parking System
You can use this IoT-based parking system to eliminate trouble finding parking spaces. It suggests the most suitable places to park your vehicles.
20. Smart Gas Leakage Detector Bot
It is based on an IoT-related smart bot that contains a gas sensor to sense any gas leakage in a property. You simply need to equip the IoT bot with a pipe, and it will supervise the line condition to avoid leakage.
Get Started With Your Machine Learning Journey on upGrad
Hoping to make a career in the rapidly innovative industry of IoT? We have your back! Check out upGrad's Master of Science in Machine Learning and AI program, which can be your first step towards building a solid foundation for IoT skills.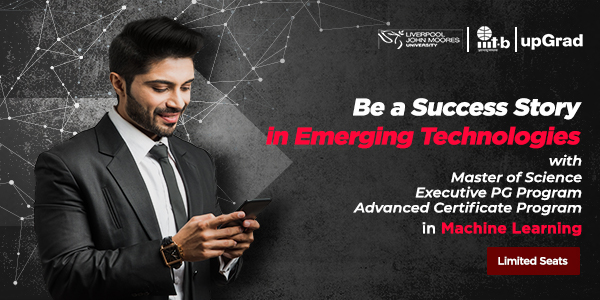 This 20-month course imparts in-demand skills like NLP, Deep Learning, and Reinforcement Learning. Some of its extraordinary benefits include IIIT Bangalore and LJMU Alumni Status, learning from top AI & ML faculty and industry leaders, and four months of Master's Thesis. It covers the learning of 20 demanding languages and tools, including Python, Keras, Tensorflow, MySQL, NLTK, sci-kit learn, AWS, docker, Flask, Kubernetes, matplotlib, etc.
Enroll now to kick start your journey with upGrad
Conclusion
These IoT project ideas provide practical exposure to working and implementing IoT architecture. Freshers and professionals can work on these ideas to further strengthen their portfolios. Fluidity in topics like these can easily assist you in upgrading your skill set and bagging lucrative work opportunities.