A marketing strategy that has added a new dimension to online marketing, Social Media Optimisation (SMO) enables a business organisation to enhance its online visibility using social media platforms. SMO in digital marketing increases the accessibility of products and services offered by allowing communications between the company and the customers. The popular social media platforms the process involves are Facebook, Instagram, TikTok, Twitter, and Pinterest.
Read through this blog to discover the significance of SMO in digital marketing and how your company can benefit from it.
How Is Social Media Connected To Search?
Companies create online communities on social media platforms such as Facebook, YouTube, Instagram, etc. The audiences involved in these communities are directly acquainted with the brands' functionalities. Thus, these communities actively promote engagement and visibility.
Using hashtags and sharing direct links in the content makes it more convenient to discover the brands' existence. Searching for a product by mentioning a hashtag helps customers easily find the product.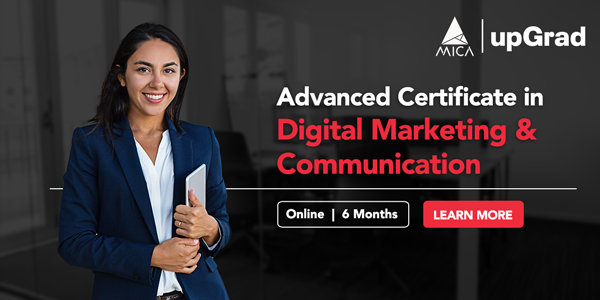 Most people using these social media platforms spend much time sharing links to interesting stuff. These links redirect the audience directly to the brands' websites. Hence, social networking sites increasingly play a significant role in a company's promotion.
What Is SMO in Digital Marketing?
To answer 'what is Social Media Optimisation', it is a strategy by which business organisations make their websites more noticeable to the audience. The primary focus of SMO is to lure in web visitors from various sources besides search engines. SMO uses your company's presence on social media platforms like Facebook, Instagram, Twitter, etc., to keep your audience engaged in your business.
SMO supports SMM (Social Media Marketing) schemes that carry out better operations by producing refined content. This is similar to the functionality of SEO in supporting higher search engine rankings. It also may have an implementation of ORM (Online Reputation Management). This SMO strategy ensures that if there are any negative reviews of a firm, they do come up as the first link in a search engine.
Significance of Social Media Optimisation
Now that you have understood 'what is SMO', let's discuss the significant features of Social Media Optimisation:
Simplifies the communication between you and your customers by creating a social network.

Modifies website visits by targeting visitors with updates in social networking.

As it works on a broad platform that connects various people, you can learn about the audience's views through their social media updates.

You can modify the advertising on social media by targeting and retargeting your audience. For instance, you can target individual customers by filtering their location, academic level, purchase history, or even the type of content they like.

Enables you to approach your clients faster than your competition through multiple platforms on social media.

SMO digital marketing

helps you boost sales, with most marketers using Facebook to recruit customers in 2023.

Widens your consumer scale by allowing new customers to discover your business niche.

Allows you to provide better customer support. You can provide your customers with the right product and service information. You can also resolve customers' queries through swift replies.
SMO vs SMM
| | |
| --- | --- |
| Social Media Optimisation (SMO) | Social Media Marketing (SMM) |
| The synergy between SMO and SEO enhances the efforts of your Social Media Marketing. | SMM simplifies your social media interaction by establishing your digital presence. |
| SMO increases social media reach along with website traffic. | SMM increases your social media reach only. |
| SMO takes place before SMM | SMM takes place after SMO |
Check out our free courses to get an edge over the competition.
10 Steps To Enhance Your SMO
If you want to make the most out of your social media networks, the steps below might help you upgrade your SMO:
1. Engagement
Active engagement with your audience can bring about a remarkable change to your business. SMO allows you to improve your engagement by implementing social media skills. Likes, shares, mentions, comments, etc., are a few ways to engage your audience. You can also share other people's content to bring up a better user experience and valuable feedback.
Pick the interaction networks where you can easily target people and where they will find it easy to interact. Encourage the users to comment by letting them use existing social media platforms like LinkedIn, Facebook, etc.
2. Reputation
Generating original content through in-depth research adds to the reputation. The quality of the content will ensure authenticity and positively impact your brand image. Hence, to be identified as an authentic company, reputation is non-negotiable.
You also enhance your reputation through engagement and by providing customer support. Enhance your reputation by sharing your content openly. Address customers' issues rapidly in the comment sections.
3. Authority
Search engines rank authoritative and trusted brands higher on the internet. Google Authorship can be helpful in this context. Google Authorship will help you to appear in the search results with prominence.
Another way to improve your authority is by sharing your content through plus ones, bookmarks, retweets, etc. When people share your content, it adds up to the social proof and enhances the value of your content.
SMO in digital marketing help business organisations scale up by reaping the benefits of social media practices. Check out the Advanced Certificate in Digital Marketing and Communication from MICA to make a career in digital marketing.
4. Social
Building a channel of high-quality social networks is crucial. While working on this feature, you must remember that quality takes over quantity. Hence, the content you produce must go under the supervision of the experts. Once the experts read your content, let them participate in debates while you share your ideas.
5. Media platforms
You need to look for the right platforms where you can spot your audience the most. The platforms that have more communities and groups require more focus.
Some platforms use the SEO benefits of Social Media Optimisation more effectively than others. An example of such a platform can be Google Plus.
Dustin Stout's research on social signs and Google+ concluded that Google counts all activity from Google Plus posts back to the original blog posts. Hence, your shared links get their social credits.
Best Online Digital Marketing Courses
6. Content strategy
Preserve the uniqueness of your social media presence by incorporating innovative ideas. Amalgamate artistry with a unique voice to your company and help it catch the audience's eye. Create content that fascinates the audience by associating emotions with it. Ensure your content appeals to your target audience, hitting their pain points and offering appropriate solutions.
You can also incorporate a signature style for your brand in the content to make it more distinguished. The choice of tone also plays a significant role in making your content stand out. Produce your content in a genuine and optimistic tone to attract the audience.
7. Connecting with influencers
Create contacts with people who influence the market. Make the social media influencers notice your brand. Social media influencers exist on various platforms, so you need to spread your content through all the platforms to increase your visibility.
Contact social media influencers for your brand collaborations to attract more audiences. Collaborating with social media influencers can increase traffic and followers significantly.
8. Optimisation
Below are some aspects of optimisation to enhance your SMO digital marketing:
Share buttons-

Adding a share button to your content will make it convenient for the viewers to share. Make your content reachable through a click. You can also keep the number of shares public to establish social proof.

Social login-

Have a social login option to make it feasible for the users to comment. This eradicates the hassle of creating new accounts, which consumes time.

Social icons-

Your website can have a prominent place for displaying your social media profile icons.

Shareable content-

A few pieces, such as infographics, articles with top 5 tips, etc., are highly shareable as they are short. Hence, scanning and sharing them becomes easy.

Subscription options-

Subscribing your audiences to your business will keep them posted on the latest launches or services. You can group subscription options like emails, newsletters, etc., together.

Rich snippets-

These summarised data are designed for the page's content. The users can benefit from these in several ways. Different social networks work in different ways to pull in this data. They use different tools, for example, Opengraph for Facebook, Twitter Cards for Twitter, etc.

Title tags-

Optimising your title tags will help you share, especially on social media platforms with a character limit like Twitter.

Images-

Using images in your content reduces the monotony that sometimes words may create in the viewers' minds. Add valuable images to your content that can be used as thumbnails.
Top Digital Marketing Skills
9. Leadership
Proper leadership will result in the production of high-quality content. A thorough research work of a leader adds up to the nitty-gritty part of content. A leader can share creative ideas and product insights that will add value to the engagement of the audiences.
A leader can also help the audience through content curation by summarising content. The leaders add perspective to shared content. Hence, the role of a leader is remarkable in optimising the quality of content.
10. Focus on the keywords
Keywords are incredibly crucial to increase online visibility. Connecting your keywords and social media networks can boost your online presence on digital platforms. You can structure and rephrase your keywords while keeping them relevant to your content to increase online visibility. However, keep it natural and avoid appearing commercial. Do not stuff keywords into your article to rank higher. It brings down the overall content quality and pushes it down on SERPs.
Learn digital marketing courses online from the World's top Universities. Earn Masters, Executive PGP, or Advanced Certificate Programs to fast-track your career.

Conclusion
Businesses already using Social Media Marketing will highly benefit from the advantages of Social Media Optimisation (SMO). SMO digital marketing is an excellent approach to levelling up your business sales. If done correctly, SMO can improve your social relations by highlighting your new products, engaging customers, minimising negative views, etc.
upGrad's Advanced Certificate in Brand Communication Management from MICA provides a dynamic digital marketing programme that can elevate your career.
FAQs