The growth of online B2B and B2C businesses have significantly impacted the marketing trends. One of the best ways for companies to build their online presence is to make a website for their business that is user-friendly, appealing to the customers, and is also informative. The website represents the business by providing insights that allow the customers to decide whether they should purchase a particular product or avail of a service offered by that business. When people browse through your website, all the generated or shared data makes up the website traffic. Let us understand more about the ways to drive traffic to your website and its advantages.
What Are The Different Types of Website Traffic?
Before you learn ways to generate website traffic, it is better to overview different types of website traffic. Here are its different types:
1. Organic traffic
This is the most authentic website traffic. It is generated when people come across your website through search engine page results. It means that you do not pay for this traffic. People visit your website by clicking on search engines results. The best way to increase organic traffic is to use on-page SEO and content marketing strategies.
2. Inorganic traffic
Inorganic traffic is contrary to organic website traffic. It is generated when people visit your website through external sources. When people visit your website by browsing through social media ads, affiliate marketing, and guest blog, it is called inorganic traffic. The user does not directly visit your website but comes across it on a different platform. Businesses have to pay for inorganic traffic driven by paid advertisements and affiliate marketing.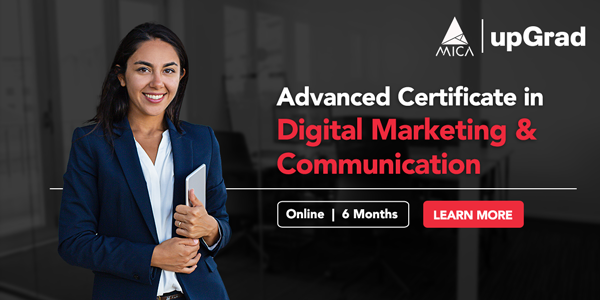 3. Direct traffic
When a person directly types your website name on the search engine and visits your website, the data generated is called direct traffic. If a person frequently visits your website and has a shortcut on the browser's website link, it will count as direct traffic. Moreover, if a person visits your website through a bookmarked URL, it will also generate direct website traffic.
Why Should You Increase Website Traffic?
With new competition entering the market every other day, businesses are formulating new marketing strategies to engage with their customers, gain their loyalty, increase brand awareness and acquire more clients. For this, you need to increase the website traffic that will help you fetch revenues. If businesses do not drive website traffic over time, it stagnates their growth as it becomes difficult to find leads. Here are some of the best reasons why you should focus on increasing traffic on your website.
It helps to build an extensive customer database and generate leads.

Website traffic increases your brand exposes and allows customers to become aware of various products and services offered.

A portion of leads generated through website traffic can be converted into potential customers. As a result, it helps generate revenue for businesses.

Website traffic also improves the on-page ranking of your website.
How To Drive Traffic To Your Website?
The most popular US website that received maximum traffic in June 2021 was the eCommerce giant Amazon. However, if we look at the worldwide statistics, Google.com generated the highest website traffic with nearly 87 million monthly visits. Now, these numbers can sound overwhelming, especially for a small business. While you do not need to meet such high targets, here are a few simple but effective ways to drive traffic to your website.
1. SEO
Optimizing your website to get a higher ranking on search engine results is one of the best marketing gimmicks. It helps to build organic website traffic over time. You should ensure that the content published on your website, meta tags, and images tags are SEO friendly. You can use on-page, off-page, and technical SEO strategies to drive traffic to your website.
2. Appealing Design
This is a proven way to convert leads into customers. While clicking on a website link, the first thing that we observe is the website design. If the website has an appealing and creative design that offers easy navigation, people tend to stay on it for an extended time, exploring it. On the other hand, a bad design can immediately make a potential customer lose interest.
According to a survey, over 70% of website designers believe that a non-responsive design is one of the crucial factors that costs clients or customers to a business. Moreover, 33% of designers feel that an outdated website design negatively impacts website traffic. In another survey of 500 customers, half agreed that a neat website design is crucial for a brand's image. The prime focus area in a website design is images, followed by the colors and videos. After this, customers focus on infographics and animation.
3. User Interface
The average time a customer or client takes to form an opinion about a business by going through the website is nearly 0.05 seconds. It would help to make sure that the texts were neatly aligned and there was plenty of space on the web pages. Stuffing long paragraphs on the website makes it difficult for potential customers to read and understand your products and services.
4. Mobile-friendly
The majority of the users worldwide browse through the Internet on their phones. In the US, nearly 50% of website traffic is generated through mobile phones. So, to drive traffic to your website, the website UI must function well on mobile browsers. Customers or other businesses are less likely to go through a webpage that has misaligned text and images.
5. Content Marketing
Uploading informative articles, blogs, videos, and documents on your website related to your product or services is an ideal way to increase website traffic. For instance, if a skincare brand's product fights pigmentation and the website that offers genuine information to the consumers like a blog on the reasons for pigmentation, such article is likely to gain more attention. With the help of a call-to-action (CTA) at the end, the brand attracts consumers towards its products or services. Moreover, if your articles and blogs include high-volume keywords, there are more chances of them appearing in the first few online search results. Therefore, content marketing is one of the best ideas to drive traffic to your website.
6. Sponsored Advertisements
Content marketing is a lengthy process for generating website traffic. An effective alternative to this is paid or sponsored advertisements on social media platforms like Facebook and Instagram. Companies also run paid ads on YouTube.
When a customer visits a website, the cookies store their information. Businesses can use that information to run sponsored ads, showcasing relevant products and services to target customers. It compels the customers to click on the ads that redirect them to the website, thereby generating more traffic.
Skills Required For Increasing Traffic on Your Website
If you have recently established a business and are looking for ideas to increase traffic on your website, here are a few skills that you can learn.
On-page and off-page SEO

Backlink generation

Content Marketing

PR skills

Data analytics
Whether you work in a company's marketing and sales team or are a budding entrepreneur, you must know the various techniques for increasing website traffic and expanding the business. You can learn all the above skills through online research, informational videos, and eBooks. However, one of the most critical resources to know more about website traffic is to take up an online certificate course that offers you practical and holistic learning.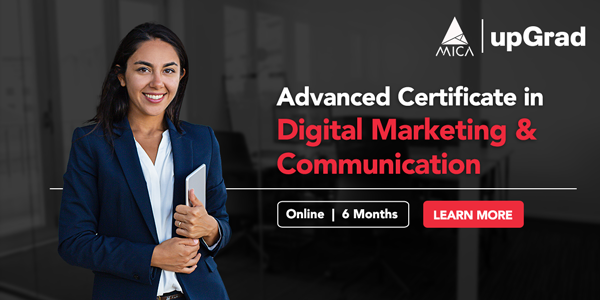 upGrad's Advanced Certificate in Digital Marketing and Communication course will teach you the fundamentals of brand position, basics of marketing, marketing analytics. The course offers you more than 180 hours of content, more than 15 practical projects, and live sessions. There are more than 40,000 online learners on upGrad from 85+ countries. Along with in-depth learning, upGrad learners also receive 360-degree career support in digital marketing.
Conclusion
Building a website is crucial for all sectors. Therefore, learning how to generate website traffic will help you a great deal. It will allow you to work in different domains and gain relevant exposure. If you are a social media marketing manager or a blogger, it becomes even more pivotal for you to possess the know-how of driving website traffic. You can pursue upGrad's digital marketing certificate to acquire relevant skills and experience.  
What is website traffic?
Website traffic is the data generated by a website when Internet users visit a particular web page. It allows businesses to see how many people visit their website and which section they spend maximum time on. Monitoring website traffic offers relevant data that helps businesses to understand consumer behavior.
How to increase website traffic?
Various marketing techniques can help a business drive website traffic. Some of the techniques are SEO, content marketing, guest blogging, and running paid advertisements on social media platforms.
How to check website traffic?
Bangalore is the dream city for data scientists with an average salary of ₹984,488. Hyderabad follows with ₹795,023. Chennai provides ₹794,403. The average salary of Mumbai is ₹788,789. Pune offers ₹725,146 per year.
Plan Your Career in Digital Marketing Today!