Introduction 
Voice search is not just a fad. It is moving to the next level very fast. It has started with Siri but now we have multiple voice assistants like Google Assistant, Alexa, Cortana, Bixby, etc. It is not just to navigate and use your mobile but to search on the internet without typing. 
Best Digital Marketing Courses Online
ComScore reports that more than half of all smartphone users are engaging with voice search technology in 2022.
It's not just teenagers but different age group people use voice search. According to Google, 41 percent of adults along with 55 percent of teens are using voice search.
1 out of 5 mobile queries is voice searches, According to Google.
When people can able to finish a task without lifting a finger, they of course would go for it.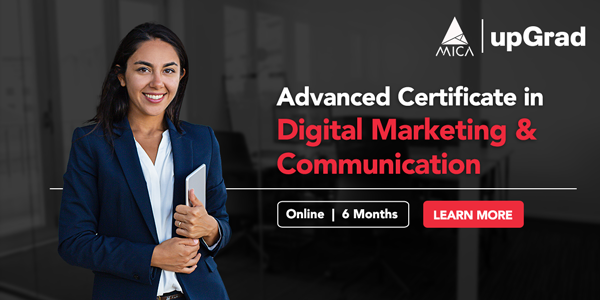 According to Gartner, 32 percent of people like to use hands-free technology where they can complete tasks on the go. 
It's not just on mobile phones. According to statistica, In 2022, there will be 4.2 billion digital voice assistants being used in devices around the world. People consider voice assistants are a necessity now. It's no more a luxury. If you want to upskill yourself and become a master in digital marketing, check out our digital marketing courses.
In-demand Digital Marketing Skills
The way voice search is moving on to the next level, it is important for companies to optimize their website for voice search or get outdated. 
How Voice Search Change The Way You Search?
Let's see how voice search is different so we can understand how to optimize for it
1. How users get what they are looking for
When searches follow traditional searches, they get thousands and thousands of search results to their mobile or desktop. How does it differ from voice searches? Voice searches can't be thousands and thousands of search results. When you ask your voice assistant, it will respond to you with a specific answer to your query. How is that possible? On what basis, it selects your answer.
The answer is the featured snippet. 
For your question, Google takes the most relevant featured snippet and read it out loud for you. 
So ranking on position zero is more important now if you want to optimize for voice searches. In order to stay there, make sure it gives a simple and quick answer to user question as complicated answers are not welcome in voice search results. 
Digital Marketing Free courses to Learn
2. Voice searches are more conversational
Unless traditional searches are primarily based on keyword or query type, voice searches are longer and conversational type. Like how two people talk to each other. For example, 
Hey Google, what is the time?
Hey Google, will it rain tomorrow?
Hey Google, Show me the nearest restaurants.
Alexa, what is the age of Amitabh Bachchan?
Traditional keywords are no use here. As more and more voice searches are happening, your keywords need to be optimized in a way that it ranks for voice searches. The strategy has to be different than your regular page optimization. 
To optimize voice searches, you have to first identify the queries your audience might be asking. Once you have collected different varieties of questions, you need to optimize for them in your content. You have to make sure the answer is simple and not so complicated for a voice search user to understand. 
Take your root keywords, create conversational keywords based on them, build a list of conversational long keywords to optimize on your web page. As the searches have to be conversational, it is mostly question type. 
For example 
How to decrease weight?
When to file a tax?
Why is it bad to take a bath after eating?
To find questions, you can use tools like Buzzsumo's Question Analyzer. 
Read: Voice Search Technology: Facts
3. Near me questions
According to Adobe Analytics Survey, 34% use smart speakers for asking directions. 
While people use voice search on mobile phones, we can see a lot of navigational and location-based searches. 
Top restaurants near me
Coffee shops near me
ATM near me
Libraries near me
Pubs near me
So, it's a great opportunity for local businesses to step in and optimize their local shops. 
How to Optimize for Voice Searches
1. Focus on conversational keywords
As mentioned before, traditional keywords can't be used in voice searches. You can keep your traditional keywords as root keywords and create conversational keywords to optimize in your website. 
Most of the voice searches are questions, so find the list of questions your users will ask to search assistants based on your traditional keywords. 
To find questions, you can use tools like Buzzsumo's Question Analyzer. 
In traditional searches, users might type
Weight loss techniques
Lemon cake recipe
Weather tomorrow
In voice searches, users might ask
How to reduce weight?
How to make a lemon cake?
What is the weather tomorrow?
Answer the public is a popular tool, experts suggest for this task. When you enter your targeted keywords, the tool will give you a list of related questions around your root keywords which you can select and optimize on your website for voice searches. 
2. Utilize Schema Markup
As we found out that, Google uses featured snippet to find the answer to search queries, ranking for position zero gets more important now. Optimizing for the schema is more important than ever. 
Use various schema markups to help Google understand what is your content all about. Schema markup helps search engines understand your site and help you rank on position zero. 
It is important to select the right schema for the web page. For that, check out what is the existing featured snippet for your keyword like List, Table, Paragraph, Recipe, etc. Optimize for the specific type of schema helps you rank faster and get your content in front of voice search users. 
Also Read: Voice Search Optimization Strategies
3. Mobile Friendly
More than 50 percent of voice searches are happening on Mobile and the domination will continue for a long time as people make searches on the go. 
So, optimizing your content for mobile is one of the important tasks you should keep on your to-do list. Voices searches or traditional searches, keeping your website mobile friendly is a must if you want mobile traffic to your website. 
Make sure your website is mobile friendly and responsive regardless of the size of the screen. 
4. User Intent
Finding the intent of the user is a critical step. Without knowing it, you cant give the answer user is looking for. 
Before Hummingbird, it was not possible to exactly understand the intent of the users with search queries but it's possible for Google now. 
By understanding the intent, you can give better answers to users than giving away a very generic answer. 
5. Update Google My Business Listing
Updating your Google My Business Listing is an important task while optimizing for voice searches. Update every element in your listing to make sure the details are correct like Opening time, closing time, parking, holidays, etc
You may not want an angry customer leaving a negative review after getting inaccurate information.
6. Optimize For Local Searches
Mobile and local searches go hand in hand. As more voice searches are happening through mobile, it makes way for more local based searches through voice. 
Optimize your content for near me type queries if you are a local business. The more you optimize your website for local searches, the better results you can get for those kinds of queries. 
7. Improving Website Speed
Voice searches are faster than traditional searches and your website has to be fast enough else you can't get the targeted results. Traditional or voice, there is no second thought about having a fast-loading website. 
upGrad's Exclusive Digital Marketing Webinar for you –
Webinar with Q&A Session on Digital Marketing
8. Create FAQ Page
Once you have the list of voice search questions you want to target, creating an FAQ page will be a good idea to target most of your questions in a single page. 
Don't limit yourself to creating one FAQ page for targeting voice searches. You can also include an FAQ section on your existing article, product pages to answer questions users might be asking. 
Make sure you add schema to those pages for better results. 
Popular Digital Marketing Blogs
Conclusion
SEO is a very fast-moving industry. If you don't run along, you will stay behind. Optimizing for voice search can keep your website ahead of your competitors. There is no more debate about if voice search will fade away over years. The popularity and usage will only increase in the coming years. I hope the optimization steps will help you optimize your website for voice search. 
If you are interested to learn about digital marketing, upGrad is a great place to start your digital marketing journey.
upGrad's digital marketing course duration is 6.5 months. The course is fragmented into various modules consisting of theory, case studies, and live industry projects on topics like SEO, SEM, social media/content/email marketing, marketing analytics, campaign management, and marketing strategy, among other things.
The Advanced Certificate in Digital Marketing & Communication course take on a holistic approach to digital marketing. By the time you finish with us, one thing is for sure – your horizon of knowledge will expand significantly and you'll learn to think and act like a true digital marketer. With so many perks and benefits, why should you go someplace else?
What is marketing analytics?
The study and management of metrics data to calculate the ROI of marketing efforts is known as marketing analytics. Marketing efforts may include thought leadership pieces, channel performance, blog posts, and call-to-action (CTAs).

Marketing analytics helps companies identify areas of improvement in their promotional efforts. It involves the practice of reporting and tracking leading indicator metrics, diagnostic metrics, and business performance data.

It helps marketers answer vital questions about their sales and operational efforts.
What are root keywords?
The set of words that holistically represent a particular market are called root keywords. Root keywords may comprise multiple words or a single word. They may also look like a long-tail keyword or a keyword phrase.

As an example, "nice family keyword research", "niche keyword research" and "SEO keyword research" represent 3 different forms of keyword research. However, the main root keyword in all the 3 terms is "keyword research".

The meaning of the phrases and the domains that they represent differ from each other according to their specificity – "niche family", "niche" and "SEO".
What are location-based searches?
Digitally searching for a physical location, often with respect to another physical location, is known as a location-based search. Location-based searches are very easy to conduct on mobile devices.

With the help of location-based searches, we can easily find our friends, locate an event, a restaurant, or a hotel. Using GPS technology, the mobile devices that we hold in our hands can accurately gauge our exact location in the physical world and then conduct searches relative to our position digitally.

Organisations use similar technology to track customer reviews about their retail outlets or online buzz about a company event or activation.
Ride the Digital Wave