After presenting business accounts in 2016, Instagram has given priority to negotiating meaningful ways beyond brands like brands and their followers.
After being big and busy on the Instagram, there is definitely a worthwhile goal, if you really want to get more from your account, then you should have a strategy to bring your followers to your website from your website.
If you are struggling to drive traffic from Instagram to your brand's website and also to Increase Instagram Followers then this post is for you.
Learn digital marketing courses online from the World's top Universities. Earn Masters, Executive PGP, or Advanced Certificate Programs to fast-track your career.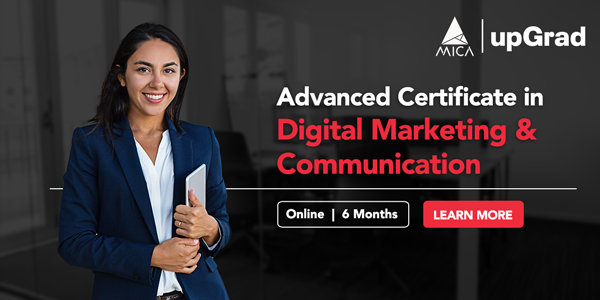 Click the link in the bio!
The easiest way to drive traffic to your website from Instagram includes a link to your bio. You can update this link on any page on your website as often as you want.
Most of the brands link to their own homepage and never do change in it. However, the most revenue-driven brands from Instagram often update the links and then include a call-to-action in their post that asks users to click on a link in their bio.
Tag your products
Instagram recently started a new service which allows certain businesses to tag products in their organic Instagram photos. When a user clicks on this product, they show a brief product description and then have the option to learn more or click-through to the website to purchase.
Instagram stories to drive traffic from Instagram
Social media makes advertising more relatable and personal. This allows businesses to break from their commercially produced ads and talk directly to their consumers.
Your customers want to buy from a company they trust, and social media allows them to connect with you at a deeper level.
While most social media seem more human than most of the advertising campaigns, Instagram stories make your advertising and brand more trustworthy.
Run an Instagram Ad Campaign
Another easy way to drive traffic to your website from Instagram is by running ad campaigns. Unlike organic posts, Instagram ads are clickable.
Not only the user can click on the ad to go to any web page you choose, but Instagram will also add a "Learn more" call-to-action button to help increase your click-through rate.
Instagram ads use Facebook ads backend, which means that you can specifically target any type of user.
Instagram ads use Facebook ads backend, which means that you can specifically target any type of user. Here are some of your proprietary Facebook targeting options:
Age

gender

Relationship Status

Level of education

Work or title of the job

place

Interests, Hobbies, and Entertainment Preferences

Behaviour Based on Purchase History, Brand Preferences, and Use of Device
You can combine any targeting options that are understandable for your company so that you do not show any ads to interested people.
5 Strategies to Grow your Startup when You have No Budget
Best Online Digital Marketing Courses
Drive Traffic from Instagram with Influencer Marketing
People like to shop for their favourite products, but they also like shopping products that other people like – especially those people who they see as Instagram influencers.
This is the main idea behind social evidence, a psychology concept that marketers often use to their advantage.
Influencer marketing, which is very popular nowadays, is based on the idea of social proof. This involves taking advantage of an influencer's rights and viewers to attract attention to essentially your business or products.
One way of tapping in influencers is by contacting them and asking them to promote their products in lieu of commission or flat fees.
The goal should be to find relevant influencers who have an audience that is interested in buying your products. Once you do this, you can talk to some extent sponsored Instagram posts and stories at a rate where influencers promote your products to your followers.
Top Digital Marketing Skills
Drive traffic from Instagram with Shoppable posts
Imagine that you are browsing through your Instagram feed when you suddenly come to some sneakers that you want to buy for a while.
In the past, you have to find the name of the company that sells those shoes, look them up on Google, and then find the exact same pair of footwear watched on your feed.
This is a very exploration task to buy a pair of shoes – and this is why social sales have never been a major part of the e-commerce industry.
6 Steps to Creating a Winning Social Media Strategy
Instagram has changed this situation to a great extent. Earlier this year, Instagram opened its shopper's Post feature, and as the name suggests, it provides a whole new way for your followers to purchase their products directly from your Instagram post.
upGrad's Exclusive Digital Marketing Webinar for you –
Webinar with Q&A Session on Digital Marketing
Digital Marketing Free courses to Learn
Popular Digital Marketing Blogs