Social media platforms employ algorithms backed by Artificial Intelligence and Machine Learning

The algorithms use relevancy and consumer behaviour to dictate social feeds

Content creators must strategize to achieve quality interactions from users and work with the algorithm, not against it
There are nearly 4 billion internet users, out of which 3 billion have a social media presence. The magnitude of data transmitted every minute or every second is incomprehensible. But there's a method by which social media platforms maintains order, sorts this data, and ranks it. That's what a social media algorithm does.
What are Social Media Algorithms?
They are mathematical rules that dictate how a user will see content on their social media account. They sort posts on the feed basis the relevancy of the published content to a specific user, ascertained by user behavior. They want traffic to flow into their platforms continually, and therefore, relevancy gains precedence over chronological order.
Learn digital marketing courses online from the World's top Universities. Earn Masters, Executive PGP, or Advanced Certificate Programs to fast-track your career.
No Two Platforms Use the Same Algorithm
Read on to find out how do social media algorithms work on different platforms.
1. Facebook Algorithm
Facebook wants to intensify audience engagement. The feed is designed to reflect emotion-inducing posts, not promotional. Users will see posts from their families and friends first and businesses later.
Paid ads hope to make up for this lack of visibility. But these posts also rely on engagement and user response. Facebook has also cracked down on spam and overtly promotional content.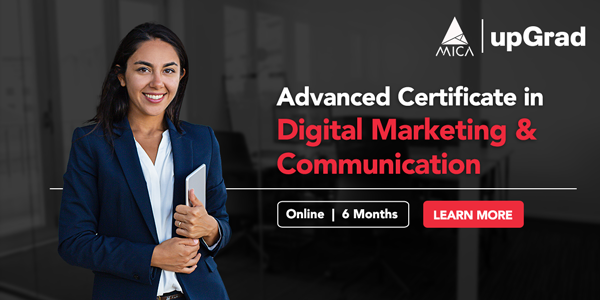 2. Instagram Algorithm
Instagram algorithm 2020 is much more complex and holistic. It does not just consider engagement, relevancy, and timeliness but also overall user behavior and preferences.
In the follower section on Instagram, note that it'll show you accounts least interacted with and most shown in the feed. This data is pulled from your comments, likes, shares, and saves on a particular account's posts. The Instagram algorithm further uses this information to understand user likes and dislikes to promote that account's posts to a higher ranking on the user's feed and suggest similar accounts in the 'explore' section.
3. Twitter Algorithm
The Twitter algorithm allows for both relevancy and publishing time as ranking parameters. Users wanting to see the most recent posts can change their content preference settings. If this isn't selected, Twitter will rank posts like Facebook and Instagram.
4. LinkedIn Algorithm
LinkedIn is a unique platform that focuses more on networking rather than growing followers. It has helped professionals find the right jobs and helped companies build brand reputations.
The algorithm also focuses on engagement and establishing connections. LinkedIn users can even see posts from those they haven't connected with on their feed if someone in their list has liked those posts.
5. YouTube Algorithm
YouTube is a video-only platform, and hence, its algorithm works differently. It wants users to find, quickly and continually, videos that they would be interested in watching to engage with them for the long term. The platform is a search engine and, therefore, ranks content based on relevancy and viewer interest. 
Algorithms can steer Social Media Strategy in the right direction
An algorithm aims to deliver relevant content to its users and keep them coming back for more. A deep dive will show artificial intelligence (AI) and machine learning (ML) hard at work. So, is it possible to beat this technology with the human brain?
The answer lies in accepting algorithms and steering your strategy to collaborate with them, not against them. Here are some tips to understand how social media algorithms work in your favor.
1. Attract Engagement
Engagement is one metric that's paramount to success on social media. Ask your audience questions, reply to their comments, provide value, share their content and encourage them to save your content. It is essential to incite emotion, generally positive for your brand, so users are motivated to engage.
2. Tag & Engage with other accounts
Use the clout of other accounts – big and small – to get audiences to notice you. You can tag another brand in a relevant post or leave valuable comments on other brand accounts. The more shoutouts you get, the more users will follow you.
3. Hashtags
Hashtags are a mystical parameter that creators have tried to crack for a long time. An important thing to remember is to use relevant hashtags. You don't need to use hashtags to the limit, but the ones you use must be fitting.
4. Post Timings & Frequency
A significant chunk of users are more active on social media during certain times of the day. Use this to your advantage and post when they'll be most active on the specific social media platform. While creating content every day can be tiresome, posting once a day is preferable. Stay visible to build your following.
5. Video is King
Generally, social media users are looking to get bite-sized updates. Their attention span is lesser than that of users reading news articles or watching a movie. Therefore, motion content works best to capture a user's attention as it's easier to absorb. It doesn't mean you should post only videos. Audiences want to see variety. But intermittent videos will capture them for an extended period.
6. Mindful Promotion
Audiences don't want to be bombarded with sales and discount offers constantly. While this can be a bi-product of their engagement with you, this shouldn't be the sole objective. Present links in a mindful way by inserting them in your caption or the link in your bio.
7. Experiment with Content
No one gets it right the first time. And social media algorithms are constantly evolving. Experimenting with social media advertising, different content strategies, and formats is the best way to find your stride.
8. Track Performance
Algorithms rely on data to provide users with relevant content. They also give you access to this data in the form of insights. Through insights, you can track the performance of your content and understand what works best for your followers.
upGrad's Exclusive Digital Marketing Webinar for you –
What's new in Marketing?
Best Digital Marketing Courses Online
Make the most from Social Media Algorithms
The biggest takeaway is that social media marketing algorithms are here to help, not hinder your progress. If you understand how they work, you can use them to earn revenue for your business. But not everyone can crack their mechanism to come up with the perfect content strategy.
Today, of the 246 million people living in the Middle East, 60% use the internet. It makes for a vast market that is still growing. Digital marketing jobs are now in demand. Businesses are constantly looking for professionals so much that the average pay for a digital marketer is as high as AED 184,000 per year. 
You may have missed out on the IPL this year, but this is something you definitely cannot miss. This is why upGrad provides the 'Advanced Certificate in Digital Marketing and Communication' in association with MICA. Through the course, you can learn to
Transition from your current career to the one in highest demand

Provide professional services to help brands earn revenue through social media

Crack the 

digital marketing algorithm

 and provide value to audiences

Become a part of digital transformation across the world
In-demand Digital Marketing Skills
Social Media Marketing Algorithms are here to stay
Digital transformation in recent years has propelled social media to the coveted position of being the most preferred platform for marketing. However, digital marketing experts are the ones who can help brands break through the clutter and effectively engage with their audience.
It is time to upskill and stay relevant to the current market scenario. Those professionals who want to grow qualitatively must learn social media marketing to succeed in the digital marketing industry.
Digital Marketing Free courses to Learn
Popular Digital Marketing Blogs
What are social media algorithms?
Gargantuan amounts of data are generated on social media everyday. A social media algorithm, powered by mathematical rules sorts, scans through this data, weeds out irrelevant content and displays user-relevant information determined on the basis of various parameters.
What are the different types of social media algorithms?
Social media algorithms are designed differently to cater to the objective of the platform. Let us understand the functioning of different social media algorithms.
1. Facebook: The social media algorithm is designed to provide the user with greater access to posts from friends and family over business posts. Paid ads are displayed separately however, they require to meet the basic criteria of being relevant to the subject matter.
2. LinkedIn: LinkedIn is a B2B marketing platform to enable organizations to build a reputation and individuals to network and find the right jobs. It emphasizes building connections and engagement.
3. Instagram: The Instagram algorithm is extremely wholesome since it ranks posts based on different parameters like popularity, engagement and data relevancy.
4. Twitter: The Twitter algorithm lays importance on the relevancy of the content and the date and time of posting. Users can adjust their settings to view posts based on their freshness, failing which, Twitter will serve content just like Facebook.
What strategies can a brand adopt to ensure growth?
Regardless of the platform, understanding how the algorithm works and creating quality content for your audience can help in ensuring growth. Here are some strategies brands can adopt to ensure growth:
1. Use the right hashtags
2. Tag other accounts in posts
3. Encourage engagement with your target audience.
Start your Digital Marketing Journey Today
dual alumni status from mica and upgrad
LEARN MORE