Thanks to the popularity of social media platforms such as Facebook and YouTube, businesses can now communicate directly with their prospects in a relatable way. They can add value to the lives of their prospects and gain more customers. Social media platforms are fantastic for brand development and lead generation.
Learn digital marketing courses online from the World's top Universities. Earn Masters, Executive PGP, or Advanced Certificate Programs to fast-track your career.
To use the platforms to their best, companies must hire services of social media experts. Digital Marketing is one of the most in-demand industry right now. Today, we will be discussing social media salary in India for different roles:
Social Media Executive Salary in India
It is an entry-level job and mostly freshers opt for it. Many times companies hire interns who have graduated from college and have completed a short term digital marketing course. Candidate has domain knowledge but lack experience, which they gain during their internship period. It is an easy entry-level job that helps you begin your career in the field of Digital Marketing. Salaries of social media executives start from 3.3 lakh per annum (anywhere between 20,000 to 30,000 rupees per month). As you gain experience, your pay will increase as well.
The salary of social media executives depends on many factors, including location, employer, and experience. Like other social media careers, the demand for social media executives is on a constant rise.
Job Profile of Social Media Executive
As a social media executive, you will have to create and promote the content your brand requires.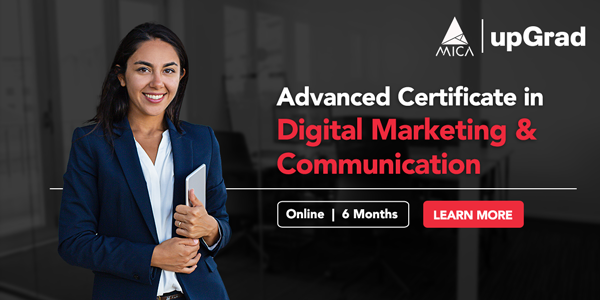 You will also have to do market research and identify the right keywords for the brand. Knowing social media marketing and social media optimization is a must.
You should have excellent communicative skills because you'll be working in a team with other social media executives. You should be adept in collaboration too.
Social media executives produce content according to the content calendar of the company and send it to the managers for feedback. They have to be familiar with all the social media platforms and their promotion styles because every platform has different requirements.
They also have to run ad campaigns for brands. Apart from that, they also have to use social media management tools such as Buffer.
Social Media Specialist Salary in India
Social media specialists earn around 4.7 lakh per year. After getting enough experience in this role, you can get promoted to the part of the social media manager.
Digital marketing agencies hire social media specialists the most.
Source – Payscale
Job Profile of Social Media Specialist
As a social media specialist, you will have to oversee the work of social media executives, manage the social media accounts of the client, and organize the tasks of your team. Social media specialists are the team leaders and have to manage the team of executives.
You will have to maintain the record of the account's daily activities and analytics. You will have to generate reports to see how well social media accounts are performing and what you can do better. Social media specialists also have to make sure that their team meets the deadline of the content calendar. They should have excellent communication, organization & other skills to run the team.
Read: Social Media Marketing Interview Questions and Answers
Social Media Manager Salary India
Social media managers earn an average salary of Rs. 5.6 lakh per year in India. The starting salary for these professionals is around Rs. 5 lakh per year. Seasoned professionals in this field earn up to 7.5 lakh per year.
The demand for social media managers is high in India because of the rising popularity of social media platforms and their applications. Many companies recognize the advantages of using social media platforms. For that purpose, they hire social media managers.
Job Profile of Social Media Manager
Social media managers have to organize and manage the social media activities of the company. They should have excellent communication skills so they can lead their team of social media professionals. Their job is to help the organization reach its social media goals.
They work with other managers of the company to discuss the social media presence of the company and what changes they can make. They run social media campaigns for promoting their brand.
Social media managers have to check and approve every piece of content their team produces to see if it meets the brand's voice and goals. They have to write company statements and respond to queries. That's why they should be adept at using Word documents, spreadsheets, etc.
upGrad's Exclusive Digital Marketing Webinar for you –
What's new in Marketing?
Skills Required for Social Media Marketing Job
To get good-paying jobs in this field (social media), you will need to learn a few skills. Having the in-demand skills can help you in getting better pay. For example, social media managers having Strategy skills earn around 19% more than their peers.
Here are the skills you should learn to get these roles:
Social Media Marketing
You should be familiar with social media marketing and its different concepts. Studying analytics, engagement, generating content ideas are some of the various tasks that fall under this domain.
You should know about paid promotions on social media platforms. You should also know about the unique requirements of each platform. For example, Pinterest and Instagram both are image-based platforms but vary significantly in terms of users and UI.
Best Digital Marketing Courses Online
Content Management
Content management refers to planning, organizing, and creating content. As a social media expert, you'll have to use multiple content tools for scheduling the content and promoting it on various channels.
You should know how to create a content calendar and style guide.
In-demand Digital Marketing Skills
Planning and Strategy
You should be able to plan out the content and create content strategies. What do your customers want to read or see? What amazing yet valuable content can you publish? These are some of the things you will need to answer to create a good content strategy.
You will also have to create a solid promotion strategy. What keywords are prevalent in your target audience? Where do they reside? Such questions will help you in identifying your target consumers better.
Digital Marketing Free courses to Learn
Conclusion
Learning about social media and marketing can help you get some lucrative jobs in the industry. Companies are in dire need of social media experts, and they pay a handsome amount for the talented ones.
To get high pay, you should focus on learning the required skills, as we mentioned before. To gain a competitive advantage in your digital marketing career, check out upGrad's digital marketing course with MICA.
Popular Digital Marketing Blogs
What is the role of a Social Media Manager?
Those specialising in social media do a lot more than just checking Facebook. The key aspects of this role depend on how well you strategize to grow your social media following across multiple social channels. You will have to work in coordination with several teams like design, development, content and ad managers.

The content generated must be able to attract and engage your customers in a manner that they trust you enough to share their contact information so that you can drive them back to your website to complete a purchase.
What does a Digital Marketer do?
If you have a job title of a Digital Marketer, then you are more or less in a generalist position. You will be required to have knowledge of all digital domains including SEO, SMO, SEM, PPC, Content, Analytics and even Design and Development.

Depending on the organisation where you are employed, you could be doing pretty much everything from writing email newsletters to proposing partnerships with sponsors to managing paid ads. Typically, you will be a team leader of sorts and will be required to liaise with either the company management or clients.
How to Learn Digital Marketing and Pursue a Career in India?
To pursue a digital marketing career, it is important that you have an understanding of the domain. In due course of time, you should also consider topping up your self-acquired knowledge with a certification or degree that is recognised by corporates and educational bodies in your country, possibly even internationally.

A number of institutes offer online and offline short and long-term programs in digital marketing. You can choose any of these courses as per your need, time and budget.
Ride the Digital Wave
Learn Digital Marketing from upGrad & MICA with renowned faculty and industry experts. From Social Media & Content Marketing to Marketing Analytics
Learn More