The first step in selling your product or service is making people aware of it. To popularize your product, you must effectively communicate it to your target audience. Marketing communication involves all messages and media you deploy to communicate with the market. Marketing communication can be direct or indirect to persuade the customers to purchase the product or the service. Integrated marketing communication is adopted to unify all the marketing elements to form a single, consistent brand identity that remains uniform across all marketing channels. This blog talks about marketing and integrated marketing communication and lists the crucial steps to develop an effective integrated marketing communication plan.
What is Marketing Communication?
Gartner defines marketing communication as the list of messages and media marketers use to communicate with target markets. Examples of marketing communication include direct marketing, traditional advertising, social marketing, sponsorships, and sales presentations. Marketing communication includes branding, packaging, printed material, online presence, PR activities, and trade shows. 
In marketing communication, marketers leverage different mediums to convey important information about their goods and services. The marketer used several marketing communication tools to build brand awareness amongst potential customers. A brand image gets imprinted in the minds that influence them to make the purchase decision. Marketing communication addresses the following questions:
Why will the products be used?

How can the product be used?

What can the product be used for?

Who can use the product?

When can the product be used?
All public relation activities, interactive and word-of-mouth marketing, and personal selling collectively form the marketing communication mix. 
The main objectives of marketing communication are:
1. Create and sustain demand
Creating demand and preference for the product involves long-term efforts to use communications tools to position your brand in your target customer's minds. Consistent communication efforts about product pricing and distribution represent the company's commitment to its brand and provide long-term value.
2. Shorten the sale cycle
 Through marketing communication, a company can understand the customer's buying process and offer critical insights into how the sale cycle can be shortened. Market research and conversations can help the marketing staff identify methods to speed up the buying process.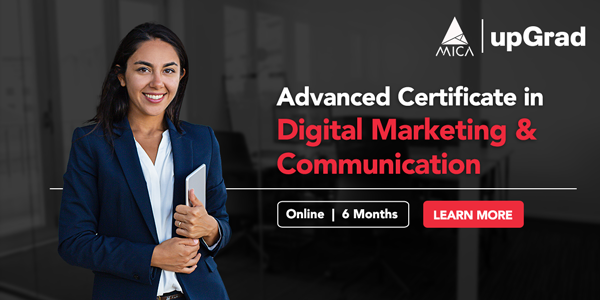 Importance of Marketing Communication
1. Develop a Vision
Marketing communication helps the company management to develop a strategic vision for leveraging marketing opportunities and platforms. It can devise plans to come up with innovative promotional methods to take its offerings to customers. The company can create and maintain a distinct identity in the market and the customers' minds.  
2. Create Brand Awareness
Marketing communication helps in promoting the vision and objectives of the brand and the company. Marketing communication creates and indirectly offers the essential impetus to brand awareness via the strategy and creative elements of marketing communication. It leverages the strong brand legacy followed by communication of the product features and USPs to customers. 
3. Gain Competitive Advantage
When there are many brands in the market offering similar products or services, marketing communication gives the customers the advantage offered by a particular brand or product over others and highlights its USPs.
4. Build Goodwill
If the marketing communication is consistent and continuous, the business can earn and maintain the trust of current and prospective customers. When they receive steady updates about the company's offerings through various messages, they believe that the company is authentic and its offerings are genuine.
5. Attract Talent
Innovative and effective marketing communication strategies.
can attract new customers and skilled talent to associate with them as employees, investors, vendors, agencies, and business associates. These associations can help the company to grow and attain its objectives.  
6. Boost ROI
A strategic, creative, and innovative marketing communication strategy aligned with the business objectives can increase sales and market share compared to market competition.  
7. Maintain good customer relationships
To retain existing customers and attract new ones long-term, the marketing communication needs to be transparent, direct, and consistent. Once the optimal level of communication with the customers is achieved, there will be a significant improvement in the customers' level of trust in the brand and relationship with the company.
What is Integrated Marketing Communication?
Integrated marketing communications or IMC can be defined as the process that unifies several marketing communication aspects such as social media, public relations, business development rules, audience analytics, and advertising into a consistent brand identity that remains constant across all media channels. Organizations can deliver a seamless and engaging customer experience for their products or services and enhance their image with all stakeholders. 
Integrated marketing communication combines both traditional and novel media practices to communicate with the audiences. It is a holistic marketing approach that includes the marketing strategy within the larger context of its business needs. 
Through IMC strategies and theories, marketing staff, brand managers, digital media associates, and public relations officers can create and execute multi-channel communication messages that can influence and target niche audiences. 
Integrated marketing communication tools are largely promotional tools that range from SEO tactics to banner advertisements to blogs and webinars. Traditional marketing communication elements such as billboards, newspapers, and magazines also form a part of integrated marketing communication. 
Benefits of Integrated marketing communication
Through integrated marketing communication, marketers can effectively communicate their brand story and message across all communication channels and increase brand awareness. IMC is more cost-effective than individual media as consumers are more likely to interact with brands across social media platforms and forums.
Integrated marketing communication offers companies a competitive advantage that can boost their sales and revenue. This works well for small and medium-sized businesses with limited marketing resources. Customers immerse in communication and get help through all the stages of the buying process. On the other hand, the organization consolidates its brand image and nurtures relationships with its clients during the exchange. Integrated marketing communication has the power to ensure a seamless purchasing experience for the users and encourage them to become loyal and long-term customers. 
Check Out Digital Marketing Courses
Steps in Integrated Marketing Communication
An integrated marketing communications approach needs a lot of planning, deliberation, and sustaining capacity. This is where a solid integrated marketing communication strategy can help. The primary steps for an effective integrated marketing communication strategy are:
1. Identify your target audience
The first step in an integrated marketing communications strategy is to know your target audience closely. This can be achieved by analyzing previous sales, buyer persona, marketing data such as conversion rates. The overall scope of target customer demographics must be understood through questions such as:
Who are the competitors in the market?

What are the main buyer personas in the target demographic?

Through what medium does the target audience communicate?

What is the average age and gender of the target customer group?
The target audience can consist of qualified or unqualified leads, prospects, or customers, and different communication strategies may work for different targets. 
2. Create a budget plan
Like any other marketing initiative, the marketing team must plan all the processes associated with the integrated marketing communication to align with the company budget and obtain feedback from the company's CFO. The chief officers must monitor all aspects of the communication plan budget, have a well-defined buffer and ensure that the plan is going over the budget.
3. Identify your USP
Adopting and communicating your key differentiators is needed to stand out amongst the crowd of competitors. If a business recognizes its unique selling proposition, it can reach a wider audience and expand its operations to new markets. As a result, they can attract better prospects, enhance conversion rates, and stand amongst the top line of enterprises.  
4. Define your marketing communication methods
One of the key parts of implementing a robust marketing communication strategy is defining the methods that will constitute the strategy, such as style, platform, etc. The first step in this process is defining the marketing objectives and goals to optimize its marketing setup. 
Marketing analysts must determine what channels, platforms, and digital media will serve as the best communication medium for the current market. For instance, social media may communicate well for unqualified leads. At the same time, chatbots may serve qualified leads better, while email can help deliver messages to and maintain good relationships with loyal customers.  
The messaging style and the brand voice are integral parts of marketing communication. Marketers must conduct appropriate research to find out the ideal messaging style to reach the target audience. 
Once you determine the communication strategy, you also need to decide how often you communicate with the target groups. You also need to analyze the data to optimize future targeting. For instance, unqualified leads may require more frequent communication than regular customers. 
5. List Down Success Metrics.
You must record, analyze, and use a set of metrics to gauge the success of your present marketing communication efforts and formulate future optimization strategies. Some common metrics you can consider are:
Number of mentions you have received on social media

Number of people who have signed up for newsletters

How many people have visited your website

What is the conversion rate for the existing marketing processes?
6. Execute, test, and reiterate
Once the marketing plan is ready, you can begin to execute the strategies, test their success against the set metrics, alter and optimize strategies as you go. Marketing communications strategies must not be rigid but flexible and have room for optimization. 
How upGrad can help
upGrad offers the  Digital Marketing Courses and the Online MBA Program Liverpool Business School from upGrad that covers topics in marketing communication methods and integrated marketing communication strategies. 
The programs offer best-in-class content instructed by leading faculty and industry leaders. upGrad has contributed to successful career transitions for over 100+ learners partnering with over 300+ hiring partners.
Key Takeaway
Marketing communication strategies offer several tangible benefits to enterprises of all sizes. They allow businesses to create a concise plan of action to reach the largest and most significant target audience and improve their revenue, brand image, and market position.  
Prepare for a Career of the Future