As the market continues to become increasingly competitive, marketers and entrepreneurs need to have a unique 'edge' to their businesses if they want to thrive in the industry. And marketing analytics is the right way to ensure that you have a competitive edge over your rivals in the market. Today, marketing analytics has become an indispensable part of the business world as it offers opportunities to boost sales, predict outcomes with greater accuracy, minimize operation costs, identify potential markets, optimize your company ROI, and find ways in which you can expand the reach of your brand, to name a few.
However, when it comes to marketing analytics, there is no "one size fits all." Marketing analytics tools are many and hence, it is important to do some groundwork to know which marketing tools and tricks will work best for you. Also, the amount of data available at the disposal of companies is overwhelming and not every piece of it is relevant to your business. Thus, it is essential to have a solid plan to extract meaningful and actionable insights from massive data sets. If you want to gain expertise in digital marketing, check out our digital marketing courses.
Allow us to guide you by listing some of the most productive tools and best practices of marketing analytics.
Best Marketing Analytics Practices
1. Conduct Industry Analysis

The first marketing analytics trick is to keep conducting industry analyses from time to time. This helps you review the potential markets for expanding your business, assess the financial factors that affect businesses in your market as well as evaluate your strengths and weaknesses against your potential competitors. April Maguire maintains: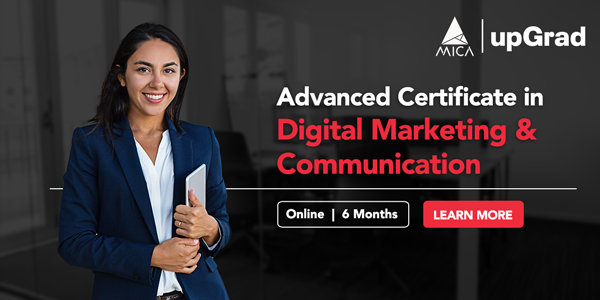 "There are two principal methods by which businesses can conduct an industry analysis. The first is a quantitative analysis, which involves the use of mathematical forecasting to assess data. The second is a qualitative analysis, which requires owners to use their own judgment when reviewing information. Once you've assessed your competitors' strengths and weaknesses, you can identify and implement strategies to boost your own company's performance."
How to Switch to Digital Marketing from Senior Conventional Marketing Role
2. Make Google Analytics Your Friend
Nearly 67% of the Fortune 500 companies use Google Analytics to optimize their websites and pages. This free marketing analytics tool can be used alone or along with platforms like Segment to track and monitor upstream analytics such as best conversion channels, AdWords, etc., and also manage the data from more than a hundred advertising, analytics, sales, marketing, and testing platforms, thereby allowing you with an immense scope to streamline your marketing strategies and campaigns to ensure maximum ROI.
3. Invest In Email Marketing
Emails are a great way to reach your customer base and boost customer retention. Email marketing platforms such as GetResponse, VerticalResponse, and MailChimp allow you to not only automate your lifecycle emails but also help you monitor and track which email links are driving in maximum traffic to your site.
Start Freelancing your Digital Marketing Skills
4. Make One Metric Your Core Focus
According to Alistair Croll and Ben Yoskovitz, the authors of Lean Analytics, marketers should find out the metric that is the most beneficial for their business and make it their core for digital marketing. In the book, they categorize the parameters according to the various types of businesses (e-commerce, SaaS, two-sided market, mobile applications, and media) and suggest that one should focus on a narrow array of critical metrics instead of tracking all the business metrics.
5. Identify Your Target Personas
Identifying your target buyer personas is a key marketing analytics trick. You can only devise a solid marketing strategy if you have a thorough knowledge of the needs, preferences and pain points of your customer base. So, use the data at your disposal to uncover:
The communication channels they use

Their browsing habits

Ways in which your customers interact with your content

Their preferred types of content
Such insights can help you understand your customer and devise the perfect marketing strategy to enhance the customer-brand bonding.
10 Influencer Marketing Strategies You Should Know [Gifographic]
Best Digital Marketing Courses Online
Best Marketing Analytics Tools
BuzzSumo
BuzzSumo is a fantastic marketing analytics tool that allows you to create and amplify your content. It also provides useful insights into the most shared content and influencers for specific topics or websites. BuzzSumo is widely used by marketers to analyze different kinds of content to identify the best performing content.
Key takeaways:
Optimizes content marketing to boost customer engagement and content performance

The content search and content analysis reports allow marketers to delve deep into data sets to uncover meaningful insights.
Altitude by Impact
This marketing analytics tool helps you dive deep into your data to unravel insights into latest customer trends and behaviours. Thus, with Altitude, you can access and analyze marketing data across various channels to make smart and data-oriented business decisions.
Key takeaways:
Monitor, cleanse and integrate channel-specific data within a single unified framework.

Measure marketing KPIs consistently to ensure maximum efficacy of marketing strategies.
Cyfe
Cyfe is an all-comprehensive online marketing analytics dashboard that allows companies to track and monitor everything that's essential for businesses such as social media, web analytics, marketing, sales, support, and infrastructure. Using Cyfe pre-built widgets, you can also extract valuable data from Google.
Key takeaways:
Monitor data sources and multiple websites via dashboards

Display company data securely via custom widgets or Push API
A Thorough Analysis of the Digital Marketing Role in 2018
Sisense
Sisense is a highly productive marketing analytics software that offers useful business insights extracted from complex data through its state-of-the-art analytics. Sisense not only helps optimize your marketing campaigns but also makes insightful predictions related to future outcomes.
Key takeaways:
Gather large chunks of data from multiple sources and analyze them.

Track customer engagement on social platforms
upGrad's Exclusive Digital Marketing Webinar for you –
Watch our webinar on "What's new in Marketing"
MailChimp
MailChimp is an excellent email marketing analytics tool that can help you identify your target audience, boost customer interactions and fortify your brand to increase sales and revenue. It is the world's largest email marketing automation platform.
Key takeaways:
Collaborates with reputed e-commerce players to facilitate data purchasing for crafting customized email campaigns.

Real-time reports displaying how much revenue marketing strategies bring in and how well customers interact with your brand.
Crimson Hexagon
Crimson Hexagon is an AI-powered consumer insights platform that allows you to detect current industry trends, analyze potential audiences and track your campaign performance. With intelligence AI insights, Crimson Hexagon makes the process of data analysis extremely convenient for digital marketers.
Key takeaways:
Audience analysis helps identify target audiences, influencers and personas that hold the most potential for your brand.

Brand analysis helps monitor and measure brand health and offers insights into the perceptions that drive customers towards your brand.
In-demand Digital Marketing Skills
Clicky
Clicky is an efficient marketing analytics tool that provides real-time web analytics to companies. Both individual marketers and business organizations can use Clicky to track and analyze the traffic on your pages and websites in real time.
Key takeaways:
On-site analytics reveal the number of visitors on your site and the pages viewed.

View heat maps segregated according to pages, visitors and customer segments.
9 Most Advanced Techniques of Email Marketing
Digital Marketing Free courses to Learn
Wrapping up Marketing Analytics!
Above you can see the list of Marketing Analytics tools which you can use to know all the information regarding the digital Marketing Analytics tools available in the market and come up with innovative strategies or marketing plan. Besides upscaling your sales and lead generation applications, Marketing Analytics can also give you proper insight into trends and preferences of customers. Analytics in Digital Marketing plays a crucial role and lets you know how well are you doing in the market using the current techniques. It's usually very simple to understand- if you are paying more than the returns then the strategy used for Marketing is not helpful for the long run.
MA is the process of measuring and analyzing marketing performance to maximize future growth. But here is the thing, don't just collect the data from your marketing campaigns but work on them to come up with better strategies. So that in future you don't have to face the usual problems. To sum up, if you're still wondering about what is Marketing Analytics, and you want to get a deeper insight on it, come straight up to UpGrad and maximize your knowledge in the vast field of Marketing Analytics.
So, there you have it – a list of best marketing analytics practices and tools that can help scale your revenues and emerge as a top player in the industry! If you want to become the top player in management and digital marketing strategies, find the Advanced Certificate in Digital Marketing & Communication
Popular Digital Marketing Blogs