It is ancient wisdom that one size does not fit all. This applies to marketing strategies as well. All customers are not the same. People like being appreciated for their different and unique identities. Who does not adore customized plans and personal attention?
Well, this is precisely what segmentation in marketing is all about.
People are different and they should be communicated to differently for a business to strike a chord with them. Marketing segmentation is the best possible way to do this.
Let us see, what marketing segmentation is, what are the types of marketing segmentation and why segmentation in marketing is important to craft a perfect marketing strategy.
What is segmentation in marketing?
Market segmentation is a method of dividing the customer base into sub-groups or segments of consumers based on some type of shared characteristics. To craft such groups, marketing experts bank upon common characteristics like common interests, shared belief, identical lifestyles or similar demographic traits. The ultimate aim of segmentation is to define a segment in such a way that it is easy to track, communicate and target to convert an audience into buyers.
Why is segmentation in marketing important?
With the onset of the LPG (Liberalisation, Privatisation and Globalisation) era in India, many companies lost their monopolistic rights in the market. The competition became fierce. Before the 1990s, many products became synonymous with the segment they were representing. Dairy Milk was just another name for chocolate and so on. Mass marketing strategies were useful and successful then. Now, so many companies are making products which are near substitutes for each other, such that crafting a specific marketing strategy has become the key. It can't be done without effective segmentation in marketing.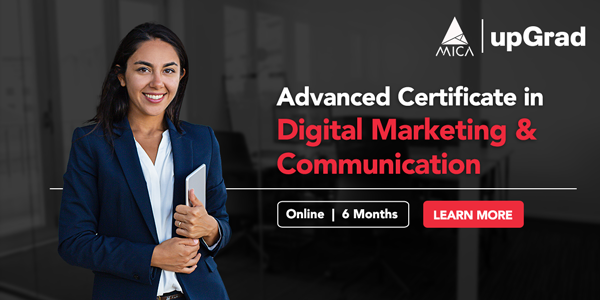 With competition, the market too has expanded big time. Population explosion, increasing purchasing power, rapid urbanisation are some of the reasons for it. Globalisation has opened a window for rapid export and import. The world is your oyster while marketing a product, all you need to do is, understand the dynamics of the market very well. You need to study the whole market in pieces and that's segmentation in marketing.
Learn Digital Marketing Course Online from the World's top Universities. Earn Masters, Executive PGP, or Advanced Certificate Programs to fast-track your career.
How does business benefit from segmentation in marketing?  
Segmentation is a popular marketing strategy, used for ages. It helps you develop a profound understanding of your customers and gives you a perfect idea of the factors that make them click instantly. What is that one factor which converts them from potential buyers to buyers?
It makes an entire process of communication effective. We all get annoyed with those unsolicited phone calls imposing credit cards on us or those bulk of spam messages piling up in our mail and SMS inbox, right? You don't want to be just another addition to this series of irrelevant communication. With effective segmentation in marketing, your consumers will get relevant information from you, just what they need to see or know. Trust me, they will never ignore any thread of communication from you, once you make a case for the point of the communication strategy.
Reaching out to people will burn a hole in your own pocket. Nothing is free these days, but you can save your money if you know what information is to be given to whom and when. Segmentation in marketing will ensure that you generate revenue for every penny you spend on marketing efforts.
Basis of segmentation in marketing
To craft a perfect marketing strategy based on segmentation you will require to understand how it is done. You will have to decide how to divide your customer base; find similarities in differences. Sounds complex? You need to find on what basis different people can be grouped.

Geographic segmentation

This is the most simple and yet effective style of segmentation in marketing. Geographic segmentation is the grouping of customers based on their physical location. It is mostly preferred by big multinational conglomerates or corporate giants rather than local businesses. This type of segmentation in marketing gives marketers a good idea of the natural conditions, culture, ideologies, etc, of the region, based on which they can effectively attract customers. For example, KFC have added vegetarian food to their menu to suit the needs of the Indian market.

Demographic segmentation

Demographic segmentation in marketing is the process of arranging a group based on variables like gender, age group, income, marital status, occupation, etc. Based on these, various types of segmentation in marketing are contrived. This kind of segmentation is important, as it gives marketers a perfect idea of how to pitch a product along with the language and tone. For example, Titan launched its sub-brand Fastrack to attract the youth segment with affordable prices while its other sub-brands like Titan Edge or Nebula are to cater a middle aged, high income bracket segment.

Psychographic segmentation

Psychographic segmentation goes one step ahead and even offers detailed insights into customer lifestyle. Two persons of the same age-group and location having similar income might have contrasting lifestyles, likes, values, etc. This kind of segmentation appeals to a customer in the first instance. Don't you think a voracious reader would appreciate an email about huge discounts offered on books or a techie would get excited with a popup advertisement of the latest edition of a coveted new gadget? For example, a psychographic segmentation has helped Nike and Gucci to focus on two different segments (sporty vs fashion followers) which can be part of same geographical or economic group.

Behavioural segmentation

Behavioural segmentation is done on the basis of behavioural patterns that affect an individual's purchasing decisions. Some customers might be brand sensitive and won't mind spending more for a good brand while some people might be more sensitive to the price. For example, Louis Vuitton is a high end luxury brand whose focused segment is brand loyal customers while there are many local clothing brands which captures their market share by showcasing their affordability.
Best Digital Marketing Courses Online
upGrad's Exclusive Digital Marketing Webinar for you –
How Marketers can enable Sales for Success?
How to proceed with segmentation in marketing
Segmentation in marketing isn't rocket science. Having said that, you do need to keep some things in mind.
After choosing the type of segmentation suitable to your marketing needs, you can delve further into micro-segmentation for better results and focused targeting. You can combine two of the above mentioned types to craft a specific group that best defines your target audience.
After crafting a group, you must decide on the most appropriate communication strategy to reach the segment. Typically, the best mode of communication depends on segments. For example, one of the best ways to attract customers for a travel company might be a popular travel blog/vlog or emails can be a more suitable strategy to communicate with an investor for a financial planning services firm to maintain a sense of privacy and personalised services.
Constantly execute and evaluate the segmentation you have made. It will help you find loopholes in your segmentation strategy if there are any. Then, you can redefine a segment accordingly.
It is very important to build a rapport with the target audience for effective marketing of a product. Irrelevant communication is not only a waste of time, money and energy, but it can also jeopardize your relationship with customers.
In-demand Digital Marketing Skills
Segmentation in digital marketing
Segmentation in digital marketing is a different ball game altogether. Humongous amounts of data is generated every minute by internet users. Thus, the research needs to be more vigorous in order to segment audience carefully. The future lies in personalised digital marketing, which is only possible with in-depth knowledge of segmentation in marketing, especially in digital. This research ability, psychological analysis, technological capabilities cannot be built overnight, but there isn't anything that can't be learnt with dedication and perseverance.  
Moreover, edtech platforms have saved the day for students who dream of being marketing wizards. UpGrad programs like PG Certification in Digital Marketing & Communication offer a chance to acquire detailed knowledge and hands-on experience of pragmatic marketing tools and tactics from leading experts in the industry.
If you are curious to get into the world of digital marketing, check out upGrad & MICA's Advanced Certificate in Digital Marketing & Communication.
Digital Marketing Free courses to Learn
Popular Digital Marketing Blogs
What is a vlog?
Vlog is an abbreviation used to denote a video log or a video blog. It is one form of blogging that uses video as its medium of communication. They often combine embedded video links or videos that support images, texts, and other forms of metadata.

Vlogs may be recorded in one take or they may comprise of multiple snippets put together. Creators post their vlogs on video-sharing platforms such as YouTube, TikTok, etc.

Vlogging is widely acknowledged as one of the most popular modes of digital entertainment on social media. They offer a more powerful medium to communicate one's thoughts or ideas, goods, and services than the written word.

Vlogging has been around since the 1980s, exploding in popularity since the advent of digital video platforms like YouTube in 2005.
What is a monopoly?
When the products or services of a company dominate an industry or sector, it is referred to as a monopoly. It is a situation in which a single organisation has almost 100 percent of the market share within an industry.

Unchecked free-market capitalism can sometimes lead to monopolies. In the absence of restraints or restrictions, a company or conglomerate can follow aggressive policies that may result in its near-total domination of an entire market.

Similarly, government policies such as barriers of entry to competitors can lead to companies enjoying unbridled market share which can also result in the creation of monopolies.
What is globalisation?
The growing interdependence of the world's populations, cultures, and economies is often referred to as globalisation. It has been brought about by widespread cross-border trade in technology, goods, and services. It is also the result of the flow of information, people, and investment.

While countries have been collaborating and trading with each other for centuries, the term globalisation gained traction after the end of the Cold War in the 1990s.
Ride the Digital Wave