The media landscape has witnessed a sea of changes over the last few years with the rise of digital media and social networking platforms. There has been a constant debate on the anticipated death of traditional media and how India is moving towards a digital era.
Birth of new age media has given way to the brands to produce content. With improved analytics tools, brands today can have better measurement metrics in digital media than the traditional mediums of marketing. Additionally, digital campaigns are more cost-effective. Magazines, TV channels and newspapers have been moving on online channels. Furthermore, today digital media is reaching out to a wider range of audience across demographics alongside traditional media.
Justifying the rise of spending
Although the digital penetration has increased to a substantial 34.5%, spend on digital marketing is still less compared to traditional medium. It still needs a lot of push from the digital ecosystem to be self-sustainable. One of the major issues that has to be tackled is the justification demanded by marketers on ROI (return on investment) on the digital spends. In addition to metrics such as reach and brand awareness, conversions or click-through rates (CTR).

The opportunity to advertise in digital mediums is increasing. With the rise of various interesting propositions such as remarketing, innovation in digital ads, product placements in YouTube videos, responsive ads, etc., space is getting cluttered and spends are substantially rising. The opportunity that lies ahead of us seems to be promising and with the rise of more AdTech innovation, we expect to see better results and hopefully better ROIs.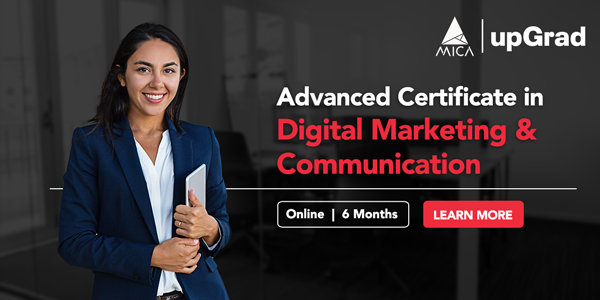 The true scenario
According to various marketing gurus, traditional media still plays a crucial role as a large part of the country is still not connected to the internet. Currently, only 34.5% population of India is connected to the internet and there is still a vast 65.5% of the country, which is waiting for an internet access. This makes India heavily reliant on traditional media. Though telecom companies are penetrating in the country by offering cheaper internet plans for rural and urban areas. Many users have experienced their first internet usage on mobile devices.
But, India still has a long way to go in providing better infrastructure to embrace the next digital boom in the country. The majority of our audience still prefers consuming news and advertisement through traditional mediums. But, we have noticed a significant shift in trend after Jio penetrating the market with low-cost internet packages, today, many consumers in the urban areas consume content on mobile. In a few years, we may see the same happening in the rural parts of India as well.
Emergence of integrated promotion
Over a period of time, Indian marketers, especially from the big brands have realized, that digital marketing cannot be successful by working in silos. However, to be able to deliver an effective result a marketing manager, at least today, needs to have a blend of the multimedia approach combining traditional and digital platforms.
Marketers want to provide a seamless experience when it comes to users viewing an ad on a traditional billboard or a television commercial and then enhance the customer journey further through digital media devices. For instance, the #AurDikhao (Show more choices!) campaign by Amazon was heavily promoted in traditional media through TV ad spots, out of home media and newspaper ads were cross-promoted on digital mediums across social media and websites inviting users for the big sale.


Many consumers did not only see the advertisement by the brand, but they also wrote and shared about the campaign on social networking platforms on a real-time basis. There are many such campaigns, where brands are increasingly running campaigns on traditional media.
These campaigns direct people to their social media channels to drive a conversation with the brand. This activity helps the brand to be in touch with their customers and increase brand recall. Through such campaigns, the brand has been successful to drive app installs.
Once a user installs the app by the brand, then the factor of stickiness increases and the firm could start pushing messages to users via push notifications, brands have also seen an increase in conversion due to such cross targeting of different mediums.
However, it's important to note that many businesses (especially new ones, startups) are going the only digital marketing way which has seen many success stories as well. Often brands and marketers do this due to a resource crunch (offline marketing still requires heavy investment) or just from a view that has a strong belief in the digital medium.
Lead generation in any business is crucial and increasingly brands focus to get users sign up, fill up a form and collect a database of prospective leads to convert them into sales. Brands are also using SMS marketing increasingly as that is the most basic form of marketing and at the same time it is very cost effective.
To drive SMS opt-in brands users can now give a missed call to a number which gives a permission to a brand to send SMS'. But to drive missed calls, they use traditional media campaigns to spread awareness about such campaigns.
TraDigital Media
Leading brands, SMEs and start-ups have realized the potential of digital media and have been using the platform to acquire wider customer base and increase footfalls for their respective businesses. However, they are also realizing that amplifying the buzz with traditional media helps them to expand their media mix and at the same time, it increases min- share for the brand.
We have already seen that the emergence of combining traditional media with digital technologies can provide an engaging experience for a customer. This would also help in encouraging potential customers to have a conversation with brands.
Some of the examples of such technology are digital billboards, real-time responsive properties combined with social media interaction at exhibitions and events, real-time TV gaming (Japan) and many more. With such technologies on the rise, that day is not far when we will see a rise of TraDigital Marketing.
Considering all the factors in mind, it can be summed up that digital media still have a long way to go before it becomes the inevitable solution for marketing needs in India. Currently, to ensure a marketing campaign gets maximum result, it is best advised to have a blend of both the media and providing a seamless user experience.
Best Online Digital Marketing Courses
However, it is also important to keep a finger on the pulse of industry changes, new trends and the rise and rise of digital. With increased internet penetration and the population of native internet/smartphone users expanding, the importance and ease of using digital marketing over and above traditional marketing will only swell to form an all-encompassing tide.
Learn digital marketing courses online from the World's top Universities. Earn Masters, Executive PGP, or Advanced Certificate Programs to fast-track your career.
Featured Programs for you – Advanced Certificate in Digital Branding & Advertising from MICA
Top Digital Marketing Skills
upGrad's Exclusive Digital Marketing Webinar for you –
What's new in Marketing?
Digital Marketing Free courses to Learn
Popular Digital Marketing Blogs