For MBA aspirants, there's nothing more exciting and enthralling than getting into an institution of their choice. After all, an MBA degree promises a whole new experience and possibilities to make it big in the corporate world.
But qualifying for a good institution isn't enough for a promising career. There lies a more pertinent question that MBA aspirants need to answer first – which MBA specialization to choose?
Since MBA programs offer a host of specializations in various areas of interest, the choice can become overwhelming. You could specialize in Operations Management, or Human Resource Management, or Entrepreneurship, or Consulting, or Finance, or Marketing. However, out of the many, many specializations that MBA courses offer, Finance and Marketing are two of the most popular and sought after courses.
In this post, we'll give you all the details you need to know about an MBA in Finance and an MBA in Marketing and help you figure out which one is best suited for you.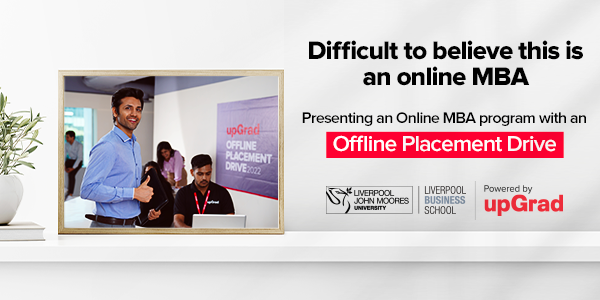 MBA in Finance or MBA in Marketing? – What is the difference between the two?
Even though both the programs – MBA in Finance and MBA in Marketing – incorporate the core and fundamental business concepts, they have significant differences in the curriculum and career prospects. So, to find out which course is your perfect fit, you must first understand them individually and what they have to offer.
MBA in Finance
An MBA program in Finance focuses primarily on the financial aspect of business and management. It aims to teach and train students on how to make sound financial decisions for companies and organizations.
In this specialization, there are exclusive designed finance courses that educate students on the different ways of acquiring, managing, and distributing funds in a corporate setting. The course curriculum includes Finance, Economics, Budgeting, Financial Accounting, Derivatives Management, Financial Risk Management, Security Analysis & Portfolio Management, Corporate Finance, Business Accounting, and International Business, to name a few. Students have the option to choose to learn many of these specialities together or focus on one among these specialities, according to their interests and career goals.
An MBA in Finance Studying will help you gain in-depth knowledge of Finance and related fields while also developing skills like data analysis and financial accounting. These skills will not only help you handle the financial prospects of businesses but also will allow you to allocate the financial resources wisely.
MBA Finance Career Options:
Essentially, the job profile of Finance professionals involves making decisions on how to obtain, manage, and allocate funds for different projects; preparing budgets; auditing financial statements and records, and researching and analyzing best investment options for a business. An MBA graduate with a specialization in Finance can go for the following job roles –
Chief Financial Officer

Financial Analyst

Financial Controller

Budget Analyst

Financial Manager

Investment Banker

Estate Planner

Stock Broker

Auditor
MBA in Marketing
An MBA program in Marketing is specially designed to teach students about everything marketing – how to make wise marketing decisions (associated with advertising, public relations, etc.), how to develop expert marketing campaigns to boost ROI and gain customers, how to capture markets with marketing techniques, and much more. Overall, the goal is to market and promote a brand in such a way that attracts potential customers and boosts revenue.
In this course, students learn about the different tenets of Marketing including Digital Marketing, Customer Relationship Management, Marketing Analytics, Market-oriented Strategy Planning, Retail Management, Pricing Policies, Market Research, Consumer Behavior, and International Marketing, among other things.
As an MBA with expertise in Marketing, your goal would be to maximize the revenue of the company by building excellent promotion/marketing strategies and campaigns. Also, you must always aim to keep the sales figures escalating in an upward direction. And most importantly, customer satisfaction has to be given utmost importance.
MBA Marketing Career Options:
The job profile of Marketing professionals mostly involves taking those decisions that help enhance the brand name and its image among consumers. Using the various marketing tools, they have to promote a business/brand on both offline and online platforms. An MBA specializing in Marketing can bag the following job positions –
Marketing Manager

Brand Manager

Sales Manager

Sales Associate

Corporate Sales Head

Digital Marketing Head

Advertising Executive

Market Research Analyst

Digital Marketing Specialist

Business Development Director

Customer Relationship Executive

Product Manager

Senior Marketing Analyst

Buyer
Eligibility Criteria
Despite the differences in the curriculum of the two programs, both MBA in Finance and MBA in Marketing have similar admission and eligibility criteria. While it is preferred that a candidate has at least a graduate degree, there are no educational background restrictions.
Anyone from any educational background can pursue an MBA program (be it Arts, Science, or Commerce). So, the general opinion that a student with a Commerce or Economics background would do well in Finance (MBA), is completely wrong.
The same goes for Marketing. That's the beauty of MBA programs – your future will be shaped according to the MBA specialization you choose. The only prerequisite for an MBA program is that you harbour a strong will to learn.
Job Prospects
One of the great things about MBA programs is that irrespective of the specialization, they cover a broad array of disciplines/areas of study. So, rest assured, after obtaining an MBA degree, you will have a vast field of job prospects before you.
For instance, an MBA graduate in Finance can work in Banks, Financial Consultancies, Finance wing of Corporate sector, and other financial institutions. Likewise, an MBA graduate in Marketing can take up marketing job roles in Media, Retail & E-commerce, Real Estate, Hospitality & Management, Automobiles, FMCG, Pharmaceuticals, and basically any domain that requires marketing.
Salary Prospects
Honestly, when it comes to salary, both the MBA specializations offer similar salary packages. Freshers in the industry start with a salary of around Rs. 3,50,000 p.a. The salary increases with experience.
So, after 4-8 years of industry experience, you can expect anywhere between Rs. 5,00,000 – 10,00,000 p.a. After 10-15 years of experience, the salary package increases up to Rs. 7,50,000 – 15,00,000 p.a. Experienced professionals with over 20 years of experience may earn around Rs. 25,00,000 – 30,00,000 p.a. or more.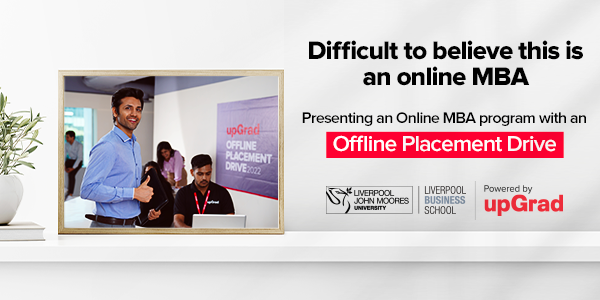 There you go! We've provided detailed information about the two programs, their curriculum, the job prospects they offer, and the expected salaries as well. Now, it's your turn to sit and think about what you wish to pursue.
Just remember, before making a concrete decision about your choice of specialization, you must consider a few crucial things – things like your core areas of interest, your educational background, your career goals, and the ROI you expect after obtaining an MBA degree.
Learn MBA Courses from the World's top Universities. Earn Masters, Executive PGP, or Advanced Certificate Programs to fast-track your career.